I have thought about adding some landscaping lights for awhile. Planning on building two types. One that plugs into the houses power. And the other working off solar power. The later would still work during power outages. And the system would double as a charger for devices if that happened.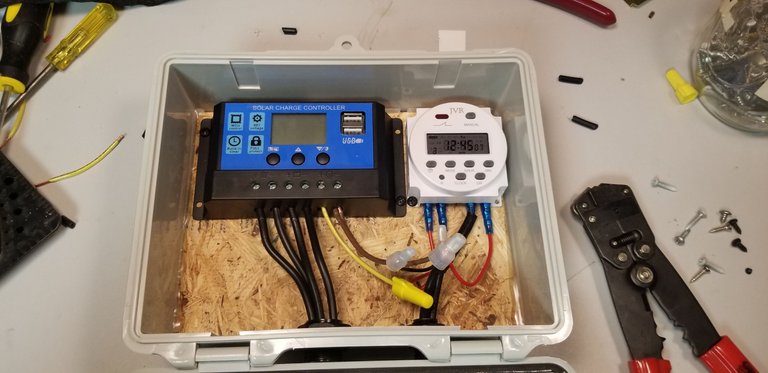 This solar powered system will include a timer to turn the lights on at sundown and back off at sunrise. I still need to figure out how to program this timer but I read the manual and it should be pretty straight forward.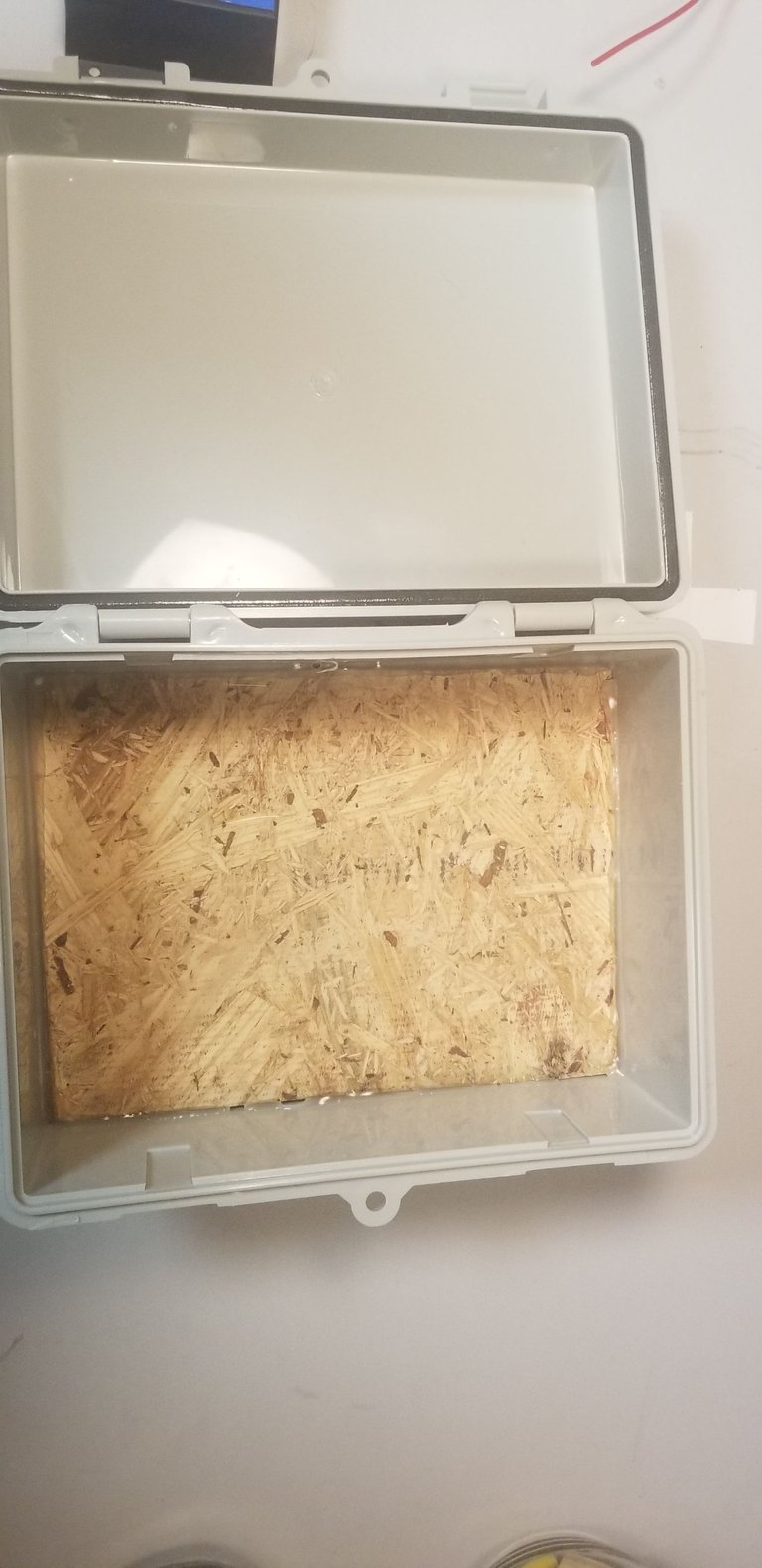 I started off by cutting some plywood to fit the enclosure. After cutting I realized it did not fit perfectly so I had to sand down some of the sides. But eventually I got it to fit pretty good. This will make it easy to mount.
To keep the board in place I used some hot glue. Going along the edges it should hold the board in. I used a few sticks for two boxes.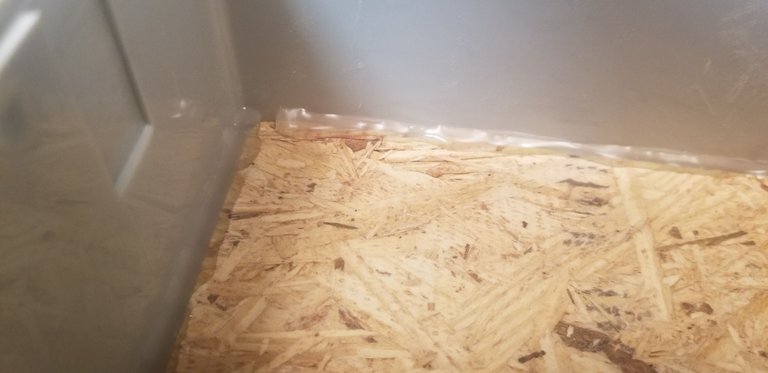 I was a little worried the hot glue would warp the container. As it got very hot and I could feel the heat through the enclosure. Luckily it cooled down and did not cause problems.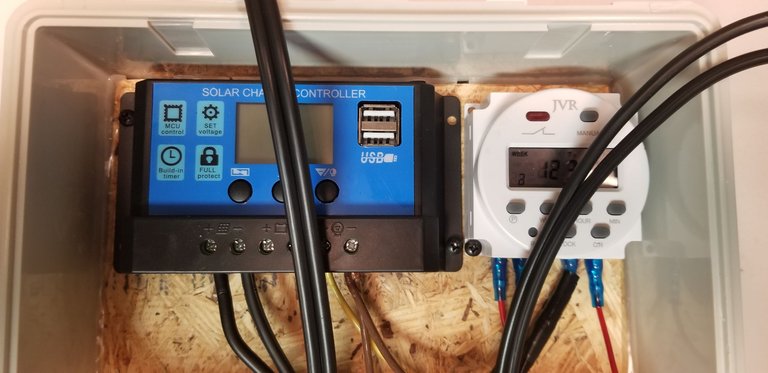 I ran some 12 gauge cables into the box and used some cable glands to keep the enclosure protected. These cables will tie into a junction box and make it easy to attach the battery, panels and lights.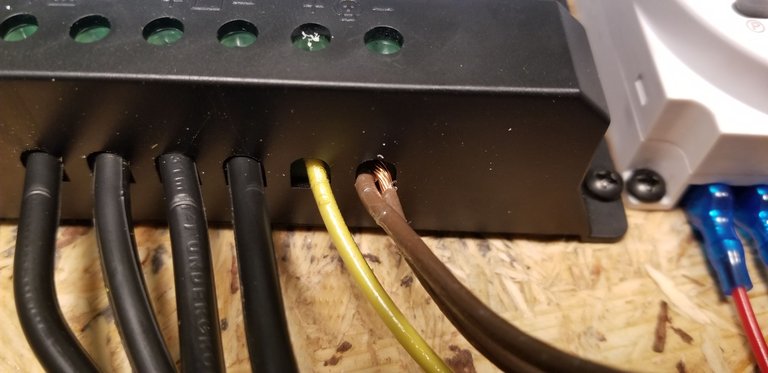 One of the things I did not like about how this came together was the negitive device connector. The guide said to wire two of the four connectors into the negitive device port on the solar charge controller. Maybe I'll try to run a negitive wire off the battery as this way of sharing two wires in one port seems sketchy.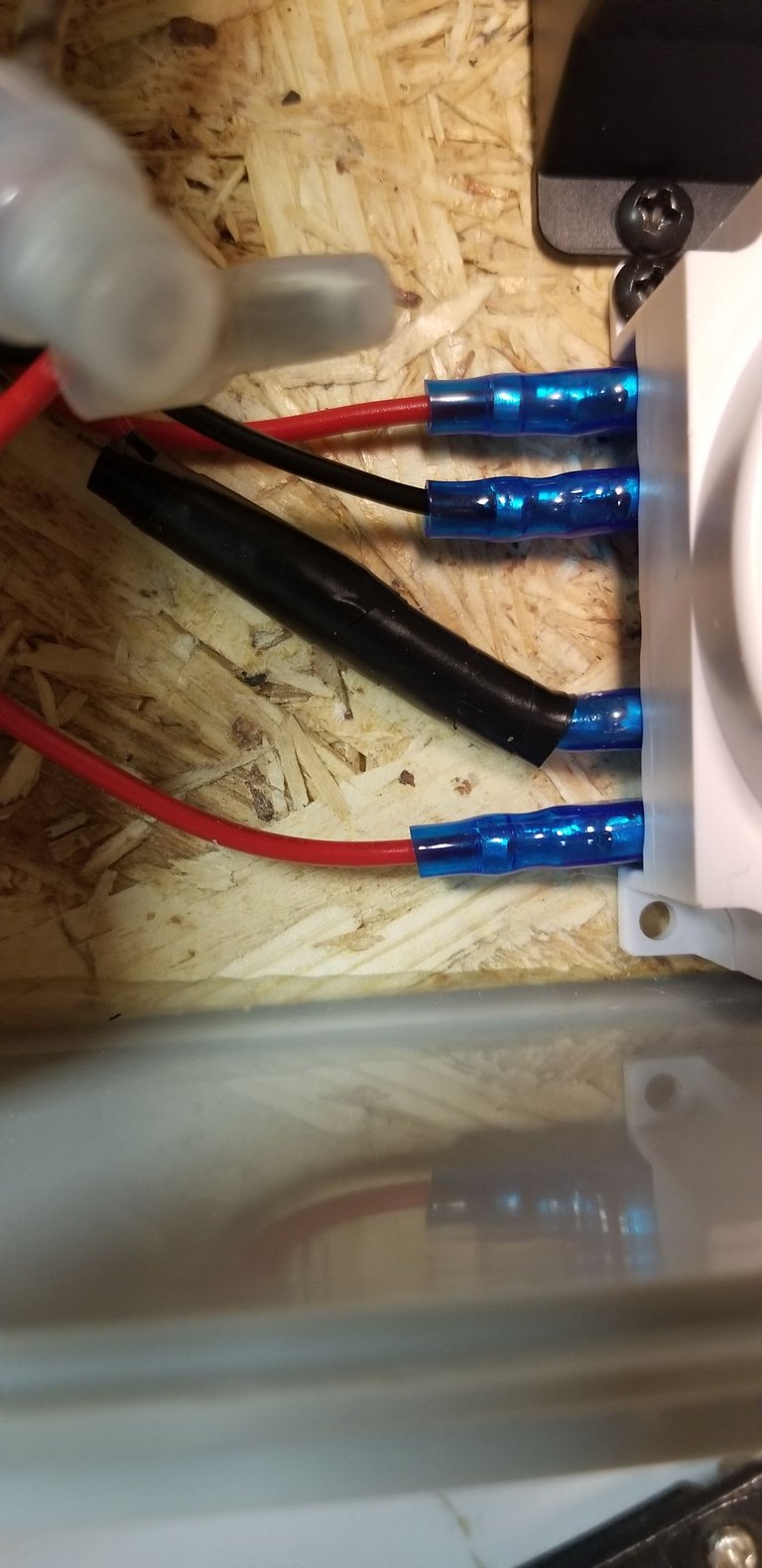 Another thing is I messed up the insulation on one of the wires trying to unplug it from the timer. The wire is fine but needed some tape added to it.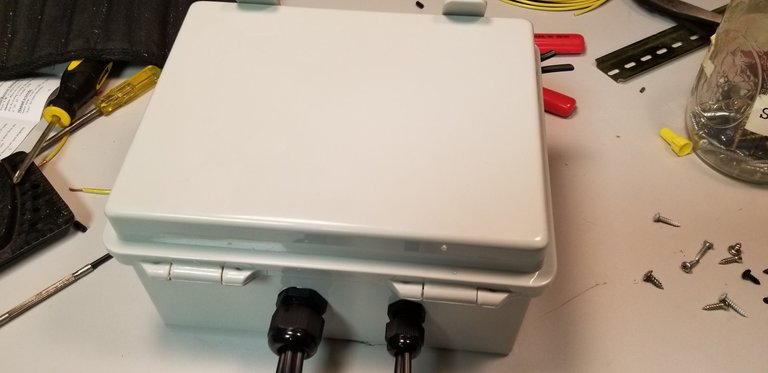 I did not have a big enough cable gland to put all three through the same hole. So I ended up doing two holes. Two wires go into the bigger hole for the solar panels and the battery. And the smaller one is for just the lights.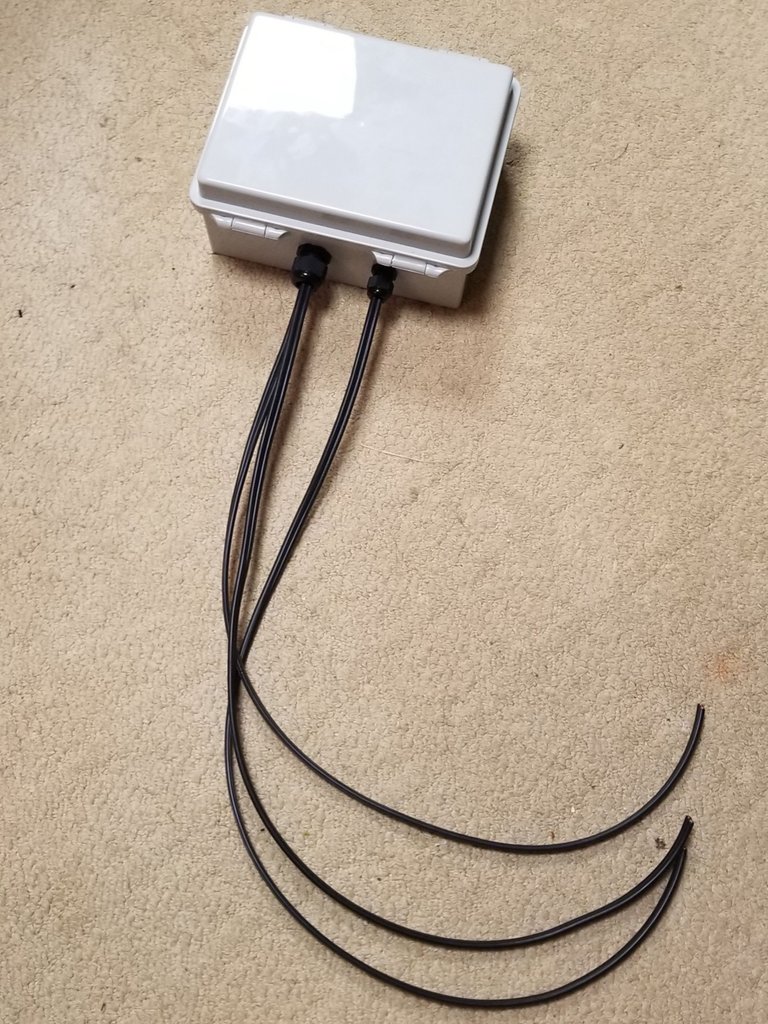 The box closed with the cables coming out the bottom. I need to hook it up to some power to program and test the timer.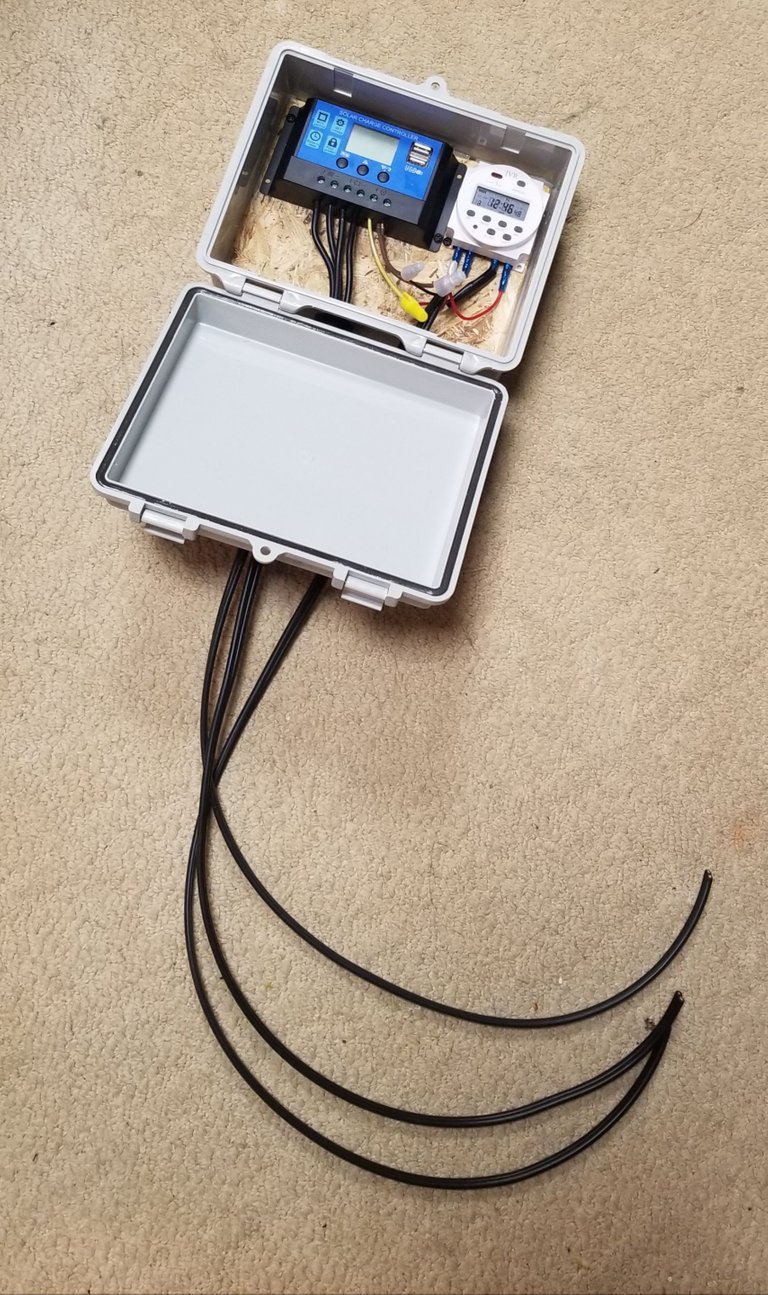 I think the wiring is done for this box. Next I will test with a negative wire coming off the battery. And maybe replace that wire I pulled some of the insulation from.