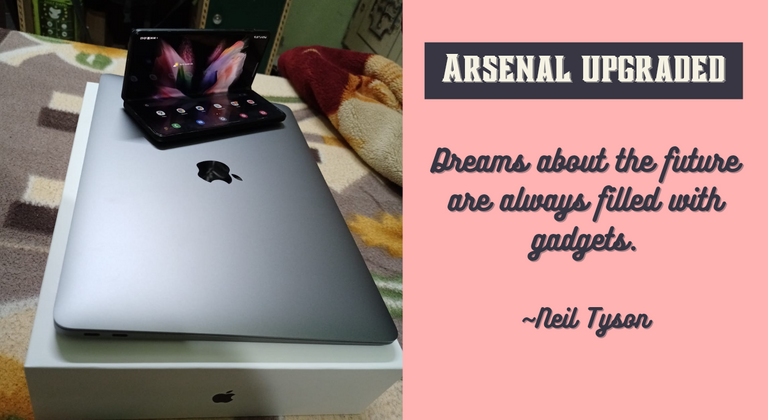 In my last tech post - One Month Into Galaxy Z Fold 3 - Are The Foldables Futuristic And Worth The Price? I expressed my wish to change my laptop and somehow I ended up with switching my smartphone, lol.
I was using a Windows machine made by HP since last six years. That comprised of 8 gigs of RAM coupled with an Intel i5 6th Generation processor.
What pricked me most during this tenure was a pathetic battery life, I replaced my battery once in all these years, only to succumb again to the calibration problems and inefficient battery life within an year of use. And it was dead.
I was able to sell it 1/4th of its price with a dead battery.
Not bad, I'd say.
I never intended to buy a mac at first place. This was the machine I was looking at 6 months ago, waiting for some price drops and offers to make a swipe.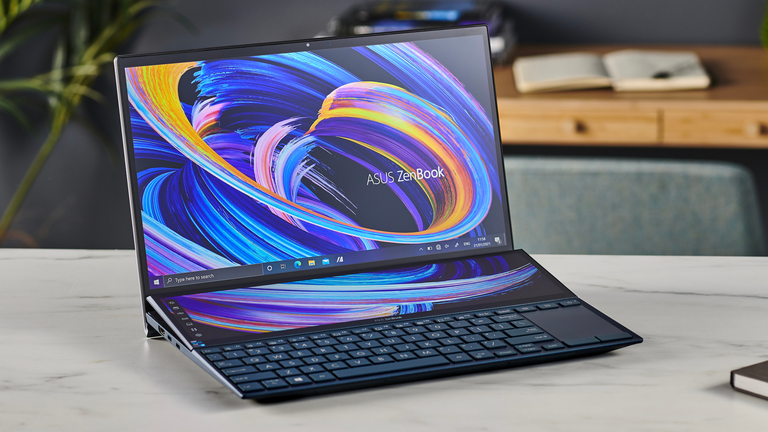 So What Happened?
Well, a lot of things.
I fell in love with the ASUS Duo at the first glance. But as my usual methodology, it never kills to practice some deeper consideration and delayed gratification before making a purchase that you will HODL for at least half a decade.
So here are the reasons that made me part away with the ASUS's lovely innovation -
The Windows Itself
Beside battery, Windows itself disturbed me the most.
If you have ever used a Windows machine for a period of time. You must be aware about how it can go rouge unexpectedly.
And you find yourself slouching on 2kgs of hardware with a broken operating system.
Happened to me just 15 days ago. When It got automatically updated to the last version of Windows 10 and restarted with a flickering desktop screen. Ugh..
And I had to spend next 3 hours trying to look for fixes and at last had to restore to a previous Restore point
People buy computers to take work from them. But I had always find Windows squeezing significant working hours from me every quarter.
I guess the most are to blame are developers that release unfinished, untested and lousy updates to keep up their announcements and promised releases.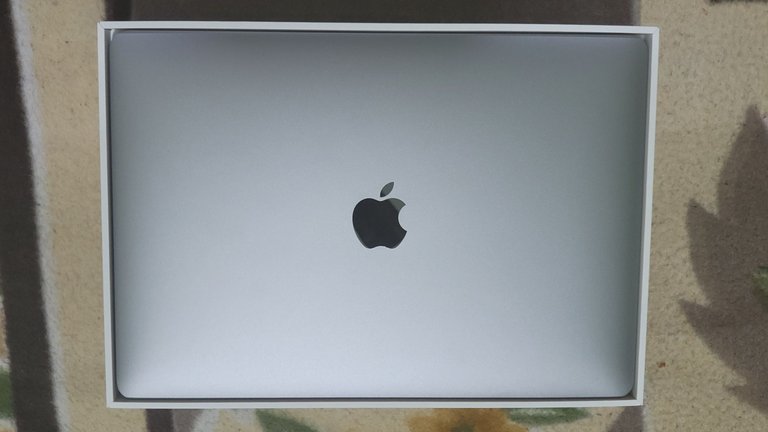 The New M1 Chip
All the reviews I went through, the latest M1 proprietary chip by apple came out to be far superior with the similar and even a lot of better priced options.
It scored 30% higher in most of the benchmarks compared to intel processors.
Though this Macbook Air can't do the acrobatics that a laptop with dual touchscreens can.
But it can run the heaviest of most popular softwares without breaking a sweat. Or behaving like a drunk snail.
This chip I feel is actually worthy enough to use with a separate monitor and keyboard. Another good thing. As I can turn it into a desktop whenever I feel a need to.
Value For Money
Apple computers tend to be out of reach and usually falling into relatively upper price bracket at the certain value they provided.
But this costed me around $1050 with all the discounts and offers. While my other favourite, even after being slower, required me to spend $400 more.
So as I was getting this machine for much less along with a faster processor, refined software and premium hardware. I moved forward with it.
Some years ago Macs were frowned upon as gaming devices. But thankfully this generation also supports a 7 core GPU that won't completely wash away your gaming fantasies. And it was another cherry on the top for me.
---
Hands On Experience & Feel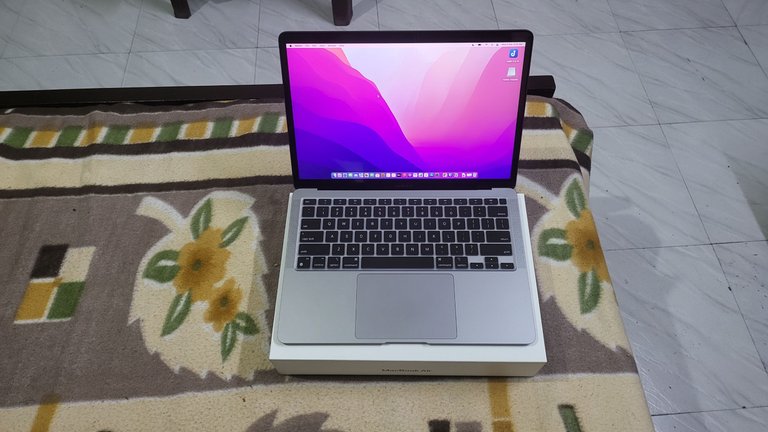 Well it took me some time get along and I haven't grown used to precisely hitting Cmd yet.
But I am loving this so much that now I feel why I didn't buy this earlier.
The fundamental hardware is top notch making the overall operation and experience to be flawless. Great speakers, great display, great keyboard, trackpad and everything else. Makes it a charm to operate.
I liked the intuitiveness of MacOS UI. And it is indeed very smooth and resourceful.
I haven't felt any lags at all, and I found it really hard to push it to its limits especially with normal apps, programs, multiple browsers and uncountable tabs.
This is a fantastic machine, and I am really happy with the performance. And the best part is, battery life is unmatched.
If you are looking for a laptop upgrade in a budget, this is an option you should strongly consider.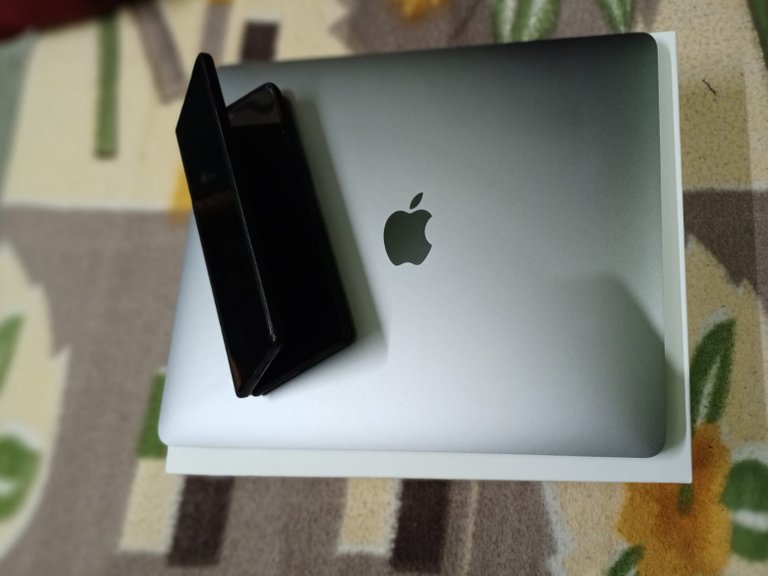 ---
Suggested Reads
One Month Into Galaxy Z Fold 3 - Are The Foldables Futuristic And Worth The Price?
---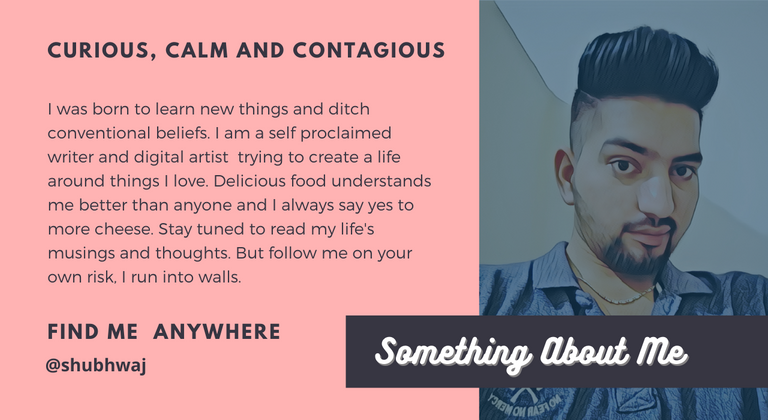 Posted with STEMGeeks