Demystifying AI - 1O Ways Business Owners can use AI in Social Media Marketing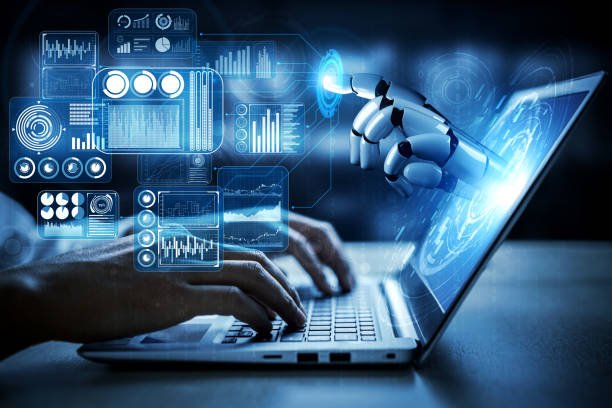 Image source
AI, an abbreviation for Artificial intelligence in simple terms refers to the ability of a digital computer or computer-controlled robot to initiate and perform tasks associated with intelligent beings. The term is often applied to the process of developing systems endowed with intellectual process characteristics of humans such as the ability to reason, discover the meaning of things and even learn from previous experience.
Artificial intelligence has opened up a lot of opportunities in almost every field and social media is no exception. In this constantly evolving world of social media platforms such as Facebook, Instagram, and Twitter, it has become quite effective in combating challenges of brands in gathering data and building creative campaigns that will attract their target market and understand their wants and choices, it has also enabled then to target their ads in more effective ways as well as in creating trending contents.
The need for AI has now become very imperative to achieving a great marketing experience and maximum profits on social media. So here are 10 various ways by which businesses, companies and startups can make adequate use of AI in their social media marketing to promote their businesses.
1. Knowledge of Customers' Needs and Wants
The first step to promoting a service or product is to find out and understand the background of the customers, resonate with their needs and wants and what exactly they might be looking for. With the help of AI, business owners can gather such essential data with more accurate results to build their social media campaigns.
2. Content Creation
AI can help businesses create content for social media and also in target marketing and distribution in an effective way. Advertising and marketing managers can also use various AI-powered tools to recognize the content and create relatable social media posts for the target audience within a short period of time.
3. In the Area of Visual Content Strategy
The use of images and videos in campaign or social media post always tend to attract more audience than the usual normal. Hence, marketing managers can make use of AI marketing tools to analyze trends and create better content. They can also create their content based on accurate data gathered and maximize their business engagement and growth on social media.
**4. In the Area of Automating Social Media Management **
Nowadays most modern businesses and even startups generally depend on social media platforms to enhance their brand's visibility and create awareness about their products and services. So marketing managers have to constantly keep in mind the latest trends and updates that they receive on each of those platforms while constantly giving out good quality content. While these processes may become quite challenging at times but with the aid of AI-based social media management tools, they can easily automate these tasks and also enhance their influence by working toward highlighting the brand's creativity.
5. Analyzing Competitors' Strategy and Engagement
Sometimes it's not just about understanding who your real competitors are but much more about how you can gain an edge over them. So marketing managers can make use of AI to analyze their social media strategies, inspect what's working for the competitors, and find out what they can actually improve on and do better than them Business owners can also avoid the challenges that their competitors have encountered by analyzing those content marketing errors or mistakes.
6. In the Area of Content Scheduling automation
AI-driven social media content scheduling tools allow business owners to plan and create content in advance and schedule them for publication later on. Social media marketing managers tend to handle numerous social media accounts which may become too tedious but with the aid of AI-automated and advanced content scheduling tools, it can become much easier than expected.
7. Integrating AI with AR for Marketing
Artificial intelligence and Augmented reality are the most essential tech that can increase business sales and better marketing services. With AR, marketing managers can offer virtual experiences to customers on those social media platforms in order to make shopping on social media even more fun and lucrative.
8. AI Influence marketing
Human beings have always had a soft spot for recommendations, product reviews and analyses from Influencers who they love and who seems authentic to them and so partnering with these Influencers has always yielded profits for businesses and companies from time immemorial. However, these campaigns can be made even more successful if the services are powered by AI Influencers. AI-Influencers automatically understand the needs of these businesses and companies, what their competitors are doing and how they can improve the company's brand awareness.
9. Improving Personalized Communications
More followers mean more revenue, which also means spending even more time to get their attention. High performing customer support is one of the major benefits marketing managers can leverage with the help of AI through AI-powered chats.
10. Accuracy in analyzing Content Results and Customers Feedbacks
Most social media platforms provide their own analytics to help with tracking user engagement and identifying their top-performing posts and hashtags. Marketing managers can use such tools to identify the times audience are most active on these platforms to engage actively with posts and which categories they respond to the most. Such artificial intelligence-powered tools would enable the marketing managers to understand errors from their last marketing efforts and offer a change of course for the next one.
It's no doubts that the use of AI in social media marketing is a big game-changer, more breakdown and analysis of the market can be done in a matter of seconds thereby boosting productivity and efficiency in real-time.
Thanks for reading, Sayonara ✌️
Resources
Resource 1
Resource 2
Resource 3