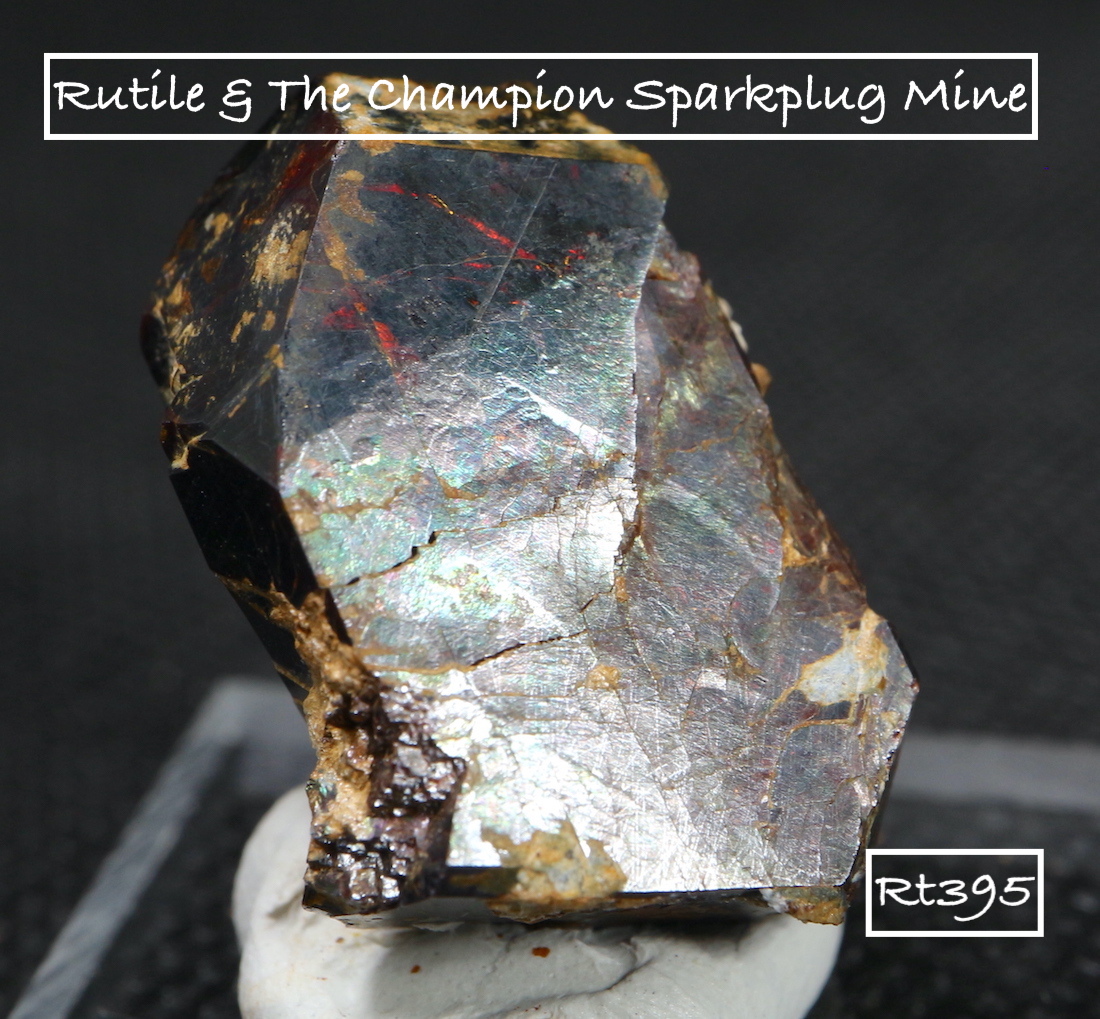 In this post I am going to focus on the rutile mineral, followed up by another post about the Champion Mine and my first attempt to get to it.
Last year I went out to try and get to the Champion Mine, named after Champion Spark Plugs, near Bishop, CA. The mine is an andalusite mine located high up in the White Mountains and is prized for it's rutile crystal specimens and several other minerals.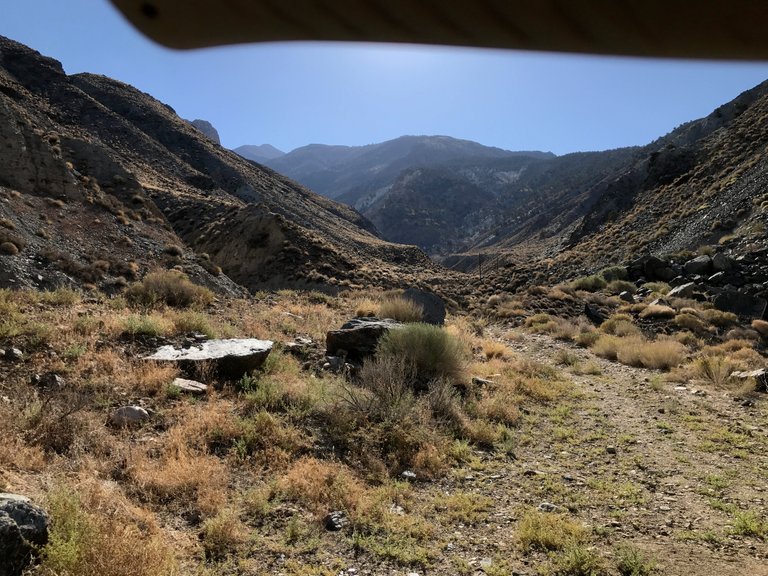 While I wasn't able to make it up to the mine due to the extremely rocky terrain and being alone, I was able to get some rutile crystals. Ok, I didn't actually mine the crystals, I bought them at the rock shop in nearby Lone Pine, but they were rutile crystals from the Champion Mine.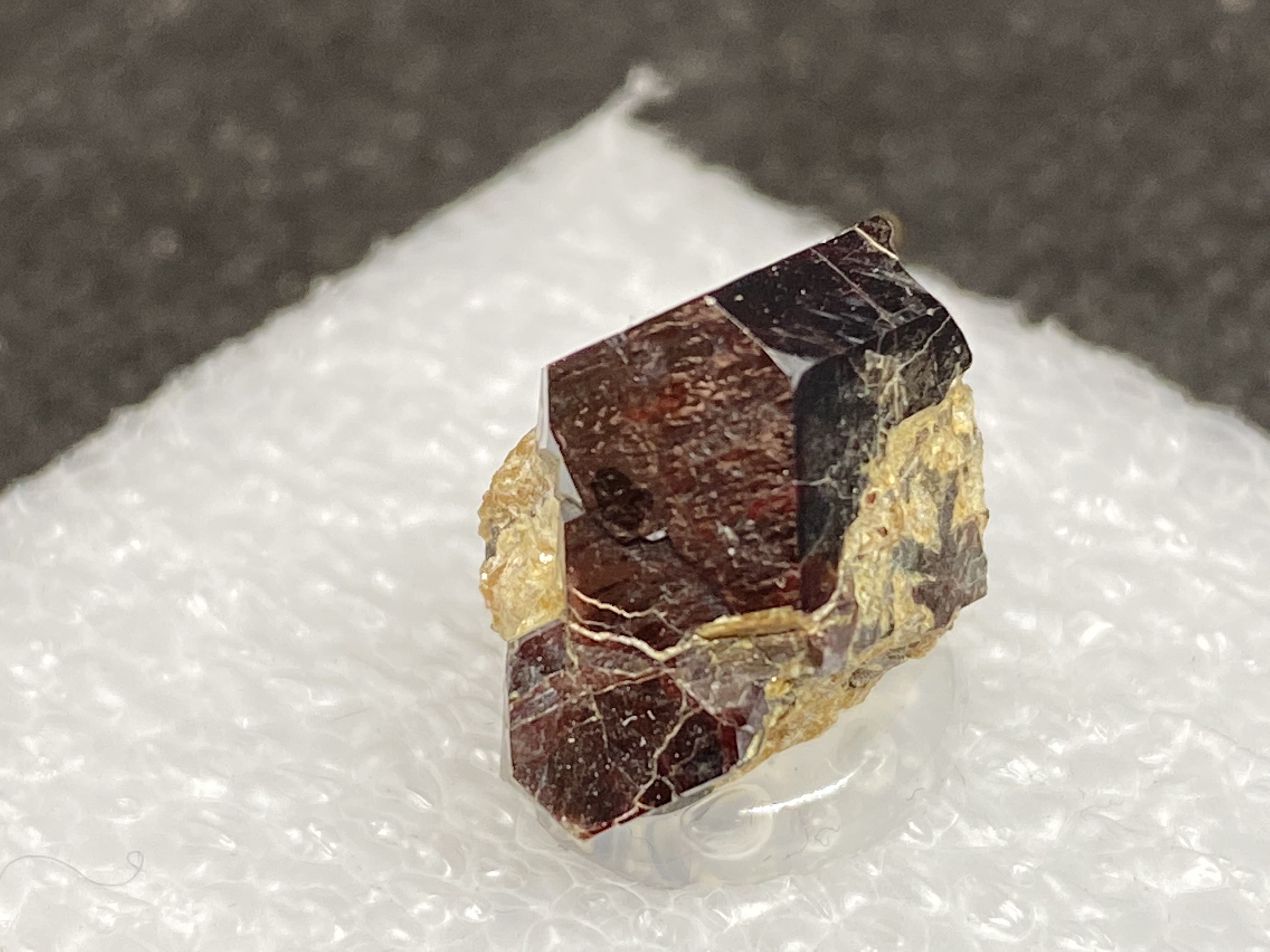 Rutile is a titanium ore mineral, titanium dioxide TiO2. It forms in the tetragonal crystal system, one of the 7crystal systems. It's color varies from red & brown to yellow, green, gray, black and shades in-between. It also has a special property, having one of the highest refractive indexes of any crystal. In comparison, it can shine and sparkle just as vividly as a diamond, but is too soft, a 6 on the Mohs scale, to be used commonly in the jewelry industry.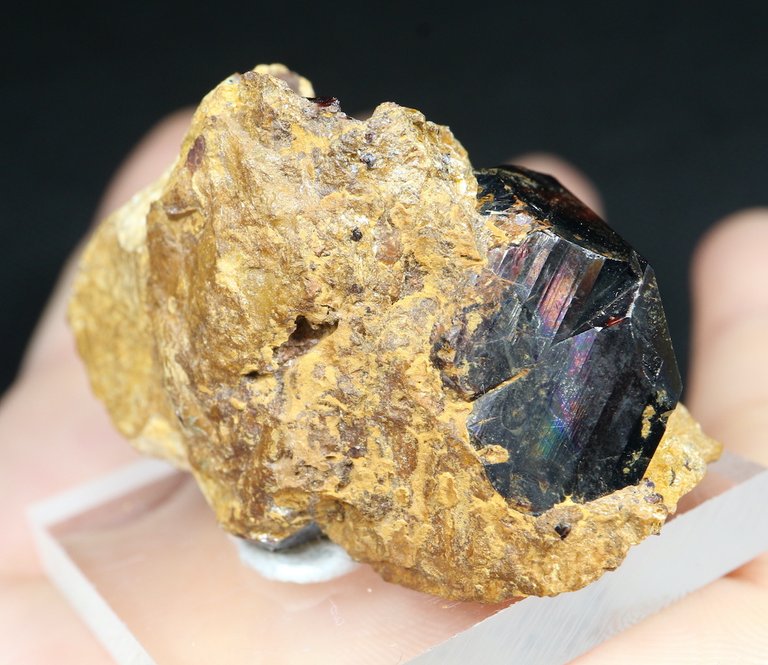 While titanium is most commonly thought of as a metal used for aerospace or bone replacement and enhancements, while researching it's uses I found titanium dioxide is mainly used as a component in sunscreens, food and as a white pigment in paints & plastics.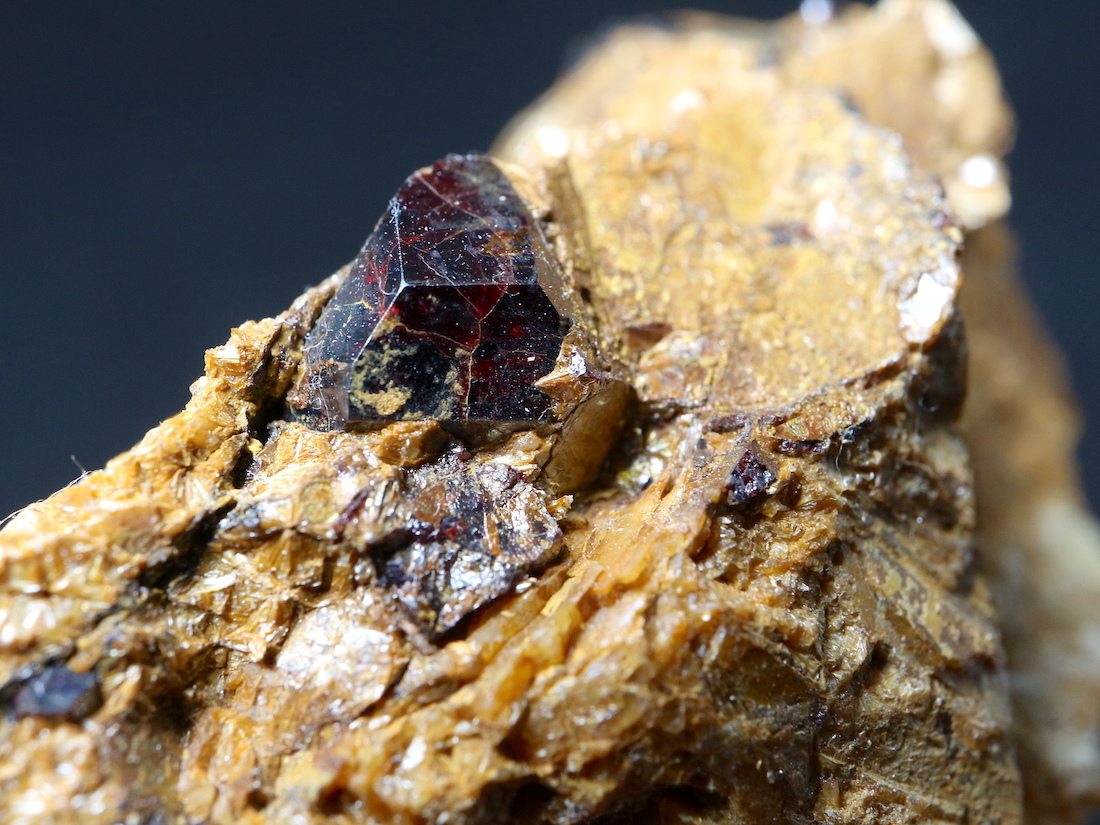 Another variety of rutile and the more widely known is called golden rutile and is often found embedded in quartz crystals.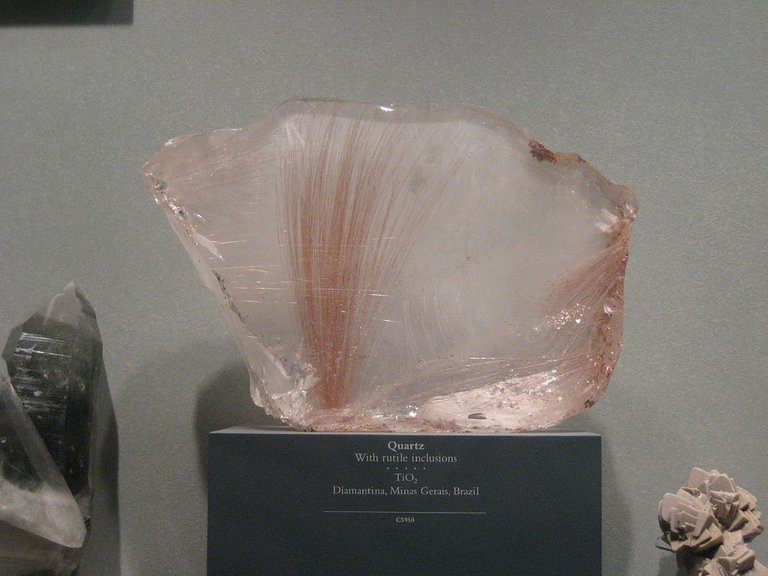 (Source CC - https://www.flickr.com/photos/unforth/2987966304/)
It is highly sought after in the Asian world of gems and minerals. The rutile grows as long needle, acicular, crystals. I don't know why in some cases rutile will grow acicular vs the larger prismatic crystal varieties found at the Champion Mine.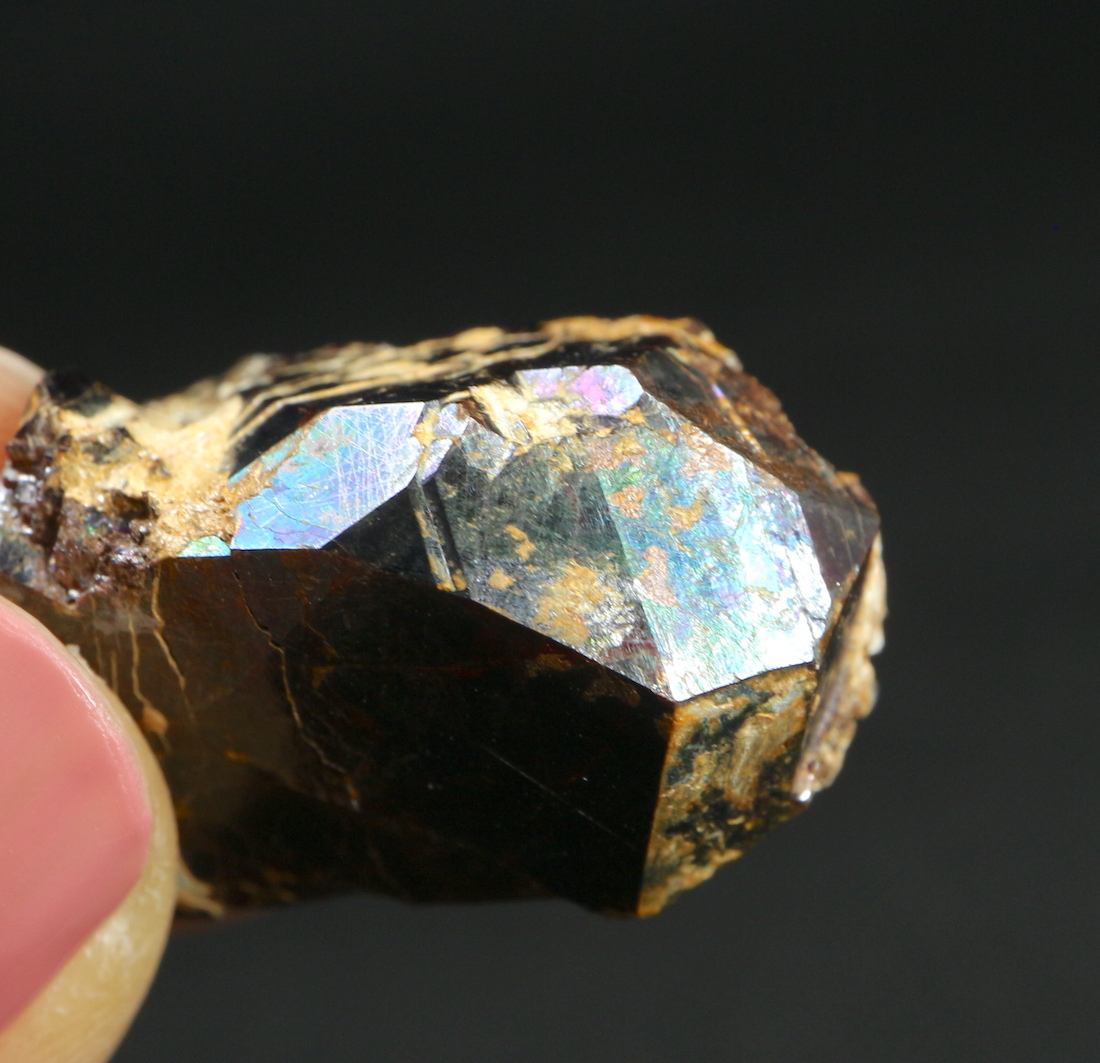 In part 2 I'll take you to the Champion Spark Plug Mine & the history behind it. I tried to make it up in my modern day Ford F150, but could only get about half way there. I can only imagine how the old timers did it back in the 1910's - 1940's, but I found an old movie from the 40's showing exactly how it was done! Until then, enjoy some more specimen pictures.