I'm heading back to home to Japan for 3 gem and mineral shows so I have been stocking up on minerals here in the states. Today I got a shipment in of Red Feather Lakes Quartz from Colorado. A friend is a miner out there and just pulled a bunch of these out of the ground. I haven't dealt in quartz much, but these guys are special. Have a look.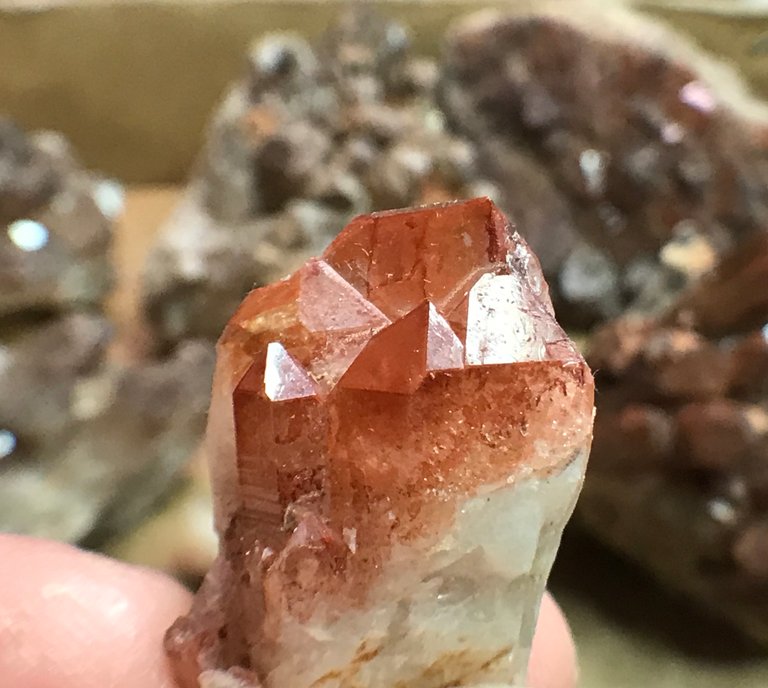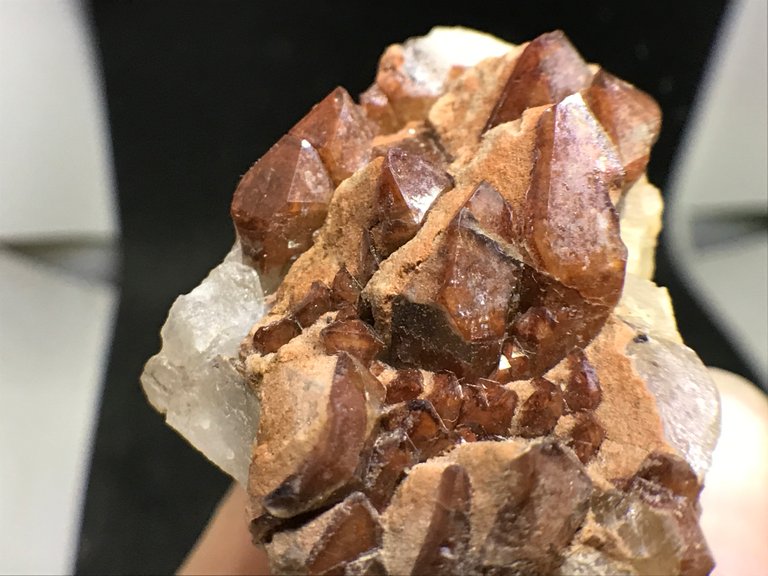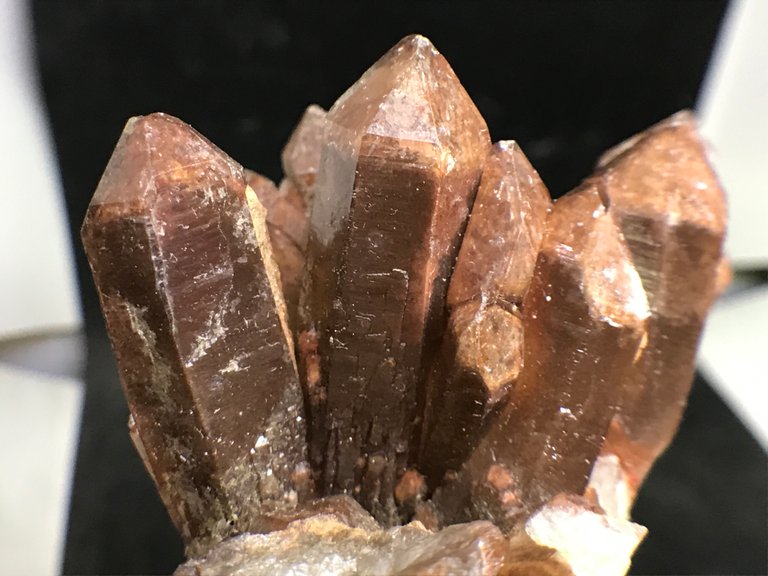 The quartz from this area in Colorado comes in 4 different colors, clear, white, smokey, purple(amethyst) and red. This red quartz is colored by hematite which is iron oxide, think rust.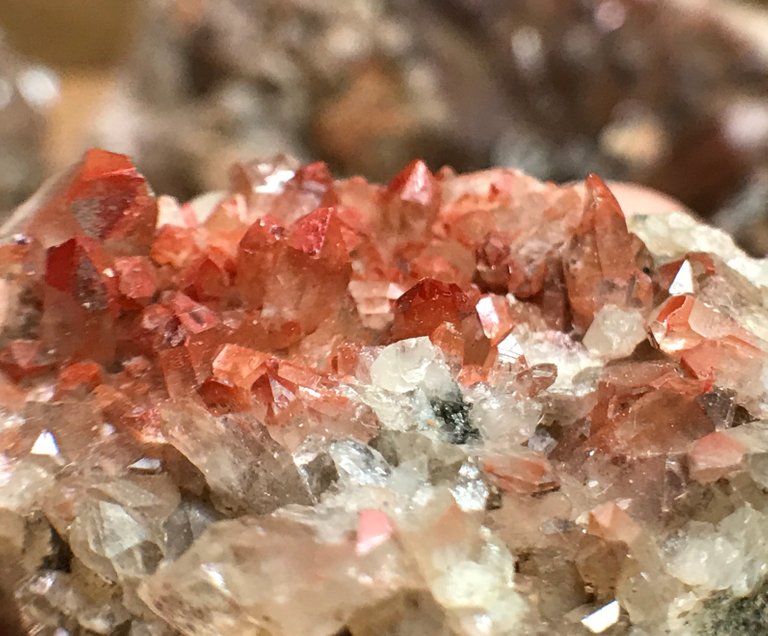 My photos may not convey it, but the red color is stunning.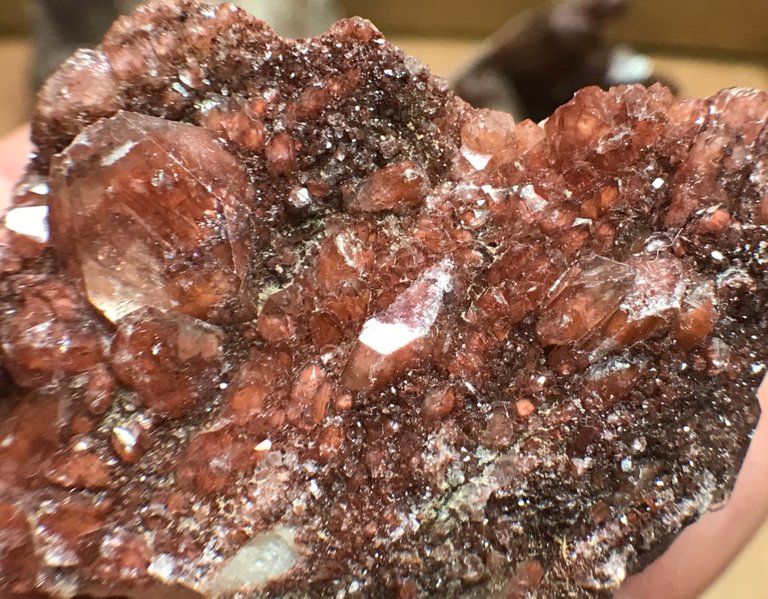 Quartz makes up 20% of the Earth's crust. It can be found in large quantities at most mineral shows, shops, garage sales, science class rooms, yoga studios, beaches and your local mountains, which is one of the reasons I haven't dealt in it. However, the amethyst, clear(herkimer diamond) and red varieties are interesting because they are much rarer.
There are also varieties of quartz called scepters where the shaft of the crystal will grown and on top of it the crystal will have a second growth in which a new crystal will grow capping off the shaft. Those are incredible.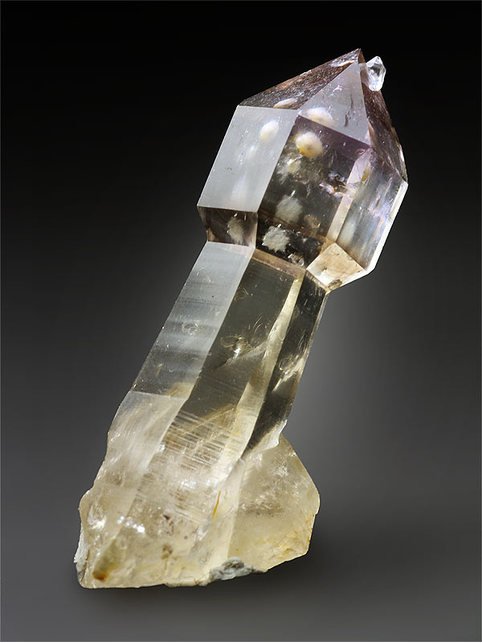 (source - https://www.mindat.org/min-7620.html)
Unfortunately I didn't get any scepters in this lot, but there are lots of cool specimens, like this guy. The first millimeter or two are crystal clear and then the hematite inclusions begin further inside of it.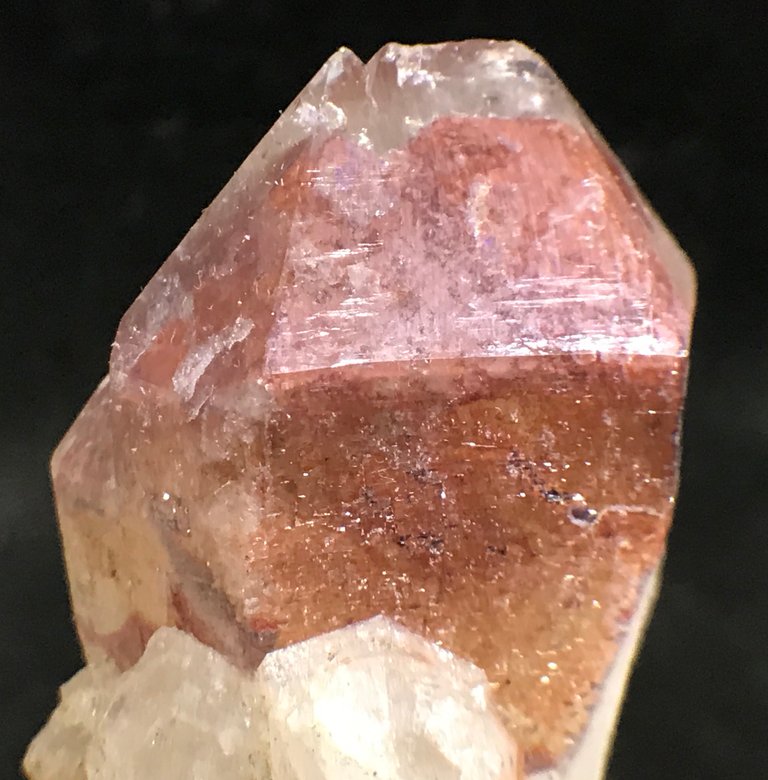 I still have to go through a bunch of the pieces, I received over seventy, and see if any others have cool properties like the specimen above.
I will probably put a few pieces on Etsy if you are interested in them. I tend to sell the larger specimens in the US just because they are easier to ship here than in Japan. You can check out my Etsy shop here, but I'll only be open for another week. https://www.etsy.com/shop/Rt395Minerals