I'm here today to talk about these pretty cool USB powered string lights that i bought a couple sets of (on separate occassions). They are 10 meters long and full of tiny LED bulbs that were quite affordable and got me excited enough to recommend them.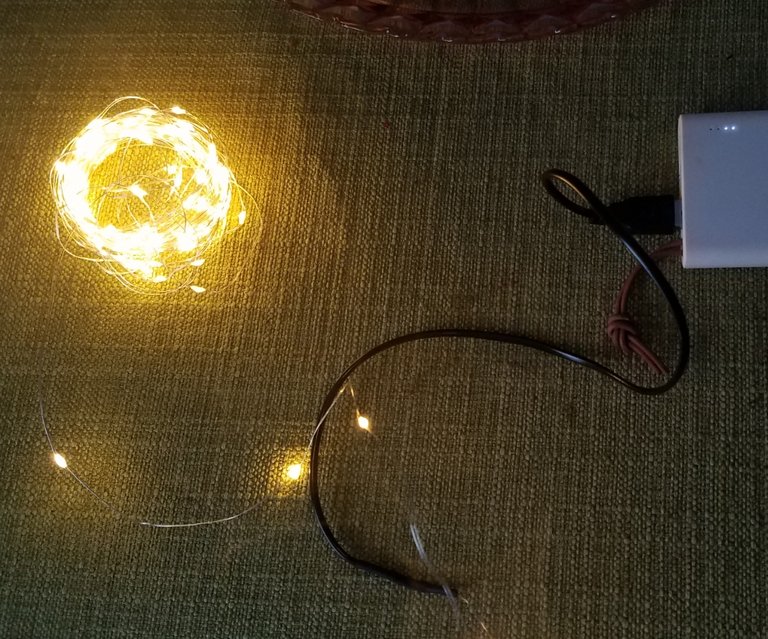 the first set i bought for about $3.59 USD (shipped) on a popular auction site. we hung them up in the living/dining room and they turned out to provide a great ambient light for general purposes. They are not that bright, you wouldn't want them for reading a book or anything-but we have much prefered these for general purpose lighting over the tall lamp that is unused on most nights!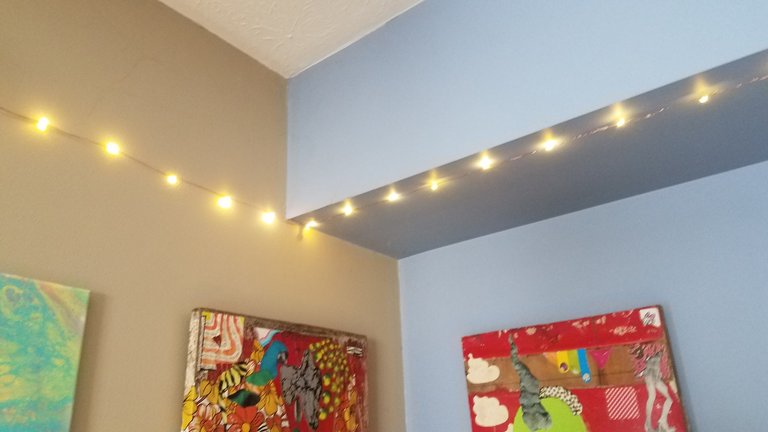 The best part is, of course that they are USB powered so they can be taken anywhere with a power bank-or just plugged right into an AC outlet. I liked the first set so much that i recently bought a second set.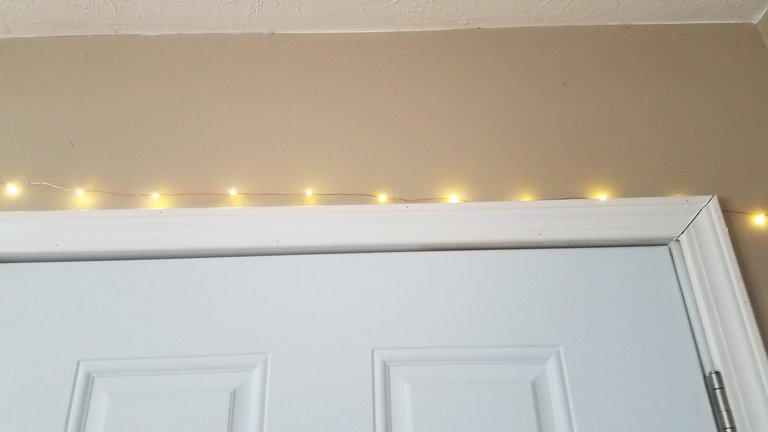 Now, they did come from China or Hong Kong-so it did take at least 2 or 3 months for shipping so you have to decide whether it is worth the wait. You could buy from a US seller, but it will cost you more-possibly double or more. It is interesting how something can ship from halfway around the world cheaper than just from one side of the country to the other!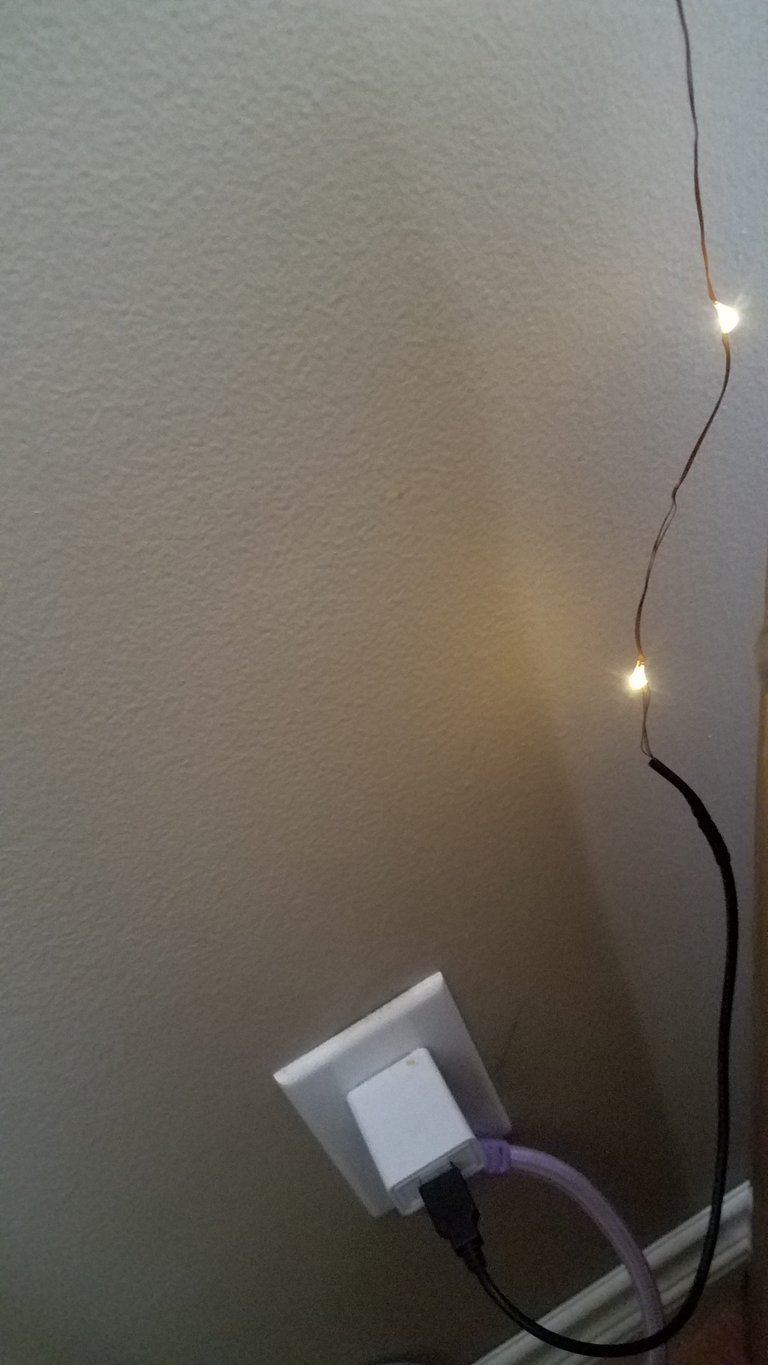 The second set I bought was only $2.89 with shipping-nice score. I saw their usefulness, might put these ones out on the patio-i guess they are waterproof but I still don't know if I want to leave them outside. Bringing them for camping is another option.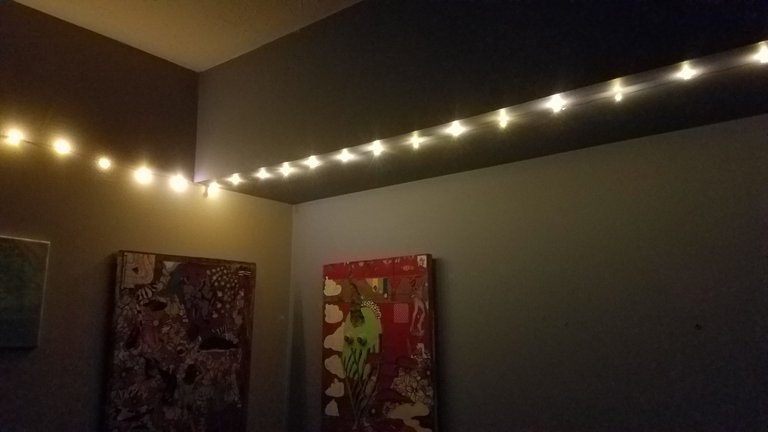 Where these lights would 'shine😉' the best is during a power outage(or even as lights for something off grid). Being able to light up the house and multiple rooms from one source and using very little energy is a welcome addition to any household.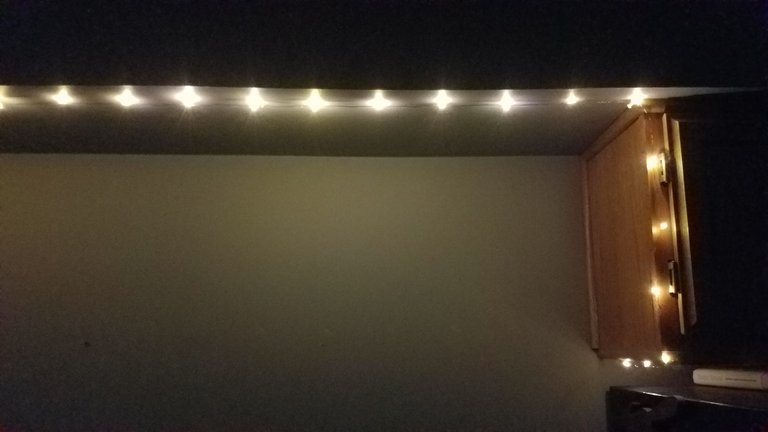 I think these have come in handy and everyone should have some laying around, even just for in the case of an emergency. There are some pretty cool and cheap lights available and I just wanted to share my experience to those that may be interested!