Hello friends, today i'm very excited about this microcontroller called the Seeeduino Xiao.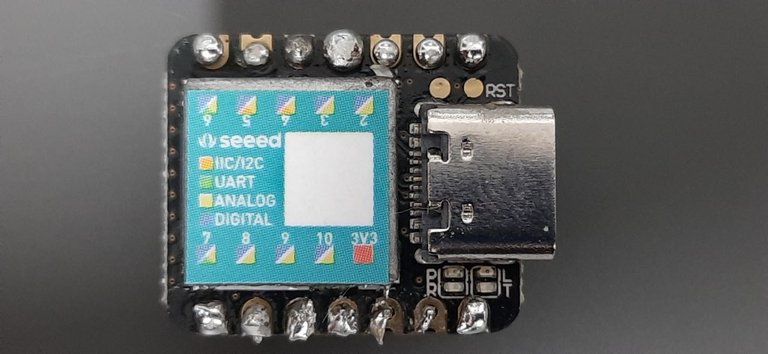 Seeeduino Xiao has an impressively compact size, low price, and impressive hardware. It's hard not to become a Seeed fan after using Xiao. As a circuit board retailer and manufacturer, Seeed Studio regularly releases high-performance products at low prices compared to the competition. We saw this with their Seeeduino line. Xiao is the youngest member of the Seeeduino family. At 20 x 17.5mm, this microcontroller is a fraction of the size of an Arduino Nano. As the name suggests, it is fully Arduino compatible, but can also run PlatformIO and Adafruit's CircuitPython.
Speaking of Adafruit, it's hard to write an article about Seeeduino Xiao without comparing Seeeduino Xiao to the new Adafruit QT Py. At first glance, their use cases may seem interchangeable, but the differences are large enough to have no small impact on the projects that use them.
Like QT Py, Xiao includes a low-power 32-bit ARM Cortex M0+. It also features 11 GPIO pins, an I2C, UART and SPI interface configuration, and two built-in LEDs. A notable physical feature of this board is the lack of a reset button; instead, Seeed Studio has opted for two RST contact pads that you'll need to short out to reset your board.
Since its initial release, Seeed has developed expansion cards to enhance Xiao's abilities. The Seeeduino Xiao expansion board includes an integrated OLED display, servo connectors, the reset button, expandable memory, a real-time clock, a SWD pin, a lithium battery management system and connectors, a Grove connector, and a passive buzzer. Not bad for an extra $15. As you might expect, the expansion board adds to Xiao's overall size, but it's about half the size of a Raspberry Pi 4.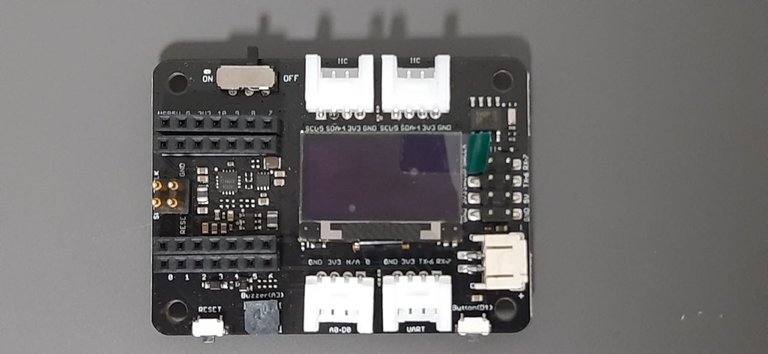 Setting up the Seeeduino Xiao development environment is very easy. On the one hand, the documentation i followed just worked. Using their quick start guide, i was up and running in the Arduino IDE in minutes. CircuitPython is also easy to install and run on Xiao by following this tutorial. Seeeduino Xiao's wiki has plenty of other resources to familiarize you with microcontrollers, such as Pin layouts and tutorials for community projects.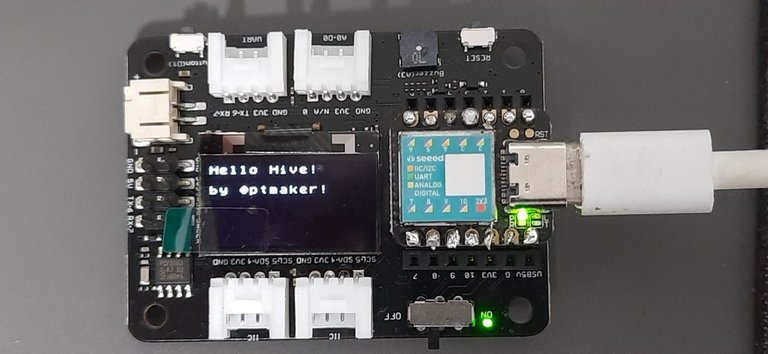 While the QT Py has similar specs but adds some bells and whistles, the Xiao is still a more economical board. The Adafruit QT Py was originally sold as a limited-time offer for $6 each, but is currently out of stock at the time of this review. Although the new price of QT Py is unknown, I would expect a reasonable price increase based on its additional features. Meanwhile, Seeduino Xiao costs $4.90 solderless and $5.90 pre-soldered. That's too cheap for a microcontroller! Fancy coffee in my city is more expensive than this board.
Xiao is a fun, bite-sized development board that runs as smoothly as a standard Arduino board. Choosing between Xiao and QT Py comes down to which build is best for you. If you use a lot of Adafruit sensors, the STEMMA Qt connector on QT Py is perfect for a plug-and-play experience. If you want an inexpensive little microcontroller with most of the same specs, i would recommend checking out Seeeduino Xiao.
And that's all! I hope you like it and if you have questions about this tiny but powerful microcontroller please let me know in the comments!
Thank you all for your time!