Waqar exercises after every 10 days and newton every 6 days. Salam and Nadeem both exercised today. After how many days will they be unite and exercise together again?
This question belongs to the LCM
(Least common multiple)
Lets solve it
Waqar exercise after every 10 days
Newton exercise after every 6 days
Taking "LCM OF 10 AND 6"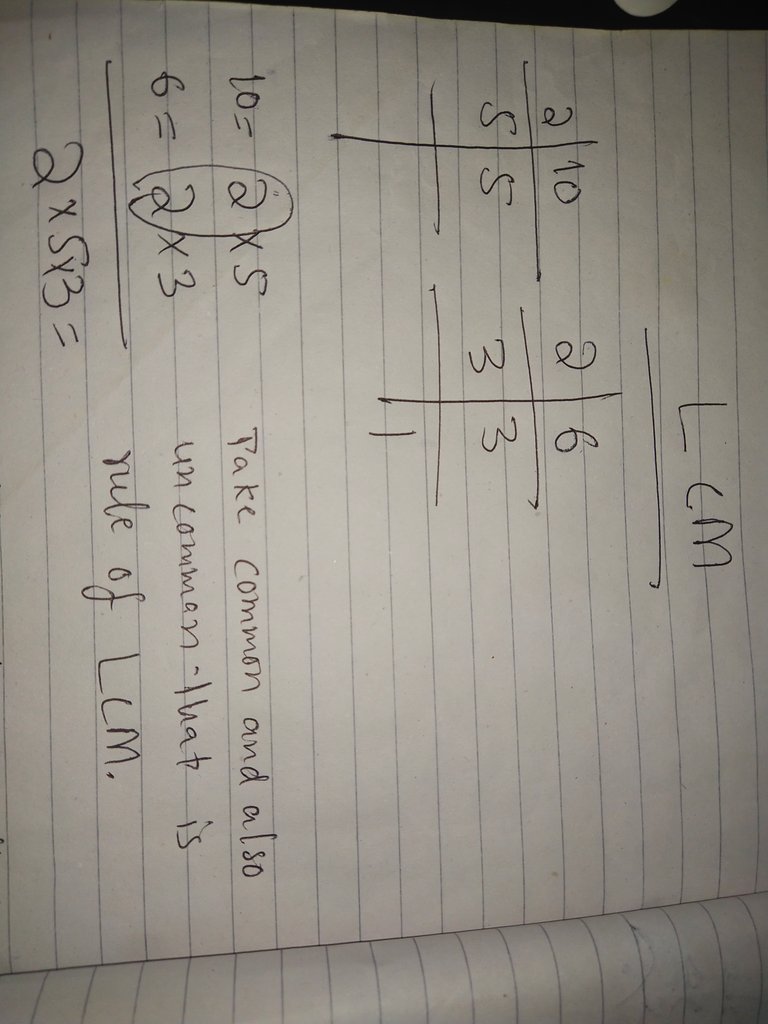 Now multiply the following factors.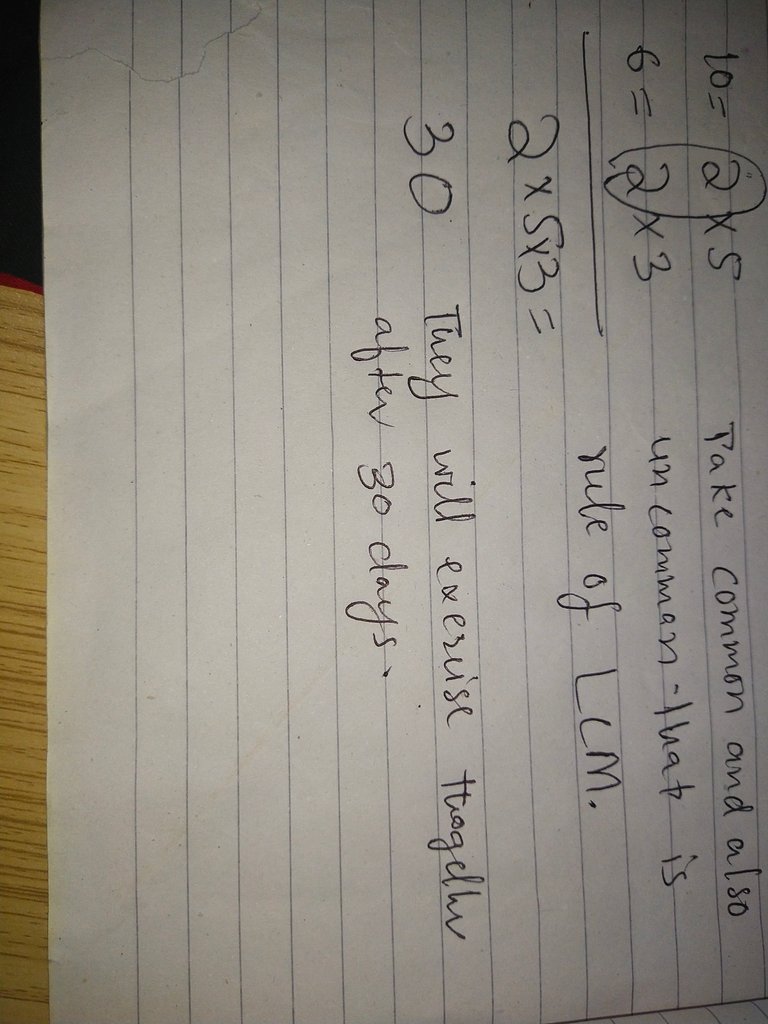 Pictures are mine
The rule for lcm you have to take comman and uncommon factors this is right path