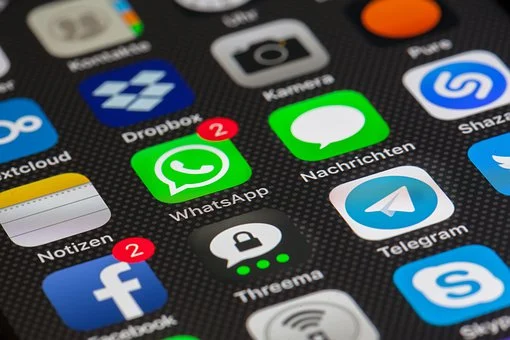 (pixabay)

This year everything will be done in a special way.Even WWDC on Monday will be happening
virtually. This is the way I always watch mine, directly from Apple. It has been less than 12 month
since IOS 13 came out and few of the changes I remember.
Do you have any in mind?

Let's say dark mode was gaining momentum. Audio sharing where two different airpods
can be listened from one iphone. I have not used this update yet.
It is more enhancing the previous version and adding more to make the phone more useful.
I have been using Iphone since Iphone 3G and All I see is refinement to the same product.
I used to jailbreak but lately not necessary and my line of work I use the phone as well, so I
cannot do that.

By September we might go back to the shape of Iphone 5 with the flat metal casing.
This was the best Iphone shape ever. Glad if they bring it back. Glass front and back,
it will be as nice as this model but flatter. Sometimes I wonder why put a case on your shiny Iphone
11 pro max? $1k+ you got to cause if break you will have to use it like that or be ready to have $250
for repair or exchange. So expensive for a mini computer. I guess we are living in the age of glamorous feat.
This will be for Iphone 12, whoa three more months.

So far rumors always got the best of us at what we could see from IOS 14.
Speculatively we may see home screen where you can change the default app
for more useful app you might use like Waze instead of Apple maps.
Actually Apple CEO once tells people to use Waze if you have issue with their default maps.

I was going back in time to better understand the evolution in transistor, integrated circuit and
CPU, I can understand why every year Apple chips are getting better than their counterpart.
Having a close system when you run the software with your hardware, you get the most out of this
ecosystem. Going down the lane I wish to see 5G in their flagship pro Iphone.
This year is special cause we are not sure what covid-19 will do by September.

IOS 14 will be a prolongation of all the IOSes we have seen before. I see the value of Android
and I respect where they are heading, but fragmentation is the problem unless you have Pixel
where you can enjoy it to the fullest.
S20 is really fine phone, but Iphone is leading for a reason cause the change is minimum and
you get the work done.

Having your Iphone open your car could be something everyone will receive with a fanfare.
I can say 75% of Iphone owners just has it cause it last them years. You get a good return on the
phone for exchange on the second hand market. Iphone is classy. Hopefully all Iphone running IOS 13
will run IOS 14.
If it runs why change the whole thing.
Let us wait by Monday for more news.