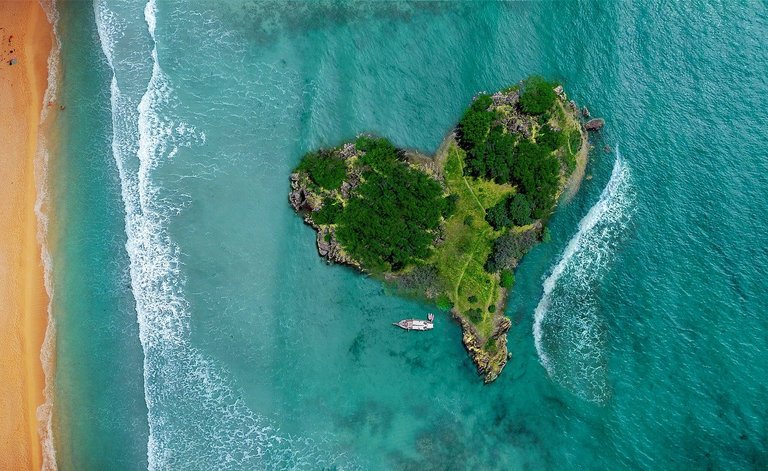 Being green is great, but sometimes we need to think blue too!
Scientists are calling on others to consider the ocean's part in the fight against climate change more when dealing with climate policies.
"More than half of the world's biological carbon is captured by animals and plants living in or around the oceans" 😮😮😮😮
That is whole bunch of carbon capturing not being taken into consideration.
Mangrove trees can store up to 4x the carbon than tropical rainforests.
The world's sea grass can hold 20 gigatonnes of carbon. That's 20,000,000,000 tonnes of carbon!!!
Coastal habitats can store up to 10x more carbon than tropical rainforests.
All of these ecosystems are under threat and being damaged by overfishing, pollution and climate change.
Read the article from Scientific America : https://www.scientificamerican.com/article/enlist-the-ocean-in-combatting-climate-change-experts-and-advocates-argue/


Goals of Port Sundries
Educate the public about marine conservation and how marine conservation is important to all other ecosystems on Earth and all of humanity.
Provide basic sailing resources and teach how the hobby and lifestyle can adapt to assist marine conservation.
Share ecofriendly and sustainable methods of coastal and island travel and tourism.
Share the joy of life at sea, love of ocean adventure, a fondness for culture, and the enjoyment of nautical history.
If you would like to help us with these goals, please follow and consider upvoting this and our other posts. We are always thankful for those you upvote, follow, or repost.
Help defend the oceans. Support sustainable fishing and aquaculture/agriculture practices. Don't pollute your local waterways. Donate to your local marine conservation charity.
🐬🐬🐬Donate to the Dolphin Project 🐬🐬🐬https://www.dolphinproject.com/donate/
Dolphin Project is a non-profit charitable organization, dedicated to the welfare and protection of dolphins worldwide. Founded by Richard (Ric) O'Barry on Earth Day, April 22, 1970, the organization aims to educate the public about captivity and, where feasible, retire and/or release captive dolphins.
The mission of Dolphin Project is to end dolphin exploitation and slaughter, as dolphins are routinely captured, harassed, slaughtered and sold into captivity around the world – all in the name of profit. Dolphin Project works not only to halt these slaughters, but also to rehabilitate captive dolphins for retirement and/or release, investigate and advocate for economic alternatives to dolphin slaughter, and to put a permanent end to dolphin captivity.
Port Sundries is not affiliated with Dolphin Project but supports their goal 100%.
Follow us @portsundries for more Marine Conservation, Sea Life, and Sailing News.
Image courtesy of Pixabay