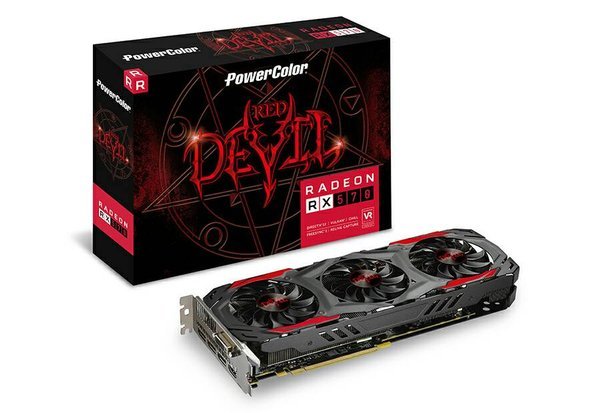 If you are mining Ethereum in zombie mode on the old 4gb mining cards, it would be a good opportunity to flip to the Ravencoin KawPow algorithm. Ravencoin development has secured new funding. This same GPU on a 6 gpu rack would be getting 35 MH/s Ethash, compared to 63 MH/s KawPow.
Specifications
GPU: AMD RX570 4GB
Manufacturer: PowerColor
Series: Red Devil
Codename: Ellesmere
Graphics/Compute: GFX8 (gfx803)
Operating System: Simple Mining OS (SMOS)
Mining Software: nbminer-nebutech-v36.1
AMD Linux Driver: amd20.30r5.6.31
Overclocking
Core: 1150 MHz
Memory: 2000 MHz
Core Voltage: 900mV
Powerstage: 4
Target Temp: 65°C
*The ambient Temperature 18°C, I would recommend tuning your minimum fan level accordingly to your ambient temperature.
Results
KawPow Hashrate: 10.25 MH/s (+/-0.1 MH/s)
GPU Wattage: 95-105 (variable fan speed)
Average Temp: 65
Fan Speed: 40-80% (minimum 30%)
Core, Memory, and Voltage remained constant for the 2 hour testing period
Resources for Miners
https://miningpoolstats.stream/
https://whattomine.com/coins
https://miningpoolhub.com/