Technology museums play a crucial role in modern society, they are always at the forefront of technology, a technology museum is a journey to knowledge and knowledge! join me on this visit to learn inside a technological science museum!👓🧤🧦🥼
Los museos tecnologicos cumplen un papel crucial en la sociedad moderna, estan siempre a la vanguardia de la tecnologia, un museo de tecnologia es un paseo al conocimiento y el saber! acompañame en esta visita para aprender dentro de un museo tecnologico ciencia!👧🧑👨👩👶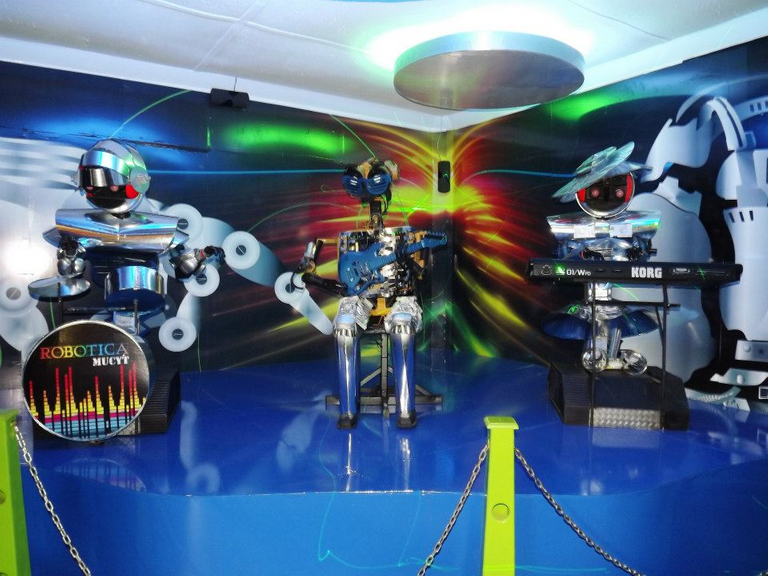 TECHNOLOGICAL INNOVATION🕵️‍♀️🕵️‍♂️👨‍🏫🤔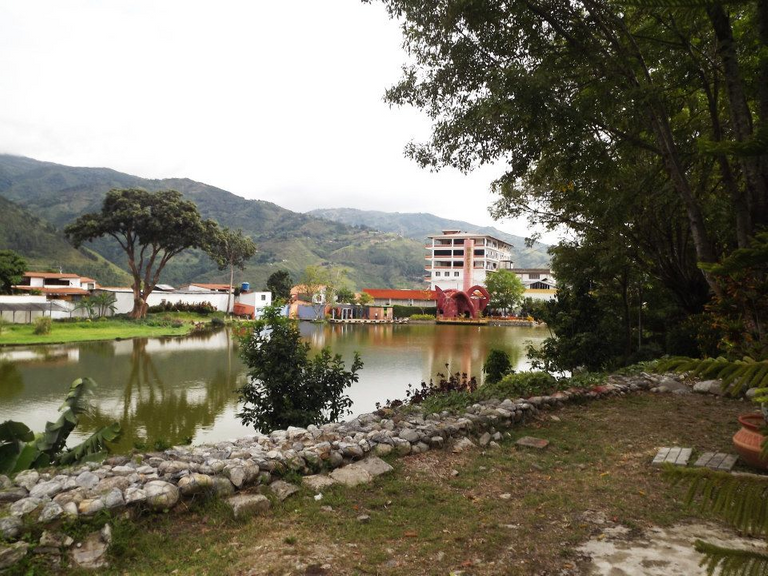 This is the Merida Technological Museum, a space designed for the public of all ages, in which I learned many interesting topics about tropical countries, the age of dinosaurs, environmental pollution and other topics related to science! The first thing that caught my attention is the outer space shares a varied environment to relate to nature.🤗🤔😮
Este es el Museo Tecnologico de Merida, un espacio diseñado para el publico de todas las edades, en el aprendi muchos topicos interesantes sobre los paises tropicales, la era de los dinosaurios, la contaminacion ambiental y otros temas referentes a la ciencia! lo primero que llamo mi atencion es el espacio exterior comparte un ambiente variado para relacionarnos con la naturaleza.🍀🌾🌿🌷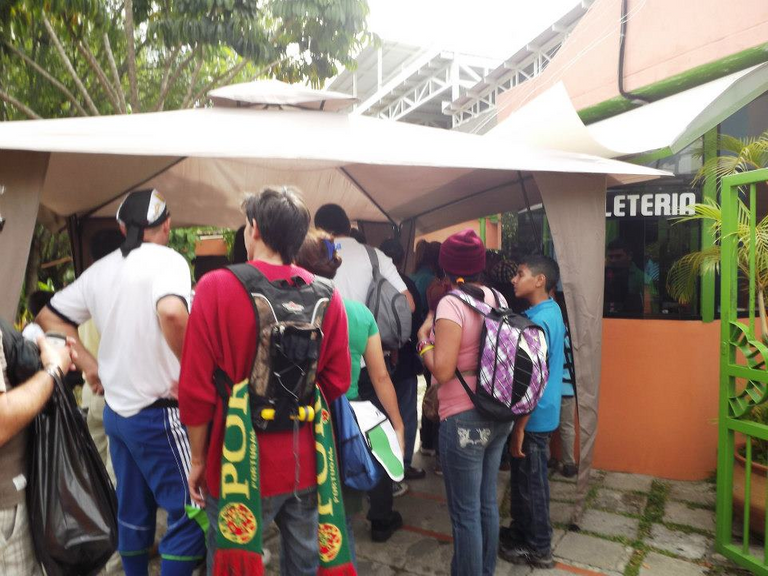 A Technological Museum is a house of learning without distinction of age, influence on culture since we are little to grow up learning values ​​and cultivating ourselves as citizens, in these spaces, through technology, subjects are instilled in people that are not generally dictated in our schools or universities!🙂🙂🧑👨🧓👶
Un Museo Tecnologico es una casa de aprendizaje sin distincion de edad, influencia en la cultura desde que somos pequeños para crecer aprendiendo valores y culturizandonos como ciudadanos, en estos espacios por medio de la tecnologia se inculcan a las personas temas que generalmente no son dictados en nuestras escuelas o universidades! 🪐🌌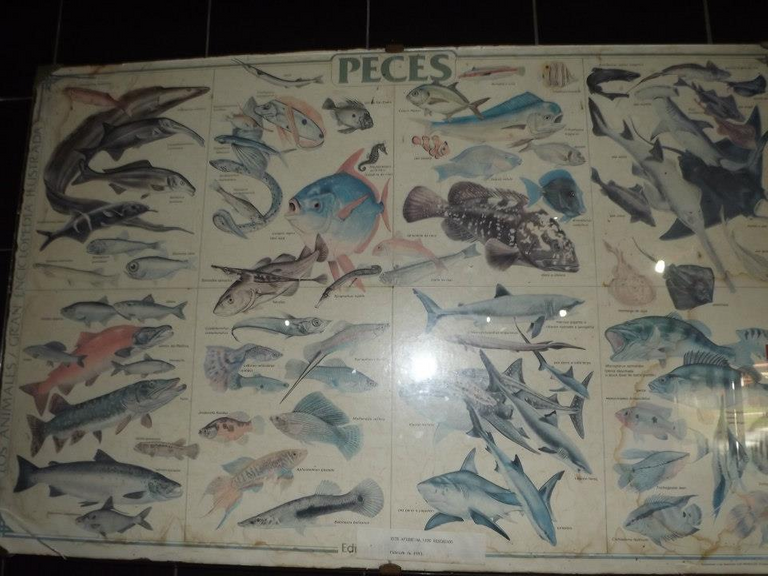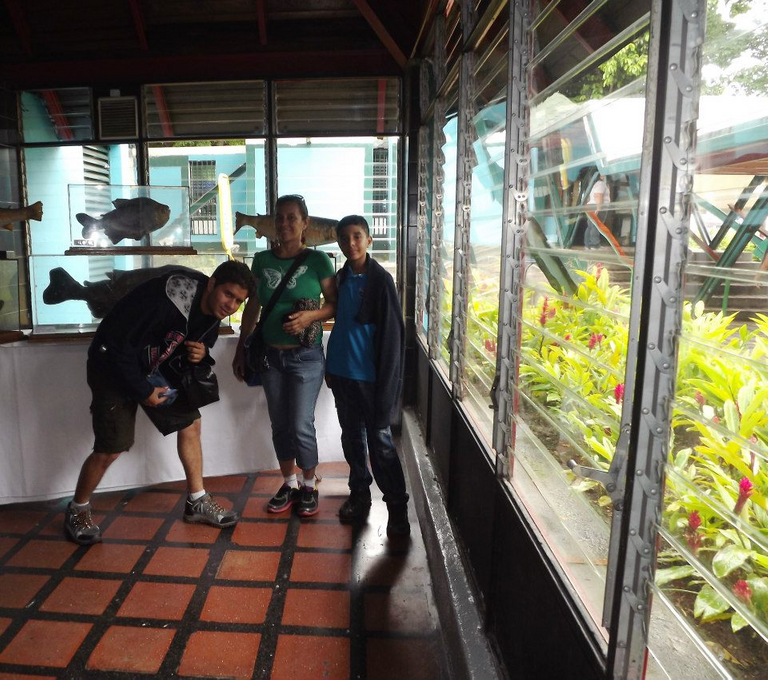 Here I learned that fish are very intelligent organisms, a fish has the ability to recognize a predator when it is attacked, and save that information in its memory stored for more than an incredible year, right?🤓🤓
Aqui aprendi que los peces son organismos muy inteligentes, un pez tiene la capacidad de reconocer un depredador cuando es atacado, y guardar esa informacion en su memoria almacenada por mas de un año increible no?🐳🐡🐟🐠🦐🦑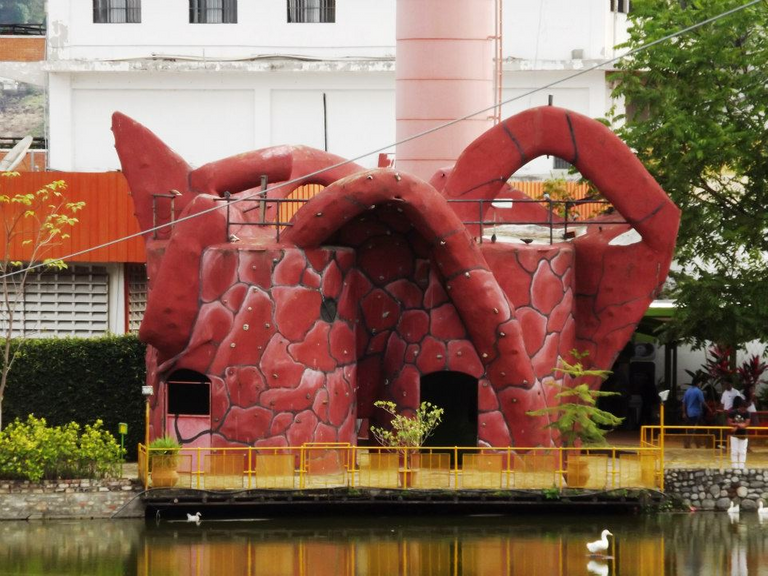 The main function of a museum is to preserve information for decades! That is why they help us to preserve our heritage. When we combine a classic museum with technology, we create virtual databases, which helps to preserve information without the need to use physical space!😲😲
La principal funcion de un museo es la de preservar informacion durante decadas! por eso nos ayudan a conservar un patrimonio, cuando combinamos un museo clasico con la tecnologia creamos bases de datos virtuales, lo que ayuda a preservar informacion sin necesidad de usar espacio fisico!🤓🕹🎮📟💽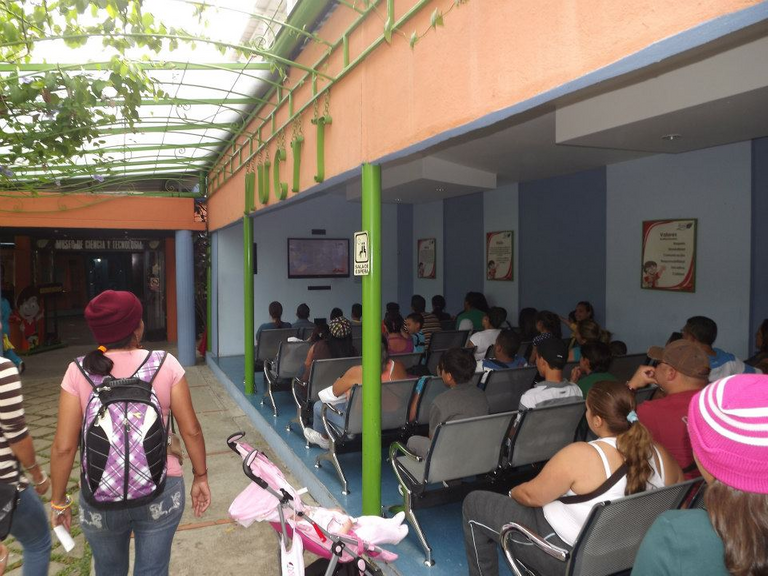 A difficult audience to train and teach is the young audience, especially children! imagine taking a walk in a conventional museum full of relics with descriptions ... How much can a child learn from this method? how much can be entertained? This is where a technological museum makes an advantage the interaction with televisions give a different spectacle and entertainment to the public, which is scientifically proven that the child learns faster!🎞🎟🖥📺
Un publico dificil de entrener y enseñar es el publico joven, especialmente los niños! imagina dar un paseo en un museo convencional repleto de reliquias con descripciones... Que tanto puede aprender un niño de este metodo? que tanto puede entretenerse? aqui es donde un museo tecnologico marca una ventaja la interaccion con televisores dan un espectaculo y entretenimiento diferente al publico lo que cientificamente esta comprobado que el niño aprende mas rapido!📹🎥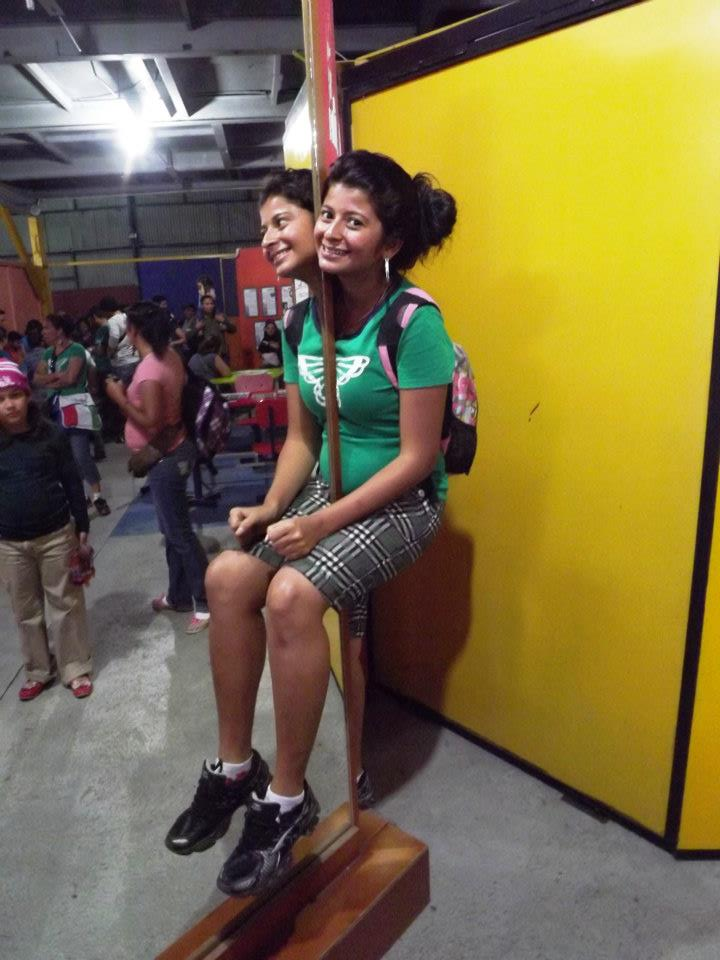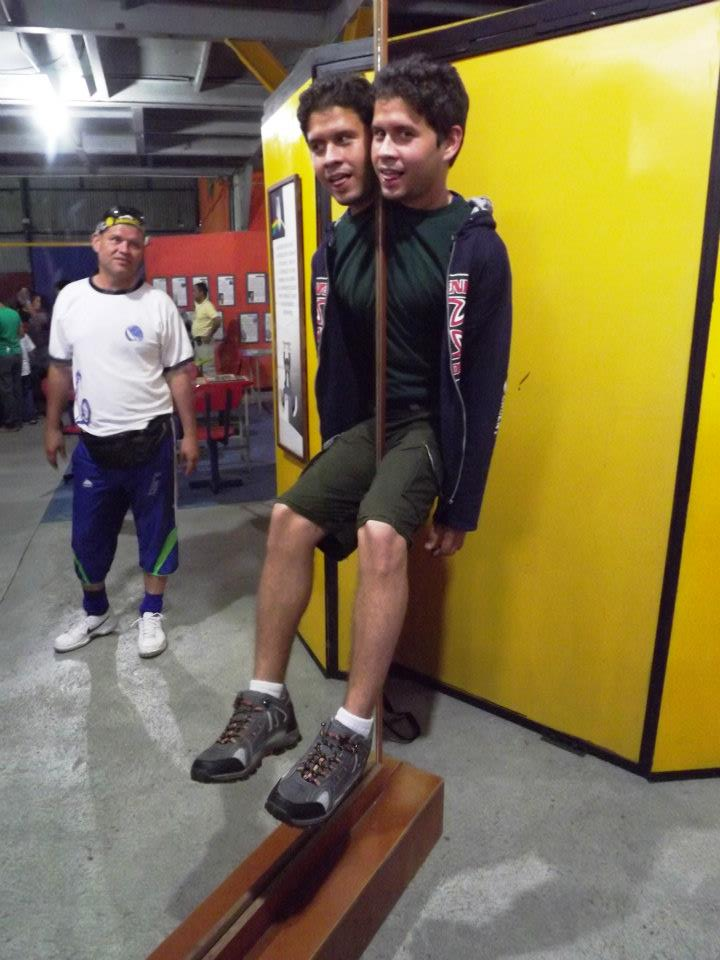 The Museum has an area where they show different mirrors of various sizes and shapes, here they show us how in these structures the light is reflected to such a degree that it projects an image similar to the light that falls! When mirrors are placed at specific angles, reflections are created that give the impression of altering reality!🖼🕶👓
El Museo tiene una zona donde muestran distintos espejos de varios tamaños y formas, aqui nos enseñan como en estas estructuras la luz se refleja a tal grado que proyecta una imagen similar a la luz que incide! cuando se colocan espejos en angulos especificos se crean reflejos que da la impresion de alterar la realidad!👀👁🧠👥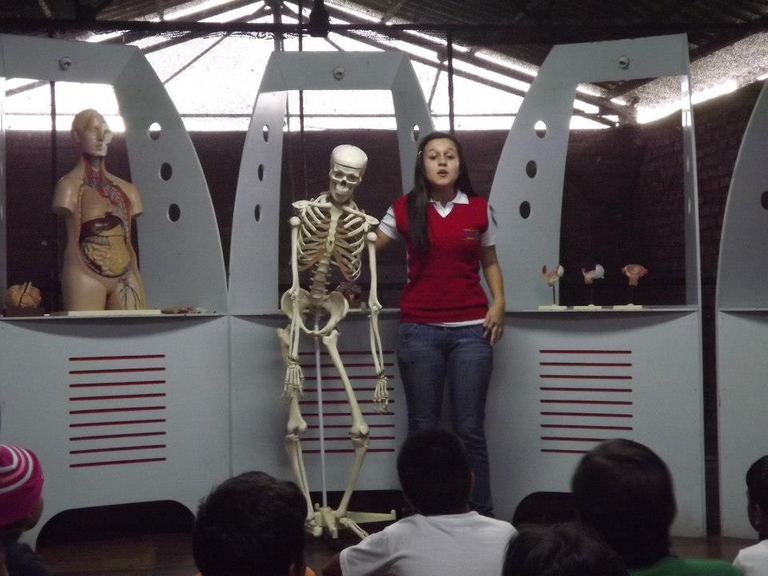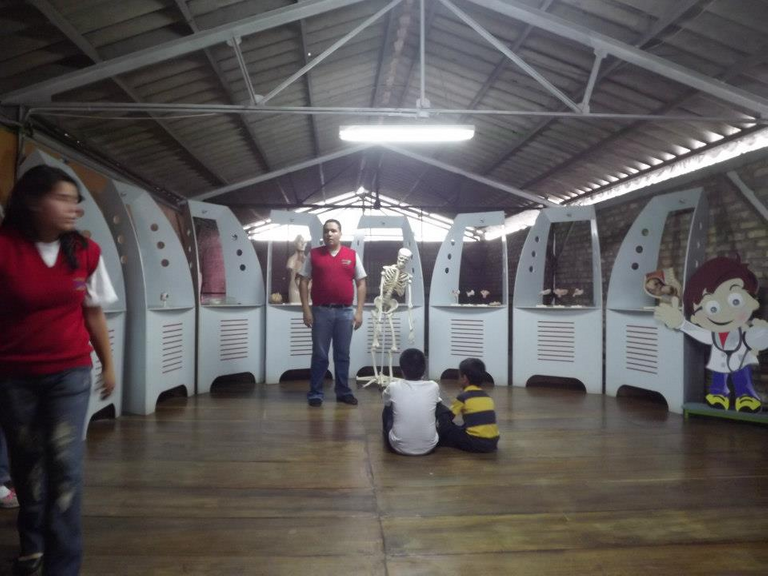 The user-guide interaction is very important to transmit the information that the museum wants to project, in each section we find a specialized guide in a particular area, for example we arrive at the medicine section where the mysteries of the human body are explored, here the child has the opportunity to explore and get to know his body!😲🤯
La interaccion guia-usuario es muy importante para transmitir la informacion que el museo quiere proyectar, en cada seccion nos encontramos un guia especializado en una area en particular, por ejemplo llegamos a la seccion de medicina donde se exploran los misterios del cuerpo humano, aqui el niño tiene la oportunidad de explorar y conocer su cuerpo!👣🦿🦾🧠🦷👄👅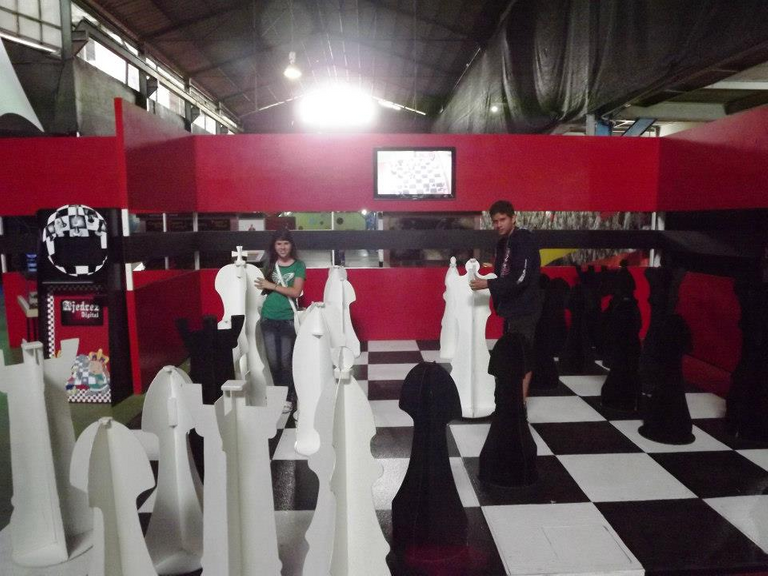 Didactical games🤩🧠
The game for excellent to exercise our neurons is CHESS, due to the constant (hypothesis) it is a challenge to stimulate our side of the brain destined to logic! 🕵️‍♂️👨‍🎓
El juego por excelente para ejercitar nuestras neuronas es el AJEDREZ, debido a la constante (hipotesis) es un reto para estimular nuestro lado del cerebro destinado a la logica!🕵️‍♀️👩‍🎓🕵️‍♂️

IT WAS JURASSIC🕵️‍♀️🦕🦖👨‍🏫🤔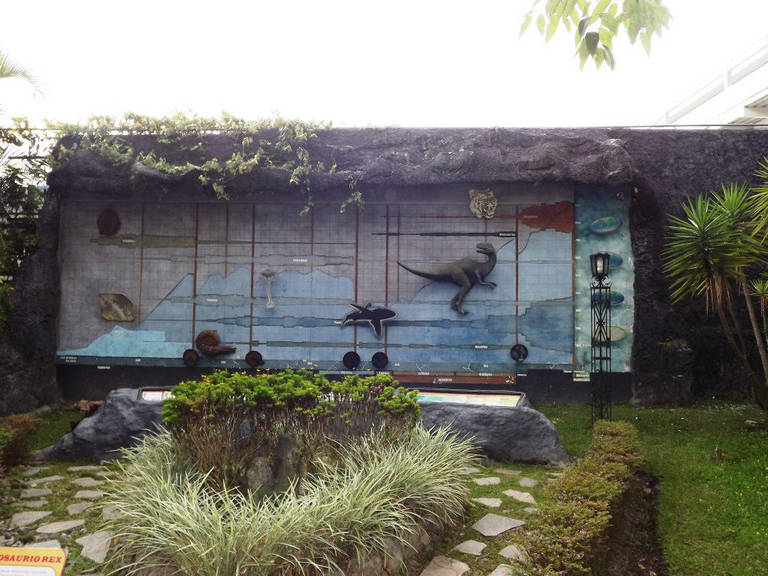 I was fascinated by this tour where you work directly with dinosaurs, here the park offers mechanical parts that recreate dinosaurs, so you feel the influence of technology in these parks! basically they offer you a realistic setting! for decades dinosaurs captivated us, they were the kings of our planet for many years!😶😶🤔
Me fascino este paseo donde se trabaja directamente con los dinosaurios, aqui el parque ofrece piezas mecanicas que recrean los dinosaurios, por lo que sientes en estos parques la influencia de la tecnologia! basicamente te ofrecen un escenario realista! durante decadas los dinosaurios nos cautivaron, fueron los reyes de nuestro planeta por muchos años!😮😮

The first records of dinosaur fossils were found in XIX, these machines were known because there were species that were basically efficient killing machines, many walked on two legs, and others on 4 legs, some were vegetarians and others were carnivores!😲😲
Los primeros registros de fosiles de dinosaurios fueron encontrados en XIX, estas maquinas eran conocidas porque existieron especies que basicamente eran maquinas de matar efeciente, muchos caminaban en dos patas, y otros en 4 patas, algunos eran vegetarianos y otros carnivoros!🤓🦖🦕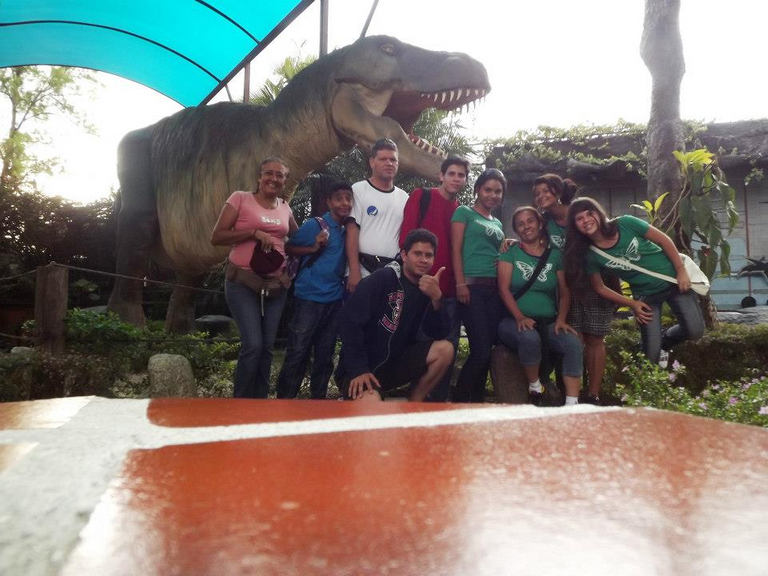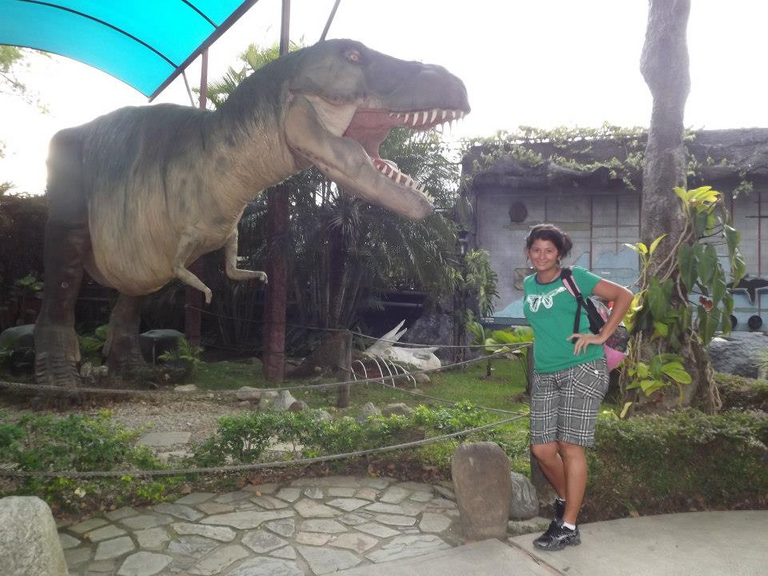 The King of the Jurassic👨‍🎓🦖
The T-rex is one of the most popular dinosaurs, there are many movies made to honor this great hunting machine! If you currently want to see a dinosaur, see a bird flying to the sky ... This is how birds evolved from dinosaurs.
🕵️‍♂️👨‍🎓🦆🐓🦅
El T-rex es uno de los dinosaurios mas populares, existen muchas peliculas realizadas para homenajear esta gran maquina de cazar! si quieres ver actualmente a un dinosaurio ve al cielo un ave volando... Asi es las aves evolucionaron de los dinosaurios.🕵️‍♀️👩‍🎓🕵️‍♂️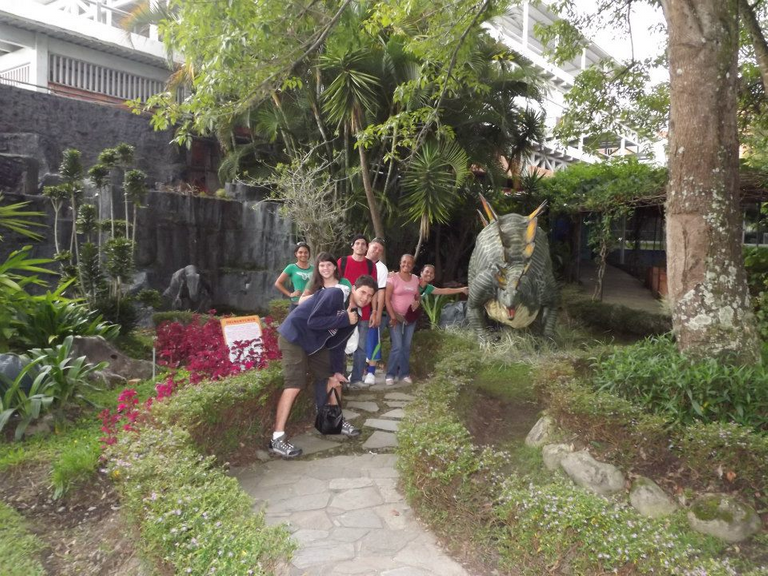 As technology advances, technological museums are creating an increasingly realistic experience, years ago we could only see dinosaurs in movies, currently genetic engineering speaks of cloning!😶😶
A medida que la tecnologia avanza los museos tecnologicos van creando una experiencia cada vez mas realista, años atras solo podiamos ver dinosaurios en peliculas, actualmente la ingenieria genetica habla de la clonacion!🧬

You can imagine the great impression and knowledge that the public gains in these parks! I was always a dinosaur lover when I was little, to see a full-scale T-rex machine was to fulfill a dream! They are an experience that I will never forget, just like me, many people acquire great experiences with technology!😍😍
Puedes imaginar la gran impresion y conocimiento que gana el publico en estos parques! siempre de pequeño fui amante de los dinosaurios, ver una maquina a escala real del T-rex fue cumplir un sueño! son experiencia que nunca olvidare, asi como yo muchas personas adquieren grandes experiencias con la tecnologia!😮😮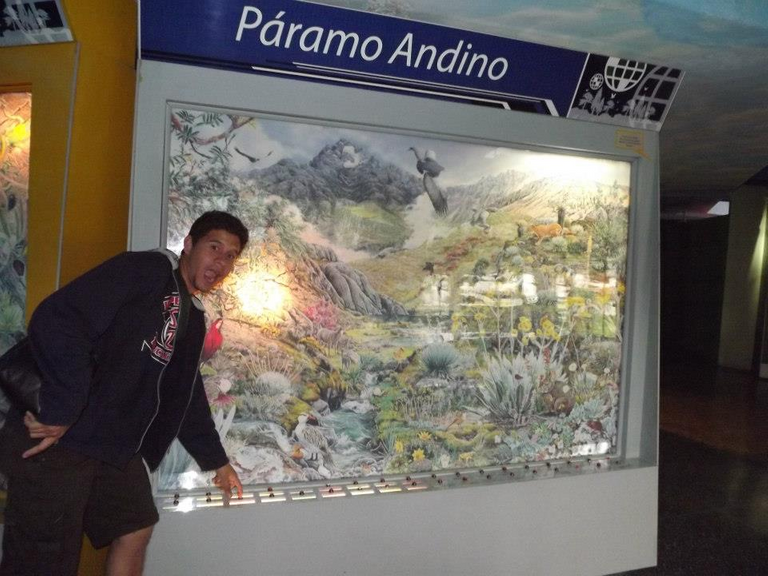 Interactivity stations make technology parks a manipulable space capable of showing a personal experience to the public by giving the option of "choice", for example on this blackboard you could select a type of forest just by pressing a button!😮💚💙💜
Estaciones de interactividad hacen que los parques tecnologicos sea un espacio manipulable y capaz de mostrar una experiencia personal al publico dando la opcion de "eleccion", por ejemplo en esta pizzarra podia seleccionar un tipo de bosque con solo pulsando un boton!🌌🪐🍁🌲🌳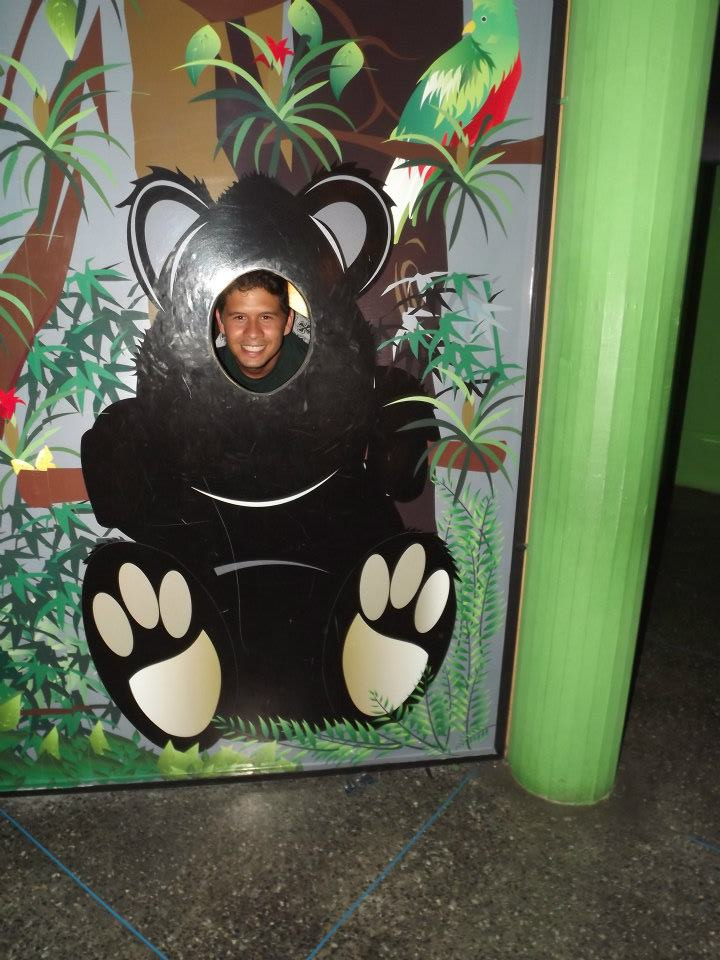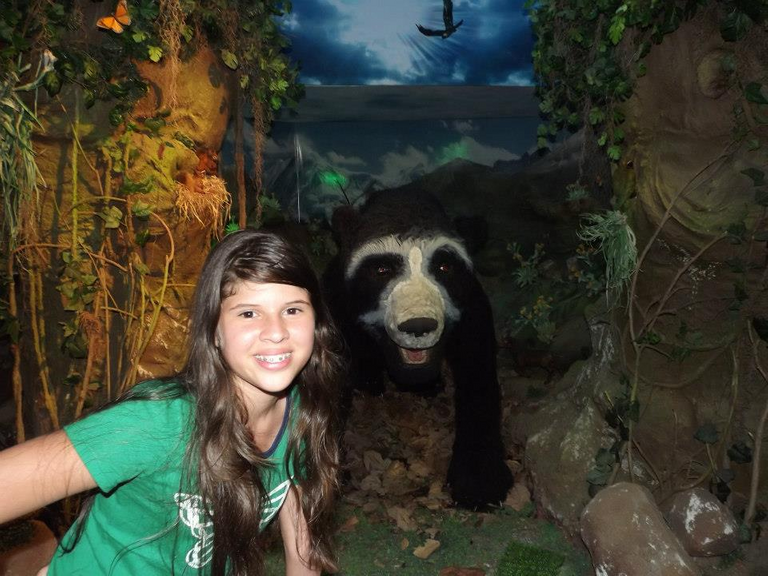 The frontin bear is an endangered species in Venezuela and other countries, here the value of the species in the ecosystem is taught, as the role it has in the trophic chain teaches us!
El oso frontino es una especie en peligro de extincion en Venezuela y otros paises aqui se enseña el valor de la especie en el ecosistema, como nos enseña el roll que tiene en la cadena trofica!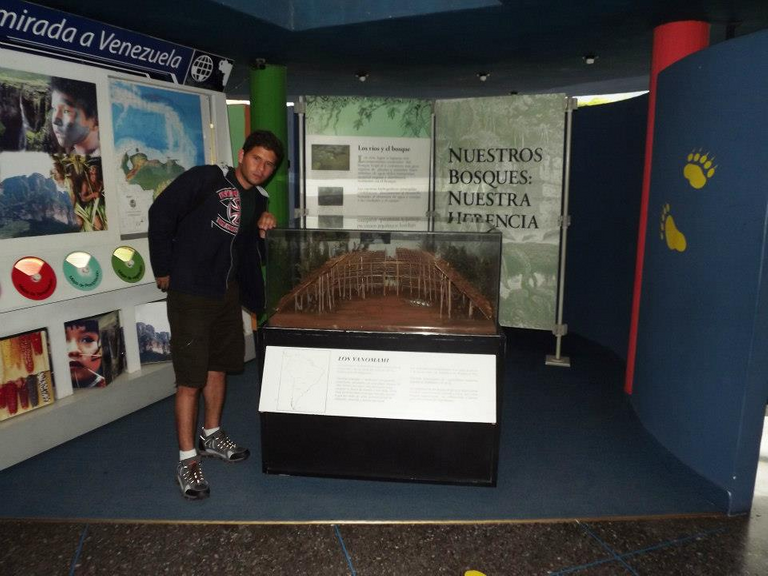 We live on earth with an attitude of predominance as if it belonged to us, man has been on the planet for thousands of years, and in all that time he learned from it, he created strong ties, until our modern society began to impose the synonym of POWER. , there we upset the balance! to show who is more powerful!😫😫
Vivimos en la tierra con una actitud de predominancia como si ella nos perteneciera, el hombre tiene en el planeta miles de años, y en todo ese tiempo aprendio de ella, creo fuertes lazos, hasta que nuestra sociedad moderna comenzo a imponer el sinonimo de PODER, alli alteramos el equilibrio! en demostrar quien es mas poderoso!😥😥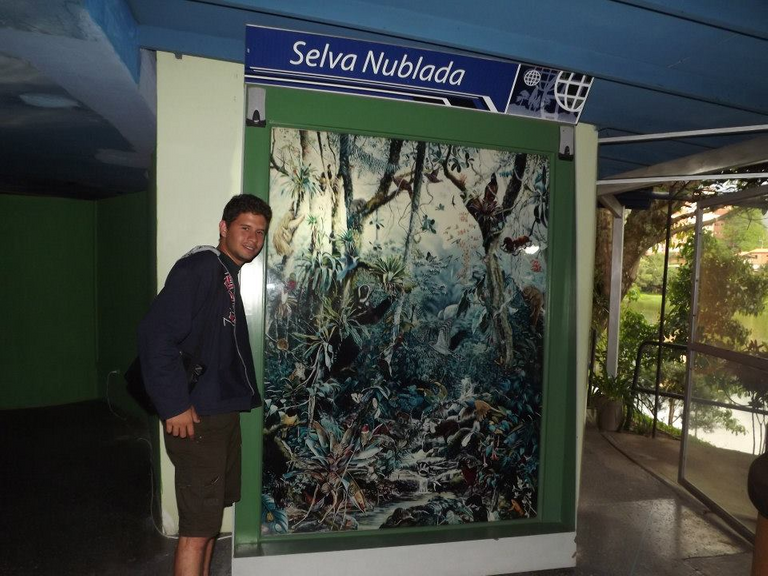 At present, technological museums try to introduce the 3D system offering unique experiences to users, basically they will try to create a space that is as realistic as possible! some parks introduce a 4D system interacting with the environment to play with our senses!👀👁🧠👅👄
En la actualidad los museos tecnologicos tratan de introducir el sistema 3D ofreciendo experiencias unicas a los usuarios, basicamente trataran de crear un espacio lo maximo realista posible! algunos parques introducen un sistema 4D interactuando con el ambiente para jugar con nuestros sentidos!🤗🤗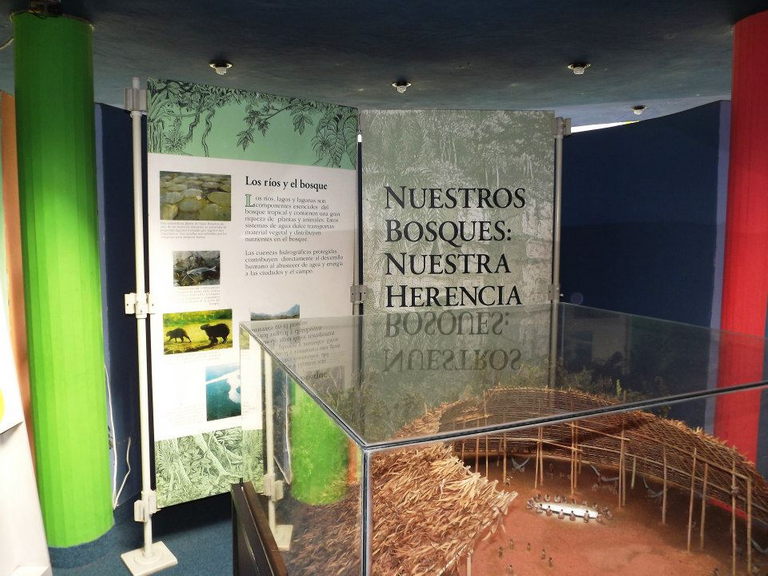 In this museum I learned that the Amazon still houses very ancient tribes with rituals that would surprise modern culture, there is a tribe in Venezuela that man sleeps in a bed called a "hammock" stretches out on two trees and basically sleeps without touching the ground. ! every woman sleeps under every man and has no right to sleep in the hammock! incredible these cultures, with deforestation little by little we are ending these millennial cultures!😶😶
En este museo aprendi que el amazona aun alberga tribus muy antiguas con rituales que sorprenderia a la cultura moderna, hay una tribu en Venezuela que el hombre duerme en una cama llamada "hamaca" se extiende en dos arboles y basicamente se duerme sin tocar el suelo! cada mujer duerme debajo de cada hombre y no tiene derecho de dormir en la hamaca! increible estas culturas, con la deforestacion poco a poco estamos acabando estas mileniales culturas!😲🙁🙁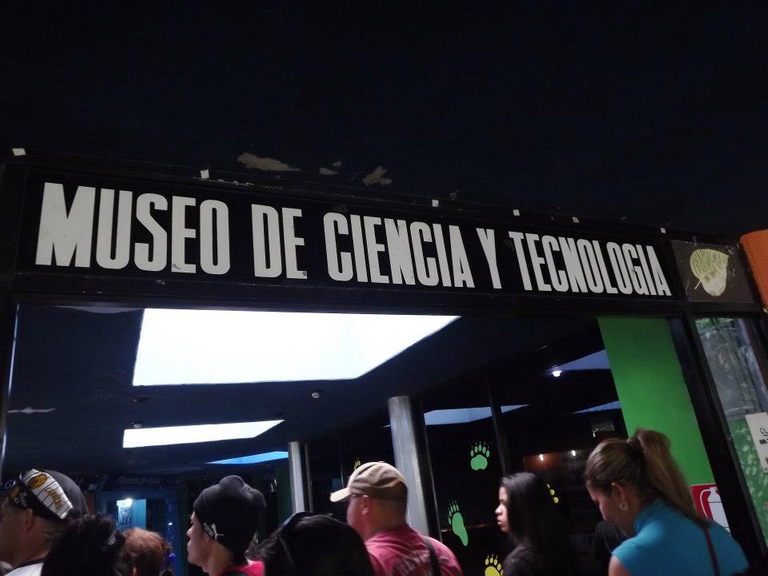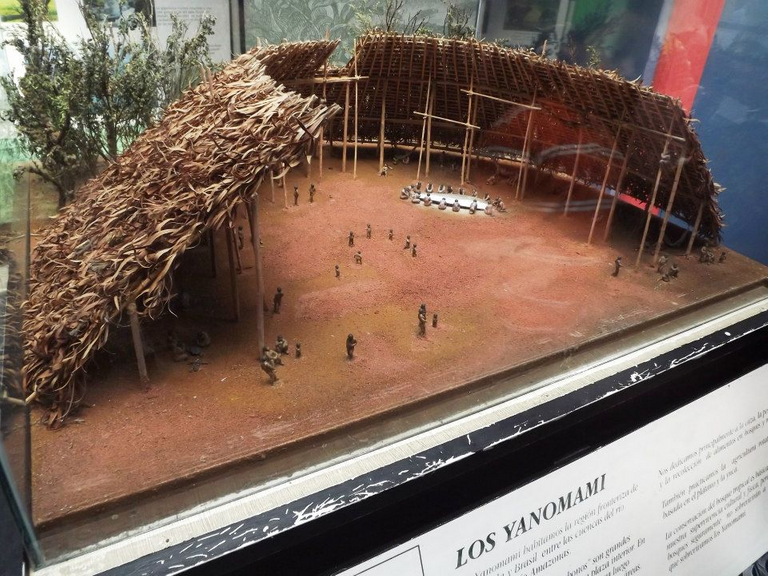 Another advantage that the modern world offers and that technological museums take advantage of, are the introduction of online ticket sales, this creates an organized atmosphere, without having to wait in long lines to enter!😜😜
Otra ventaja que ofrece el mundo moderno y que aprovecha los museos tecnologicos, son la introduccion de venta de billetes online, esto crea una atmosfera organizada, sin necesidad de esperar en grandes filas para entrar!😏😏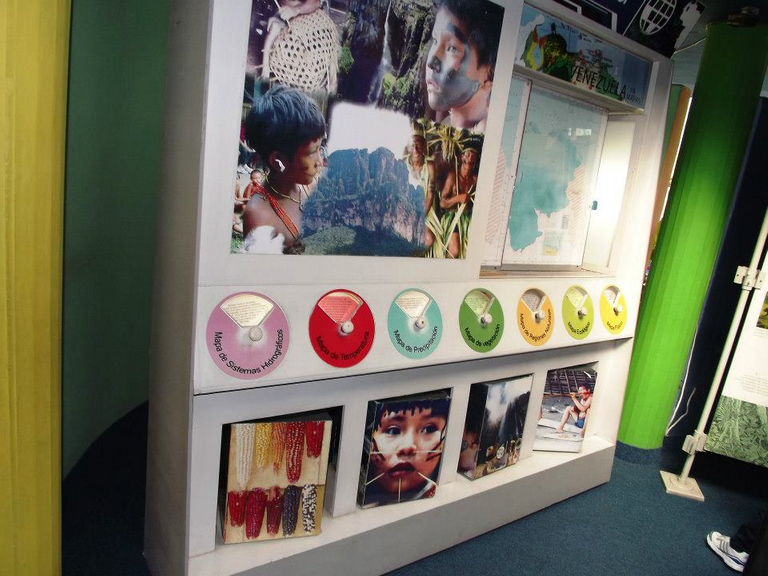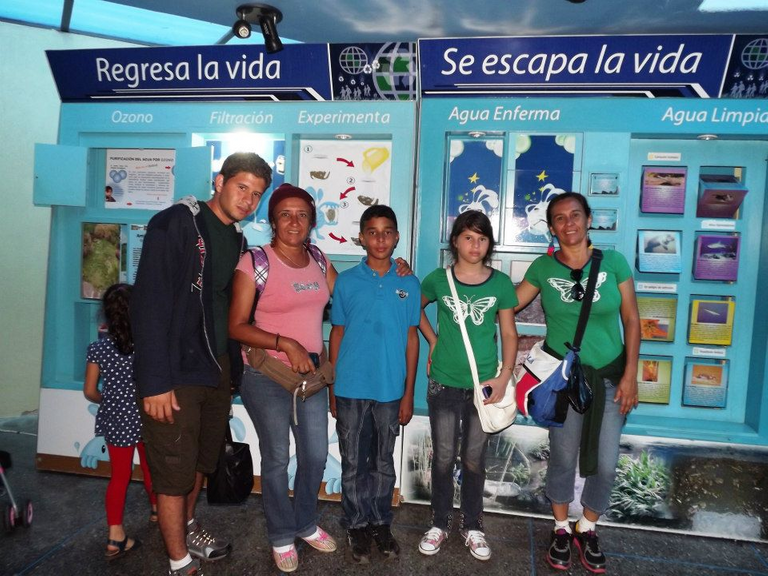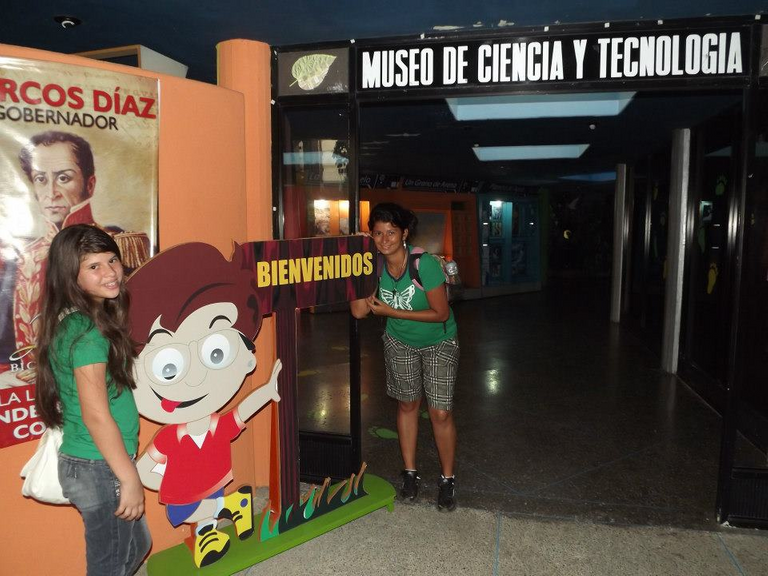 Guided tours are popular in technological museums, before when we were children a guided tour was to go and visit animals in a zoo, currently a guided tour can be dictated online on a monitor, children show interest when a guided tour shows an experience interactive digital!🤩🤩
Las visitas guiadas son populares en los museos tecnologicos, antes cuando eramos niños una visita guiada era ir y visitar animales en un zoologico, actualmente una visita guiada puede ser dictada por internet en un monitor, los niños muestran interes cuando una visita guiada muestra una experiencia interactiva digital!👦👧👶🧒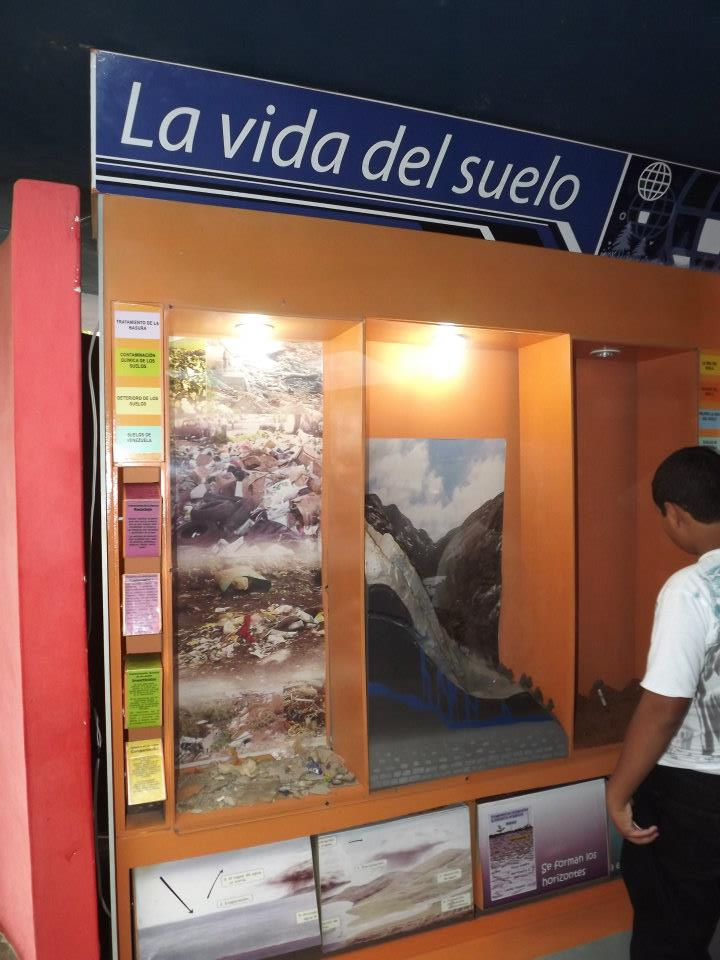 Here they show us by means of a machine how the phenomenon of degradation and cycles of the planet occurs, such as (carbon, nitrogen)! the earth is a thermal insulator, an excellent substrate with conditions to create life!👨‍🏫👩‍🏫
Aqui nos muestran mediante una maquina como ocurre el fenomeno de degradacion y ciclos del planeta, como (carbono, nitrogeno)! la tierra es un aislante termico, un excelente sustrato con condiciones para crear vida!🌏🌎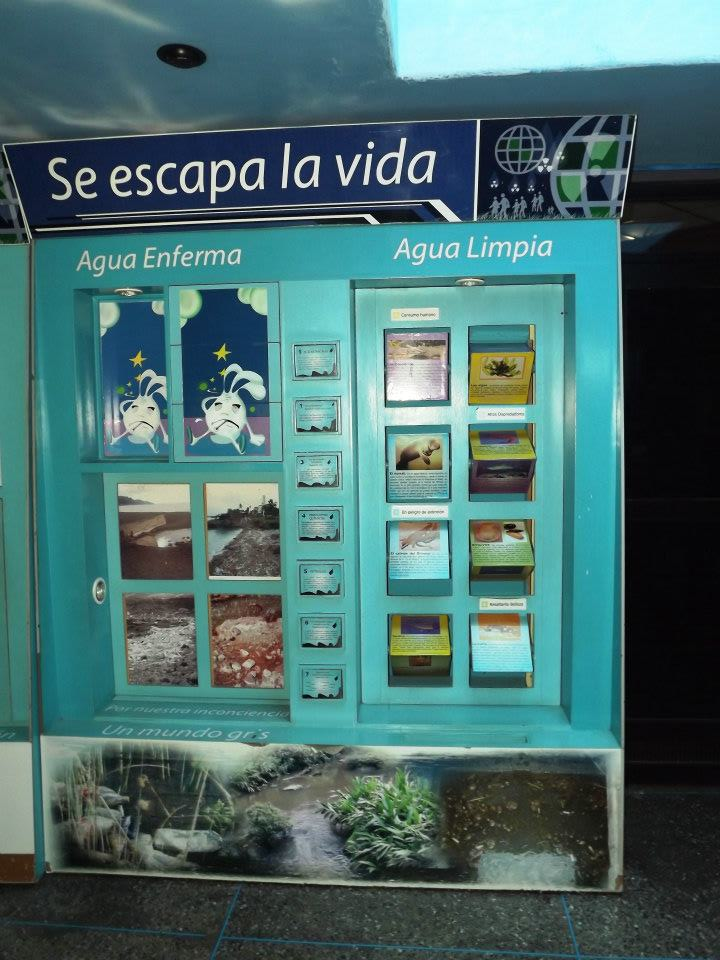 This is a powerful message, life escapes us ... So in 2019, the official extinction of around 24 species was registered! In just 200 years, more than 500 species became extinct that we will never see again! This is an irreversible factor, which means that when a process is irreversible it NEVER returns to its natural state.💥🅾⛔🛑
Este es un poderoso mensaje se nos escapa la vida... Asi es en el 2019 se registro la extincion oficial de alrededor de 24 especies! en tan solo 200 años se extinguieron mas de 500 especies que mas nunca volveremos a ver! esto es un factor irreversible, lo que quiere decir que cuando un proceso es irreversible NUNCA vuelve a su estado natural..❗❗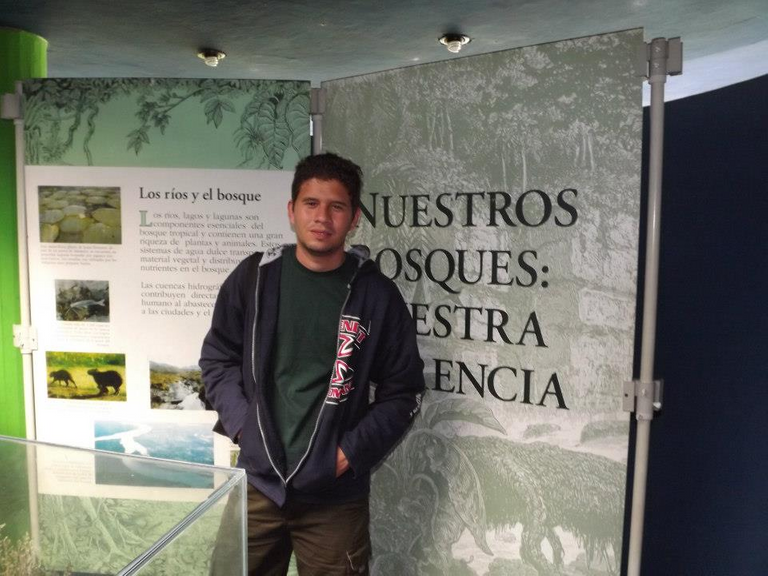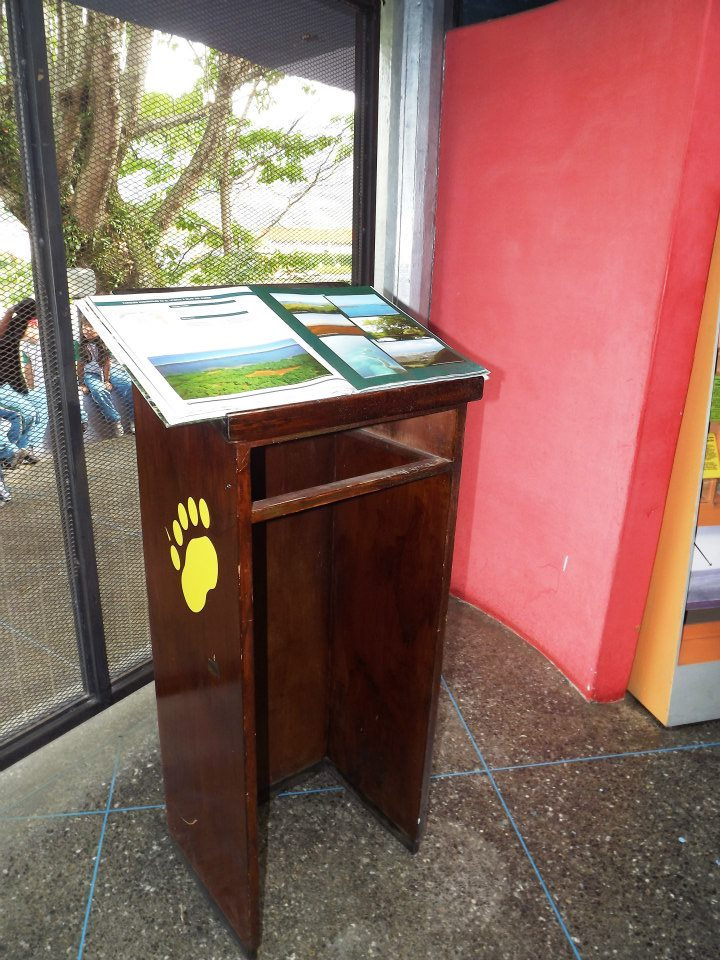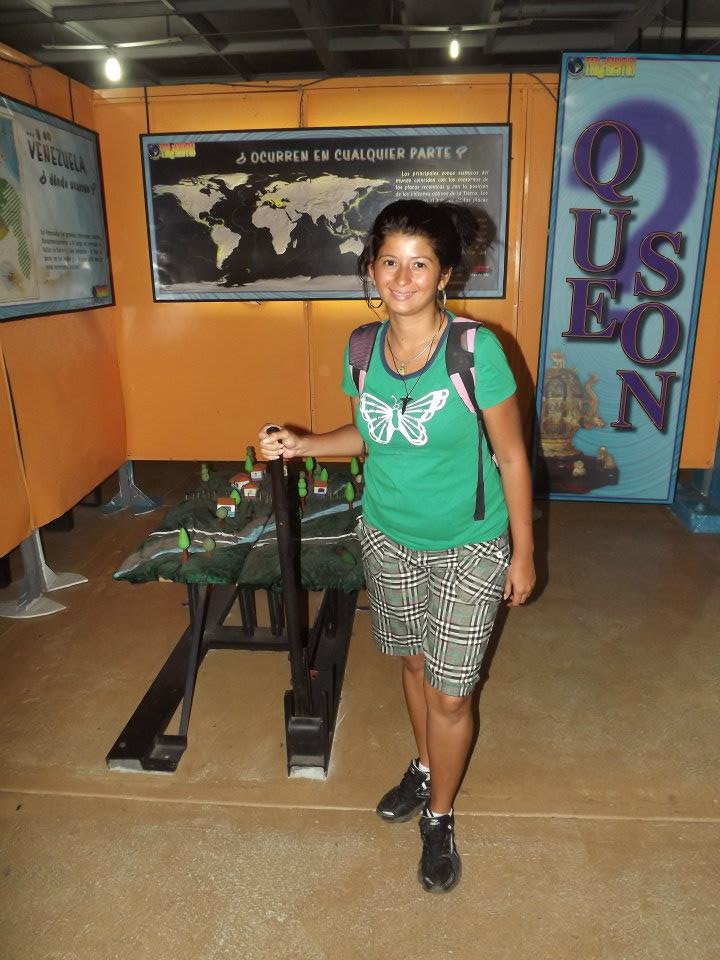 This model is very interesting because it can be scientifically proven the importance of trees in ecosystems, and it is that trees control the filtration of water on the earth, when man deforests places near towns or cities when it rains the filtering disappears and the famous floods happen!📛🌊🌊
Esta maqueta es muy interesante porque se puede probar cientificamente la importancia que tienen los arboles en los ecosistemas, y es que los arboles controlan la filtracion de agua en la tierra, cuando el hombre deforesta lugares proximos a pueblos o ciudades cuando llueve el filtrado desaparece y sucede las famosas inundaciones!🌳🌴🌲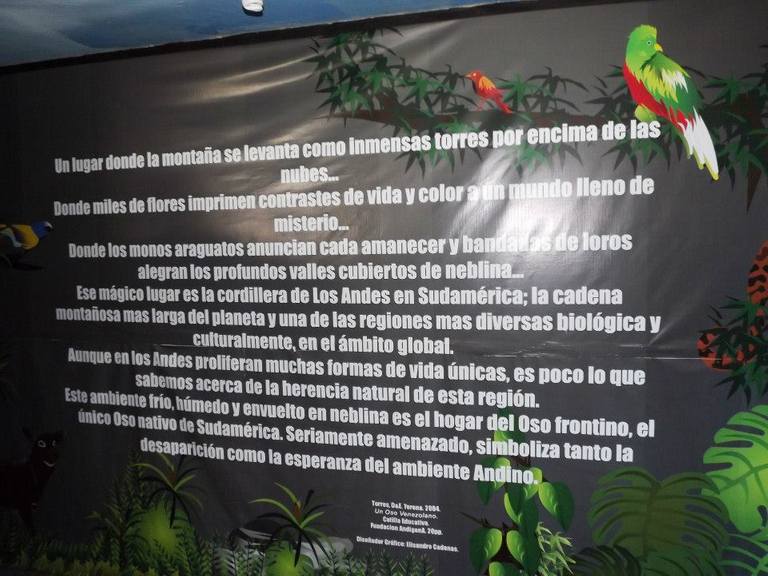 THE FUTURE IS HERE🕵️‍♀️🤖🤖👨‍🏫🤔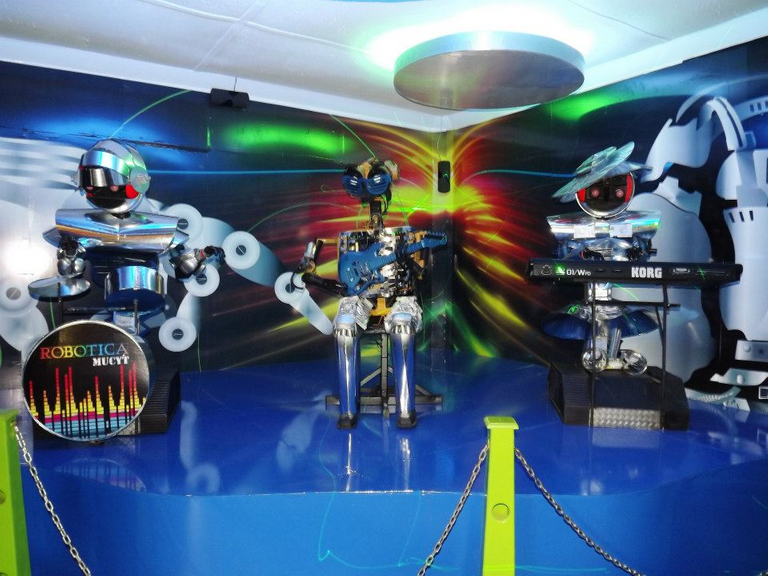 Science projects that in the not too distant future, man will gradually be replaced by machines, the influence of AI is increasingly palpable! like for example one day we will only go to a concert to see machines playing and singing for us!😎😎
La ciencia proyecta que un futuro no muy lejanos el hombre poco a poco sera reemplazado por las maquinas, la influencia de la IA es cada vez mas palpable! como por ejemplo un dia solo iremos a un concierto a ver maquinas tocando y cantando para nosotros!😮😮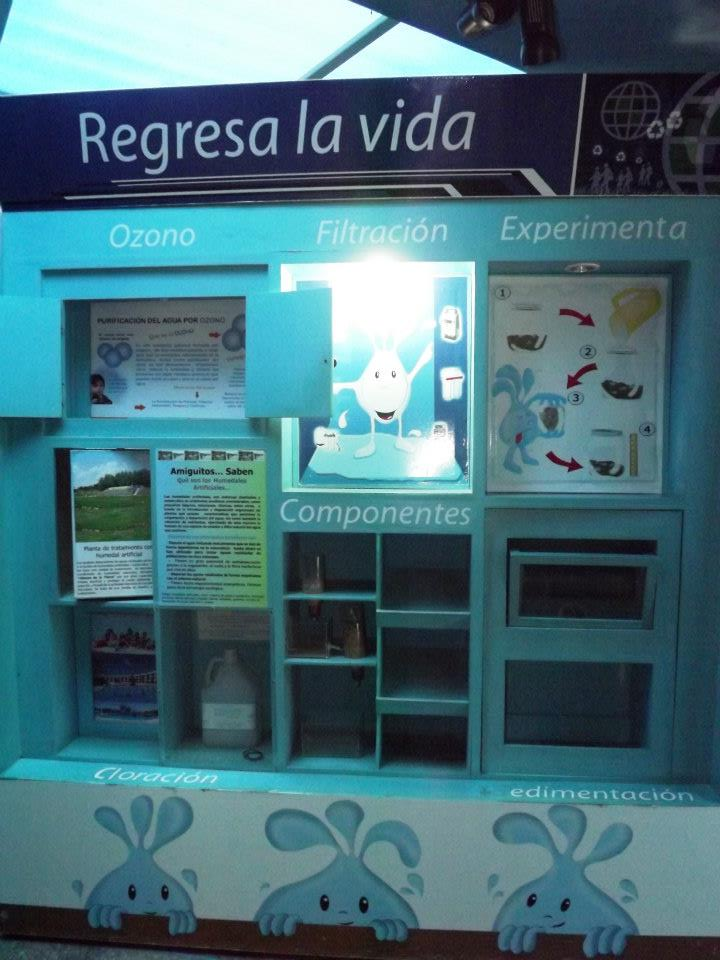 I am totally in favor of the teaching of recyclables, interactivity in museums shows us more real examples of climate change and how pollution wreaks havoc on the planet! In the technological museum, they teach how to recycle from a young age!😍💚💚
Estoy totalmente a favor de la enseñanza del reciclable, la interactividad en los museos nos muestran ejemplos mas reales sobre el cambio climatico y como la contacion causa estragos en el planeta! en el museo tecnologico se enseña desde pequeño a reciclar!✅🌐💠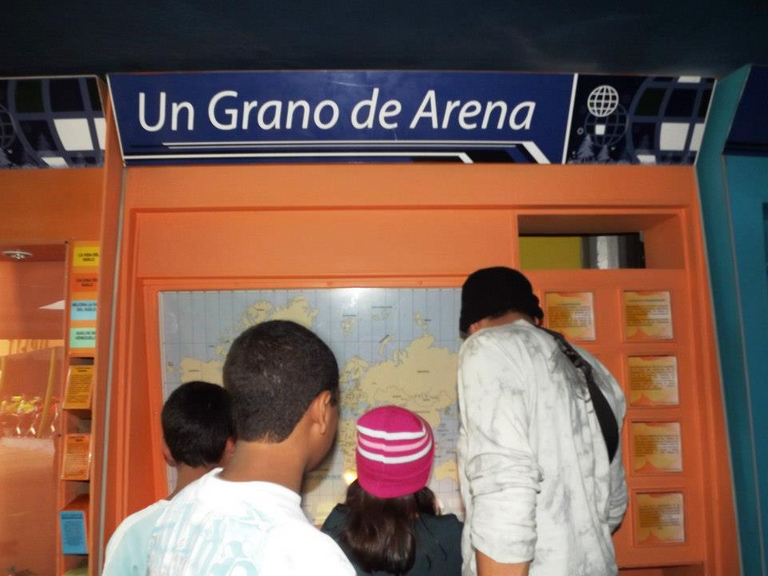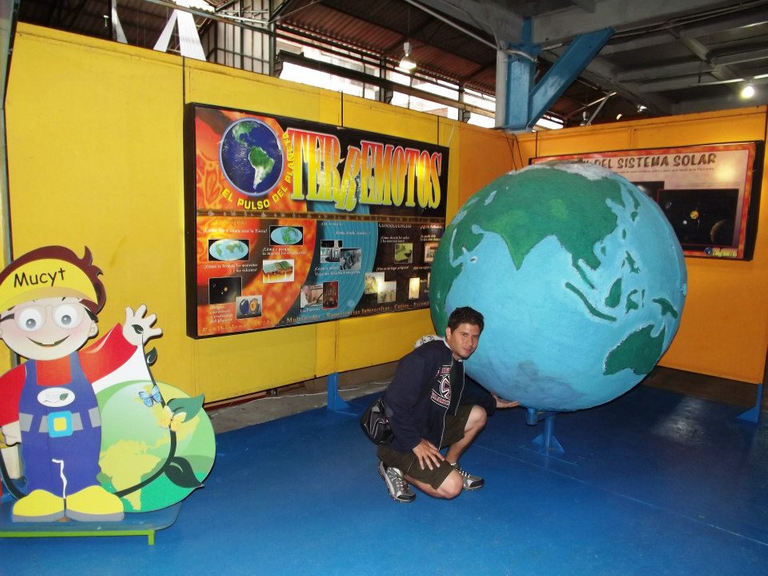 There is only one planet, currently man does not have a palpable record or enough technology to colonize space! so our existence clock is ticking !! How long will the planet receive us as a guest? it will depend on you ...❣💔
Solo existe un planeta, actualmente el hombre no tiene registro palpable ni la tecnologia suficiente para colonizar el espacio! por lo que nuestro reloj existencia esta corriendo!! cuanto tiempo el planeta nos recibira como invitado? dependera de ti...🌏🌎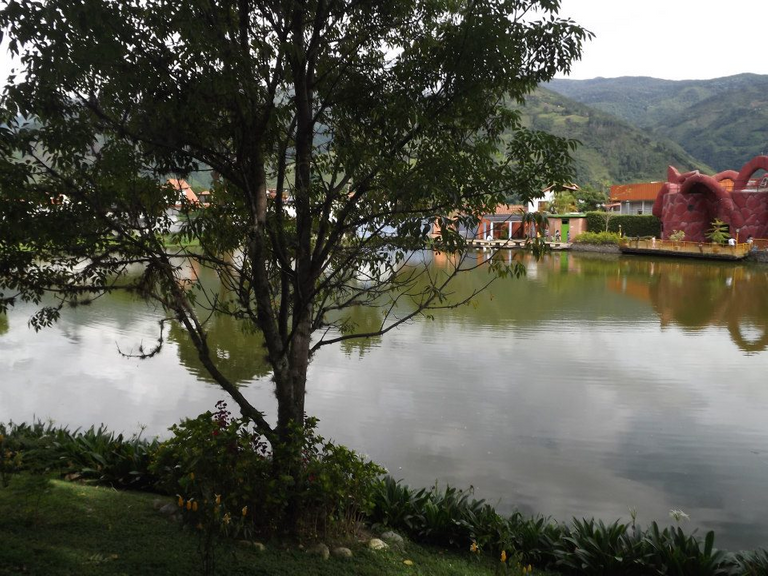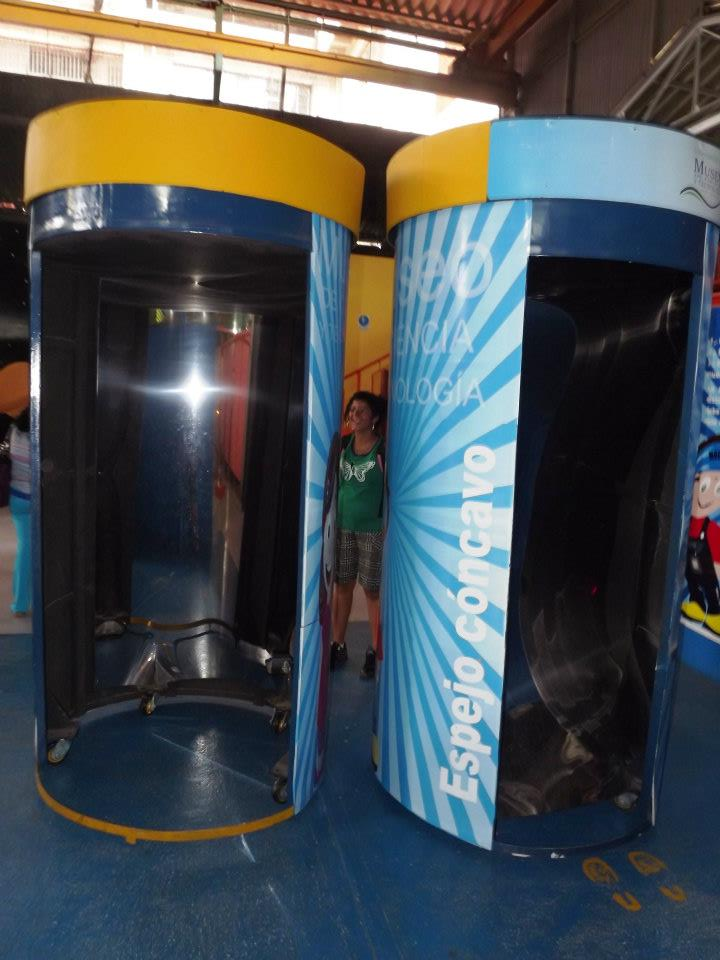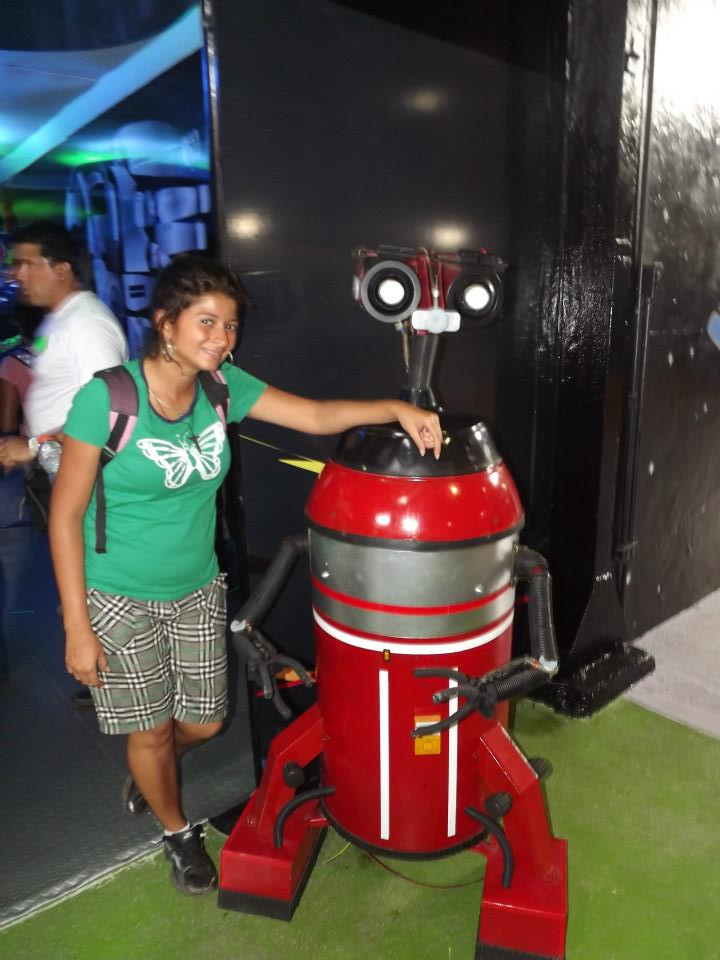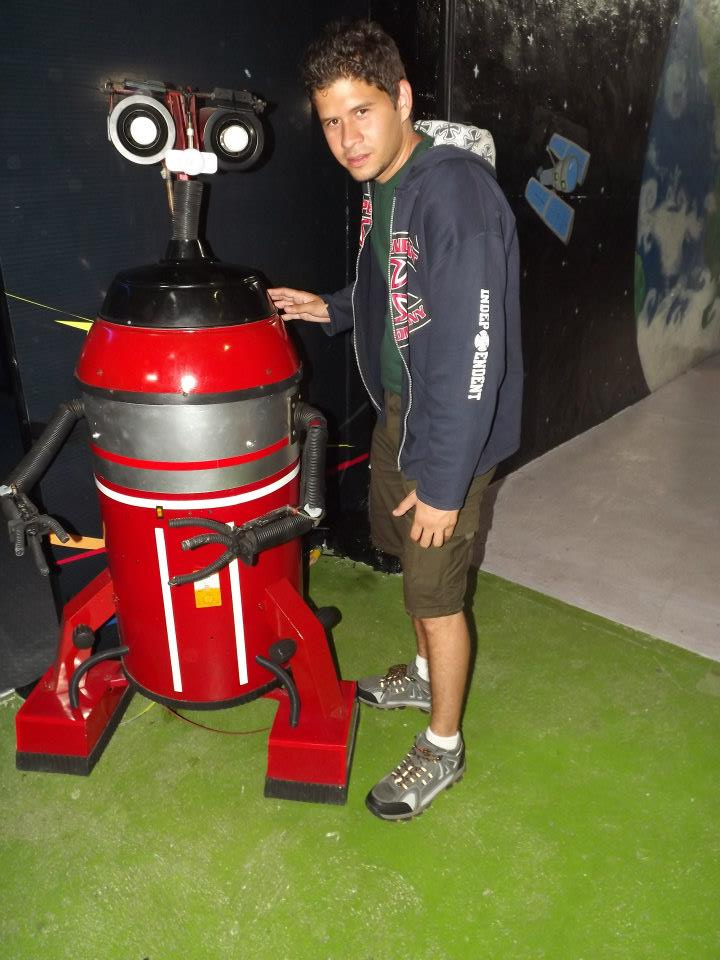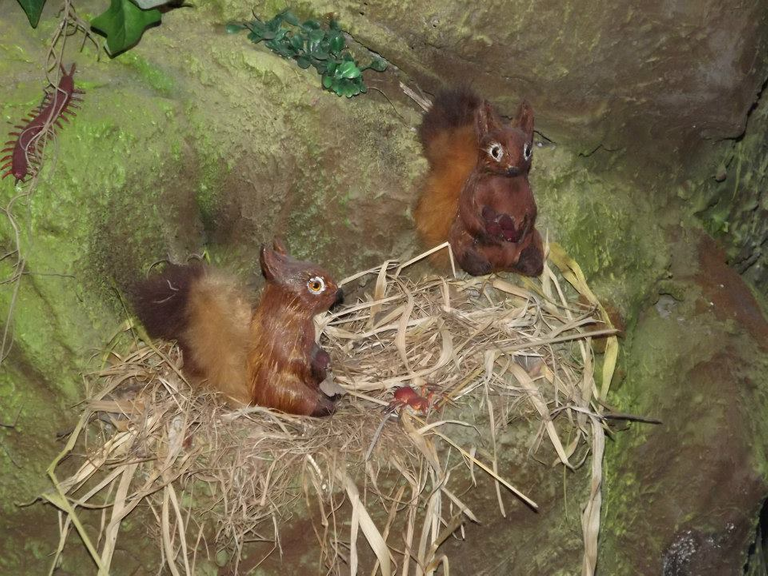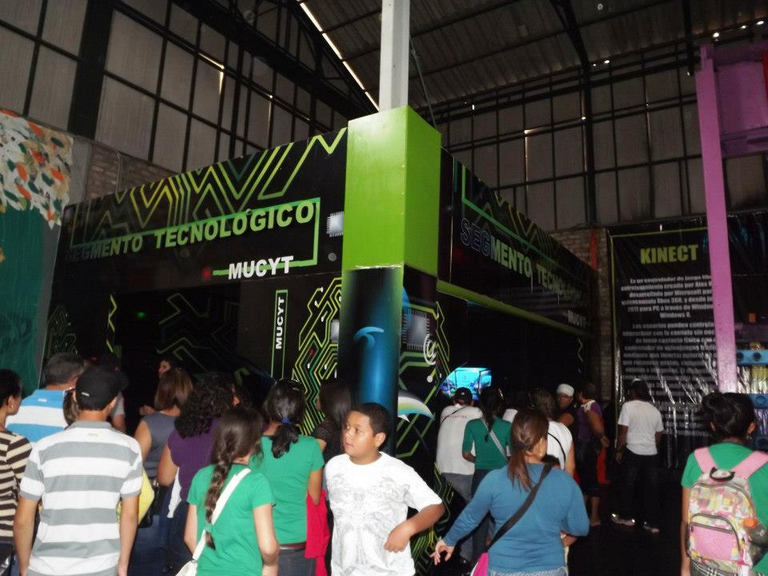 The state is always fearful when it comes to investing in technology, but in the long term, technology museums become more and more popular which generates great profits as tourists always want to experience new things!😶😶
El estado siempre es temeroso cuando se trata de inversion en tecnologia, pero a largo plazo los museos tecnologicos se vuelven cada vez mas popular lo que genera grandes ganancias pues siempre los turistas quieren experimentar cosas nuevas!🤑🤑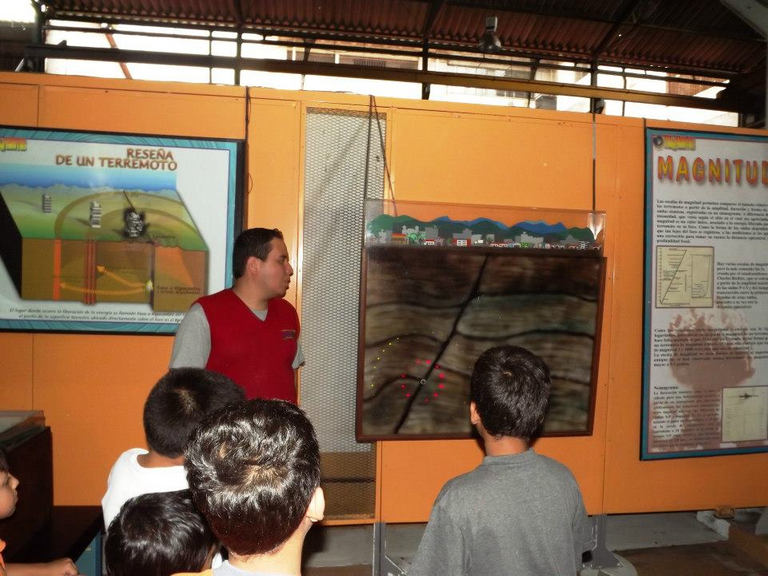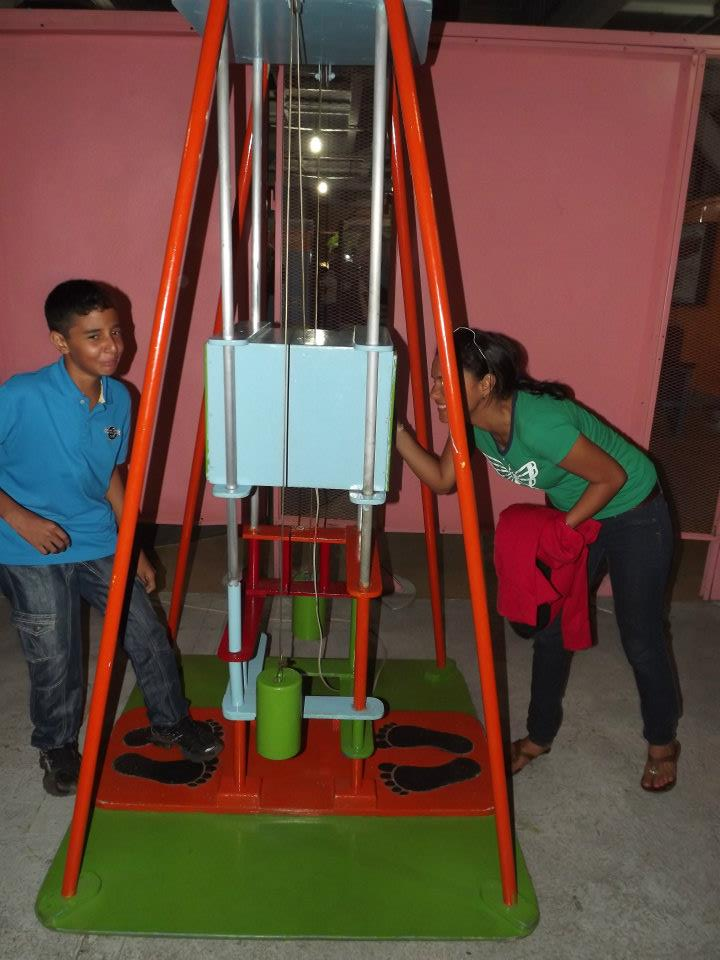 I would like to invite you to follow the @discovery-it community, supporting us together also means growing!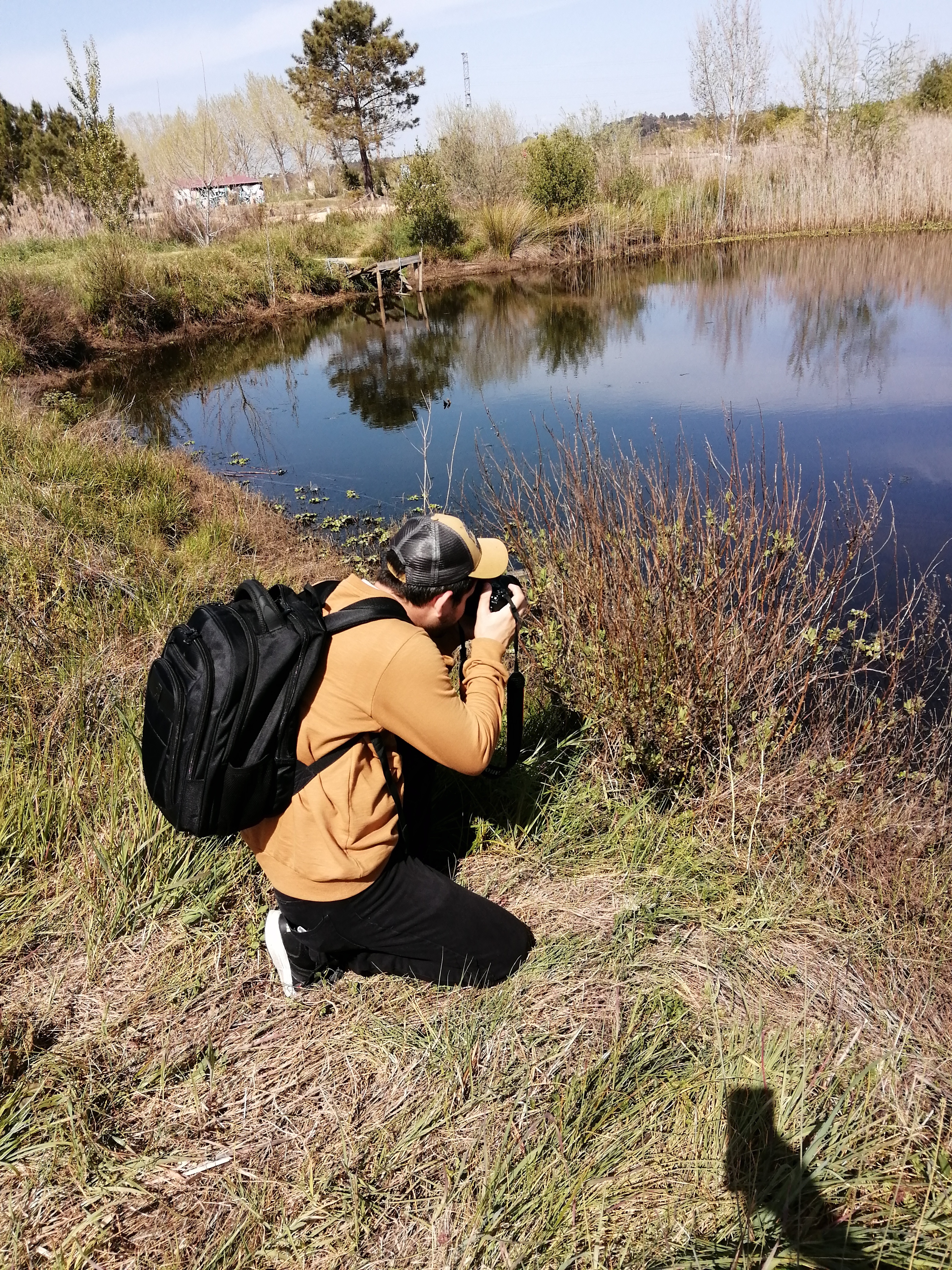 Source: The information and photography shown in this post is personal and is the summary of what was learned in a technological museum!👮‍♂️🕵️‍♀️👮‍♀️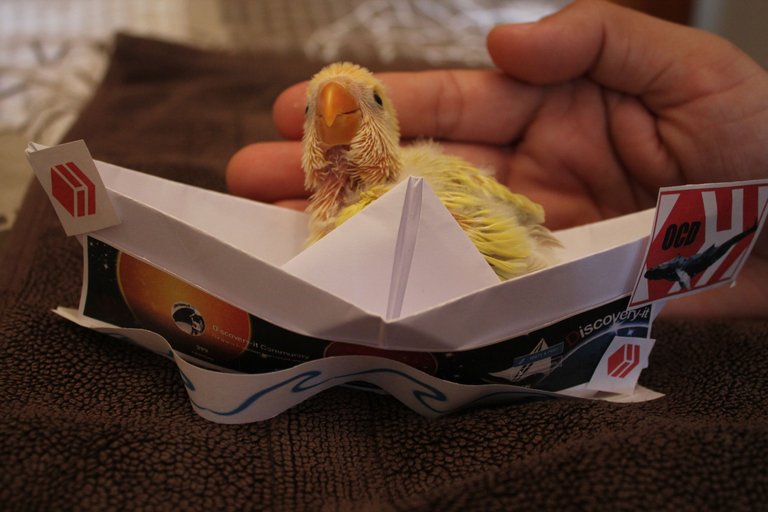 THANKS🎈🎋🎄🎍
OBRIGADO🧡💥💞