Very few are unaware of this animal preservation technique, but although it seems very horrifying and unpleasant for many people, over time it has helped many scientists and I must include myself learning more about nature, although they do not believe it, the famous taxidermy can be considered an art, a trade! It does not meet the requirements to be a "science" since I do not study a particular subject, but I think I would be the first to create a post on hive about this bizarre art so mysterious and about which we read little! so make yourself comfortable to learn something interesting today!👨‍🏫👨‍🎓🕵️‍♂️
Muy pocos desconocen esta tecnica de preservacion de animales, pero aunque parezca muy horripilante y desagradable para muchas personas con el tiempo ha ayudado a muchos cientificos y debo incluirme aprender mas sobre la naturaleza, unque no lo crean la famosa taxidermia puede ser condiserado un arte, un oficio! no reune los requisitos para ser una "ciencia" ya que no estudio un tema particularmente, pero creo que seria el primero en crear un post en hive sobre este arte bizarro tan misterioso y del que poco leemos! asi que ponte comodo para aprender hoy algo interesante!🐗🐷🦝🐱🐯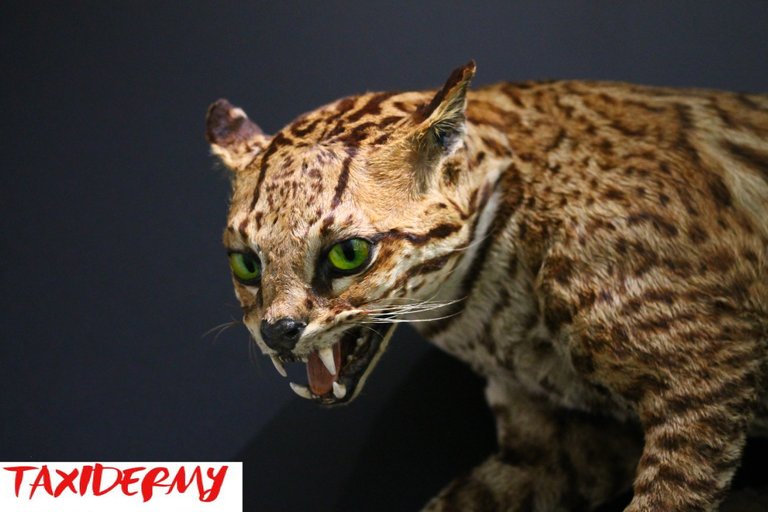 HISTORY🧠👨‍🔬/HISTORIA🎨🦆🎭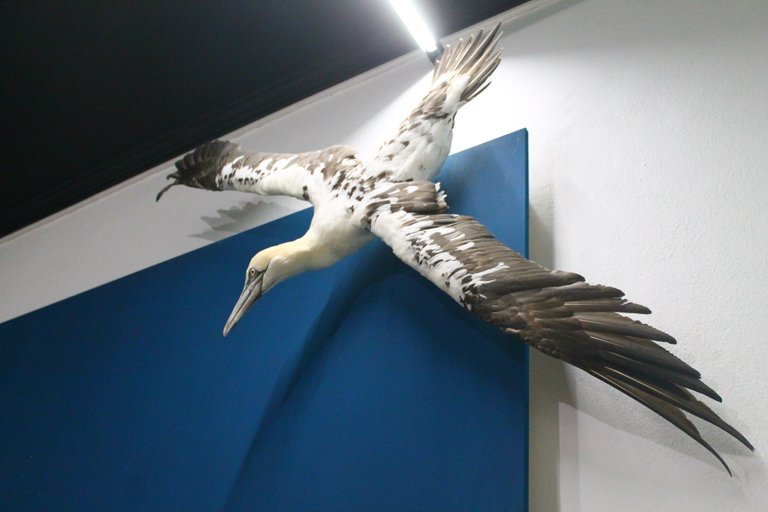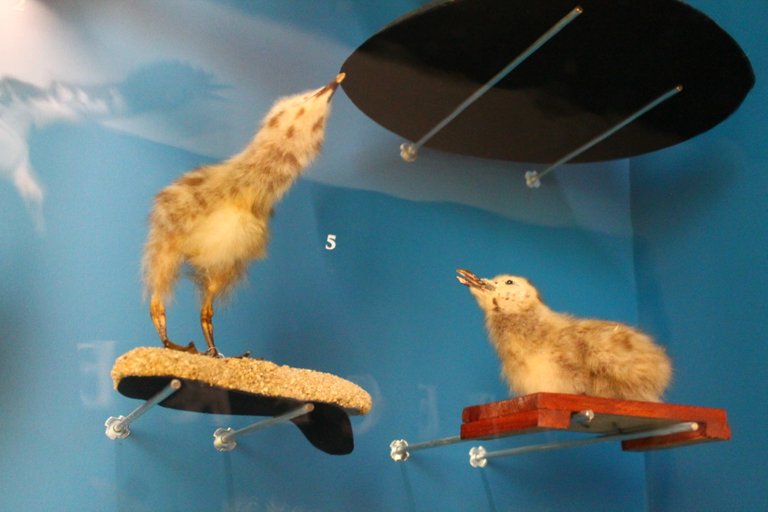 Firstly, if we try to decipher the meaning of the word "taxidermy" it obviously comes from the Greek TAXI which has a meaning "to fix" and "dermy" it is very easy because the ending of the word is associated with the skin, if we join both it would mean to fix a skin, if we read many scientific articles mention the taxidermy technique as a complete work of art that is not very new, it is many years old, more than 7 thousand years ago some civilizations in Chile practiced dissecting corpses for their conservation, later it was the great civilization Egyptian who adopted the technique of mummifying both people and animals in the tombs of the Egyptians many dissected animals have been discovered hundreds of years! the first historical record where taxidermy is formally cited is in the sixteenth and seventeenth century was a book dedicated to "preserve" applying taxidermy techniques!🧠💥
Primeramente si tratamos de descifrar el significado de la palabra "taxidermia" obviamente viene del griego TAXI que tiene un significado "arreglar" y "dermy" es muy facil porque la terminacion de la palabra esta asociada a la piel, si unimos ambas significaria arreglar una piel, si leemos muchos articulos cientificos mencionan a la tecnica de taxidermia como una completa obra de arte que no es muy nueva, tiene muchos años, hace mas de 7mil años algunas civilizaciones en Chile practicaban disecar cadaveres para su conservacion, posteriormente fue la gran civilizacion egipta que adopto la tecnica de momificar tanto personas como animales en las tumbas de los egipcios se han descubierto muchos animales disecados con cientos de años! el primer registro historico donde se cita formalmente la taxidermia es en el siglo XVI y XVII fue un libro dedicado a "preservar" aplicando tecnicas de taxidermia!📖📕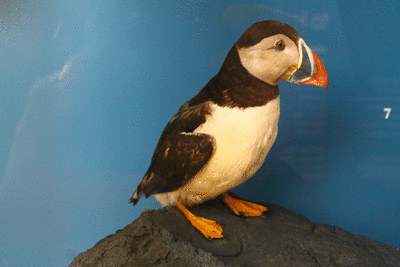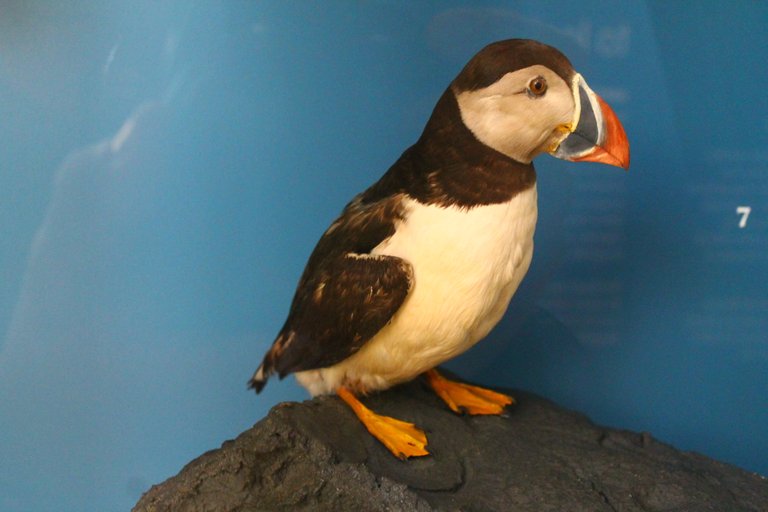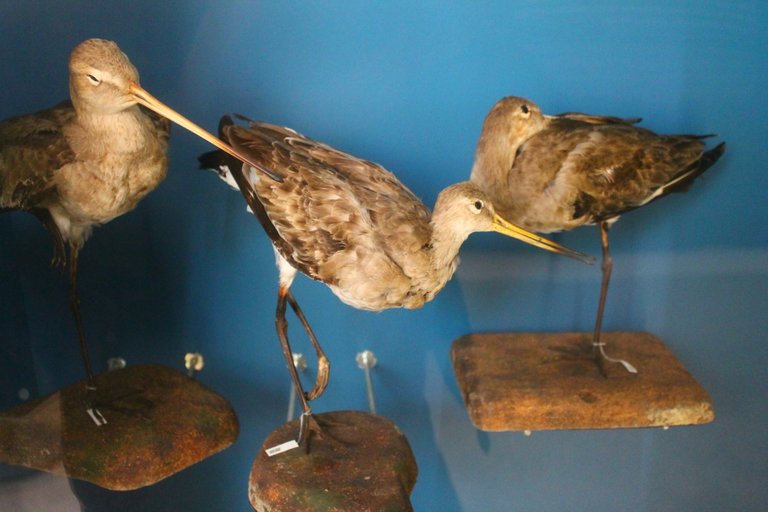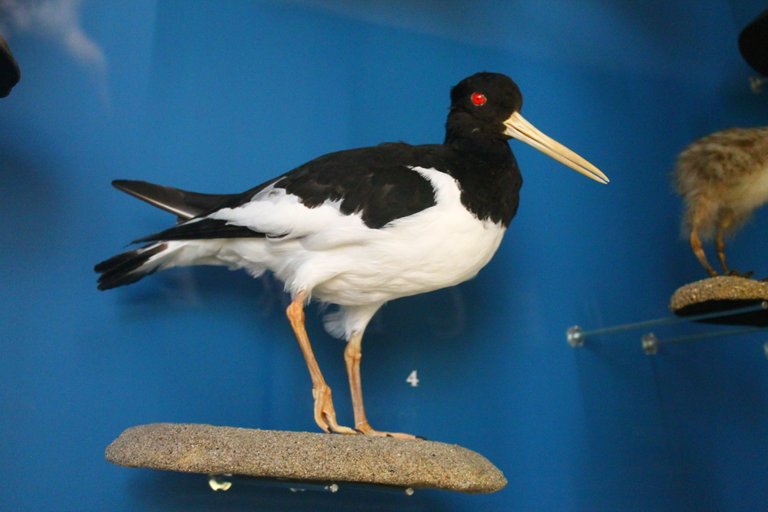 later after the seventeenth century exactly in 1817 a character named Juan Mieg was the first to publish in a scientific magazine a guide to carry out taxidermy in the Spanish language, we are forgetting that in the time of the kings when they went to the countryside to hunt animals After killing them they carried their heads as a trophy but preparing an animal and placing it on the wall was something that required a certain technique since it works with the animal's skin, I think that taxidermy has won the hearts of many people because thanks to it we could appreciate in a museum animals that are probably extinct and we would never be able to see them!😁👨‍🎨👩‍🎓
posteriormente luego del siglo XVII exactamente en 1817 un personaje con nombre Juan Mieg fue el primero que publicar en una revista cientifica una guia para realizar taxidermia en la lengua española, nos estamos olvidando que en la epoca de los reyes cuando iban al campo a cazar animales luego de matarlos llevaban sus cabezas como trofeo pero preparar un animal y colocarlo en la pared era algo que requeria cierta tecnica ya que se trabaja con la piel del animal, creo que la taxidermia se ha ganado el corazon de muchas personas porque gracias a ella podriamos apreciar en un museo animales que probablemente esten extintos y no seriamos capaz de verlos nunca!🐱🦝😁📕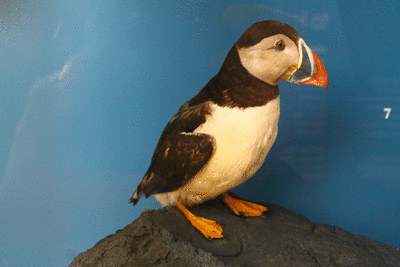 WHAT IS TAXIDERMY🧠👨‍🔬/QUE ES LA TAXIDERMIA🎨🦆🎭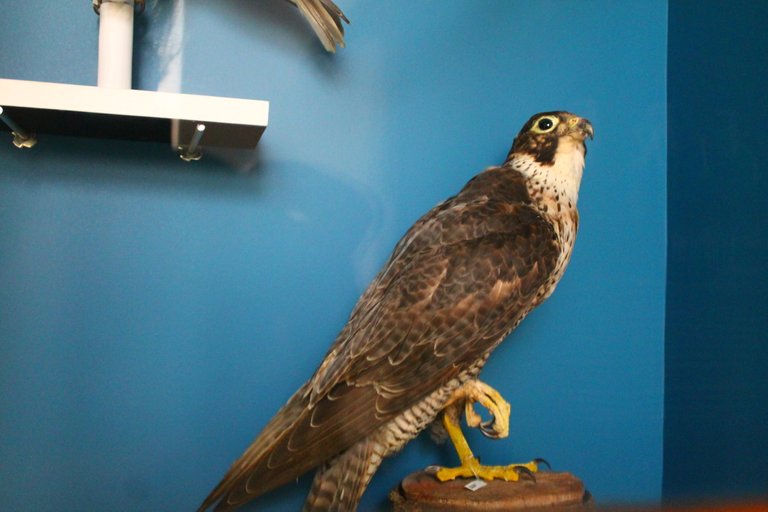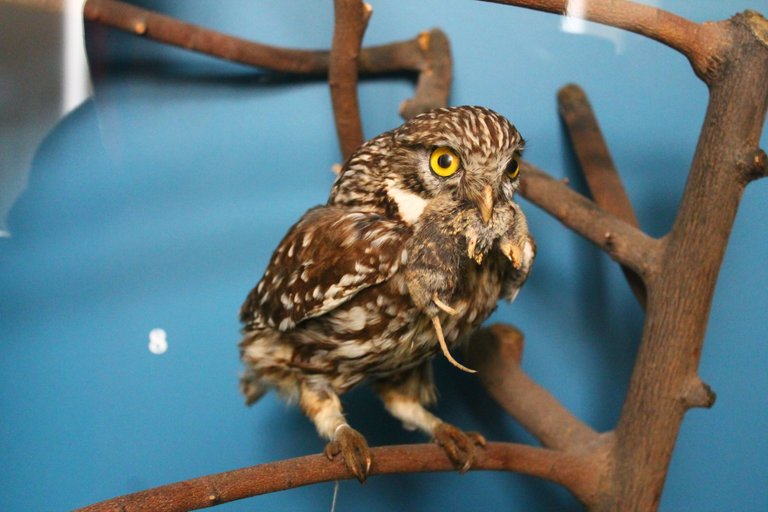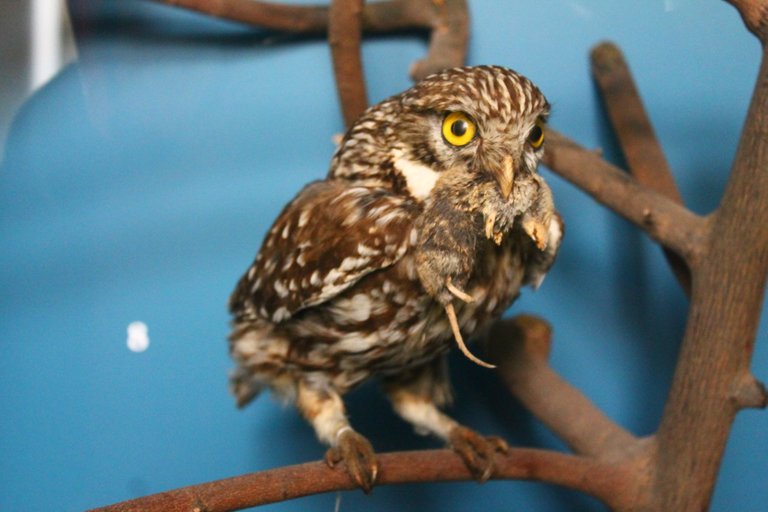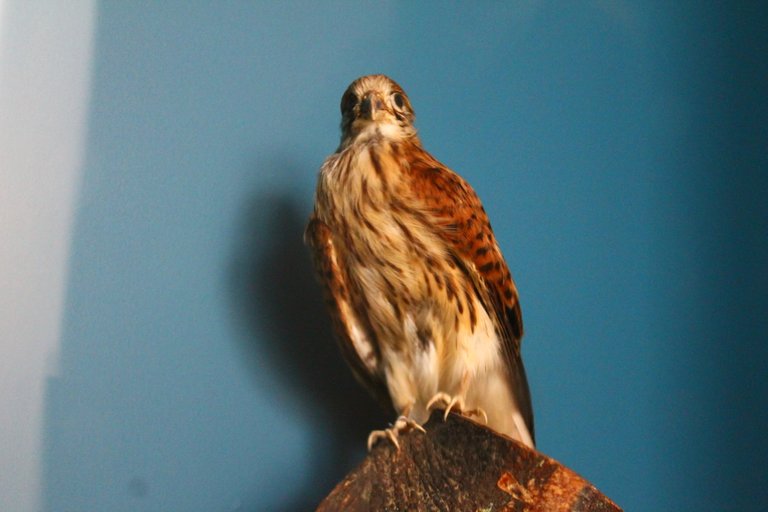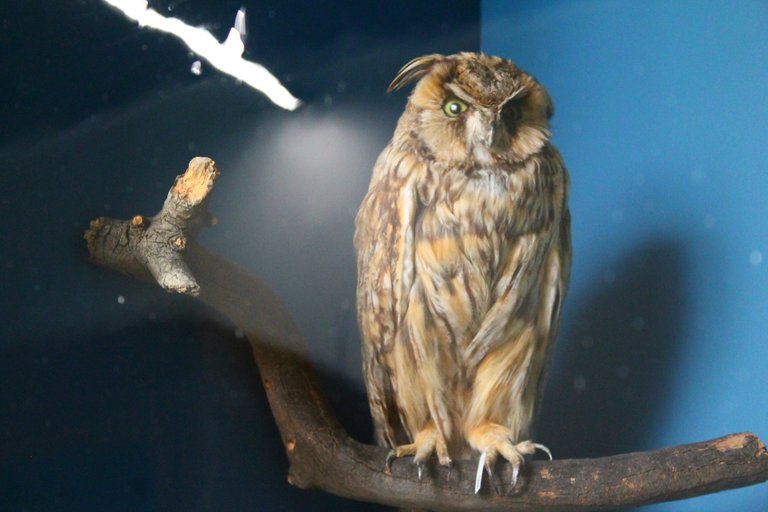 Let's go deeper into the formal concept, the most accepted definition is that taxidermy is the office of dissecting animals applying various techniques in order to preserve and preserve them to be exposed and learn about them! the taxidermy itself, when it began to be practiced, the first specimens to be prepared were mammals, then over time other civilizations began to penetrate beyond mammals and worked with birds, fish, amphibians and even reptiles. This profession seems a bit vague but in reality there is a field of work because a person who studies to be a taxidermist must carry out a series of studies and can work in museums! It is a technique that needs a lot of experience and some people consider it a high level art!🐯👨‍🔬🧠
Vamos adentrarnos mas en el concepto formal, la definicion mas aceptada es que la taxidermia es el oficio de disecar animales aplicando varias tecnicas con el fin de preservarlos y concervarlos para ser expuestos y aprender sobre ellos! la taxidermia en si cuando comienza a practicarse los primeros ejemplares en ser preparados eran los mamiferos, luego con el tiempo otras civilizaciones comenzaron a adentrarse mas alla de los mamiferos y trabajaban aves, peces, anfibios y hasta reptiles. Parece un poco vago este oficio pero en realidad hay campo de trabajo porque una persona que estudia para ser taxidermista debe realizar una serie de estudios y puede trabajar en museos! es una tecnica que necesita mucha experiencia y algunas personas la consideran un arte de alto nivel!👨‍🎓👩‍🎓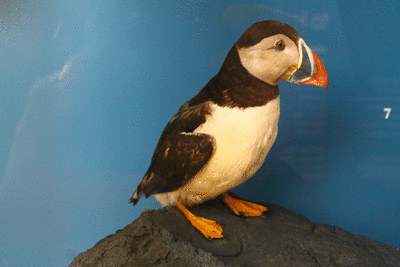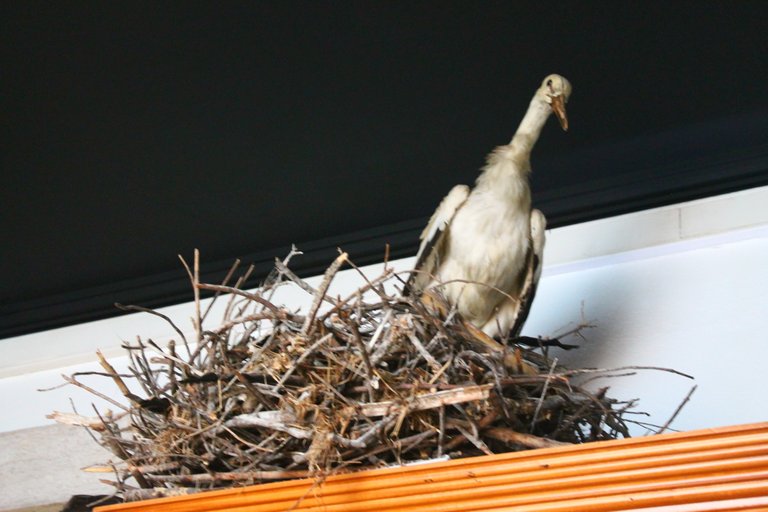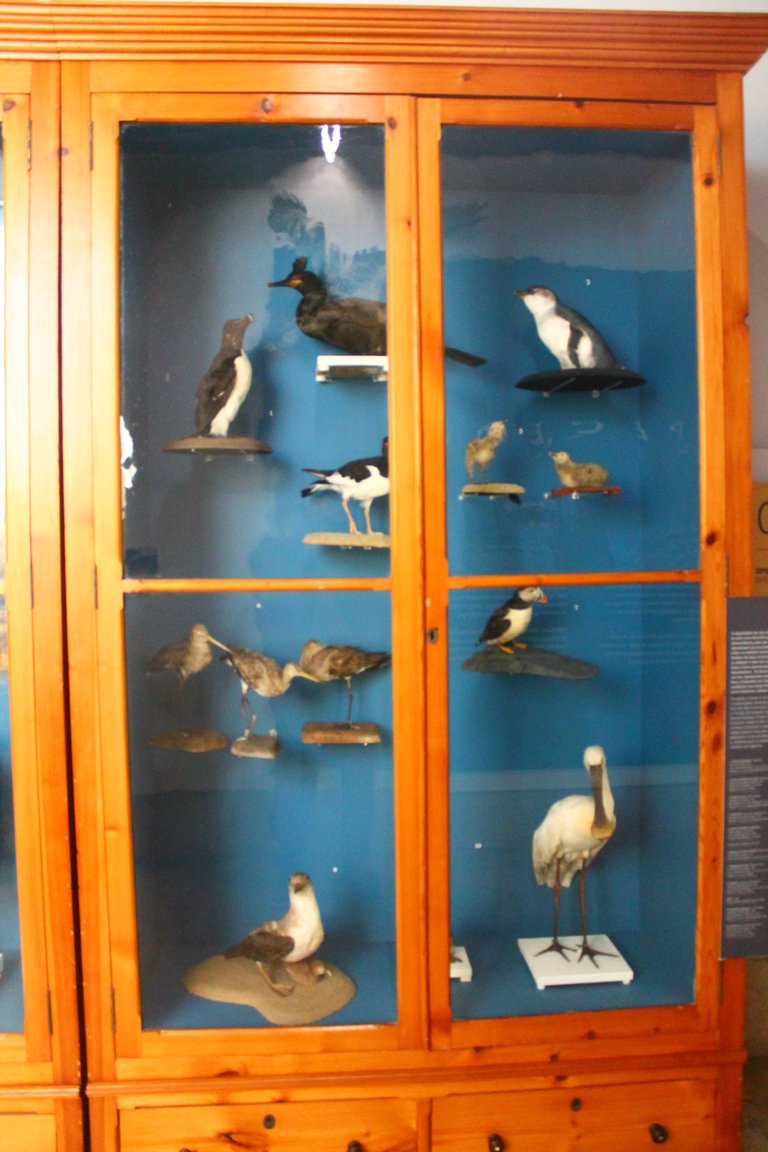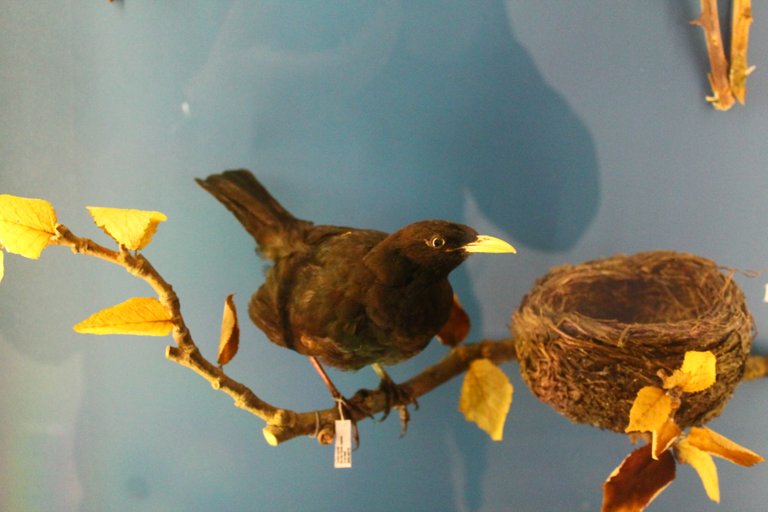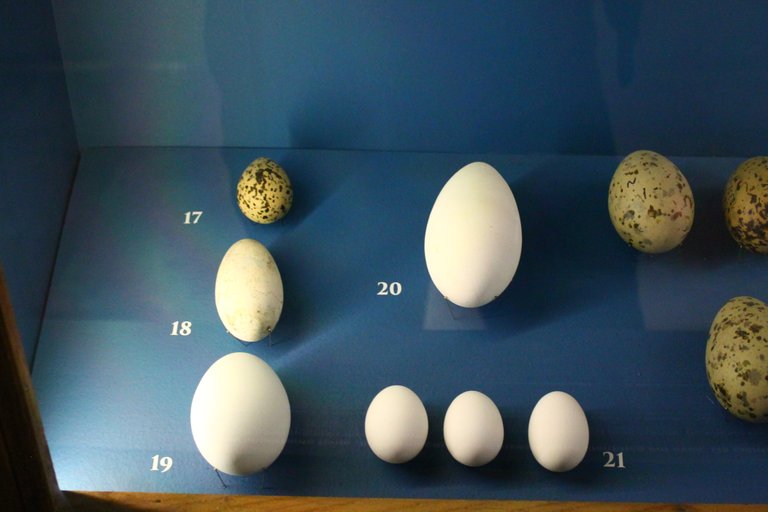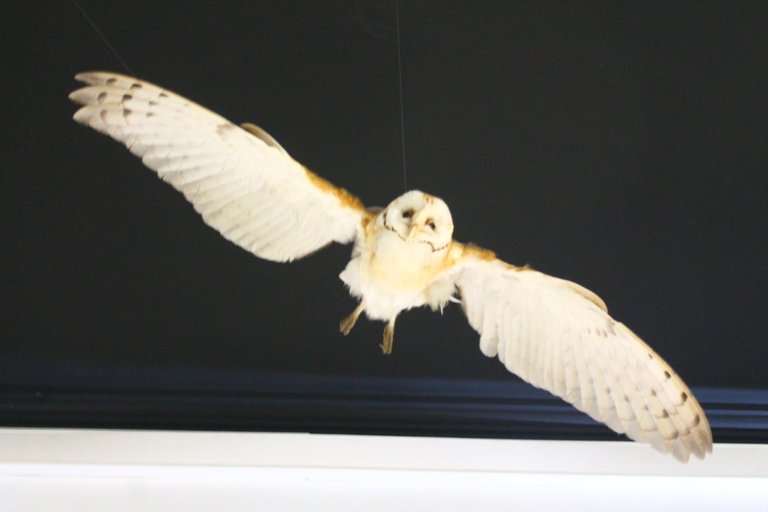 Many consider taxidermy as a hobby, currently many hunters, students and fishermen learn this trade to be able to preserve different types of animals in distant times, everything had to be done manually and the technology was very little to support taxidermy but today the experts of this They work with polyurethane, creating molds, making the work much easier and obtaining a more realistic and subtle finish! A taxidermist must begin his work by extracting the skin of the animal, some cuts are made on the skull of the animal that would later be screwed into the famous mold! Many believe that the mold helps in giving the job many different positions in addition to facilitating work with small animals that is much more difficult!👀🤔🦉
Muchos consideran la taxidermia como hobbie, actualmente muchos cazadores, estudiantes y pescadores aprenden este oficio para poder conservas diferentes tipos de animales en tiempos lejanos todo tenia que hacerse manualmente y la tecnologia era muy poca para soportar la taxidermia pero en la actualidad los expertos de este tema trabajan con el poliuretano creando moldes facilitando mucho el trabajo y obteniendo un acabado mas realista y sutil! un taxidermista debe comenzar su trabajo extrayendo la piel del animal se realizan unos cortes sobre el craneo del animal que posteriormente iria tornillado al famoso molde! muchos creen que el molde ayuda en otorgar al trabajo muchos posiciones diferentes ademas de facilitar trabajos con animales pequeño que es mucho mas dificil!🦿🦾🤺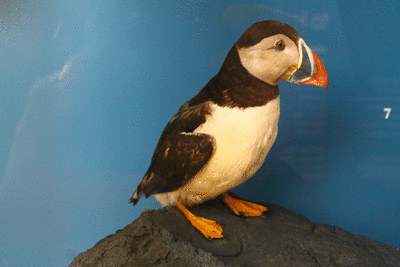 ARTISANAL TAXIDERMY🧠👨‍🔬/TAXIDERMIA ARTESANAL🎨🦆🎭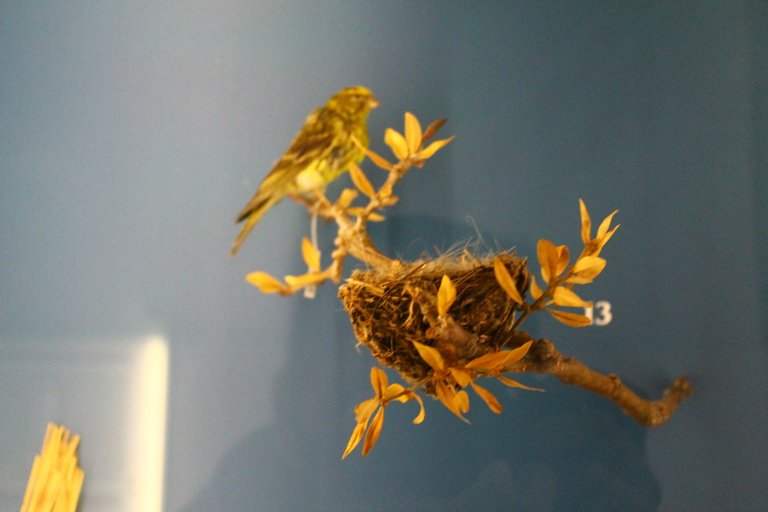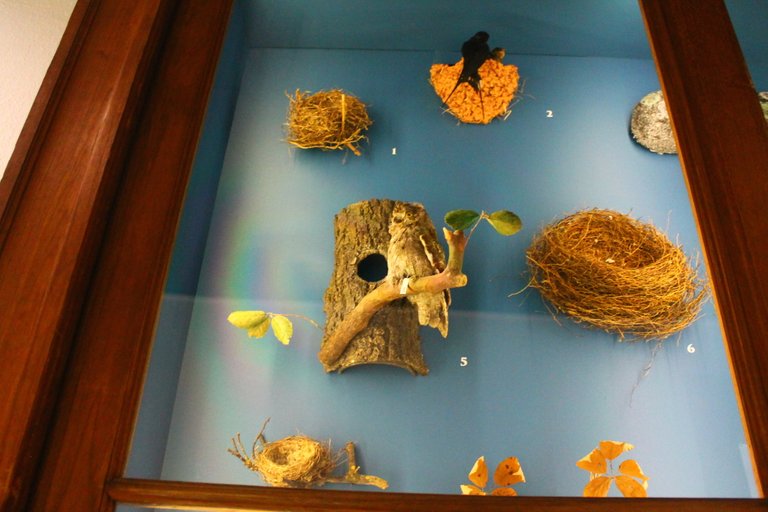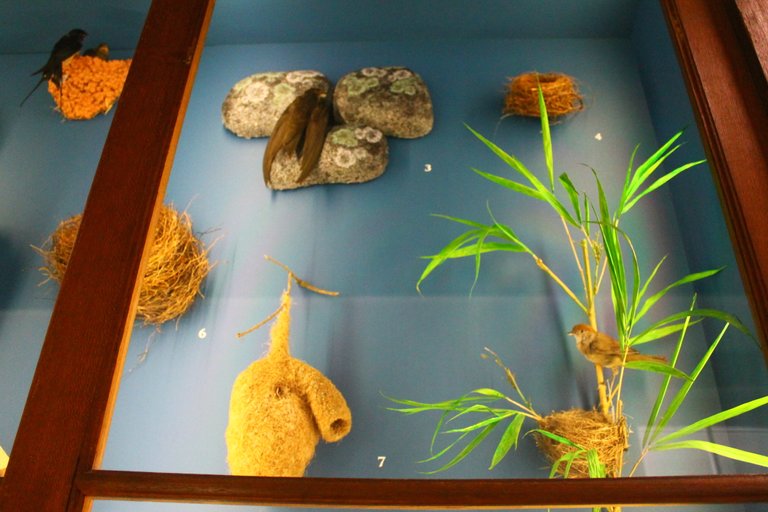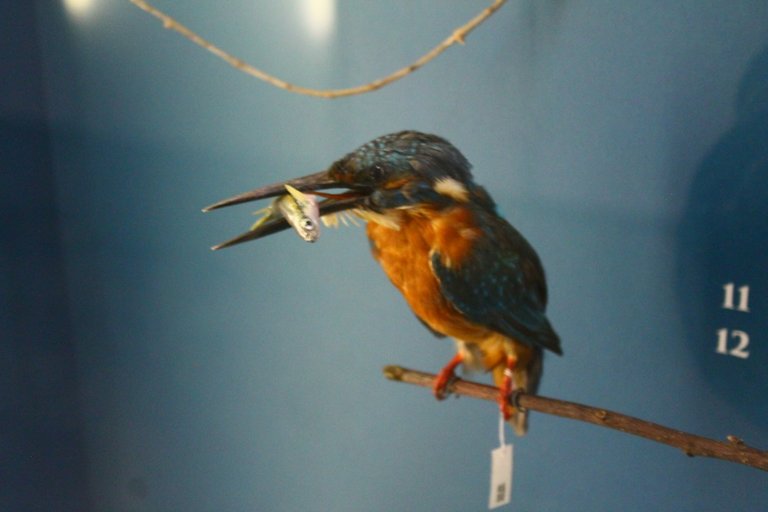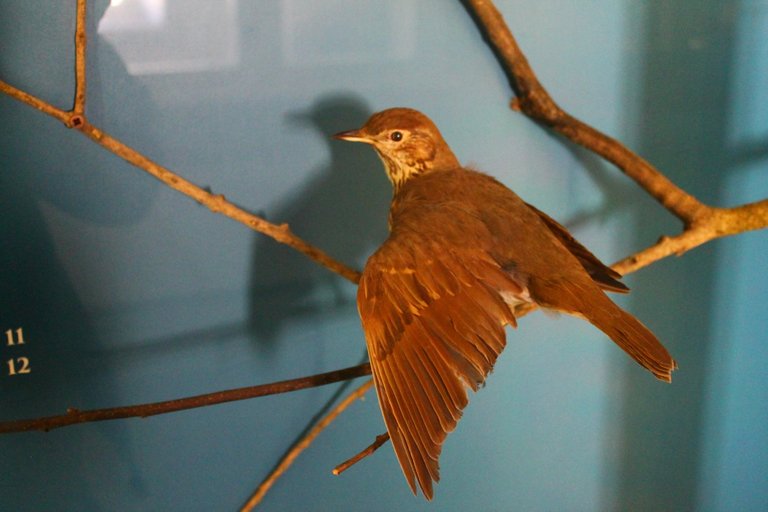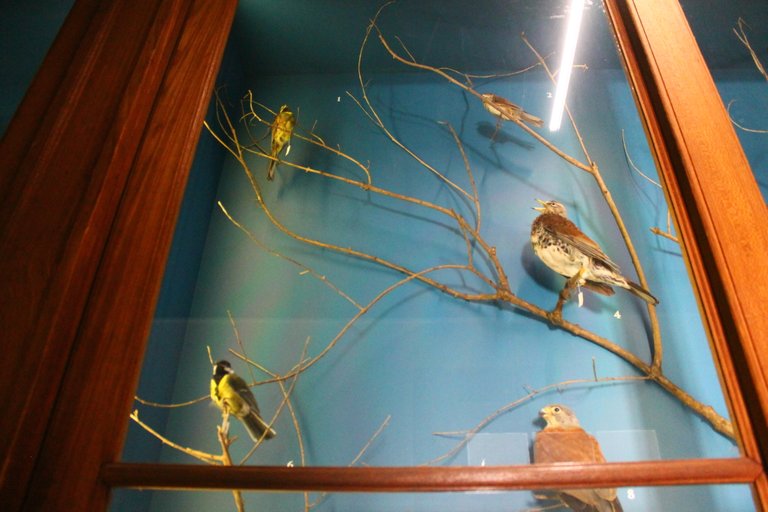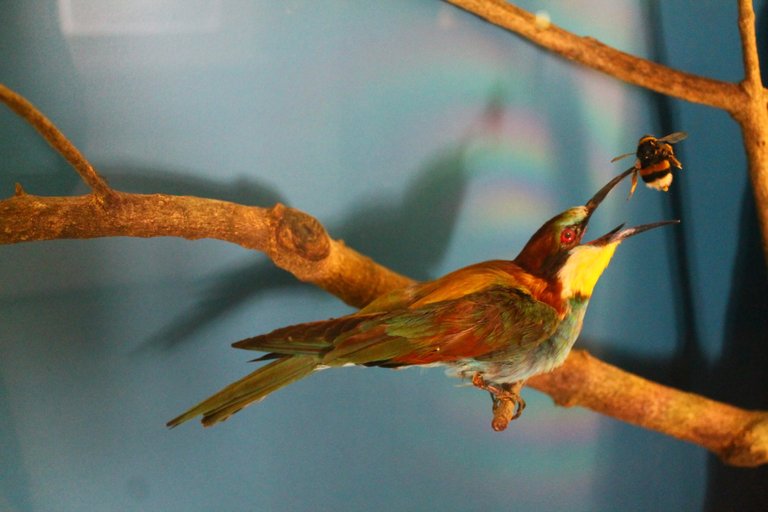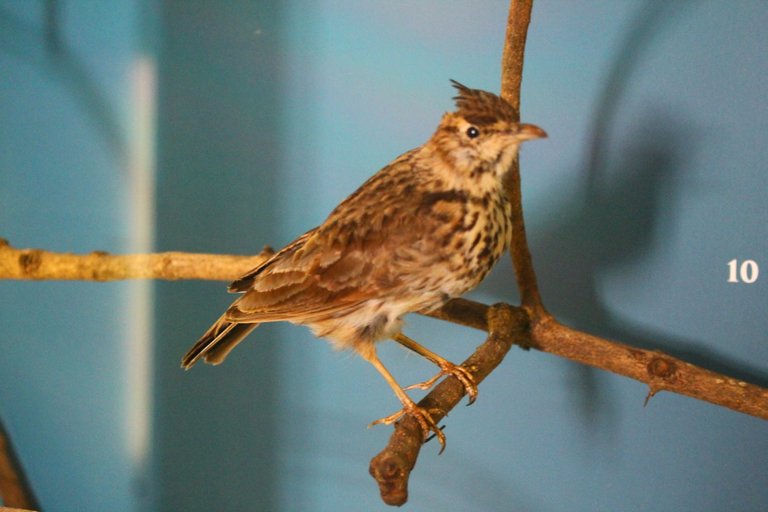 This technique is highly appreciated by taxidermists since the skull of the animal must be preserved intact, here no molds are used so the animal is worked in an original way, here other materials other than polyurethane are used despite being a technique with much more work and hours of dedication the animal is easier to mold with artisan taxidermy! The problem that taxidermy is something that still has many questions, because it is a total paradox like that a person who conserves animals, also has the right to kill them to conserve and study them? There is an interesting historical record, it was about a passenger pigeon that in 1914 he died and disappeared from a country due to illegal hunting, but before being extinct a person dissected it and this gave a historical value to taxidermy!🤔😮
Esta tecnica es muy apreciada por los taxidermistas ya que el craneo del animal debe ser conservado intacto, aqui no se emplean moldes por lo que el animal es trabajado de forma original, aqui se emplean otros materiales diferentes al poliuretano apesar de ser una tecnica con mucho mas trabajos y horas de dedicacion el animal es mas facil de moldear con la taxidermia artesanal! el problema que la taxidermia es una cosa que aun tiene muchas interrogantes, porque es una total paradoja como que una persona que conserva animales, tambien tiene el derecho de matarlos para conservarlos y estudiarlos?, hay un registro historico interesante se trato de una paloma migratoria que en el año 1914 murio y desaparecio de un pais por la caza ilegal, pero antes de ser extinta una persona la diseco y esto dio un valor historico a la taxidermia!😲😲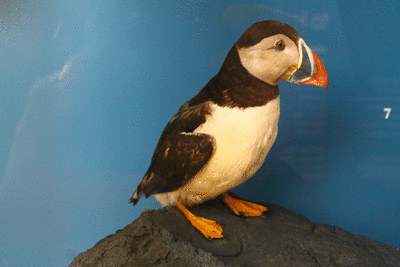 TAXIDERMY WITH MAMMALS🧠👨‍🔬/TAXIDERMIA CON MAMIFEROS🎨🦆🎭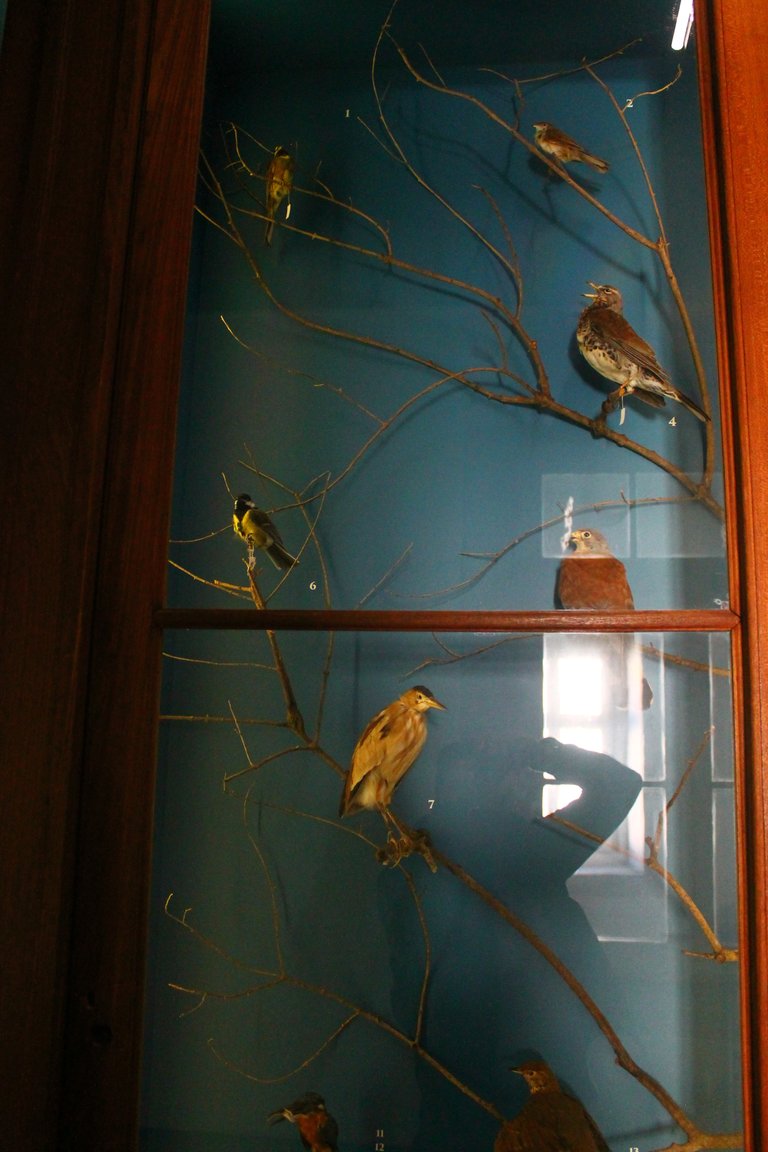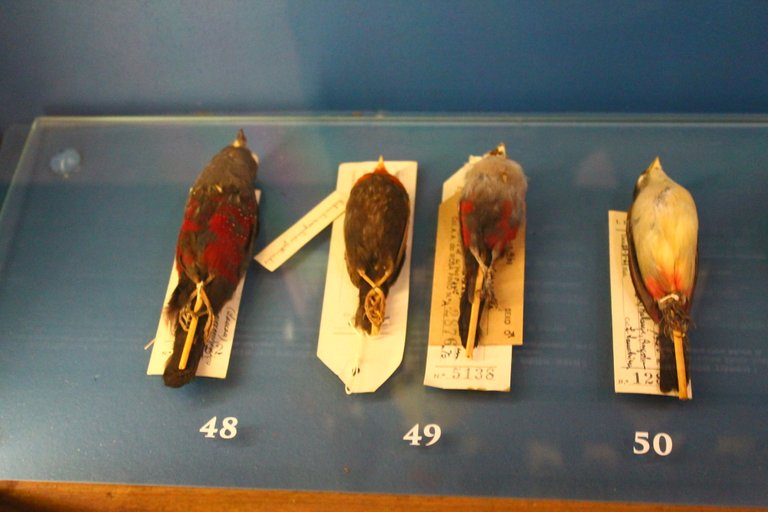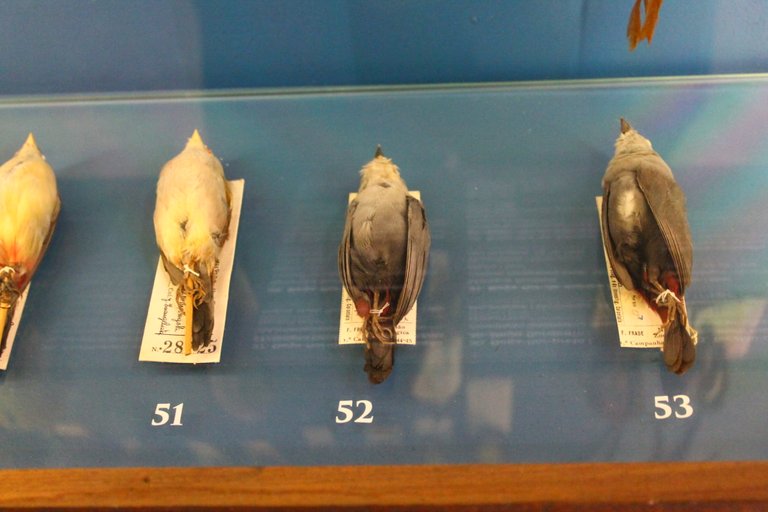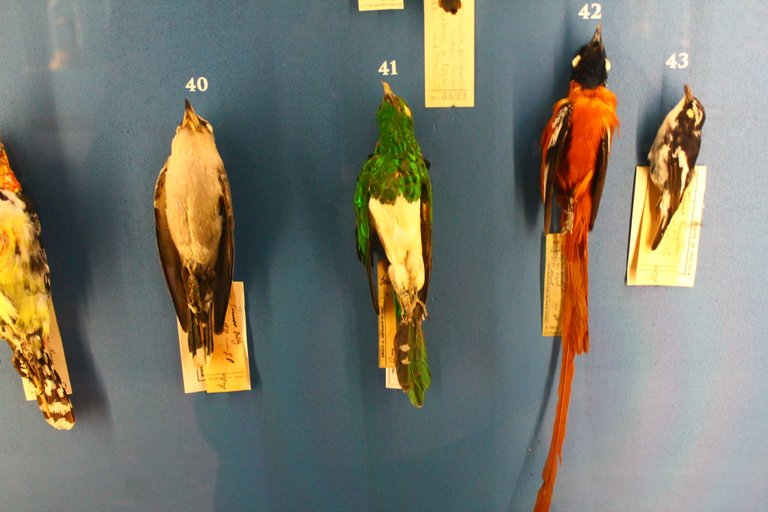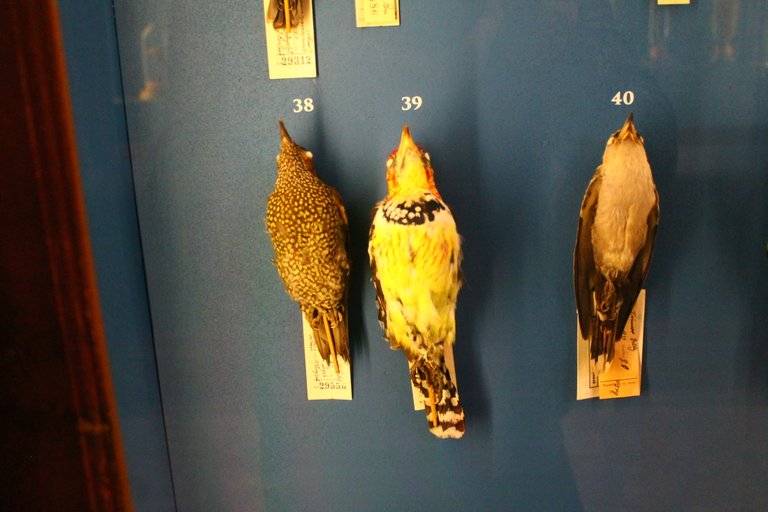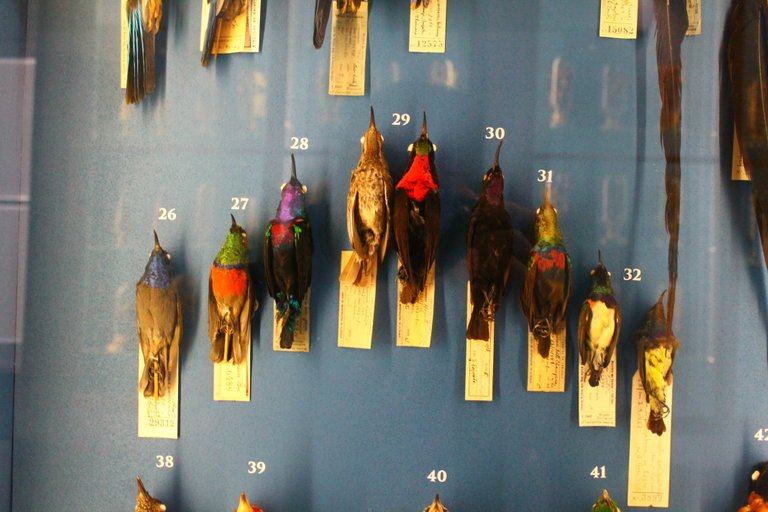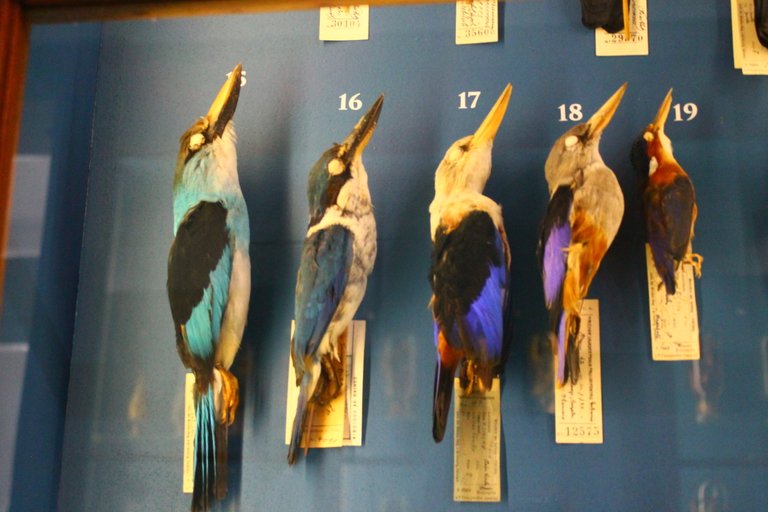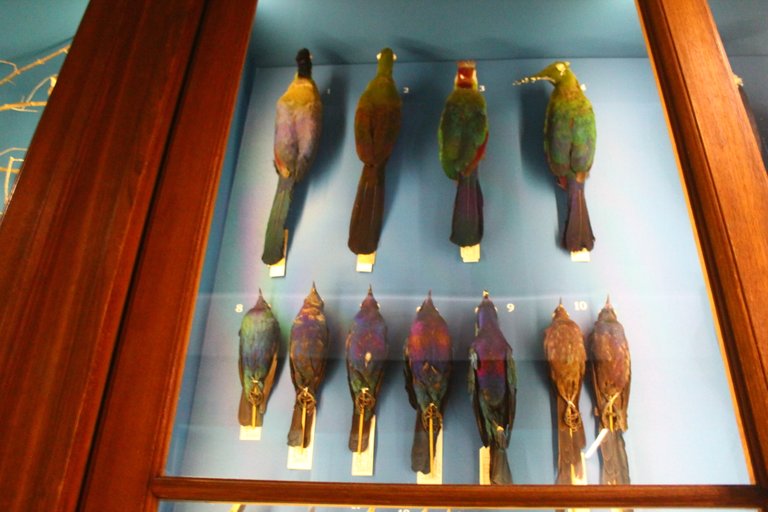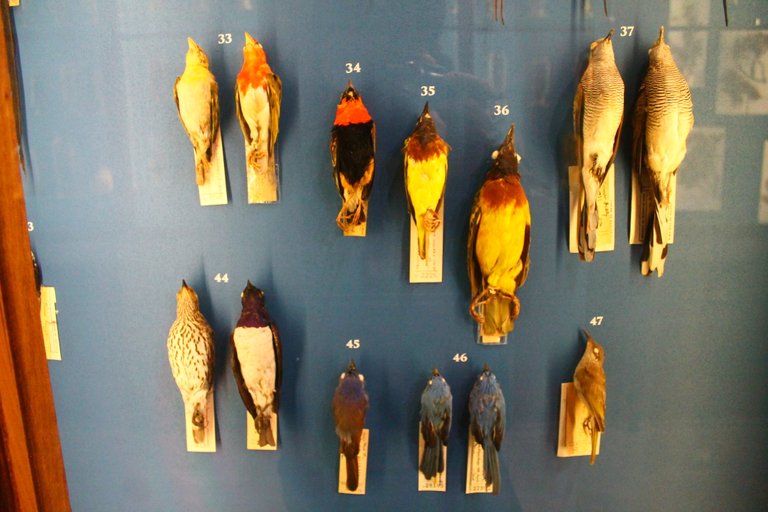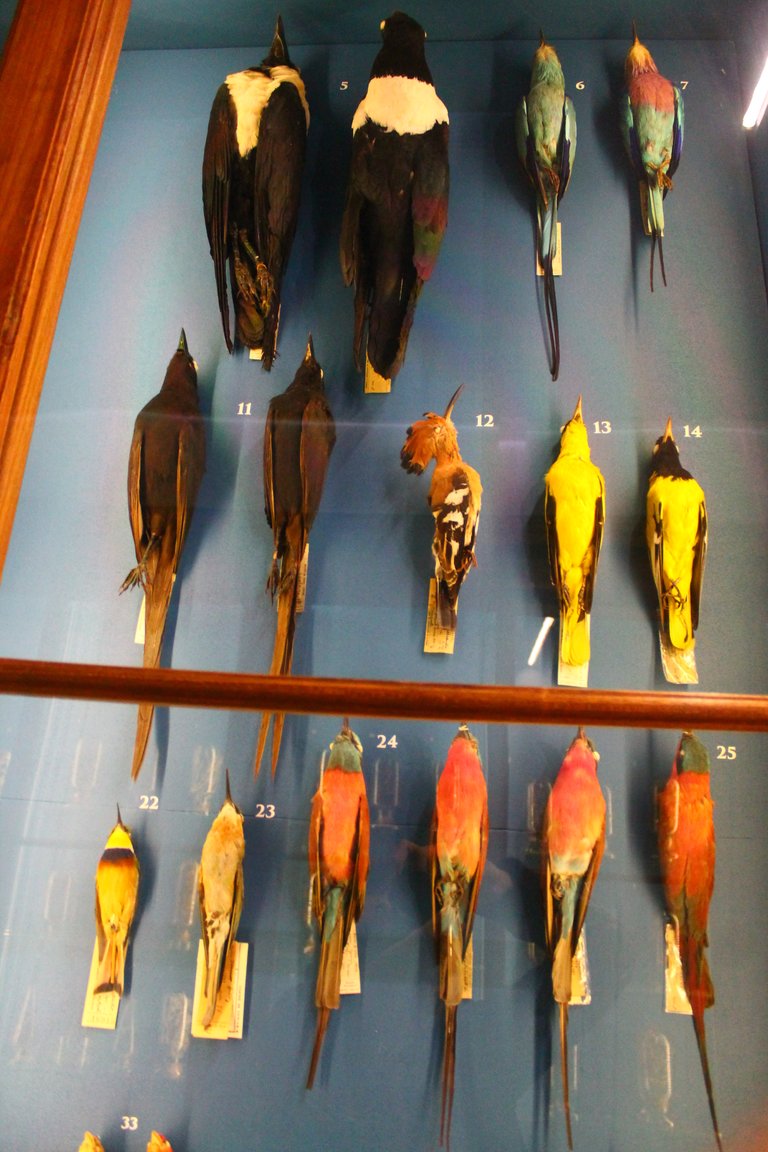 This technique consists of working with any type of mammal to which you want to dissect, it is important to proceed to carry out the taxidermy of the newly fleshed animal to avoid the decomposition process, first the expert begins by removing the skin of the animal and then the skin must be cooked to the famous molds, previously the body or any space was filled with "straw", a taxidermist uses salt to dehydrate the skin, at this point they want to remove microorganisms and also water so as not to decompose them, then a process is carried out where the skin it is hydrated again to acquire its "initial" property. This process ends when the skin goes through a "tanning" process.😎😎
Esta tecnica consiste en trabajar con cualquier tipo de mamiferos al cual se desea disecar, es importante proceder a realizar la taxidermia al animal recien facellido para evitar el proceso de descomposicion, primero el experto comienza retirando la piel del animal para luego se debe cozer la piel a los famosos moldes, anteriormente se rellenaba el cuerpo o cualquier espacio con "paja", un taxidermista utiliza sal para deshidratar la piel, en este punto se quiere retirar microorganismos y tambien el agua para no descomponerlos, luego se realiza un proceso donde la piel es hidratada nuevamente para adquirir su propiedad "inicial" este proceso termina cuando la piel pasa por un proceso de "curtir".💦💦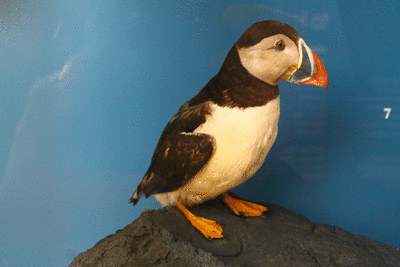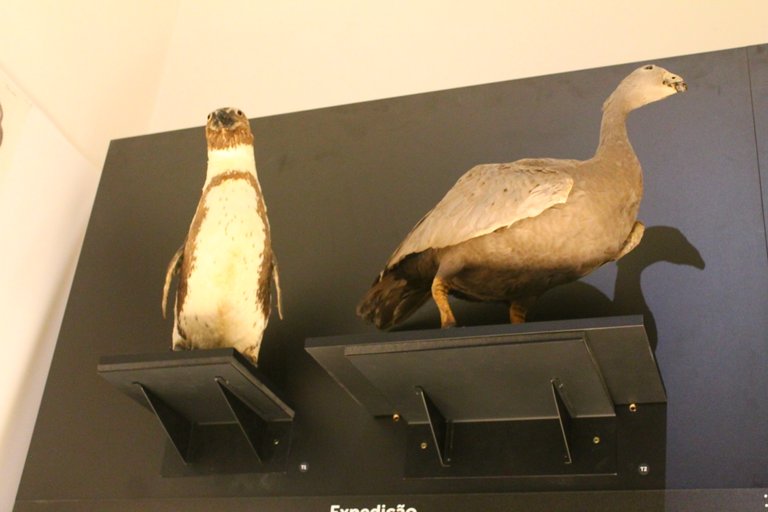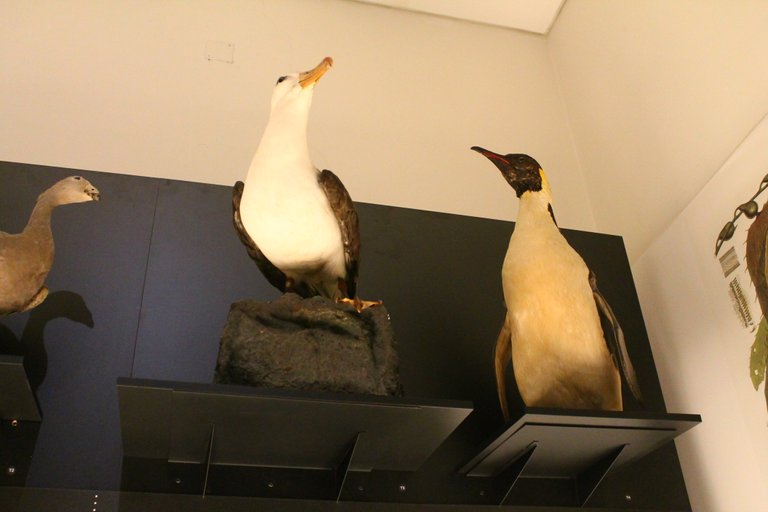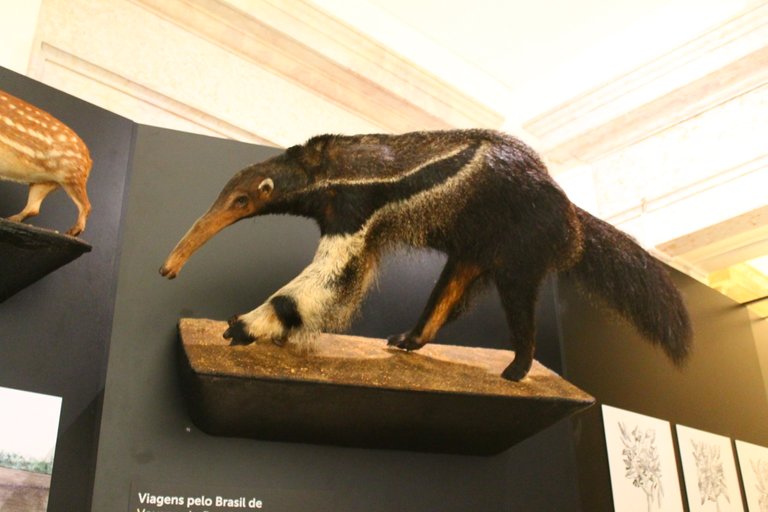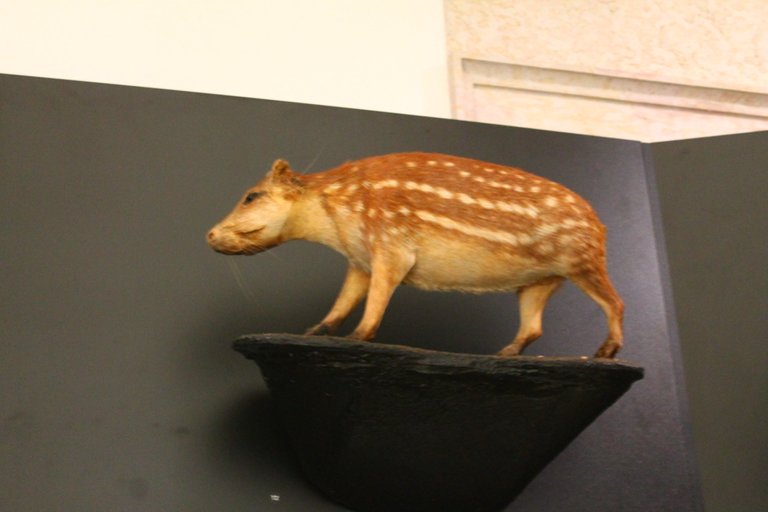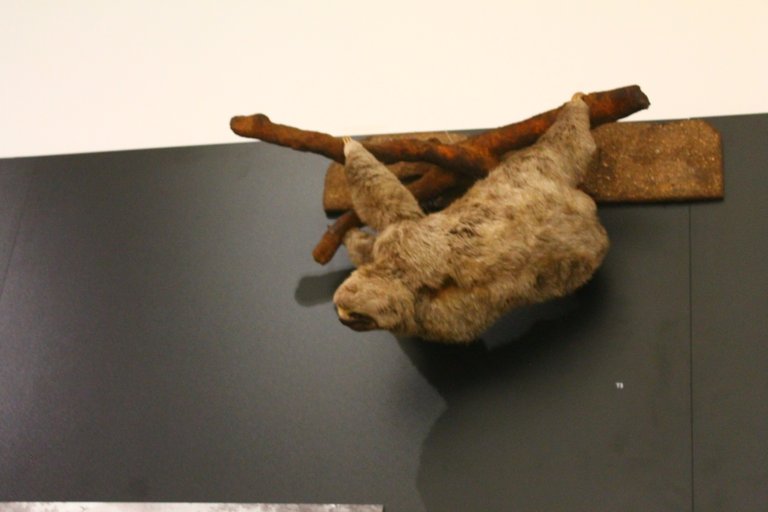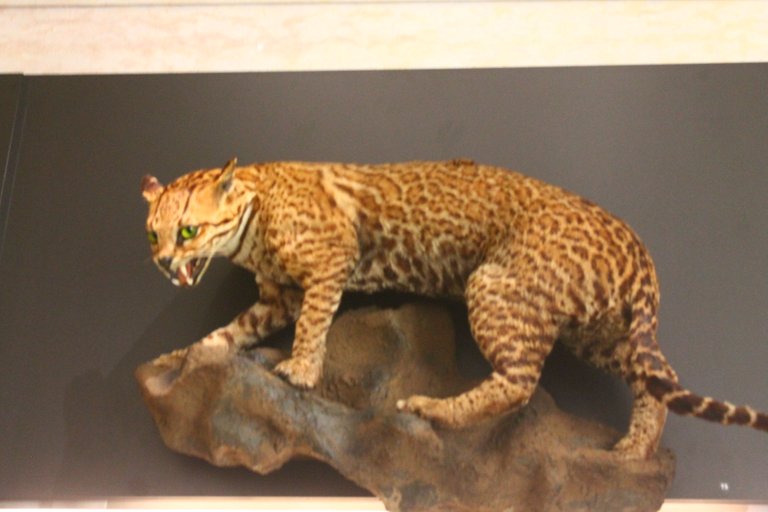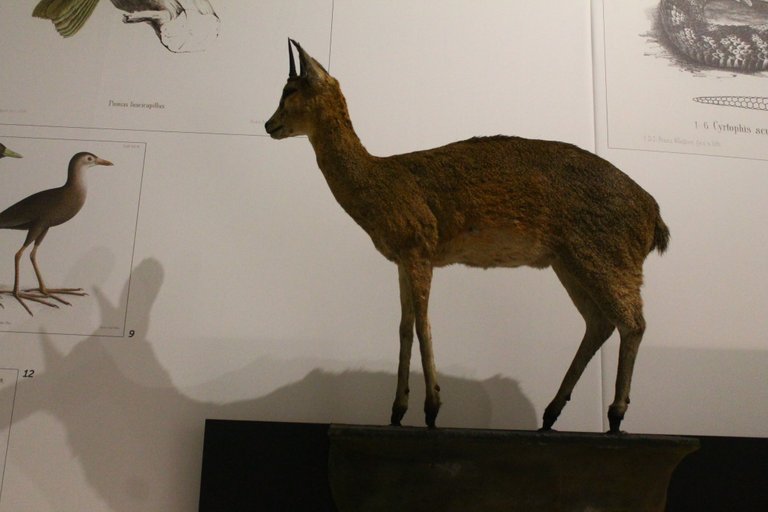 TAXIDERMIZING AND EMBALSING IS THE SAME?🧠👨‍🔬/TAXIDERMIZAR Y EMBALSAMAR ES LO MISMO¿?🎨🦆🎭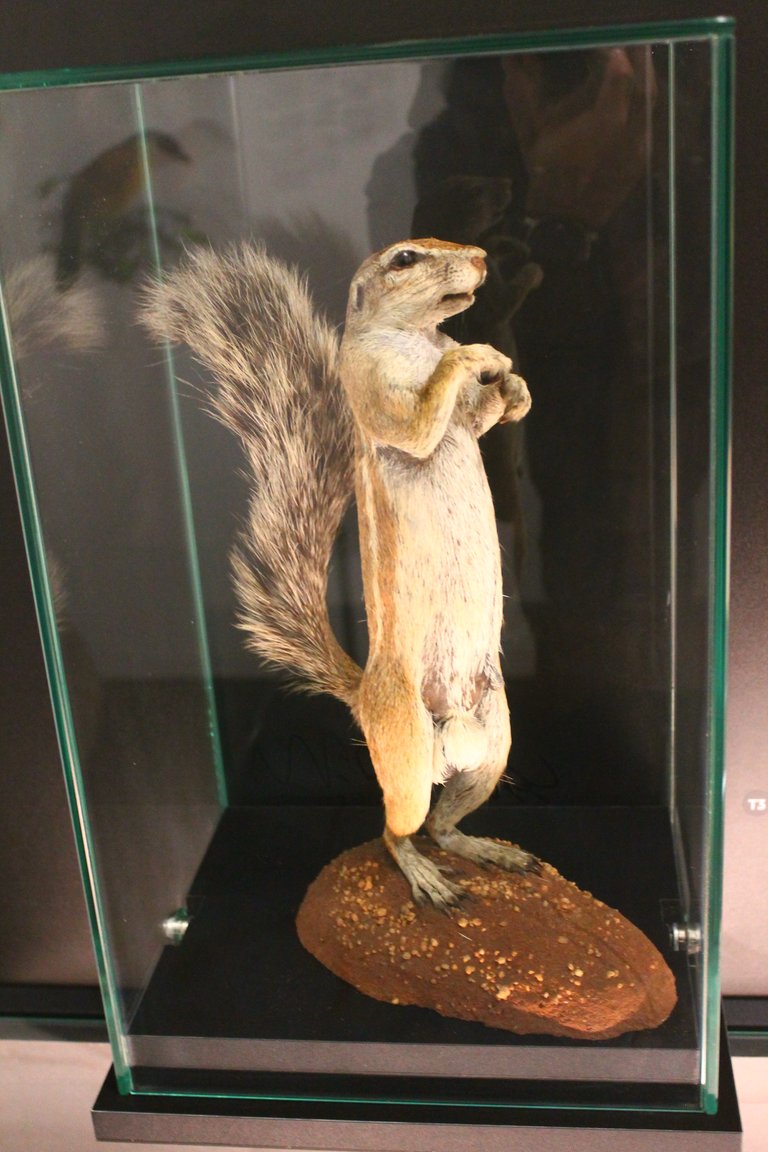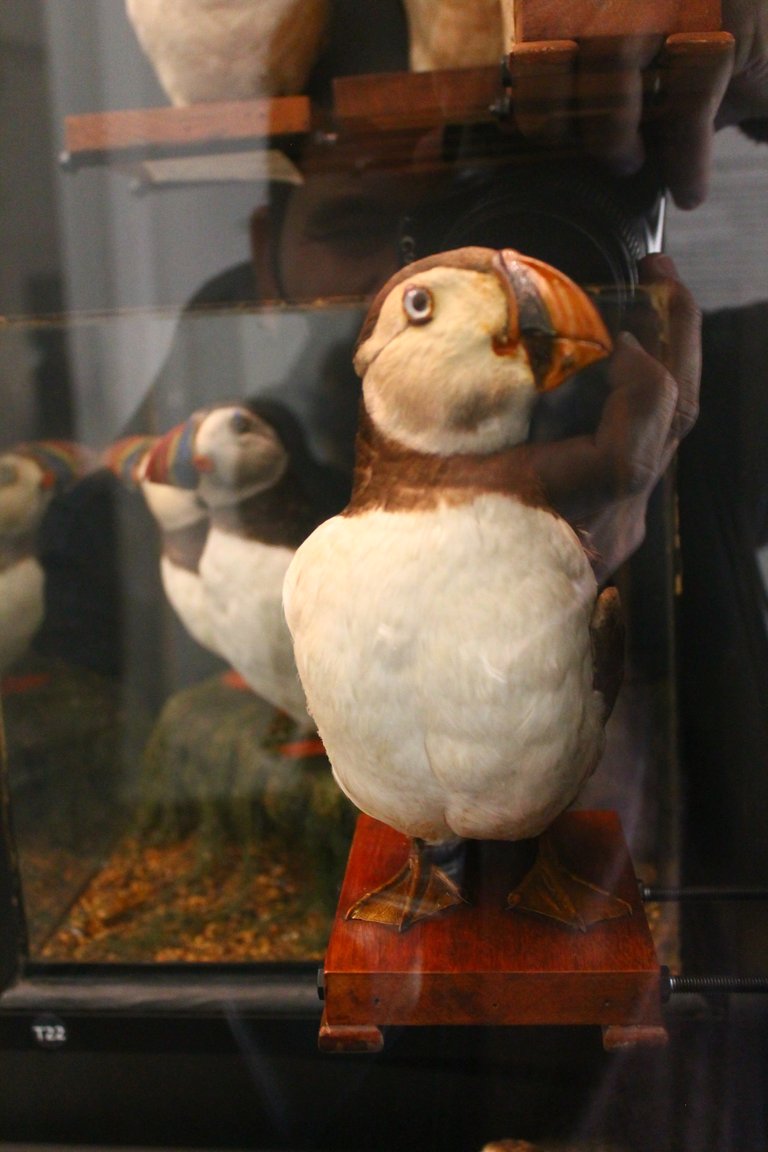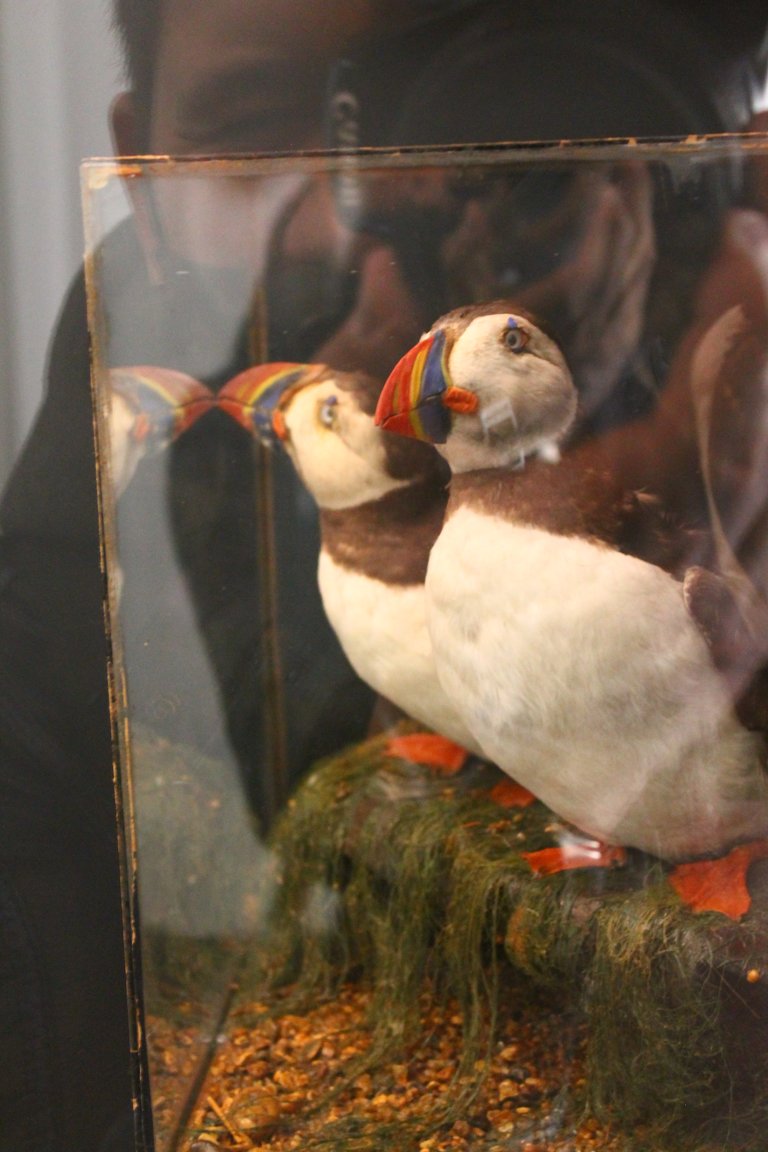 I wanted to answer this question because I am very sure that 99% of people do not know the difference, as I mentioned earlier, taxidermy preserves several species of animals that have already died to give them a "natural" appearance. Embalming has nothing to do with taxidermy. ; while taxidermy uses molds to preserve the animal by "recreating" a false muscle or body, embalming is totally preserving the animal with chemical products! The first to embalm were the Egyptians, basically this last technique avoids decomposition, interesting, right?💥🤗😮
Queria responder esta pregunta porque tengo mucha seguridad que el 99% de las personas no saben la diferencia, como lo mencione anteriormente la taxidermia conserva varias especies de animales que ya fallecieron para darles un aspecto "natural" embalsamar no tiene nada que ver con la taxidermia; mientras que la taxidermia usa moldes para conservar al animal "recreando" un falso musculo o cuerpo, embalsamar es preservar totalmente al animal con productos quimicos! los primeros en embalsamar fueron los egipcios, basicamente esta ultima tecnica evita la descomposicion interesante no?🤯⛔🛑.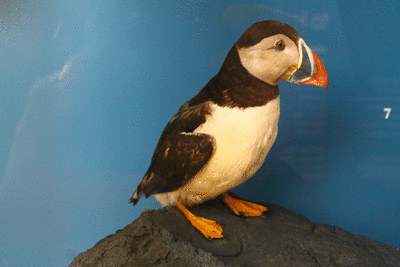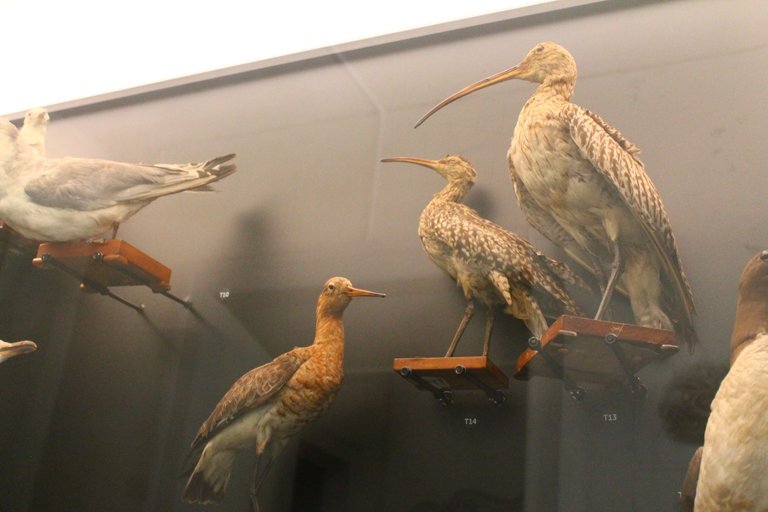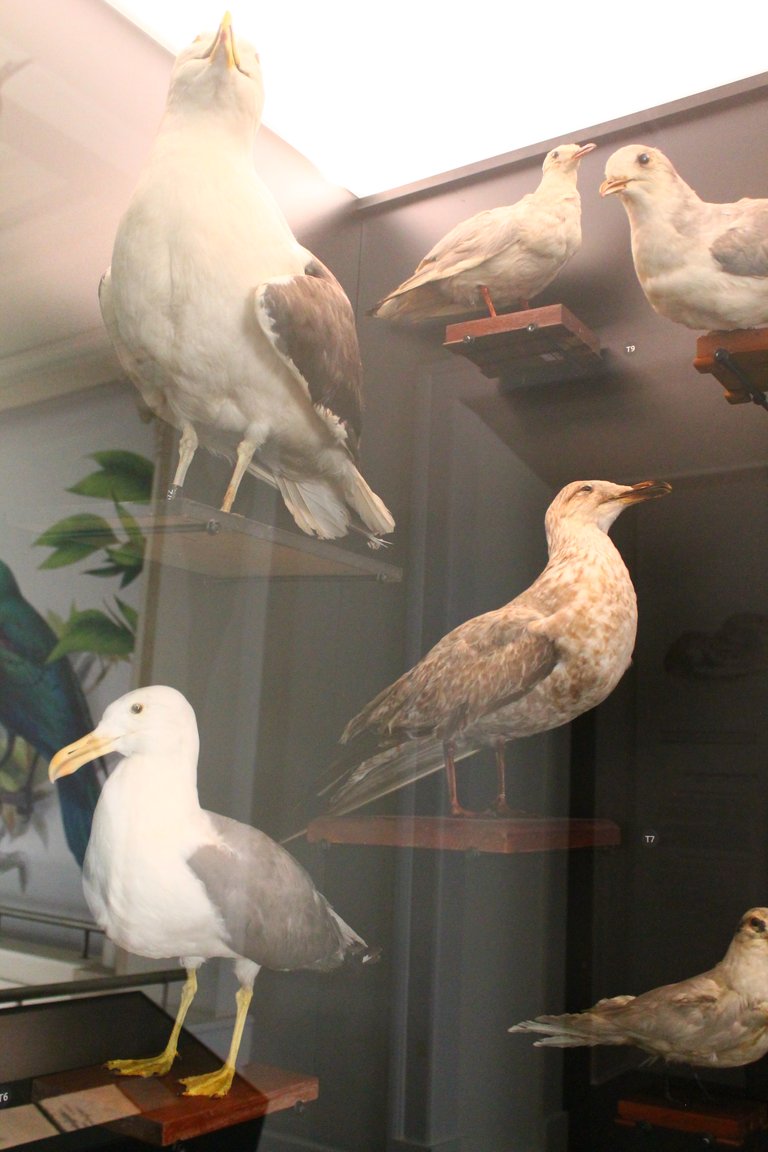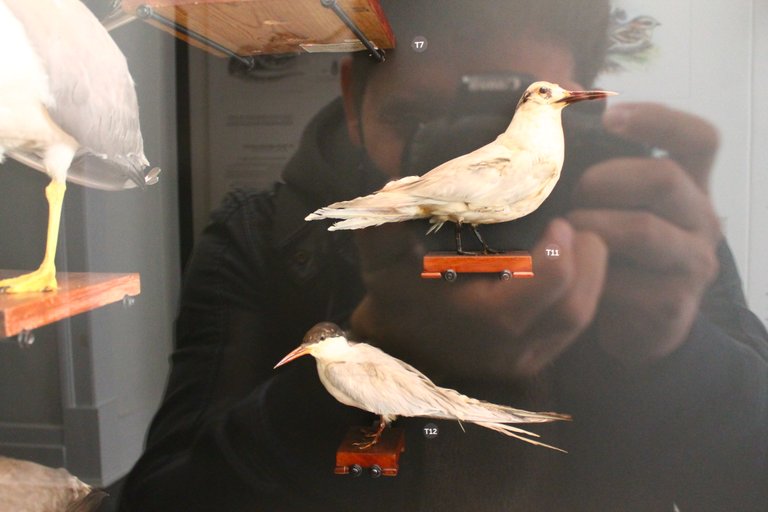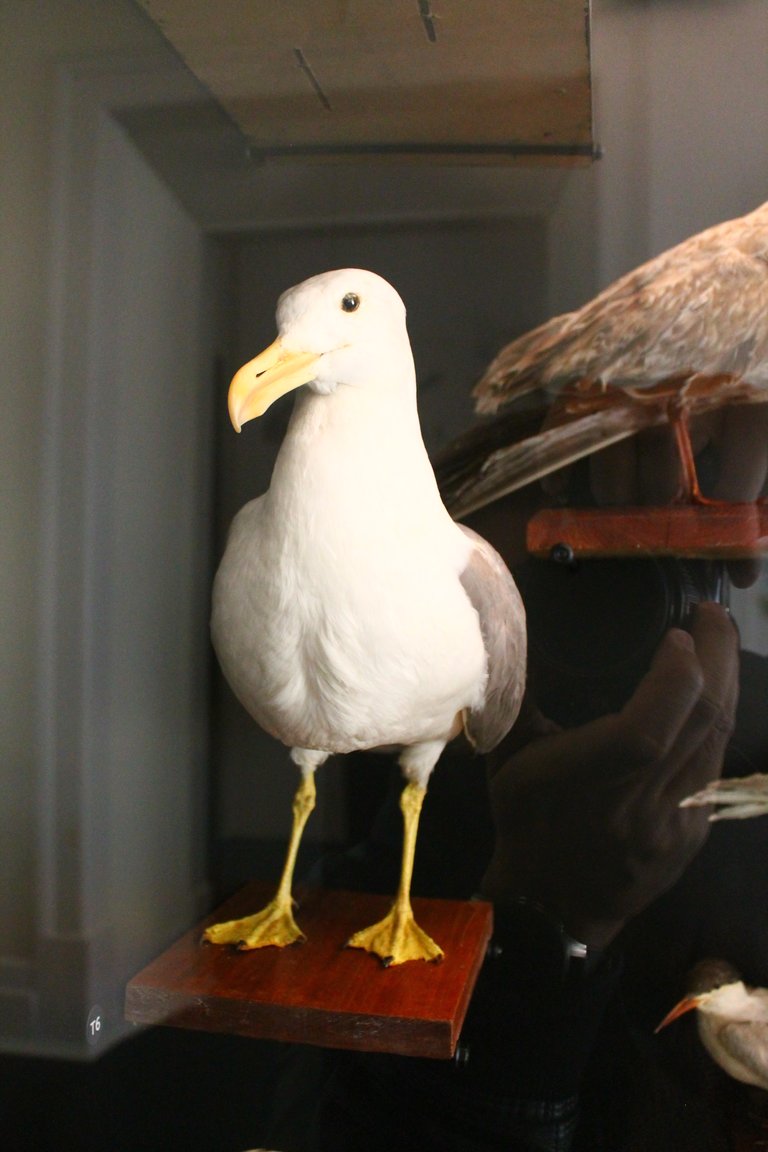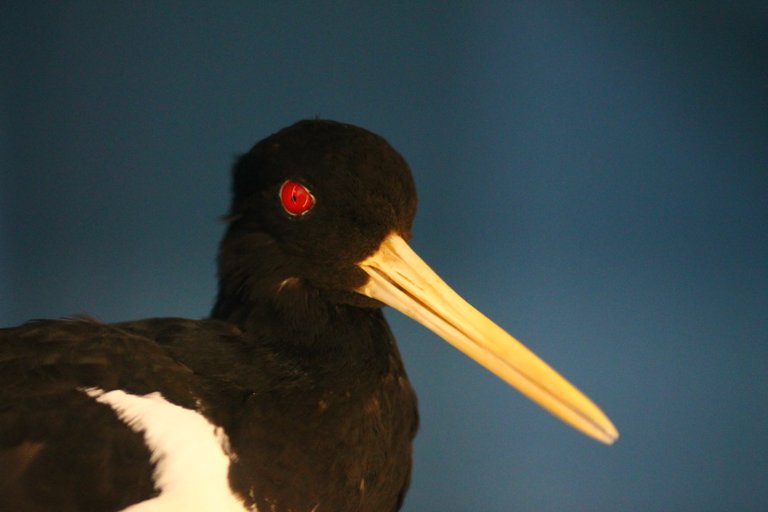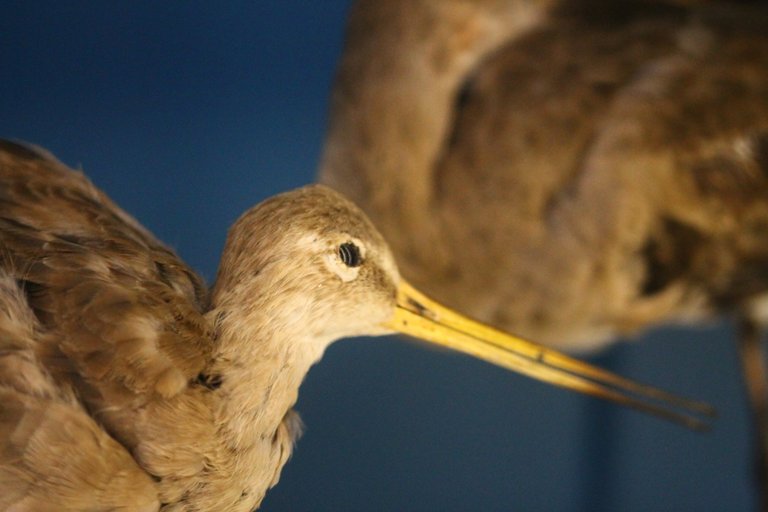 I found this interesting information to place in the post in South America there was a civilization called "CHINCHORRO" they inhabited the northern part of the Chilean country and they were one of the first to preserve their loved ones, let's say they also mumified with artificial techniques, something similar too did the Incas despite being different techniques from the Egyptians! In conclusion, taxidermy is only responsible for dissecting the skin and can preserve bones, the embalming technique wants to fully preserve the specimen using natural or artificial techniques!💖💥
Me parecio este dato interesante para colocarlo en el post en sudamerica existio una civilizacion llamada "CHINCHORRO" habitaron la parte norte del pais chileno y fueron uno de los primeros en preservar a sus seres queridos, digamos que tambien mumificaban con tecnicas artificiales, algo parecido tambien hacian los incas apesar de ser tecnicas diferentes a las egipcias! en conclusion la taxidermia solo se encarga de disecar la piel pudiendo conservar huesos, la tecnica de embalsamiento quiere conservar totalmente al ejemplar usando tecnicas naturales o artificiales!🛑💯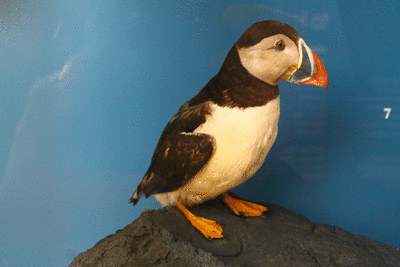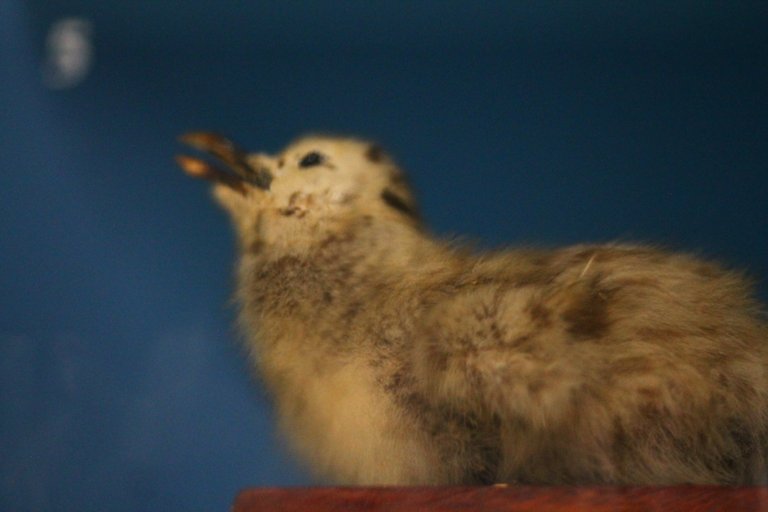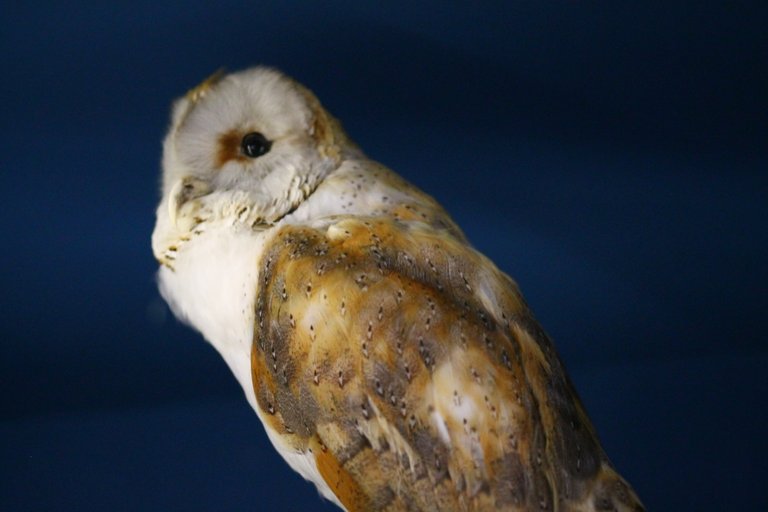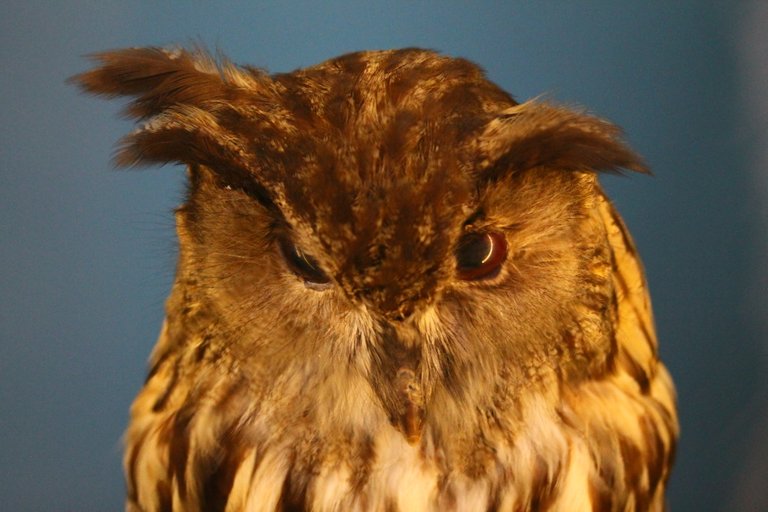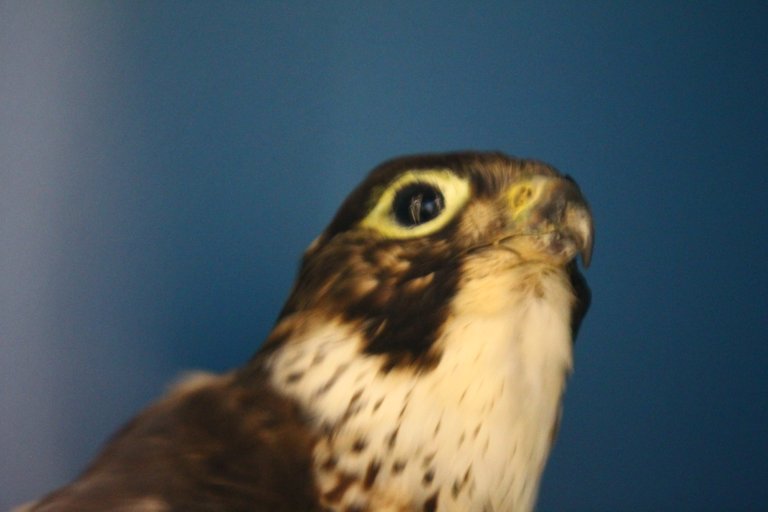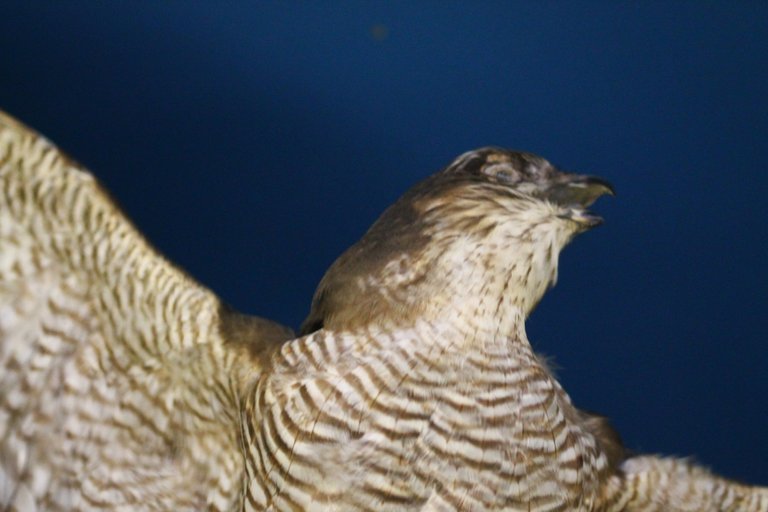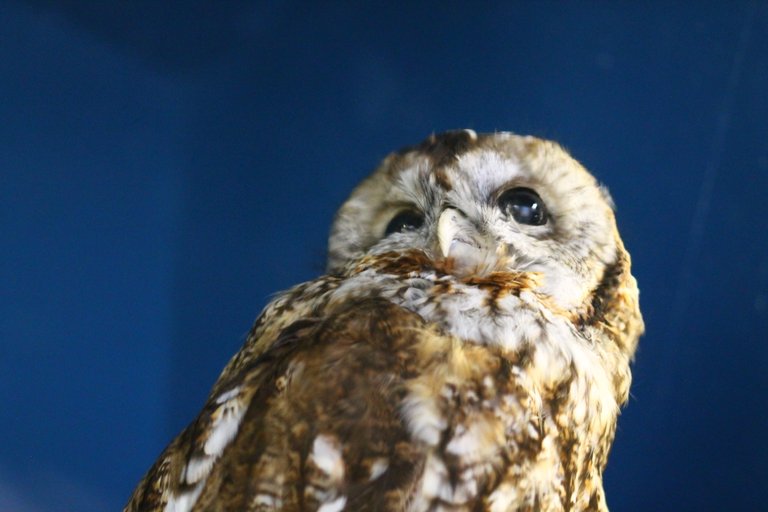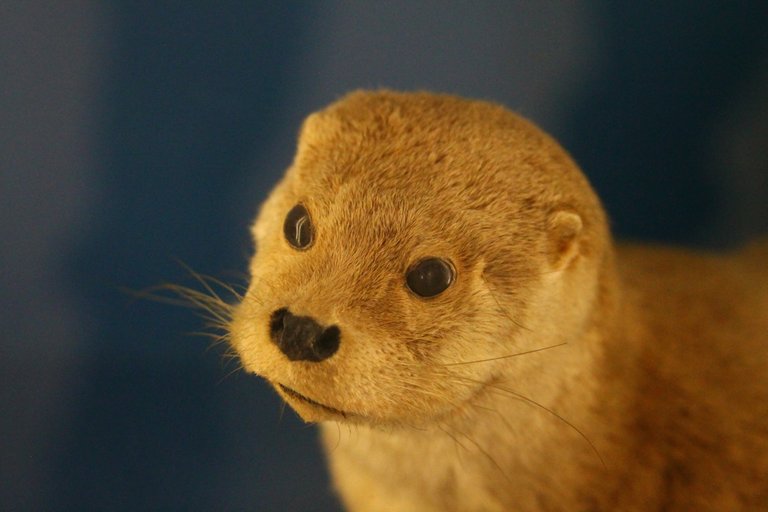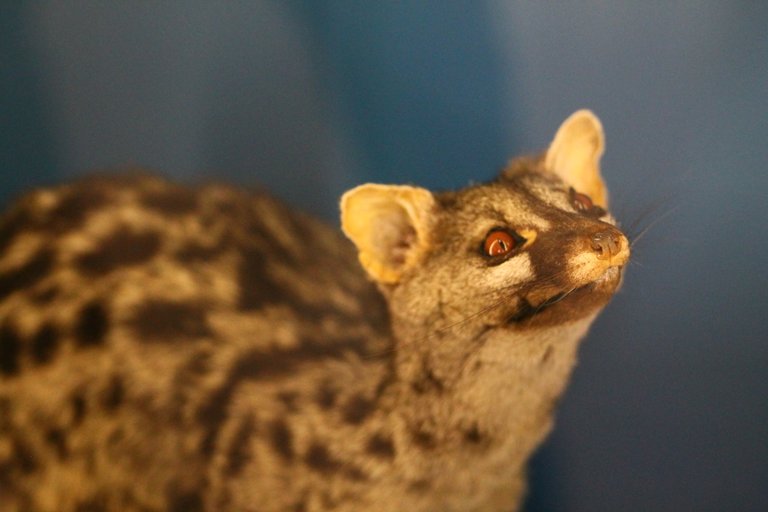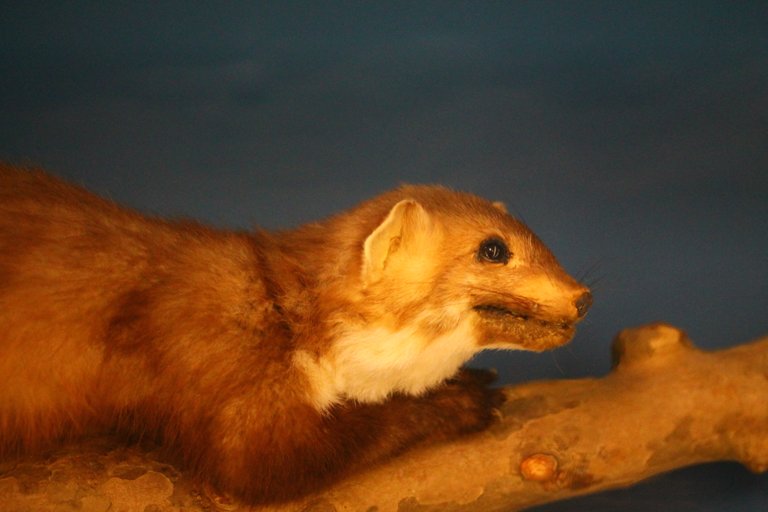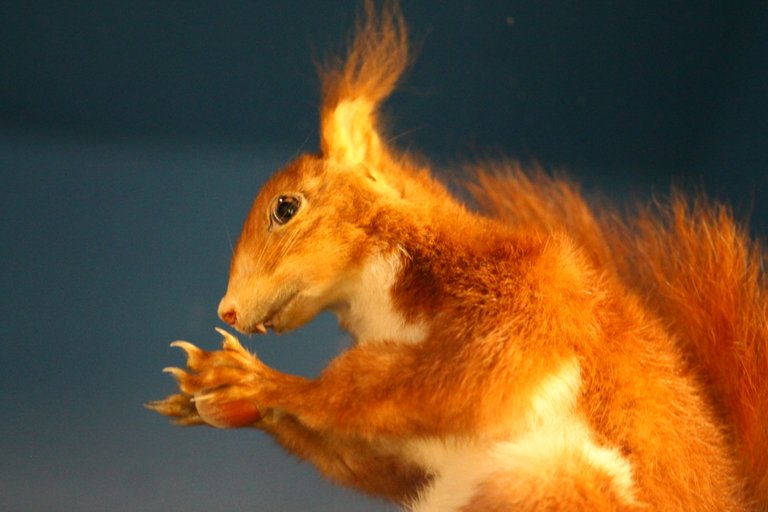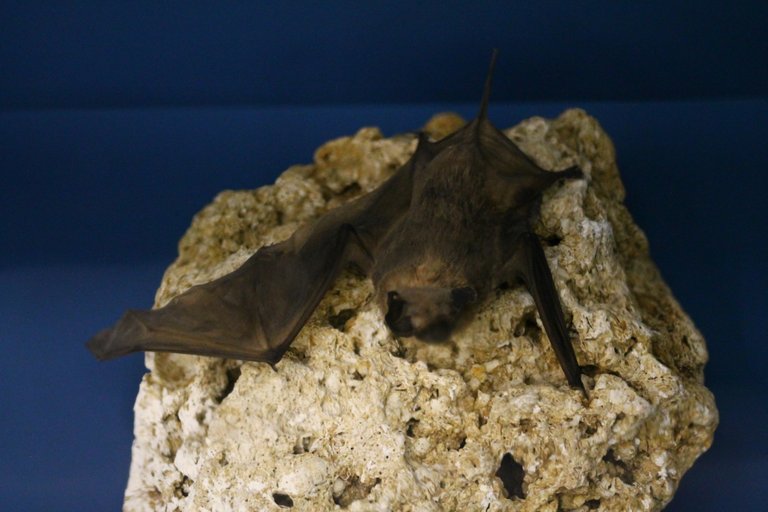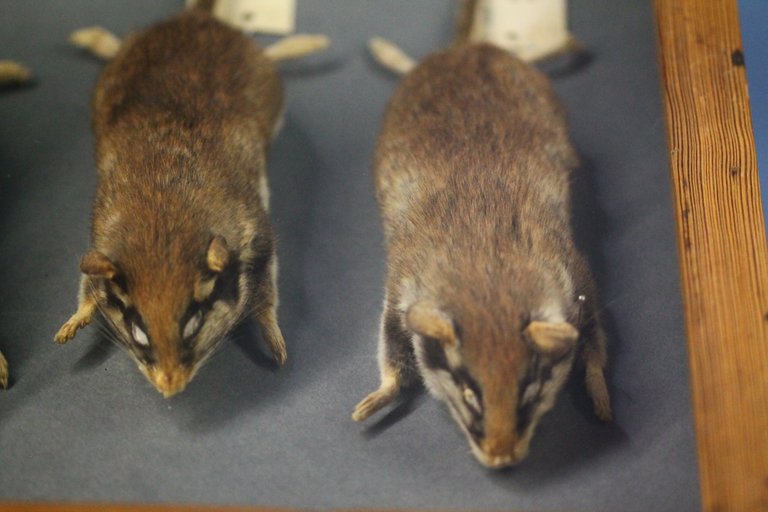 It is currently being discussed whether taxidermy could be officially considered a true "art", it is not something that is discussed from today, this takes centuries of studies, it is truly something that is open to different opinions, sometimes an artist in the case of a painter born with a prodigious and inspired talent can create an art "accidentally" but this "technique" or "hobbie" as you want to call it requires previous studies, practices and many years of knowledge it is not easy to disguise the seams on the skin to make something look natural, let us also remember that a taxidermist must carry out previous studies on the ecology of the animal to know how to place the positions correctly! this is certainly not a trade! FOR ME IT IS AN ART OF A HIGH LEVEL!😍😃😏
Actualmente se discute si la taxidermia podria ser oficialmente considerada un verdadero "arte", no es algo que se trata desde hoy en dia, esto lleva siglos de estudios verdaderamente es algo que queda abierto para distintas opiniones, aveces un artista en el caso un pintor nace con un prodigioso talento e inspirado puede crear un arte "accidentalemente" pero esta "tecnica" o "hobbie" como la quieras llamar requiere estudios previos, practicas y muchos años de conocimiento no es facil disfrazar las costuras en la piel para hacer ver algo natural, recordemos tambien que un taxidermista debe realizar estudios previos sobre la ecologia del animal para saber colocar las posiciones de forma correcta! esto sin duda no es un oficio! PARA MI ES UN ARTE DE MUCHO NIVEL!😎👨‍🎓👩‍🎓👨‍🎨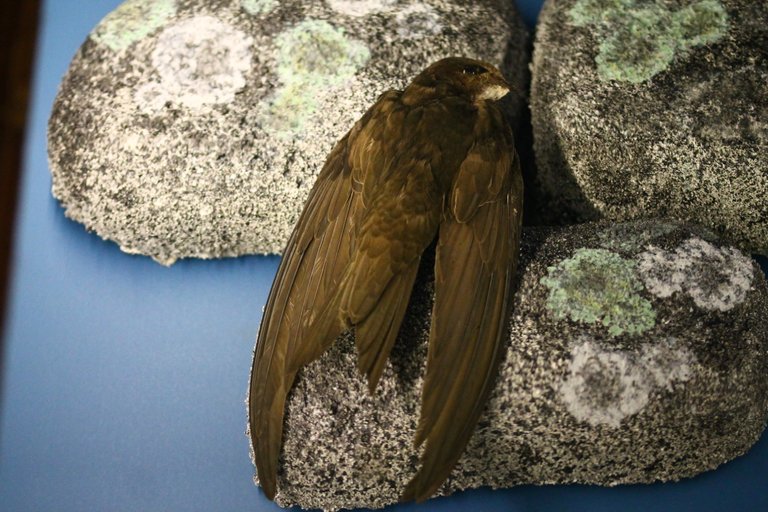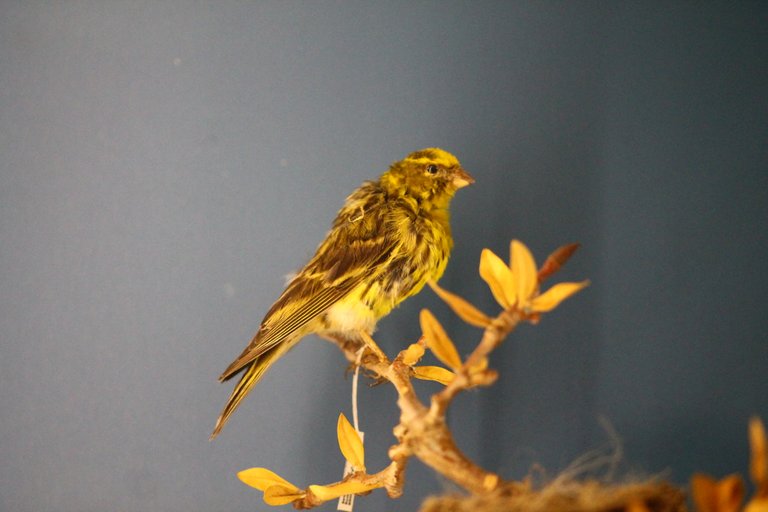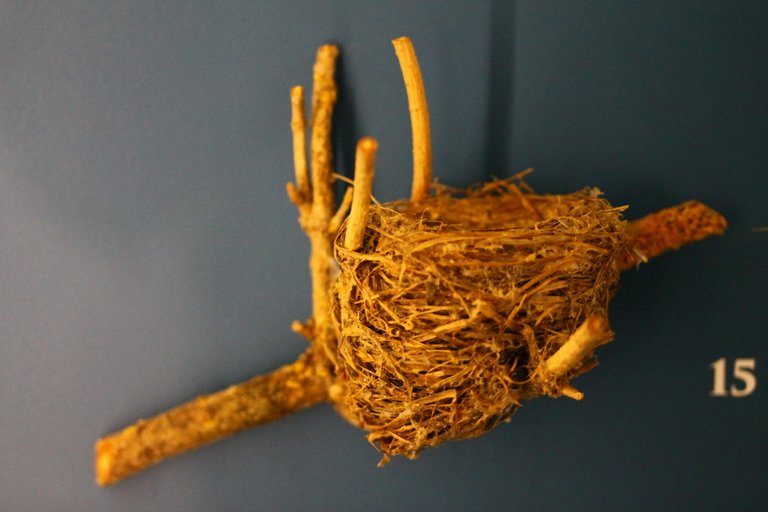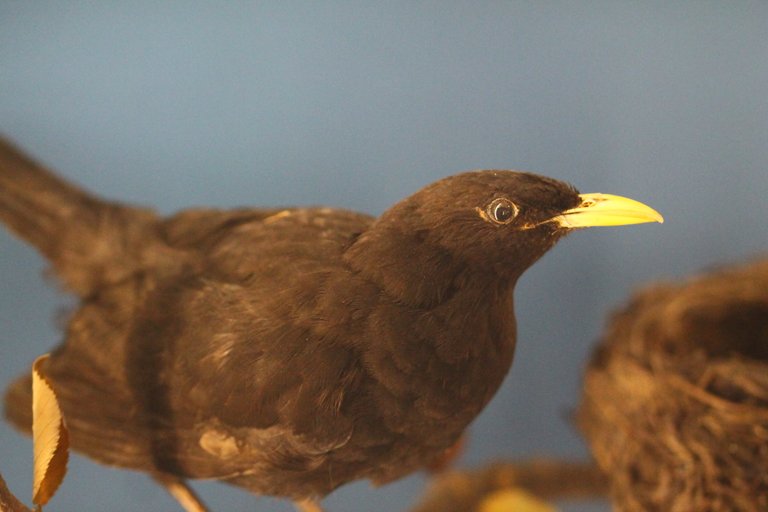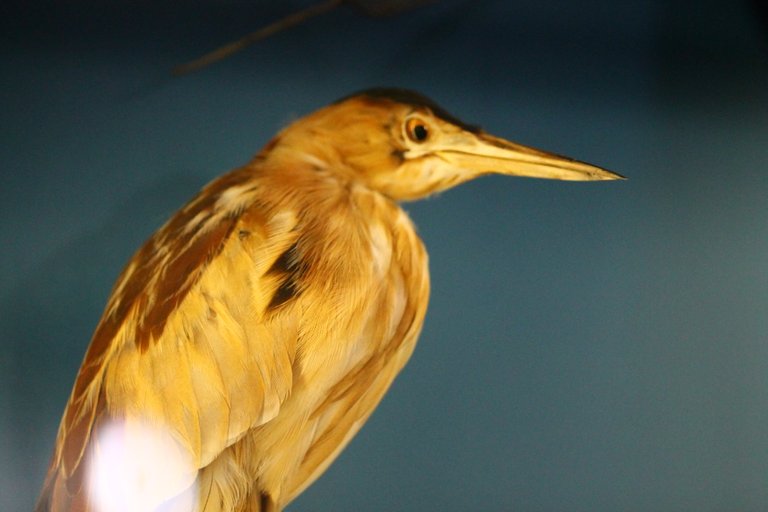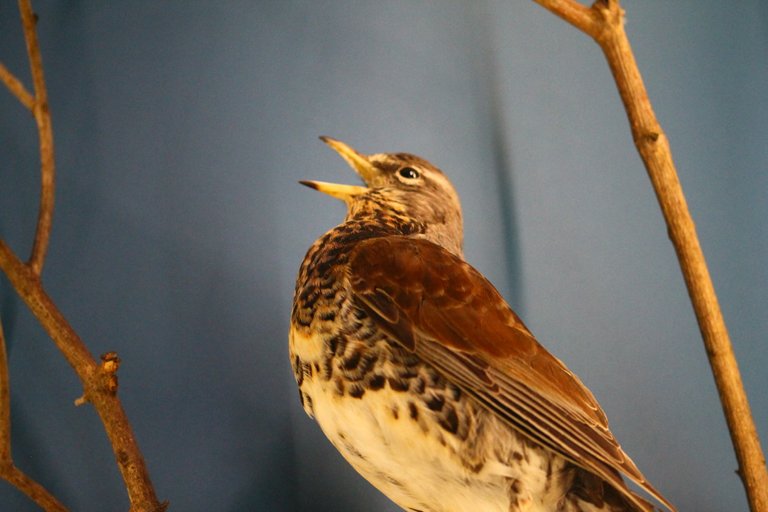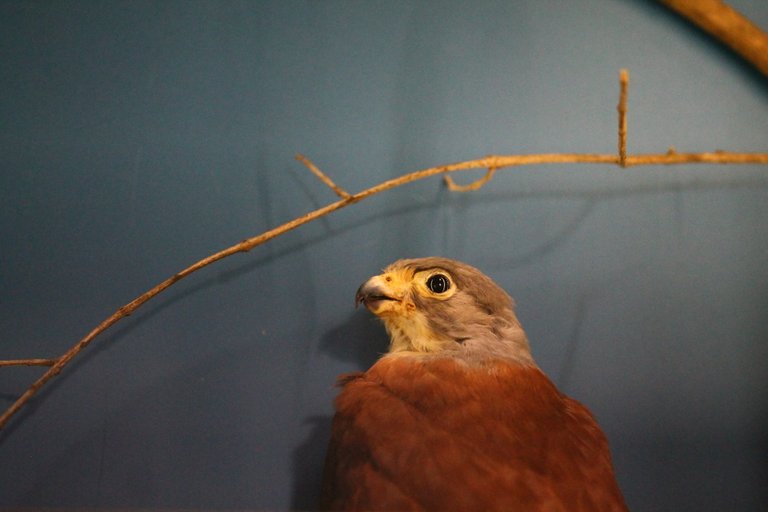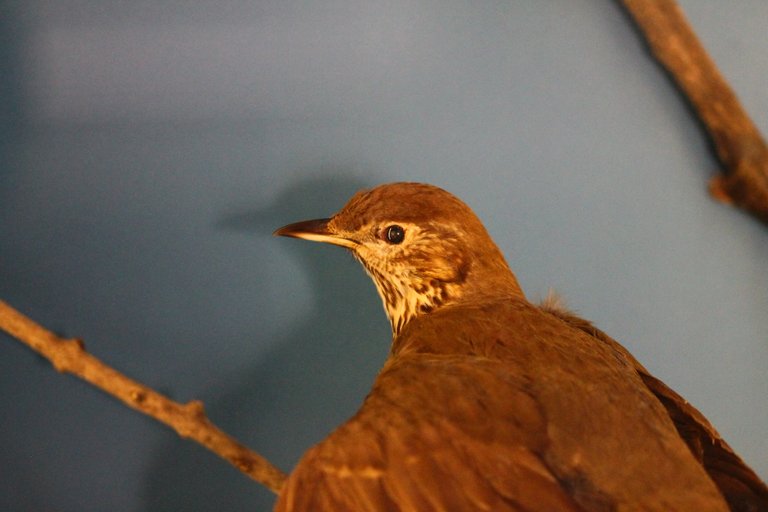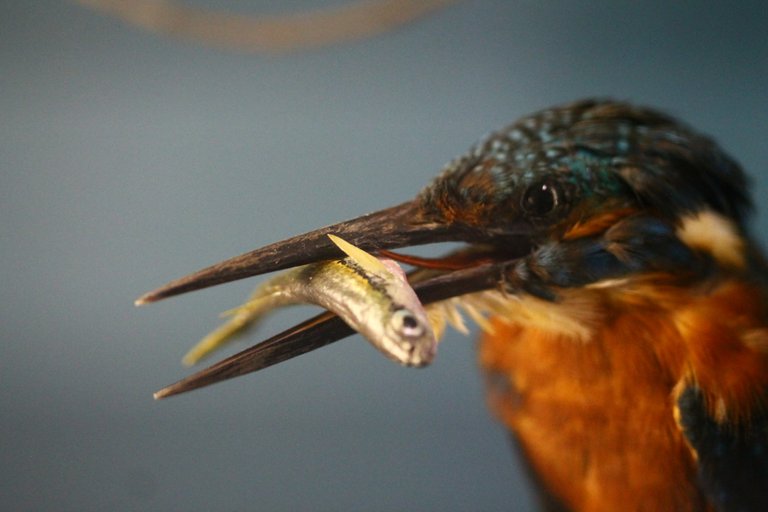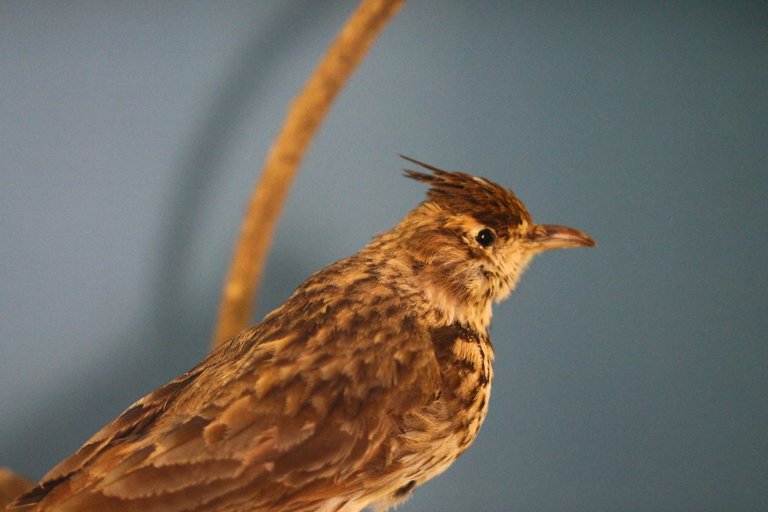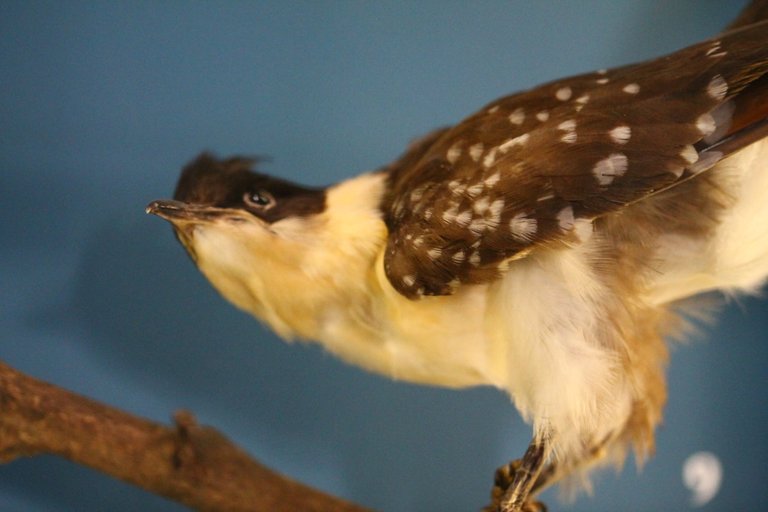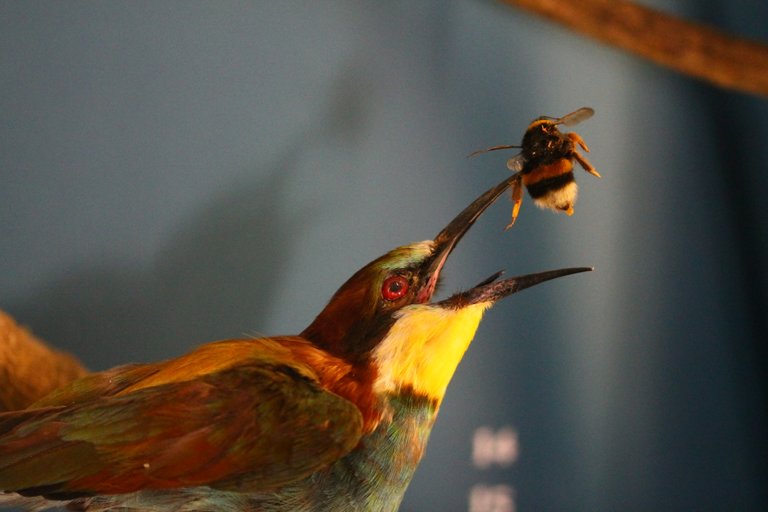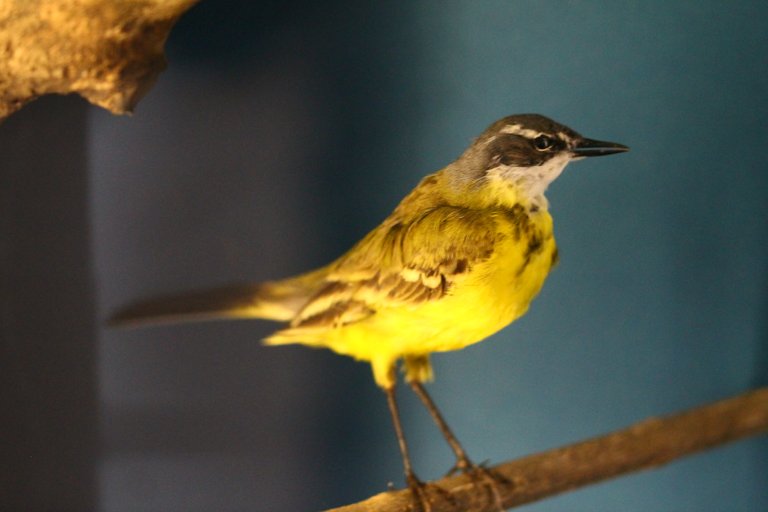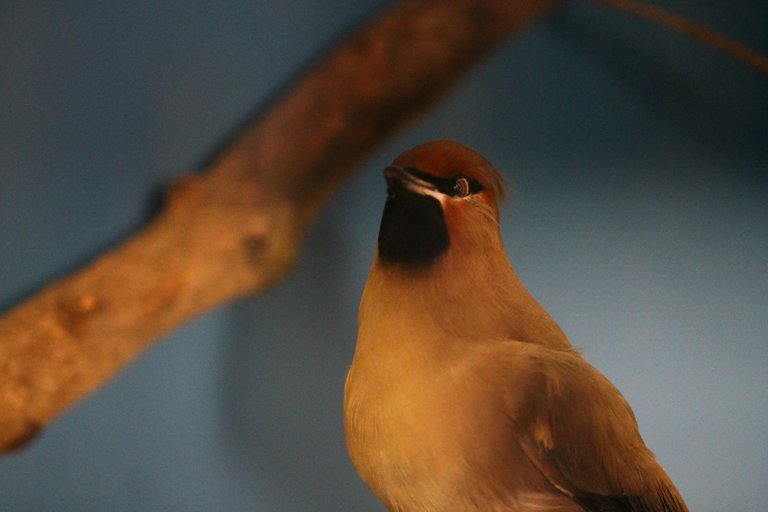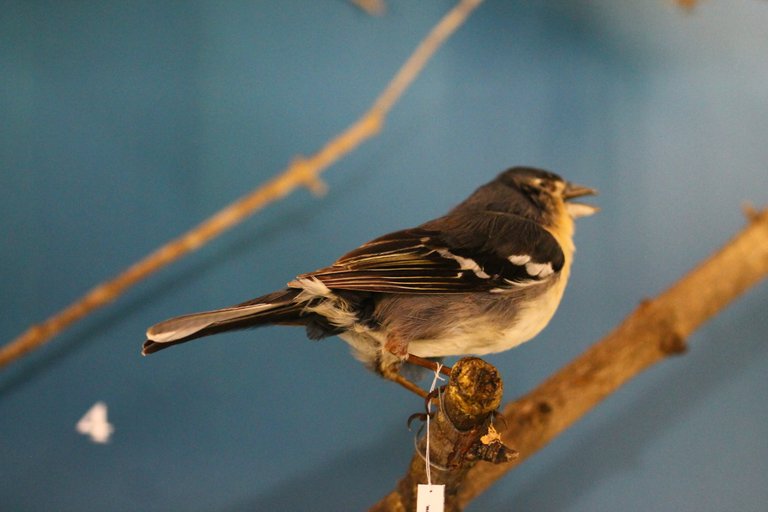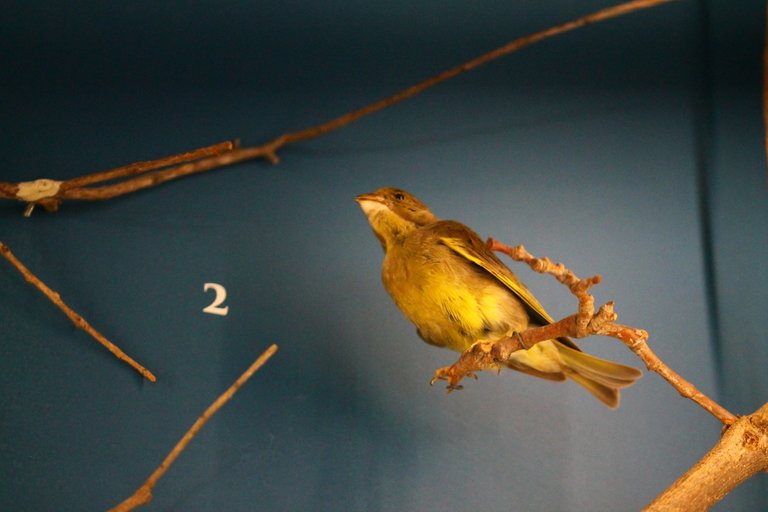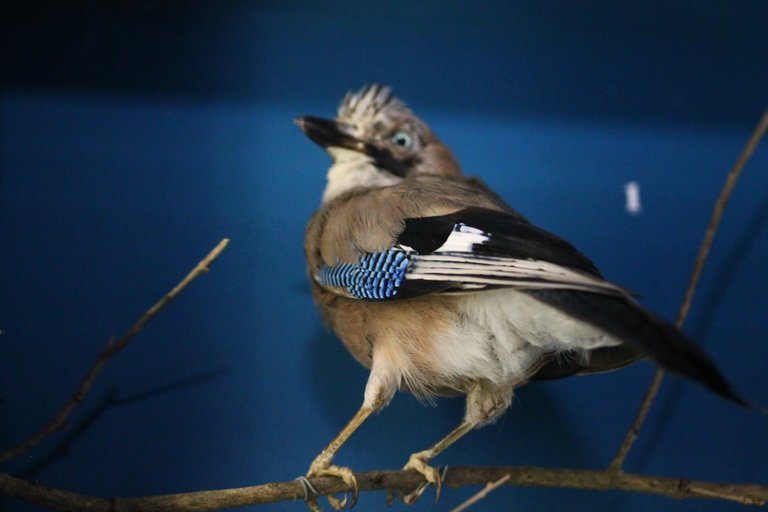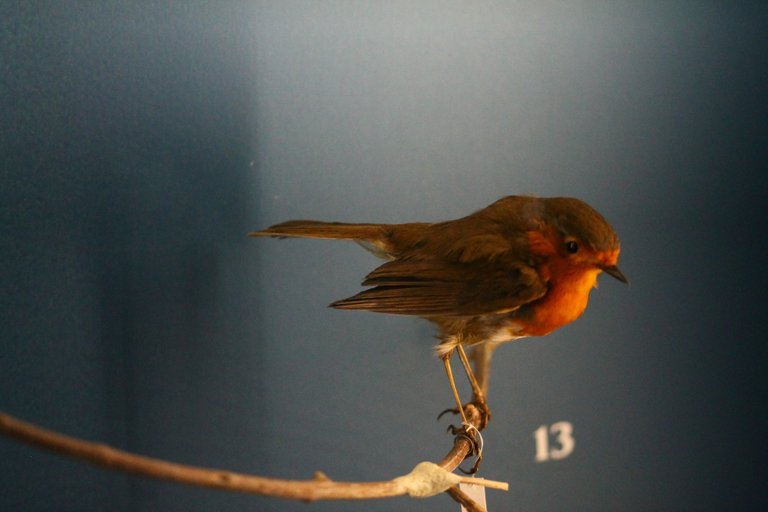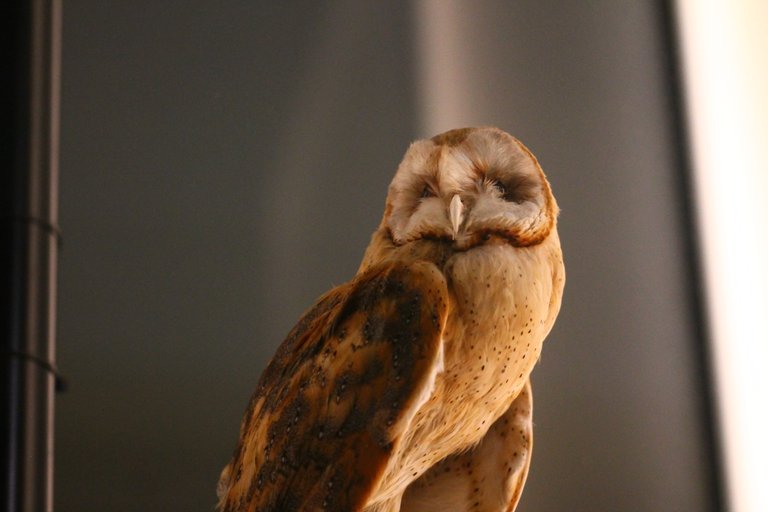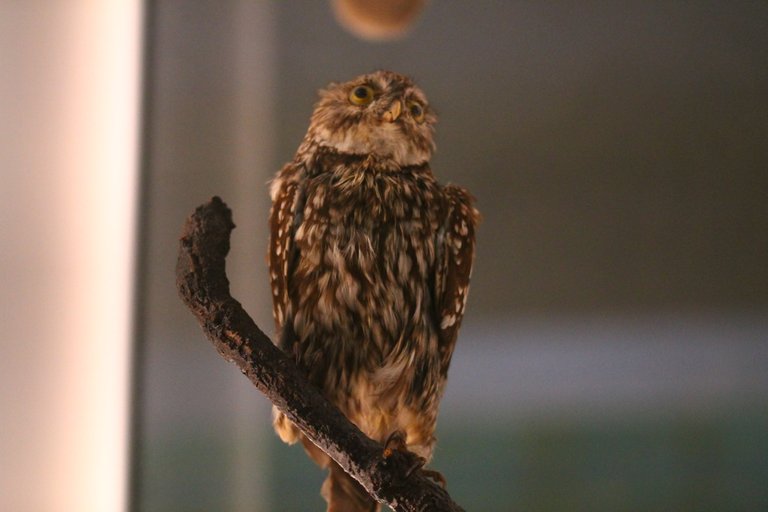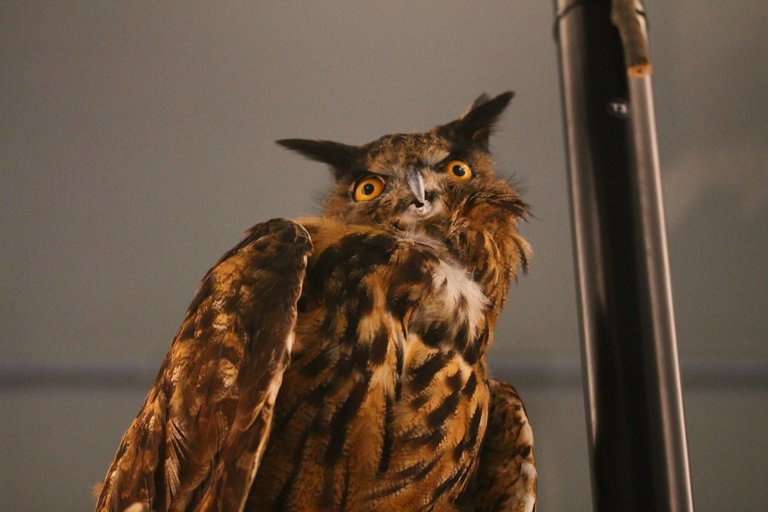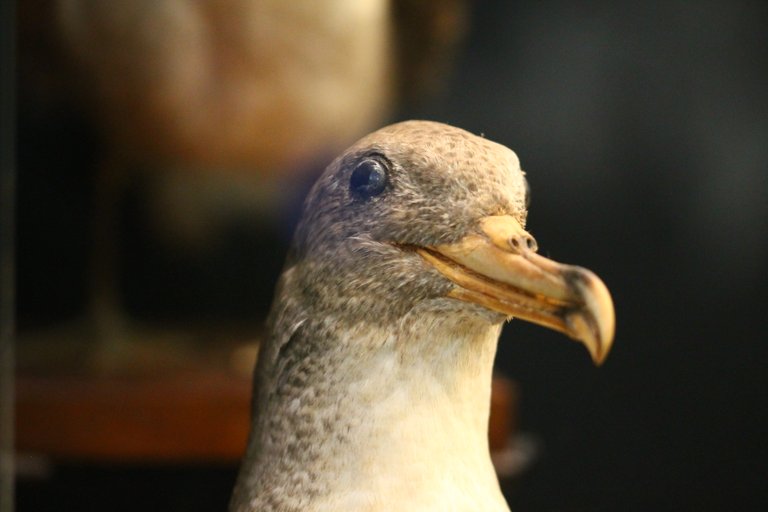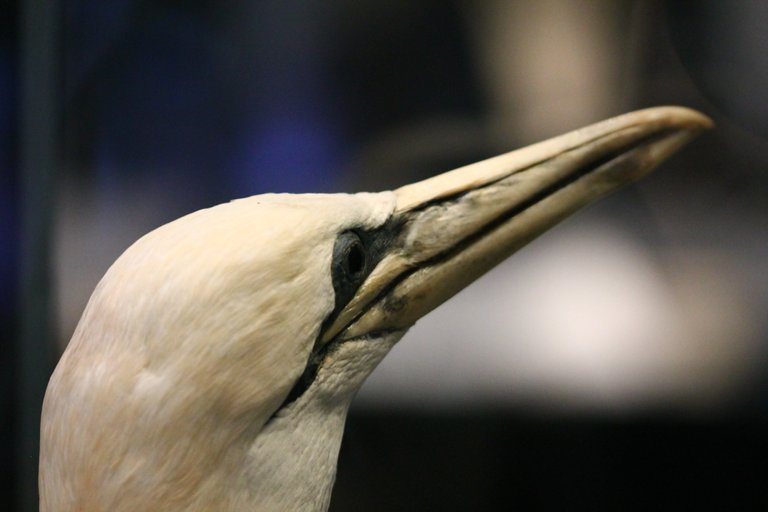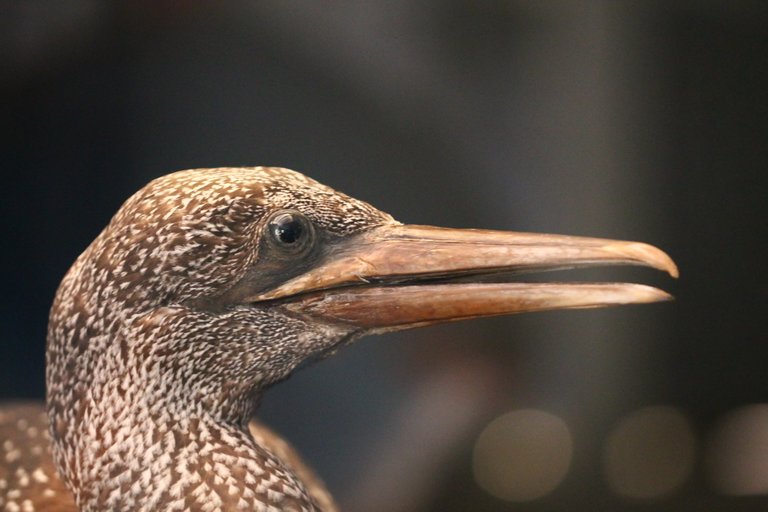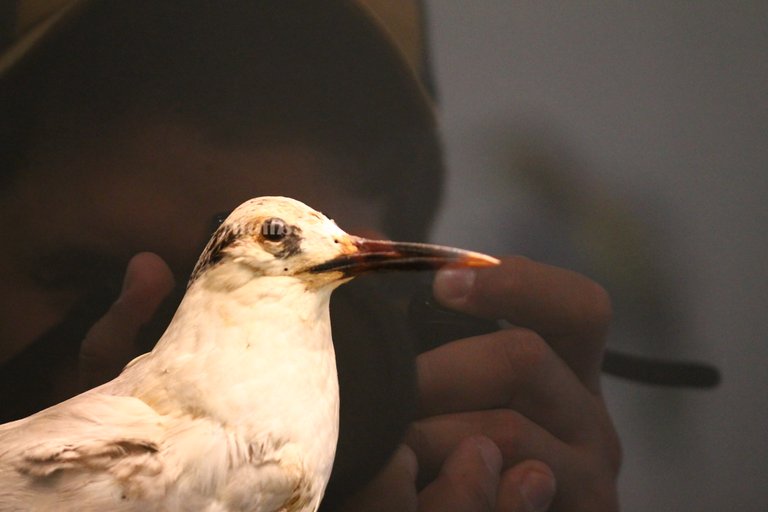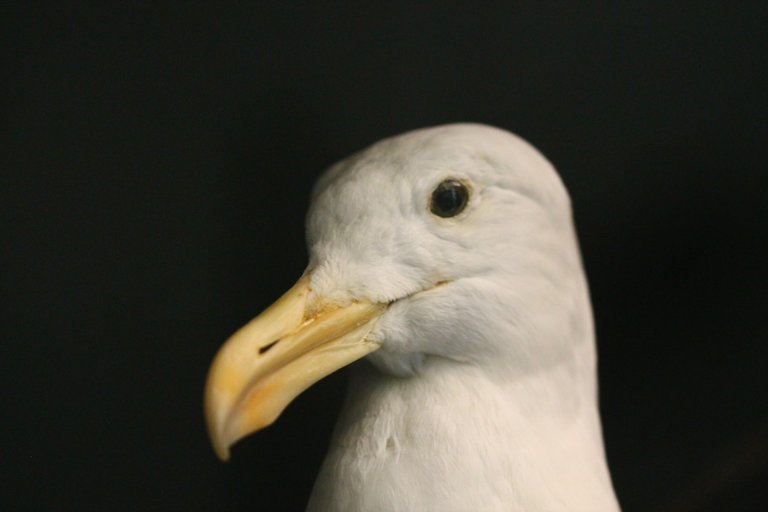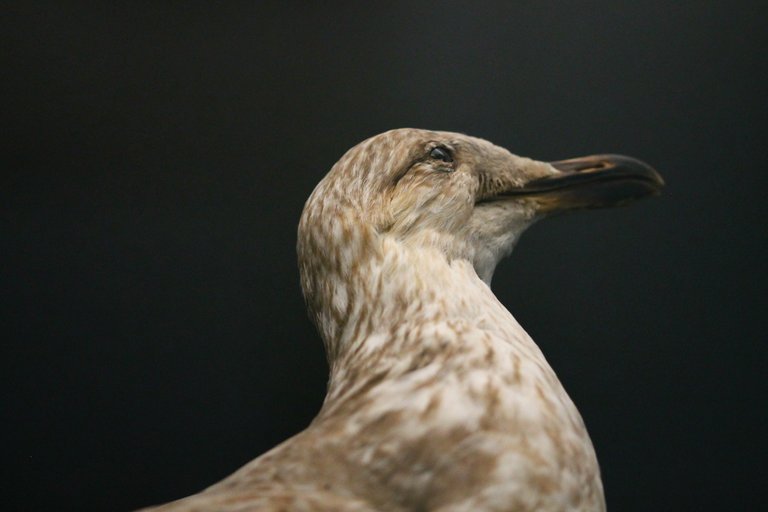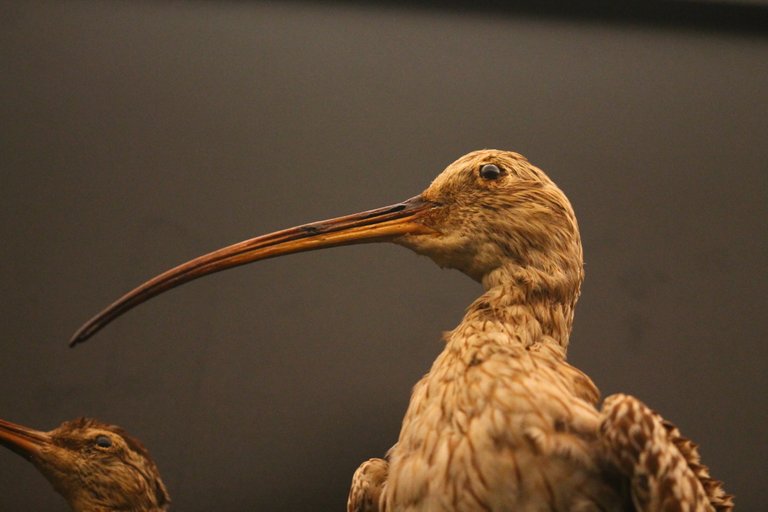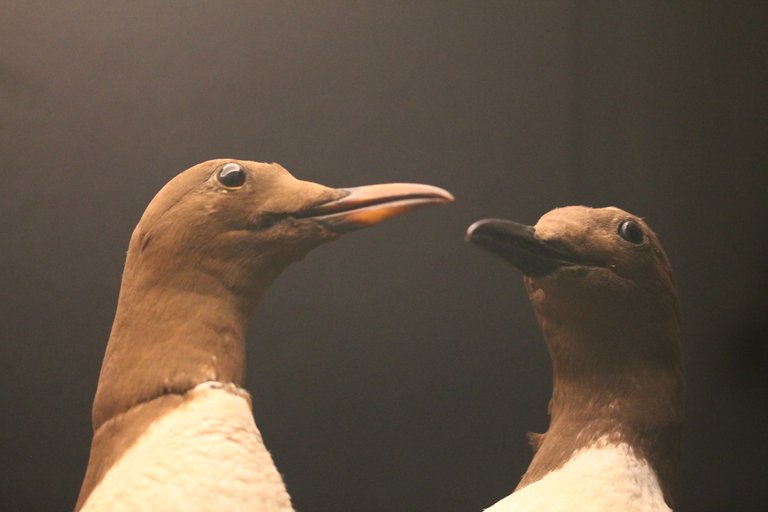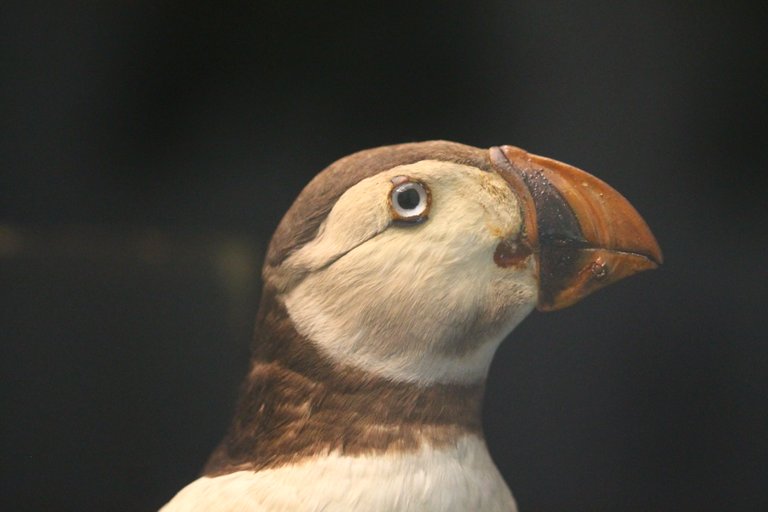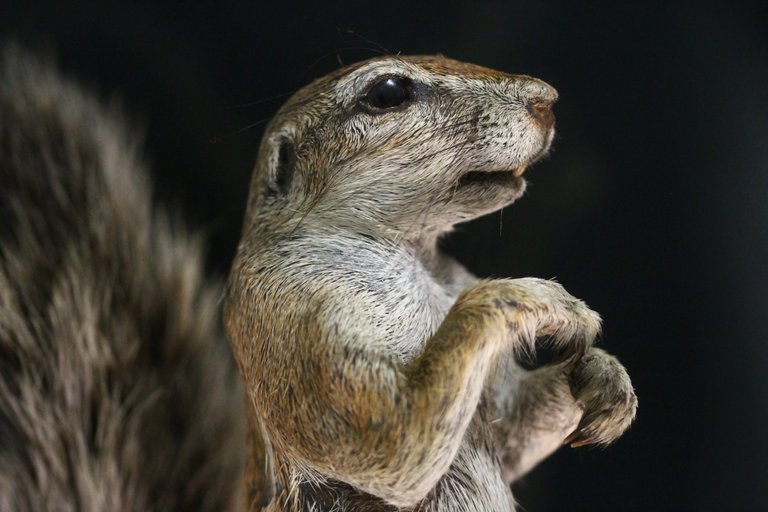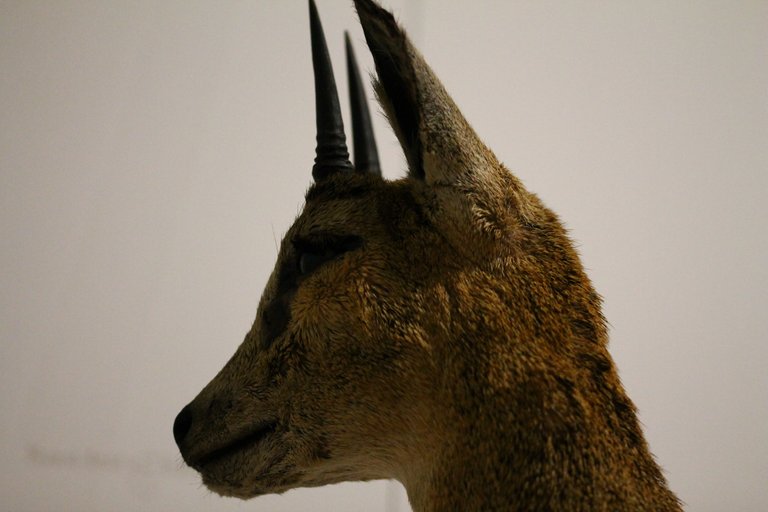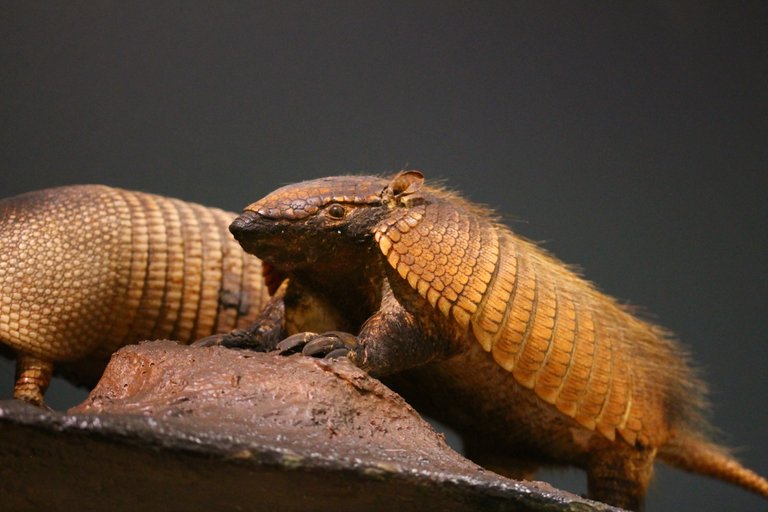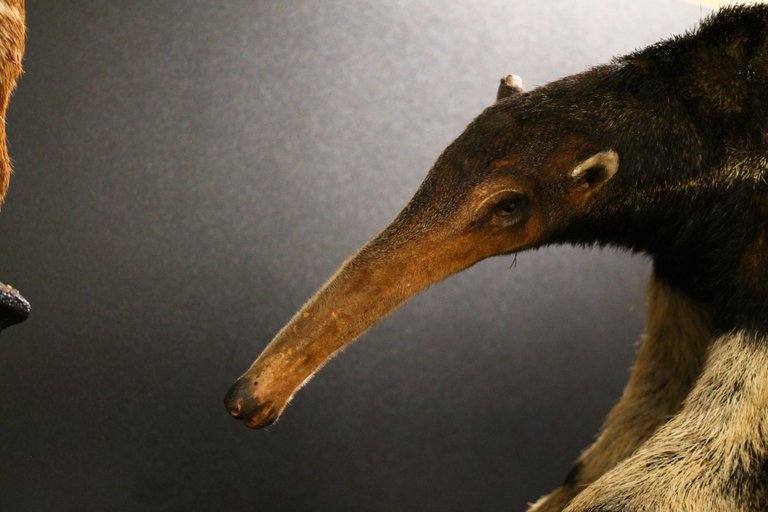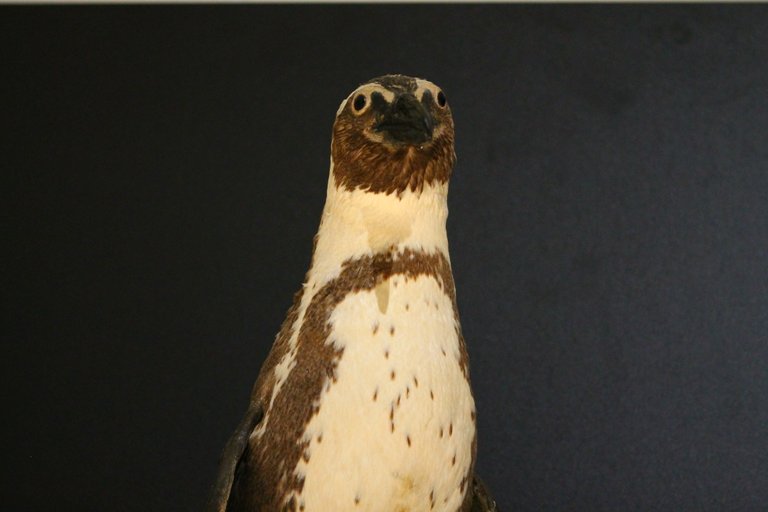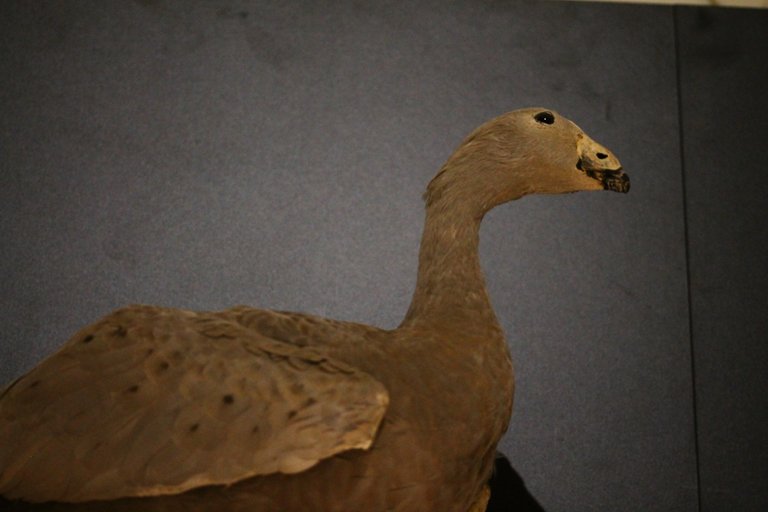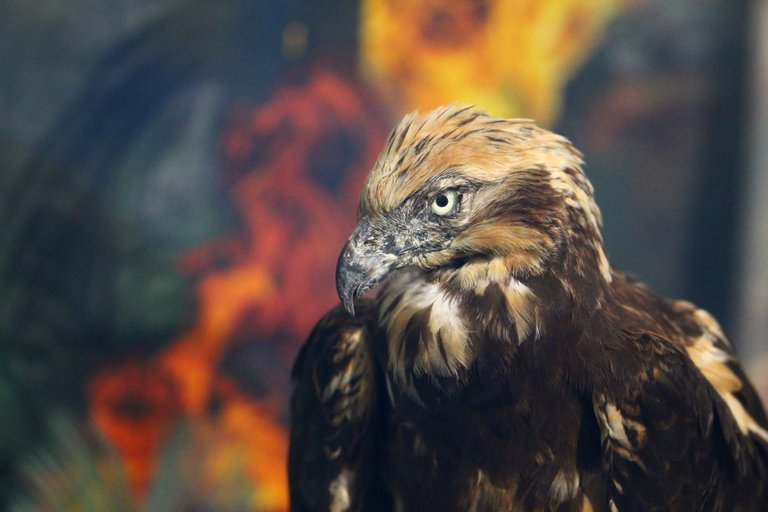 DNA is an organization to foster and DENSIFY NATURE-APPRECIATION which aims to establish REPORTS OF BIODIVERSITY DATA that is contributed by all of us Hiveans and subsequently cataloged.
Therefore DNA searches for HIGH-QUALITY posts that aim to DESCRIBE and determine the BIODIVERSITY AROUND YOU with added EXPLANATIONS and INFORMATION. For these informative posts they offer a CURATION SERVICE using the @dna.org account. It is also a CURATION TRAIL. Just add the #dna TAG if you think that any of your posts is what they are looking for.
THANKS FOR READING ME (PHOTOS OF MY PROPERTY)🙂🧠🦾👍
https://es.wikipedia.org/wiki/Taxidermia
https://www.nationalgeographic.com.es/naturaleza/grandes-reportajes/taxidermia-el-arte-de-disecar-animales_10097
https://www.euroinnova.pt/14-7-17/taxidermia-disecacion-de-animales
https://www.taxidermidades.com/2013/12/la-taxidermia-como-arte-origenes-de-esa-relacion.html