Greetings friends! Today I bring you a very interesting post, on this day I visit the watch collection of "Abraham-Louis Breguet" who in his time would be considered the "master" of watches, we will be able to enjoy a wide variety of watch models ancient, some are over 300 years old, others are priceless because they belonged to important people! While we delight in beautiful photos, we will learn a little about the history of watches!⏱⌚🤯👩‍💻
Saludos amigos! hoy les traigo un post bastante interesante, en este dia visite la coleccion de relojes de "Abraham-Louis Breguet" quien en su epoca seria considerado como el "maestro" de los relojes, vamos a poder disfrutar de una gran variedad de modelos de relojes antiguos, algunos tienen mas de 300 años, otros son invaluables porque pertenecieron a personas importantes! mientras nos deleitamos de hermosas fotos vamos a conocer un poco la historia de los relojes!⌚🧠👨‍🏫🕵️‍♂️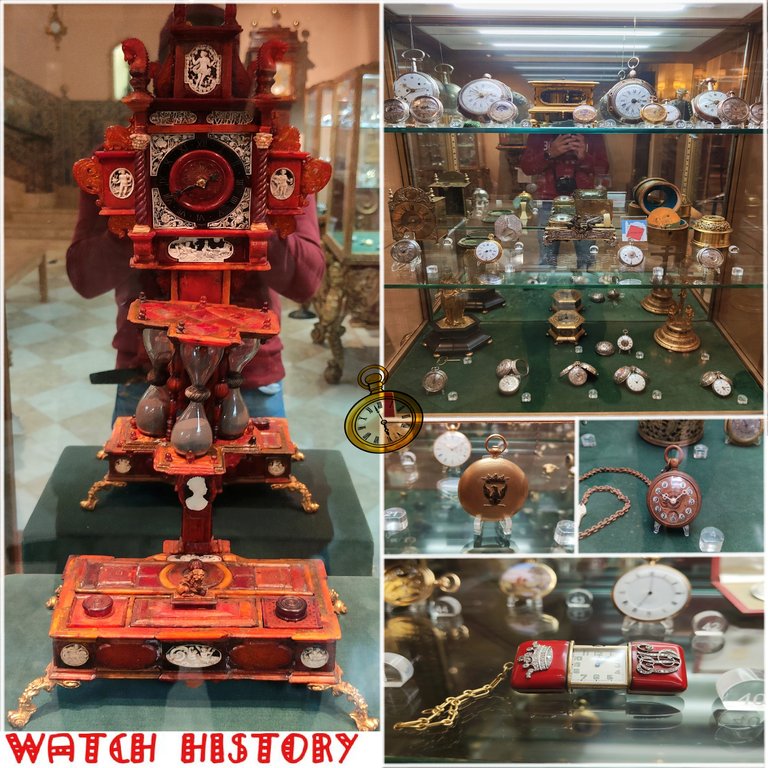 About the watch collection⌚⏱/ Sobre la coleccion de relojes🙇‍♂️📚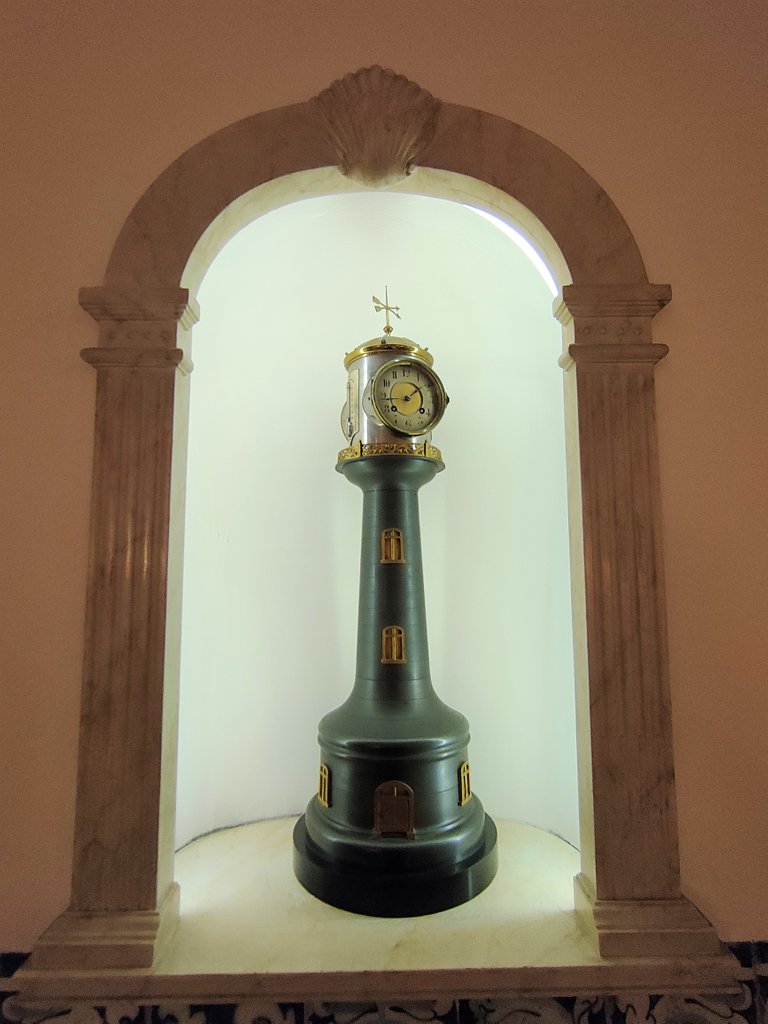 This small "museum" is located in the historic center of Lisbon and despite being very little known and frequented, it has a great contribution on Portuguese culture and universal history, inside the museum there is an inventory of more than 200 old watches from around the world ! highlighting unique watches that can only be found inside the museum! Watches are accessories that have been with us for many years and thanks to them our civilization managed to calculate the lunar phases, the movements of the sun and the stars!🧠⌚
Este pequeño "museo" se encuentra en el casco historico de Lisboa y apesar de ser muy poco conocido y frecuentado tiene un gran aporte sobre la cultura Portuguesa e historia universal, dentro del museo hay un inventario de mas de 200 relojes antiguos de todo el mundo! destacando relojes unicos que solo pueden ser encontrados dentro del museo! los relojes son accesorios que tienen con nosotros muchos años y gracias a ellos nuestra civilizacion consiguio calcular las fases lunares, los movimientos del sol y las estrellas! 🌏📚🤴👳‍♂️🧔

What was the first watch?⌚⏱/ Cual fue el primer reloj?🙇‍♂️📚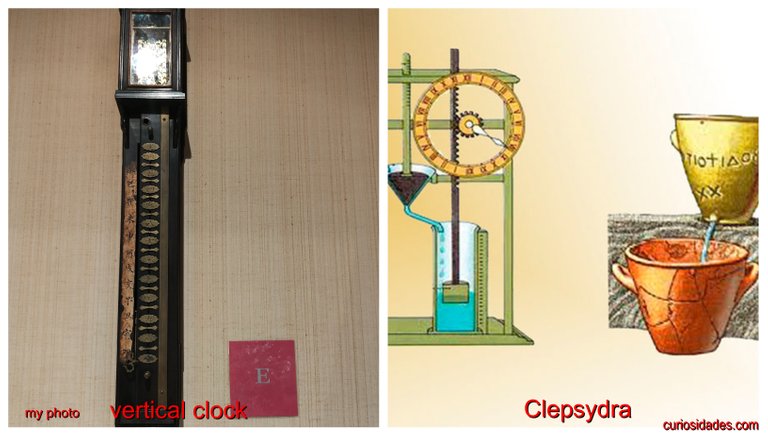 The first clock that humanity invented was the water clock! Dating back to the 1400th century BC, the Babylonian civilization was commissioned to create a clock that works with water capable of measuring the length of time it takes for water to pass from one "vessel to another that share the same dimensions", the museum de Louis-Breguet does not have a sample of a water clock but it does have at our disposal one of the oldest created in the 18th century by the Chinese! HAVE YOU SEEN A VERTICAL CLOCK???📚⌚⏱
El primer reloj que la humanidad invento fue el reloj de agua! data del siglo 1400 antes de cristo, la civilizacion babilonica fue la encargada de crear un reloj que funciona con agua capaz de medir el lapso de tiempo que demora el agua en pasar de un "recipiente a otro que comparten las mismas dimensiones", el museo de Louis-Breguet no tiene una muestra de un reloj de agua pero si tiene a nuestra disposicion uno de los mas antiguos creados en el siglo 18 por los chinos! HABIAS VISTO UN RELOJ VERTICAL???💦💧

Abraham Louis Breguet⌚⏱🙇‍♂️📚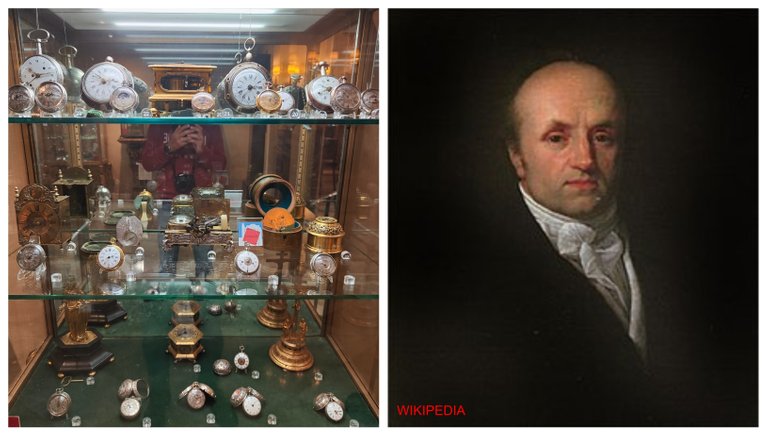 This character was considered the "father" of the profession and investment of watches, he lived between the 17th and 18th centuries and at the age of fifteen he was already an expert watchmaker! He was the founder of the brand "Breguet" a Swiss company that manufactures high-end custom watches, between the years 1780 and 1816 he gave life to the famous pocket watch that would later be the predecessor of the wristwatch! he patented the "Tourbillon" mechanism, a very complex mechanical system admired by watchmakers around the world!🧠🧠
Este personaje fue considerado como el "padre" de la profesion e invesion de relojes, vivio entre los siglos 17-18 y a la corta de edad de quince años ya era un relojero experto! el fue el fundador de la marca "Breguet" una compañia suiza que fabrica relojes de alta gama personalizados, entre los años 1780 a 1816 dio vida al famoso reloj de bolsillo que mas adelante seria el predecesor del reloj de pulsera! patento el mecanismo de "Tourbillon" un sistema mecanico muy complejo admirado por los relorejos de todo el mundo!🤯🧔⌚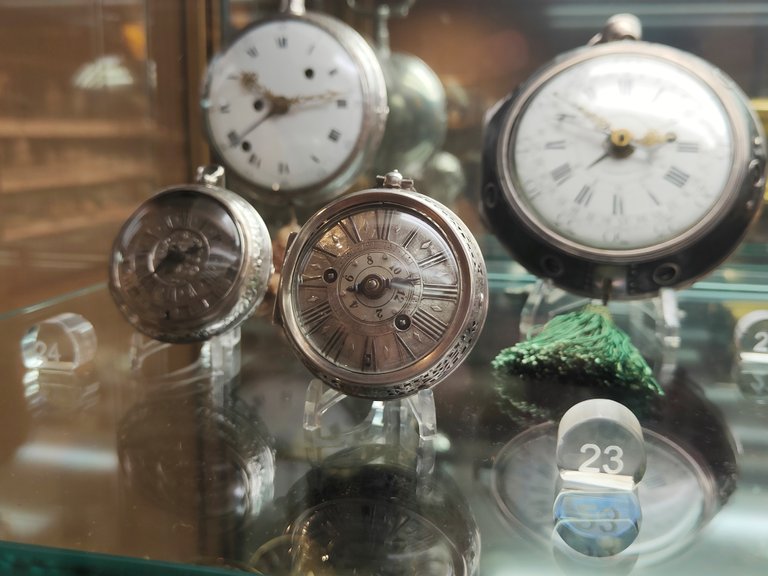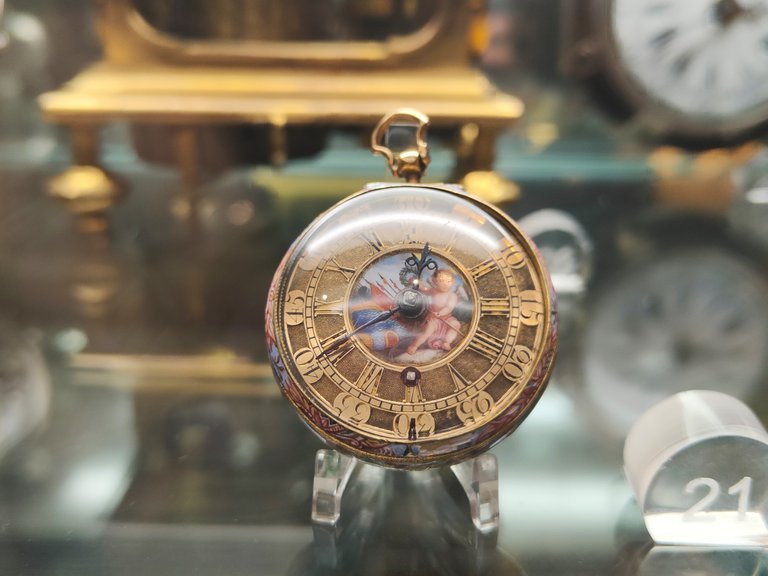 The museum is named "Louis-Breguet" because the Portuguese collector Antonio Medeiros managed to buy many models of watches that had been made by Mr. Abraham, the oldest watch found was a simple watch created by the Egyptians with more than 3500 years, We can visit the city of "Cayambe" and delight ourselves with a sundial that was in charge of separating the day into "hours".⌚🧠🧔
El museo tiene como nombre "Louis-Breguet" porque el coleccionador Portugues Antonio Medeiros logro comprar muchos modelos de relojes que habian sido fabricados por el señor Abraham, el reloj mas antiguo encontrado fue un reloj simple creado por los egiptos con mas de 3500 años, podemos visitar la ciudad de "Cayambe" y deleitarnos con un reloj solar que se encargaba de separar el dia en "horas".⌚🌏🌏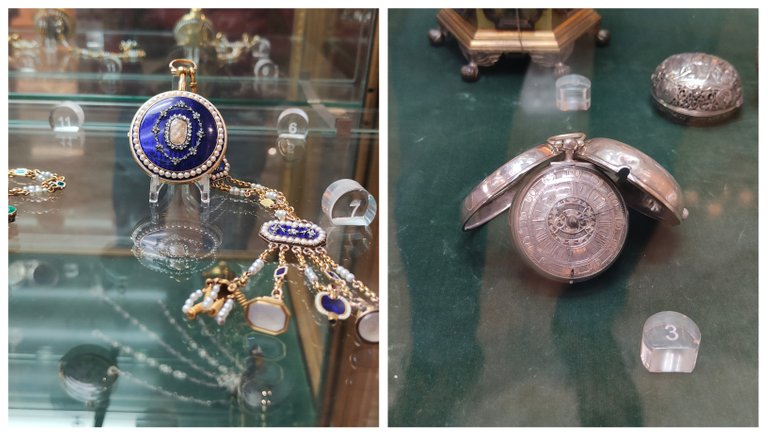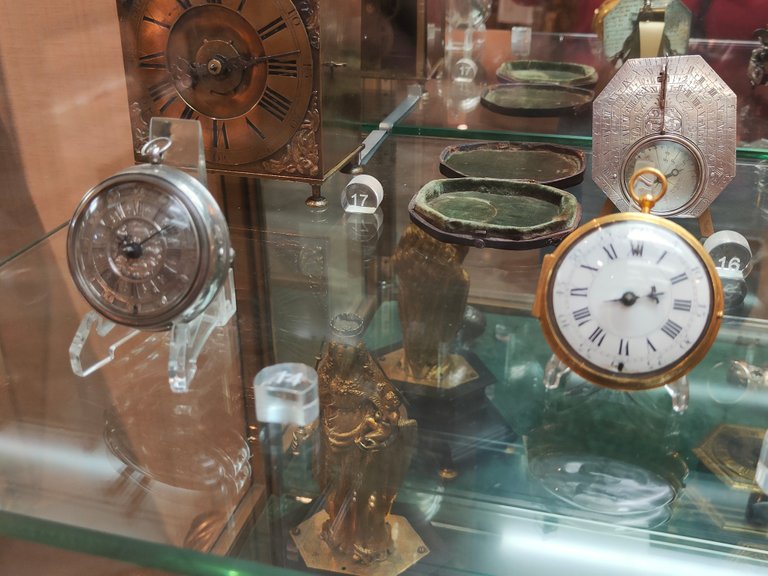 When we got to the 13th century the hours had been divided into "12", there being differences between summer and winter! Later the Arabs created a more sophisticated time system making all hours have the same "duration", but it was not until the Middle Ages when this system was perfected and would be applied globally.⌚👳‍♂️📚
Cuando llegamos al siglo 13 las horas habian sido divididas en "12", habiendo diferencias entre verano e invierno! posteriormente los arabes crearon un sistema de tiempo mas sofisticado haciendo que todas las horas tuvieran la misma "duracion", pero no fue hasta la edad media cuando se perfecciono este sistema y seria aplicado en forma global.⌚🧔🤯

the priceless watch⌚⏱/ El reloj invaluable🙇‍♂️📚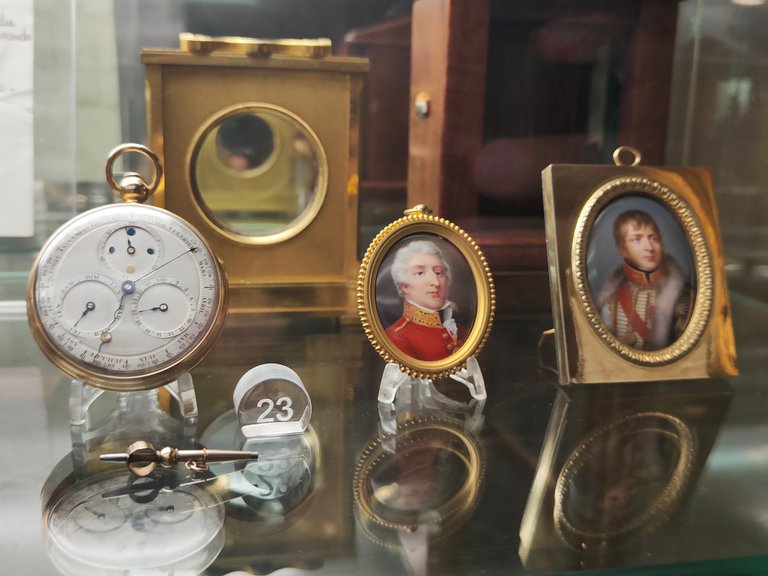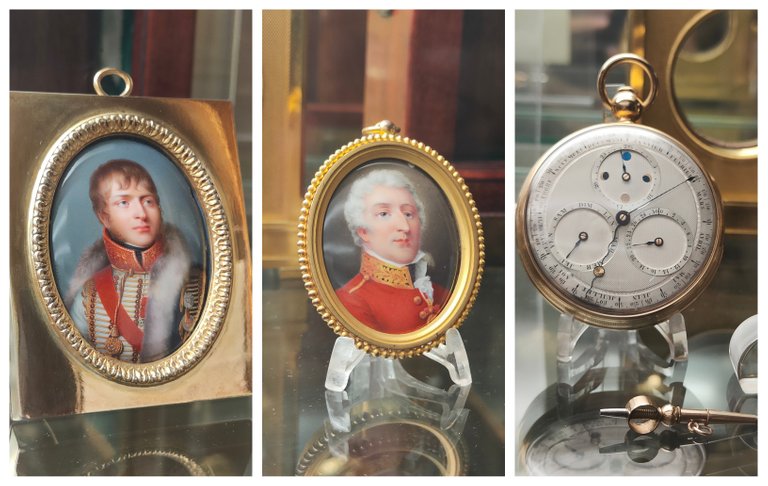 This is one of the most interesting watches in the world, it is a Breguet pocket watch that was commissioned by General Junot and ironically ended up in the hands of General Wellington, the watch is made of gold and silver and was made to measure , can be used as a pocket, carriage and travel watch! these two characters fought in the Napoleonic war in Portugal in 1807👨‍🏫⌚📚
Este es uno de los relojes mas interesantes del mundo, se trata de un reloj de bolsillo Breguet que fue encomendado por el general Junot y que ironicamente acabo en las manos del general Wellington, el reloj esta fabricado con oro y plata y fue hecho a medida, puede ser usado como reloj de bolsillo, de carruaje y viaje! estos dos personajes combatieron en la guerra napoleonica de Portugal en 1807🤯🤯

The Bonaparte family clock⌚⏱/ El reloj de la familia bonaparte🙇‍♂️📚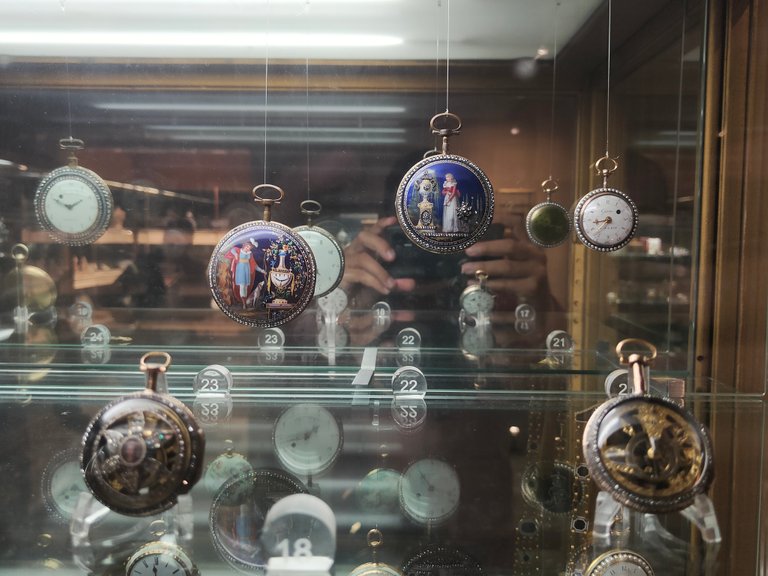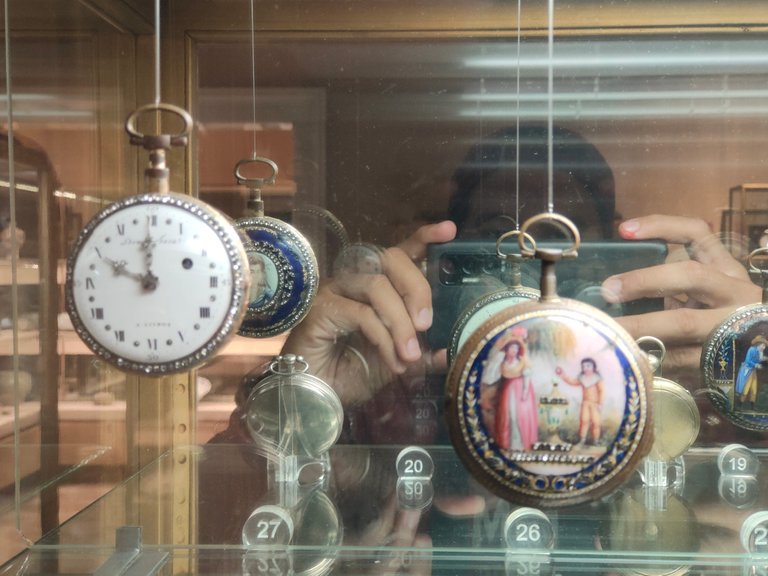 Another priceless piece of the collection made by Breguet is a carriage clock that belonged to Caroline Bonaparte, Napoleon's younger sister! It was made with silver and enamel, a work of art with silk inside! dates from the year 1810.⌚👨‍🏫🌏👸
Otra pieza invaluable de la coleccion fabricado por Breguet se trata de un reloj de carruaje que pertenecio a Carolina Bonaparte la hermana mas joven de Napoleon! fue fabricado con plata y esmalte una obra de arte con seda en su interior! data del año 1810.👸👸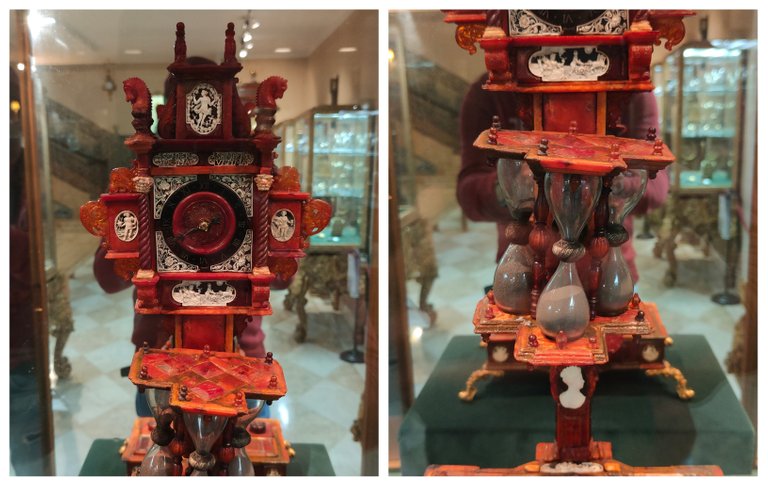 This is one of the most curious clocks in the collection, it is made of a wooden paneling and has amber plates and ivory medallions, it dates from the 16th century and was built in Poland, it presents 3 "sand jars" that measure between 15 , 30 and 60 minutes! as it has a mirror in the background it serves as a beautiful decorative piece!⌚⏱⏱
Este es uno de los relojes mas curiosos de la coleccion esta fabricado en un revestimiento de madera y tiene placas de ambar y medallones de marfil, data del siglo 16 y fue construido en polonia, presenta 3 "frascos de arenas" que hace medicion entre 15, 30 y 60minutos! como posee un espejo de fondo sirve como una hermosa pieza decorativa!👩‍💻🕵️‍♂️🤴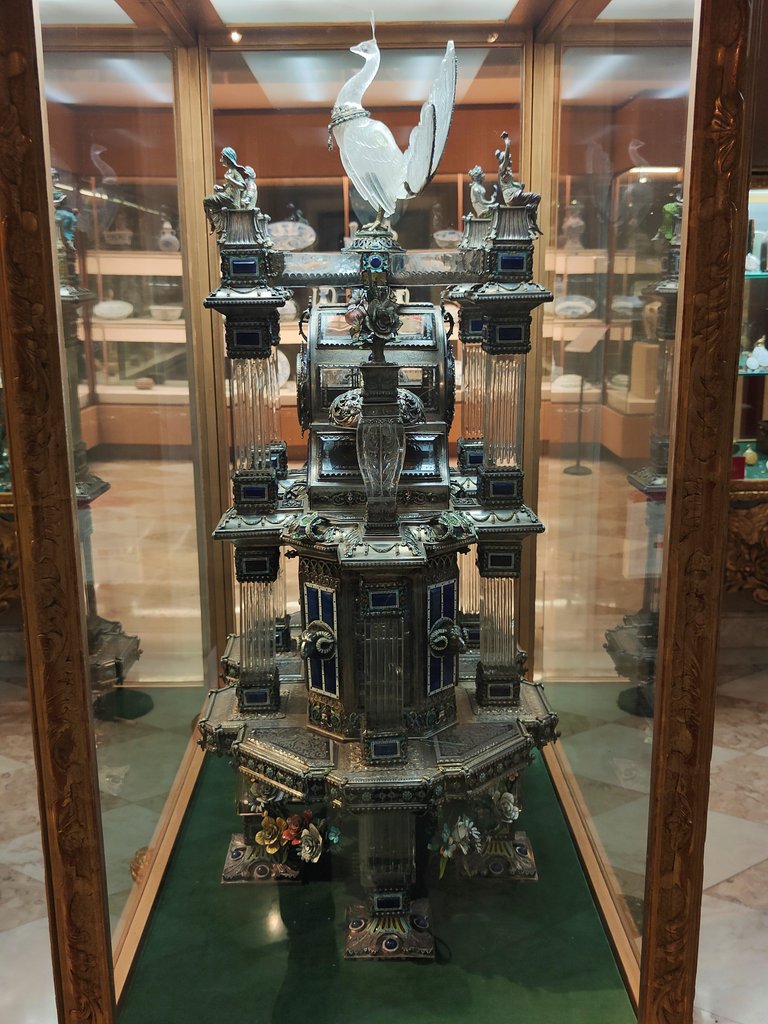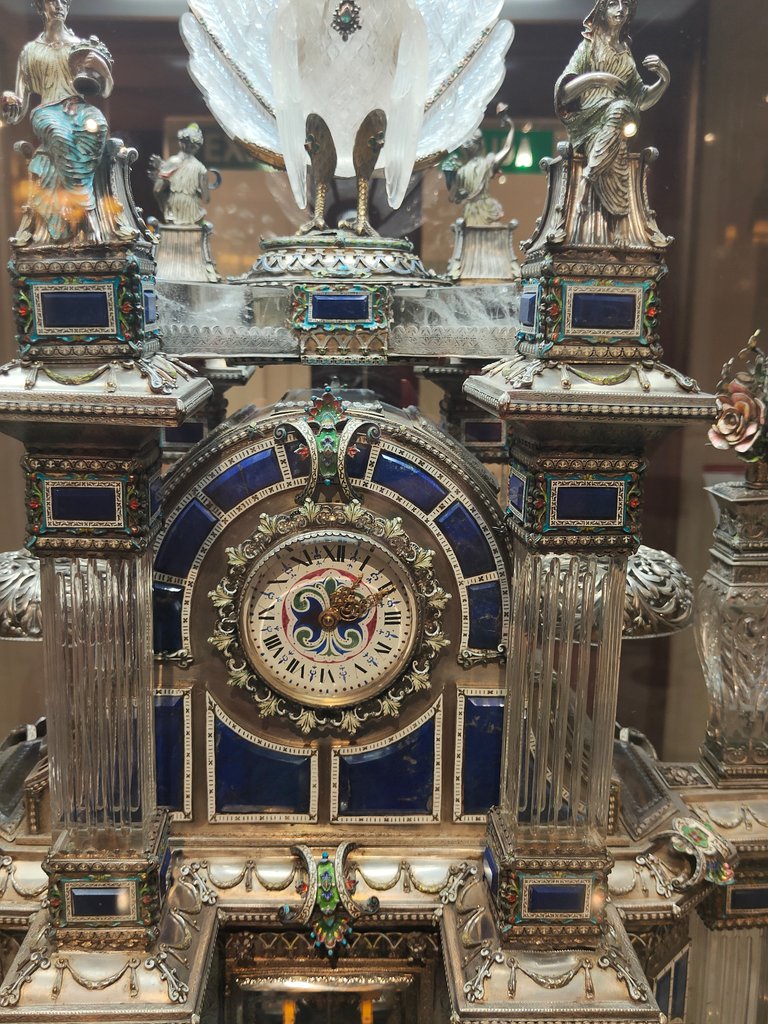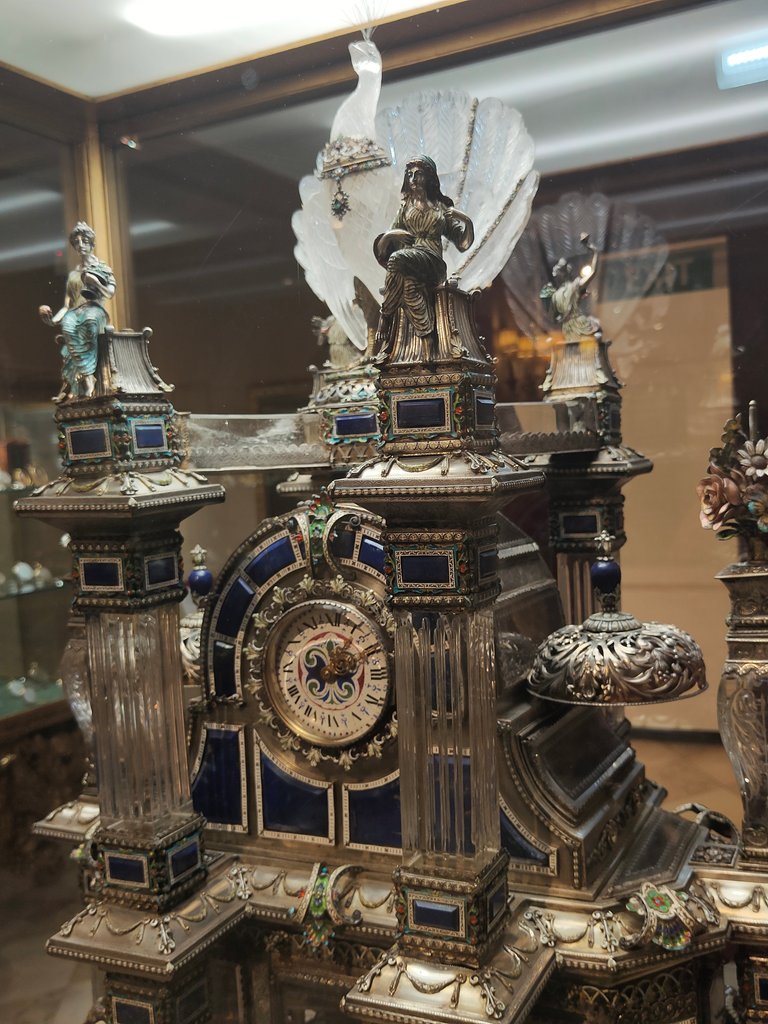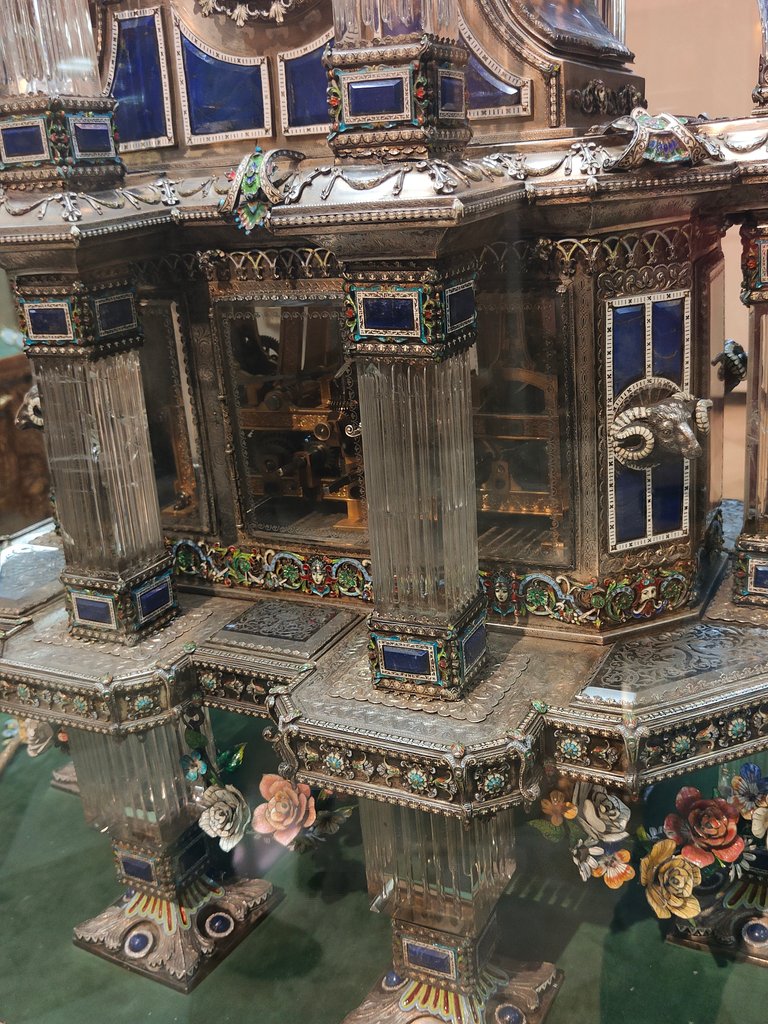 This is one of my favorites because it is quite luxurious, we can see endless precious stones! It is called "goldsmith leopold clock" it was made between 1883-1922 it is made of silver gems, precious stones, quartz it has a neo-renaissance style and was bought in Vienna.⏱⌚
Este es uno de mis favoritos porque es bastante lujoso, podemos ver un sin fin de piedras preciosas! se llama "goldsmith leopold clock" fue fabricado entre 1883-1922 es de plata gemas, piedras preciosas, quarzo tiene un estilo neo-renacentista y fue comprado en Viena.🤑🤑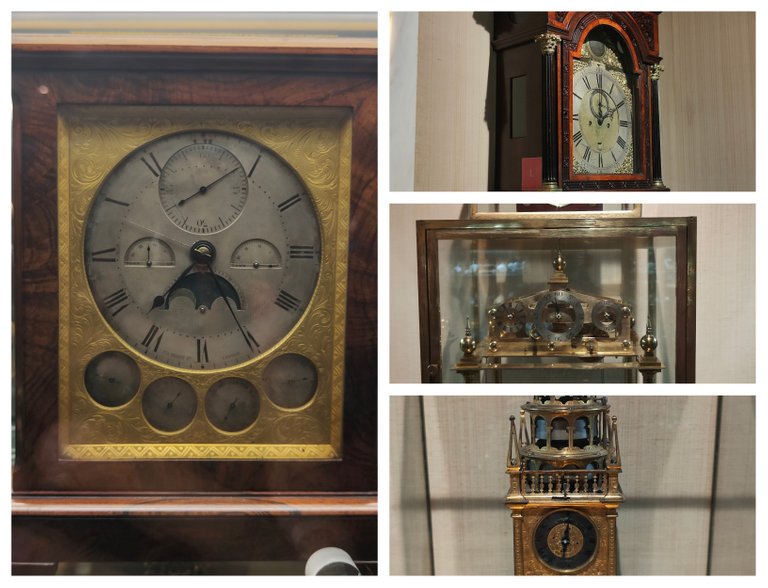 Here we see several clocks of different styles and dates, they also stand out in the museum for their great cultural value, one is from the 16th century while the rest are from the years 1770, 1781, 1720, almost all made of bronze, metal and wood!🕵️‍♂️👩‍💻⏱
Aqui vemos varios relojes de estilos y fechas diferentes, tambien destacan en el museo por su gran valor cultural, uno es del siglo 16 mientras el resto son de los años 1770, 1781, 1720, casi todos fabricados con bronce, metal y madera! 📚🤯👨‍🏫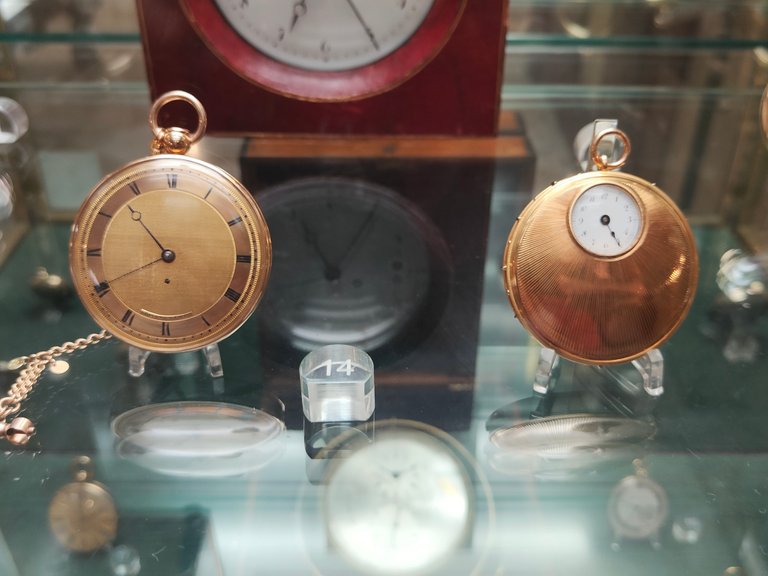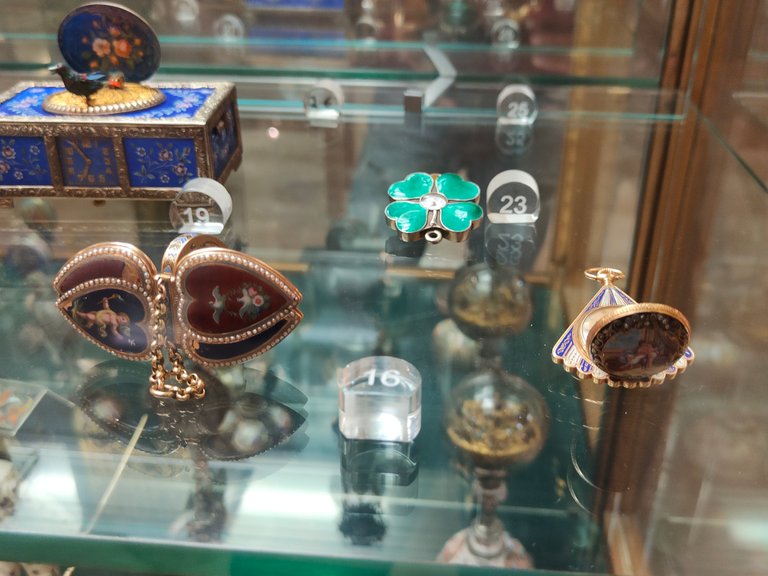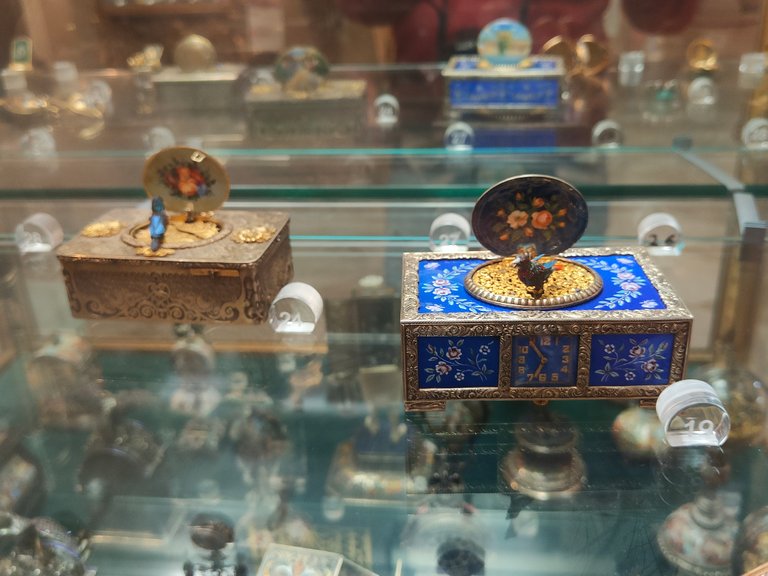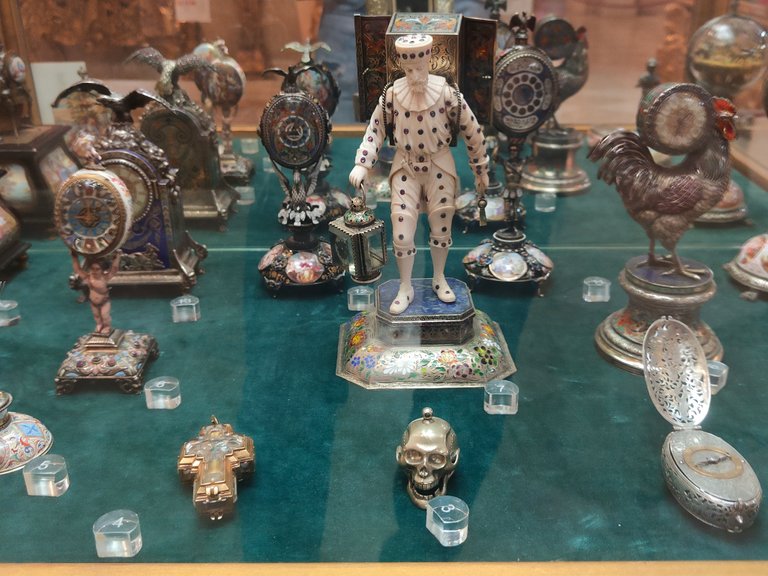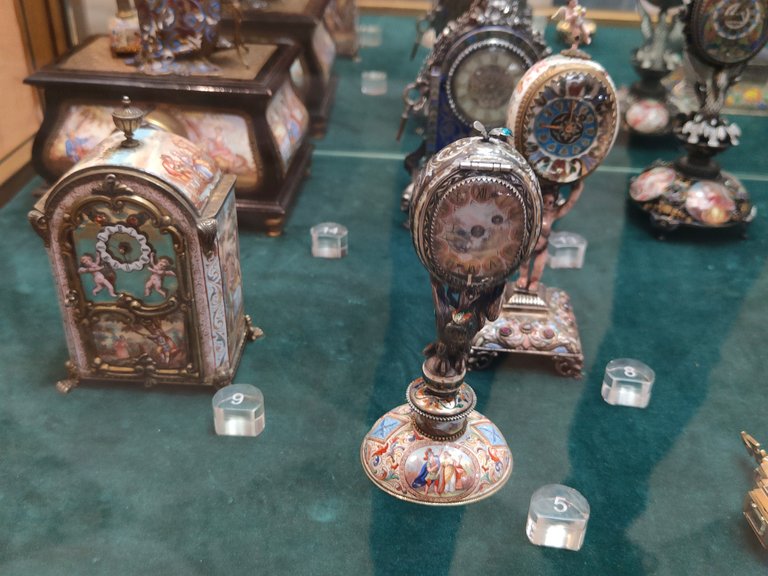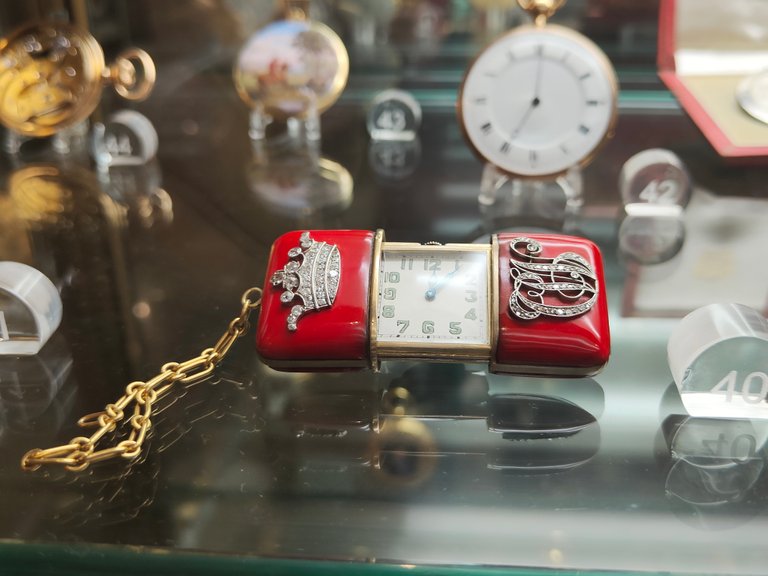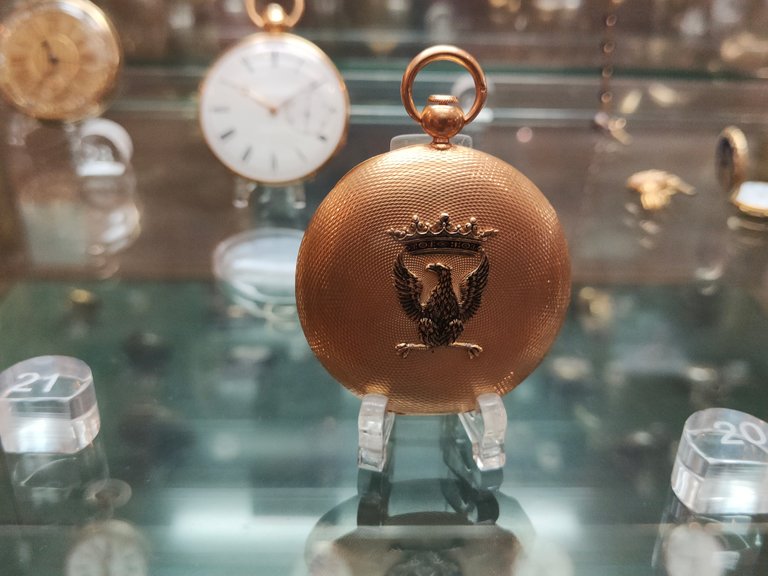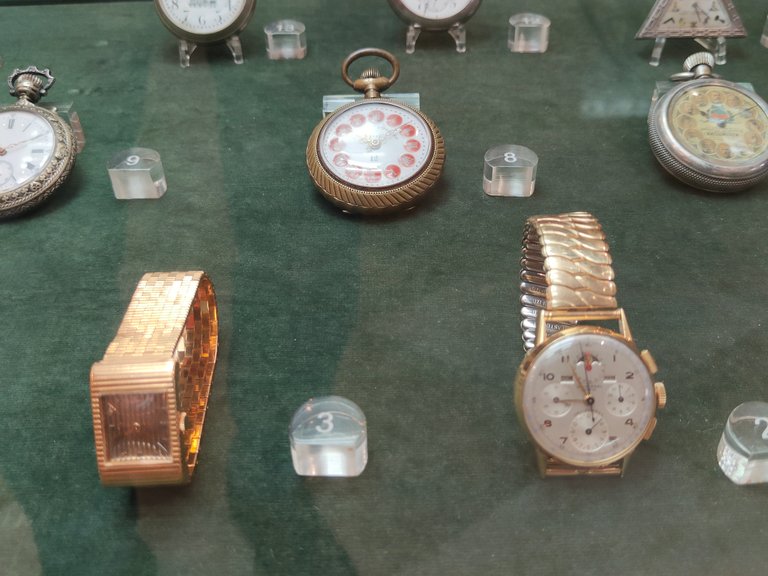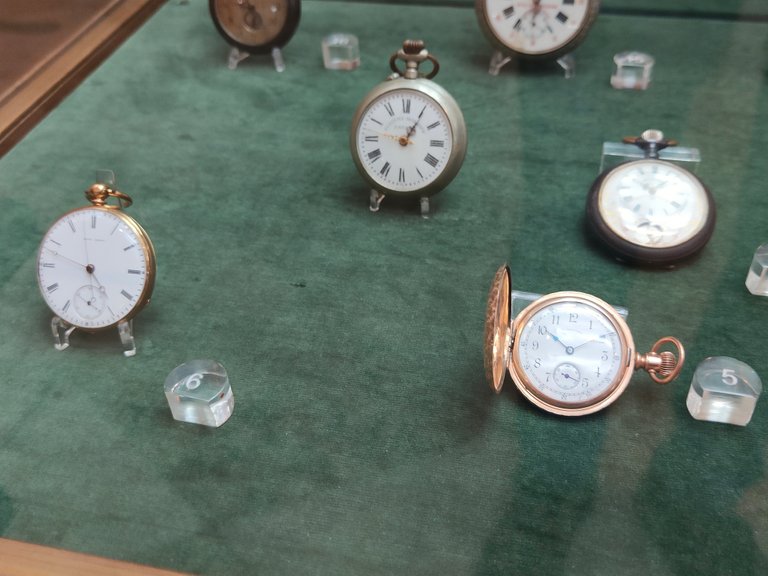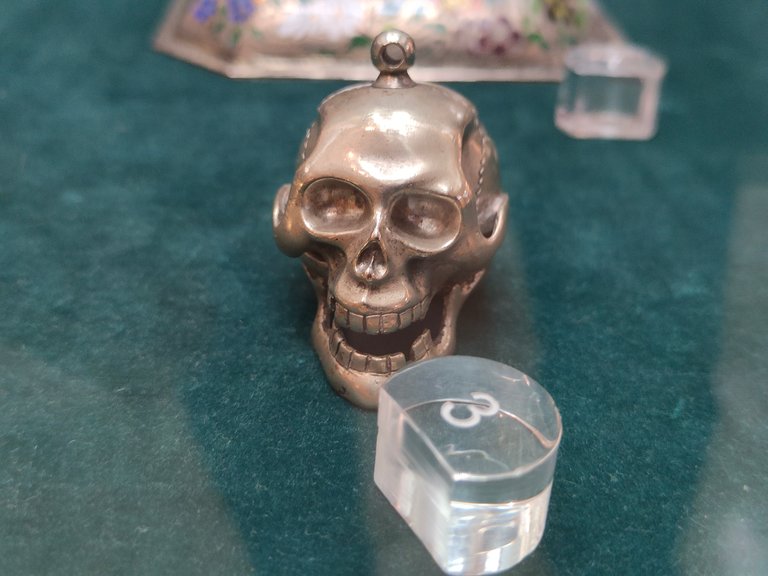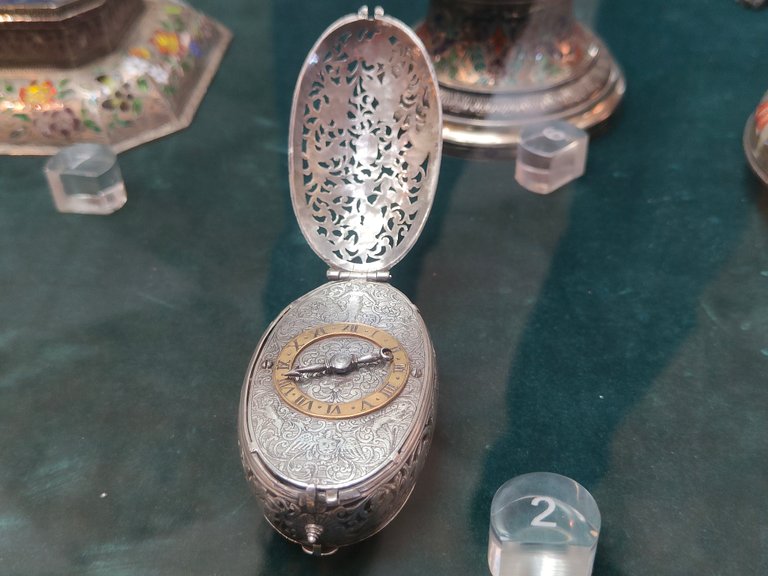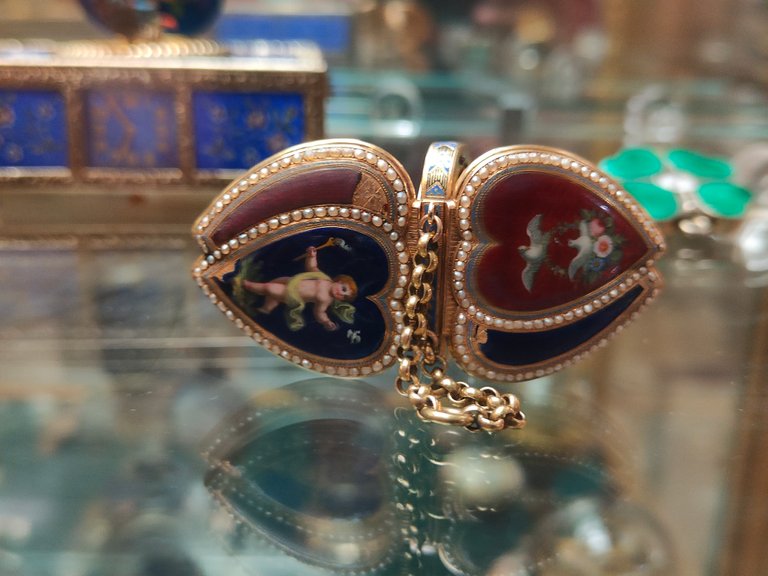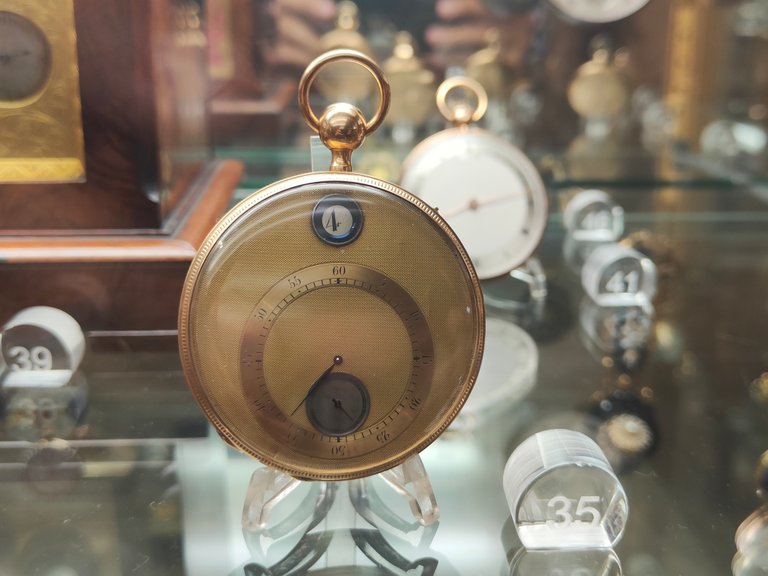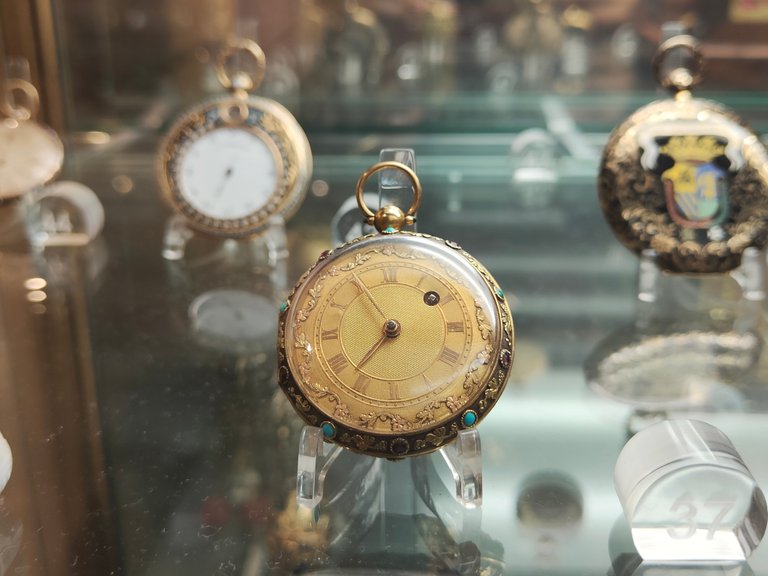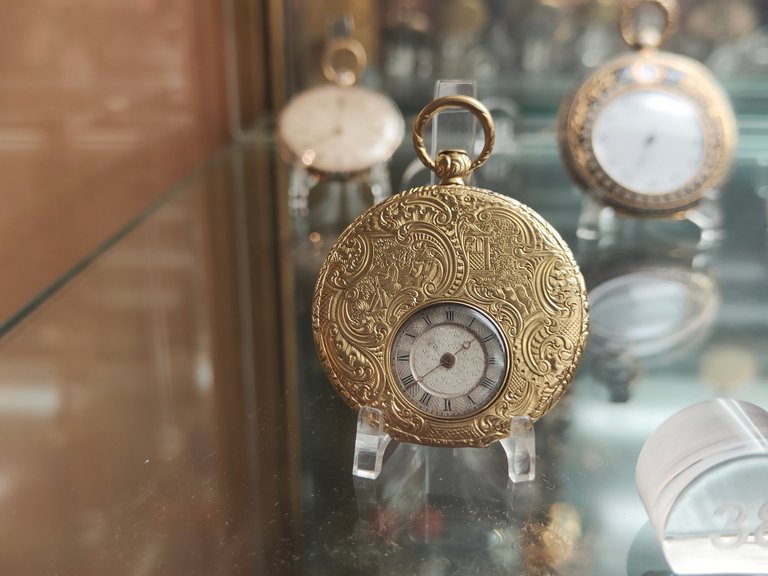 When the Breguet began to be built, only people with money were able to access these luxurious decorative pieces! Whoever was wealthy could have a watch made to their liking! they were called custom watches! and then a watch became "synonymous with power and wealth" today that standard is maintained, there are watches that are impossible to acquire if you are not rich! but today there are watches for different social classes!📚⏱
Cuando se comienzan a construir los Breguet solo las personas con dinero eran capaz de acceder a estas piezas decorativas lujosas! quien era adinerado podia mandar a fabricar un reloj a su gusto! eran llamados relojes personalizados! y entonces un reloj paso a ser "sinonimo de poder y riqueza" hoy en dia ese estandar se mantiene, hay relojes imposible de adquirir si no eres rico! pero en la actualidad hay relojes para las diferentes clases sociales!🕵️‍♂️🤯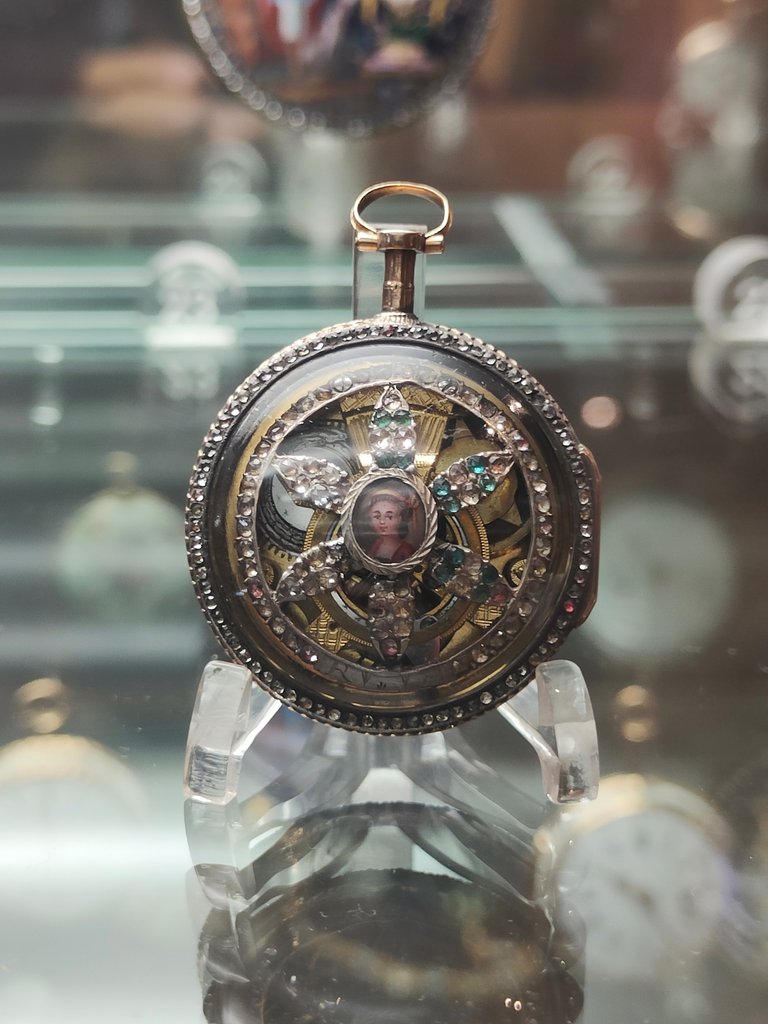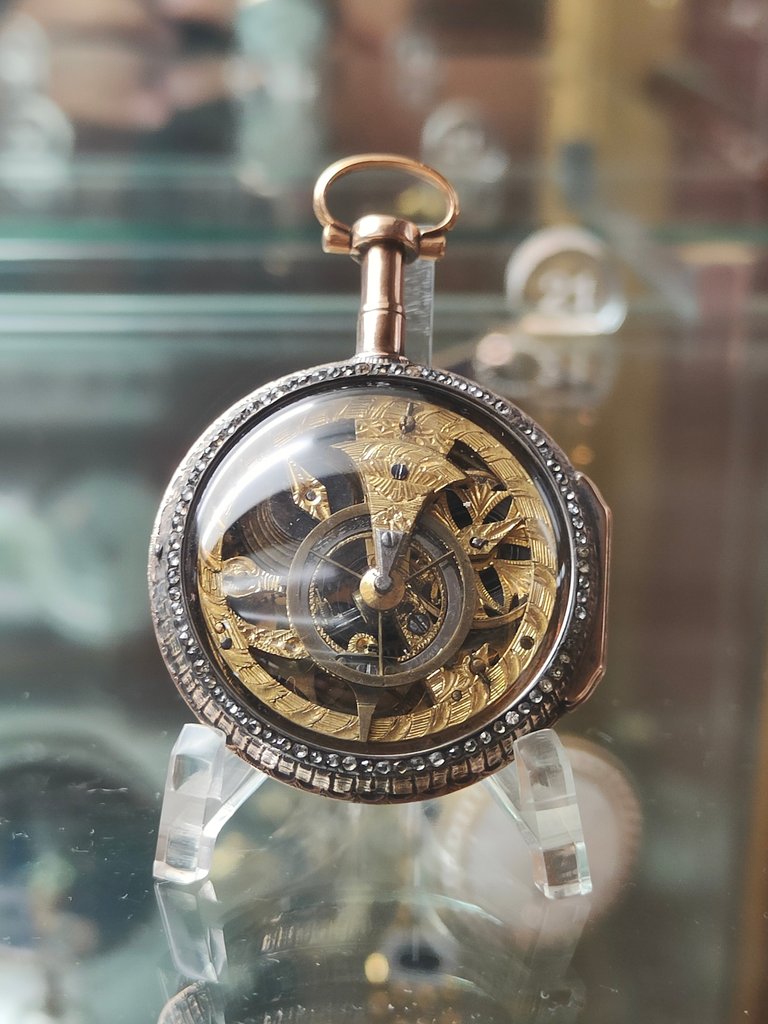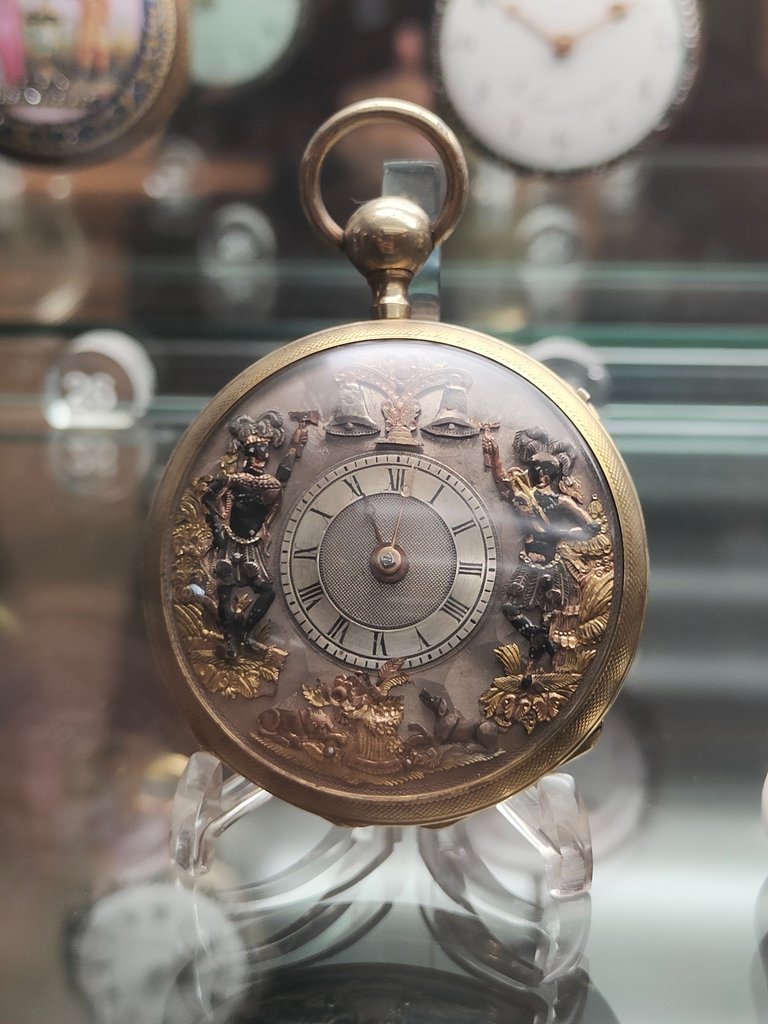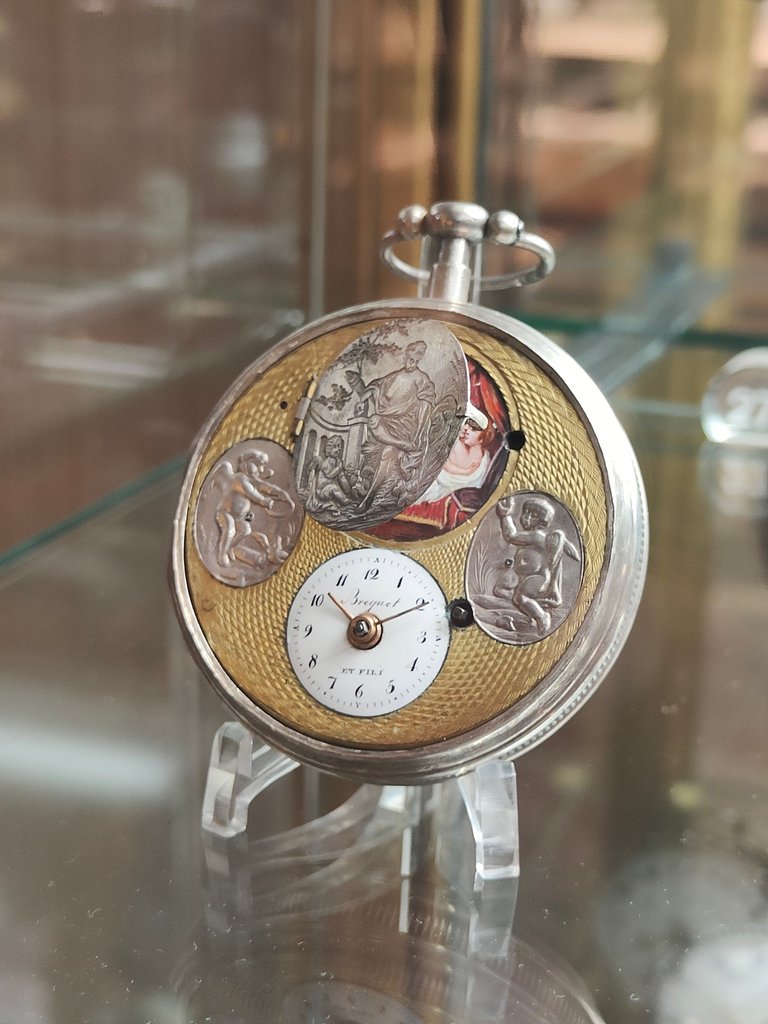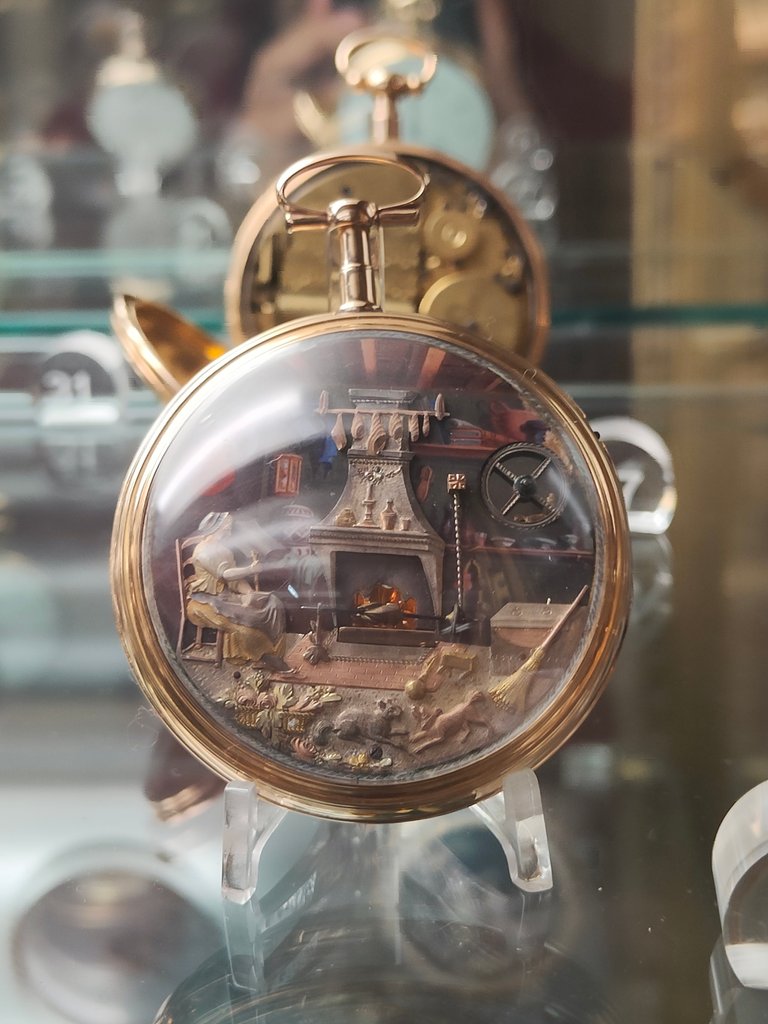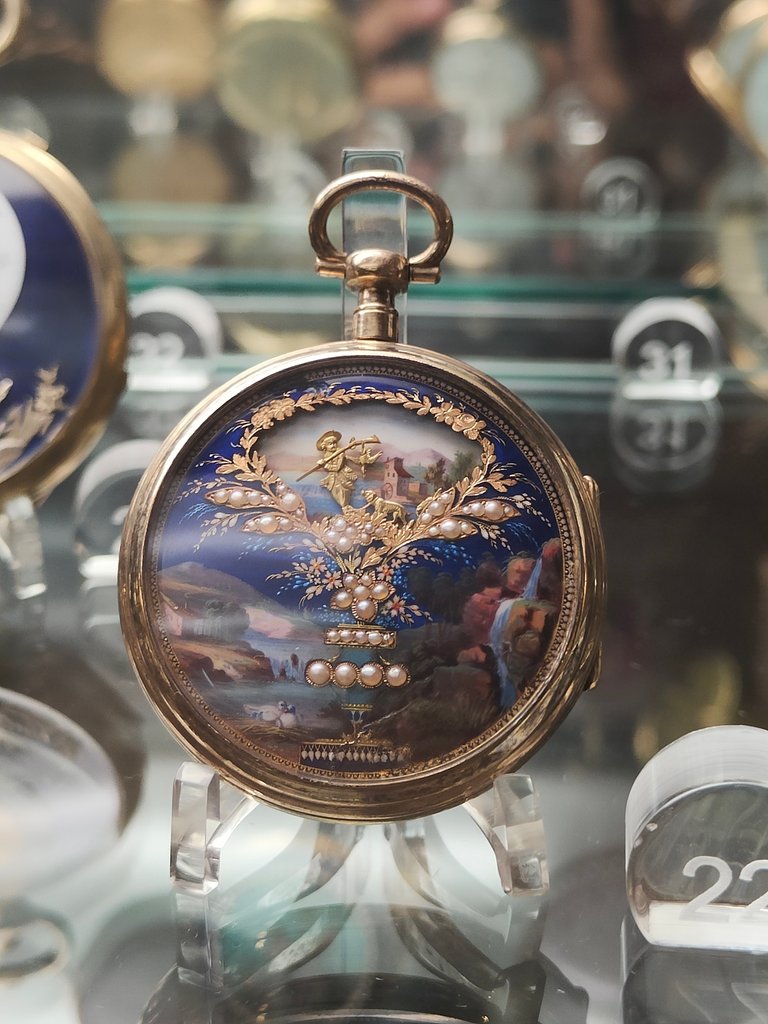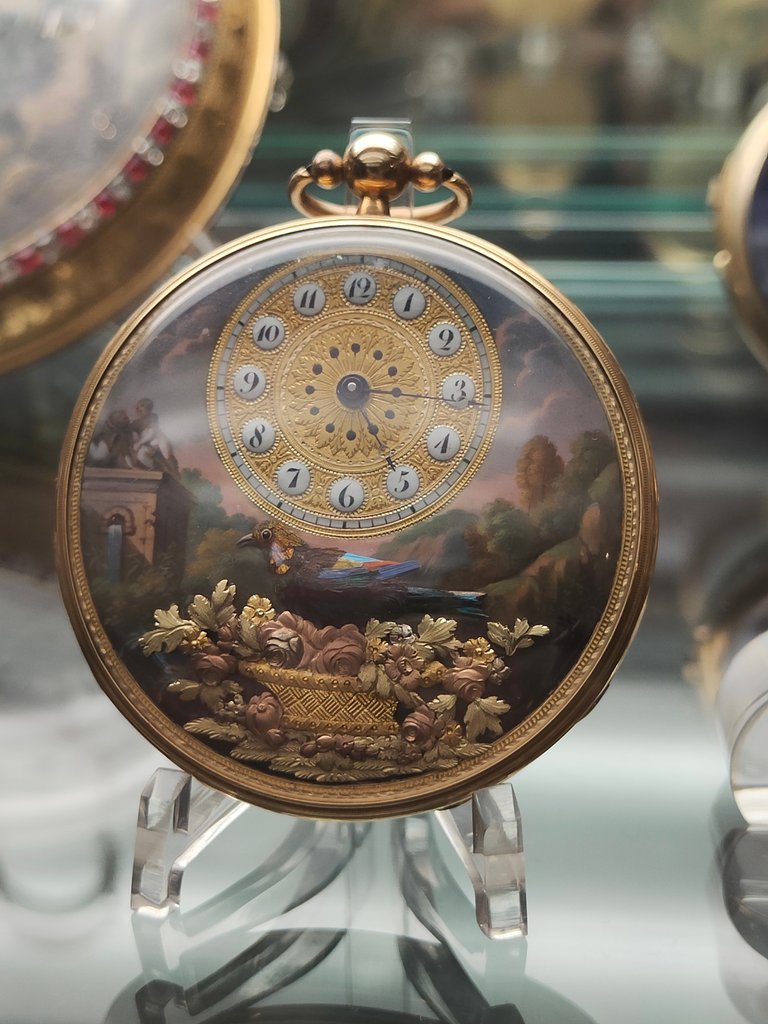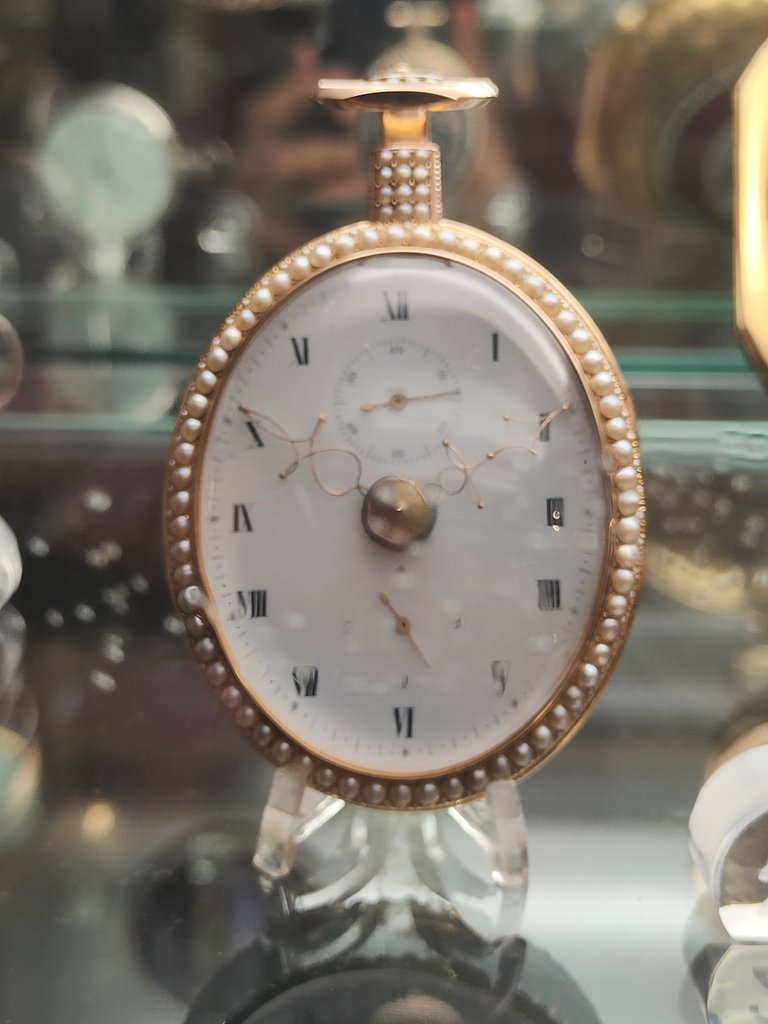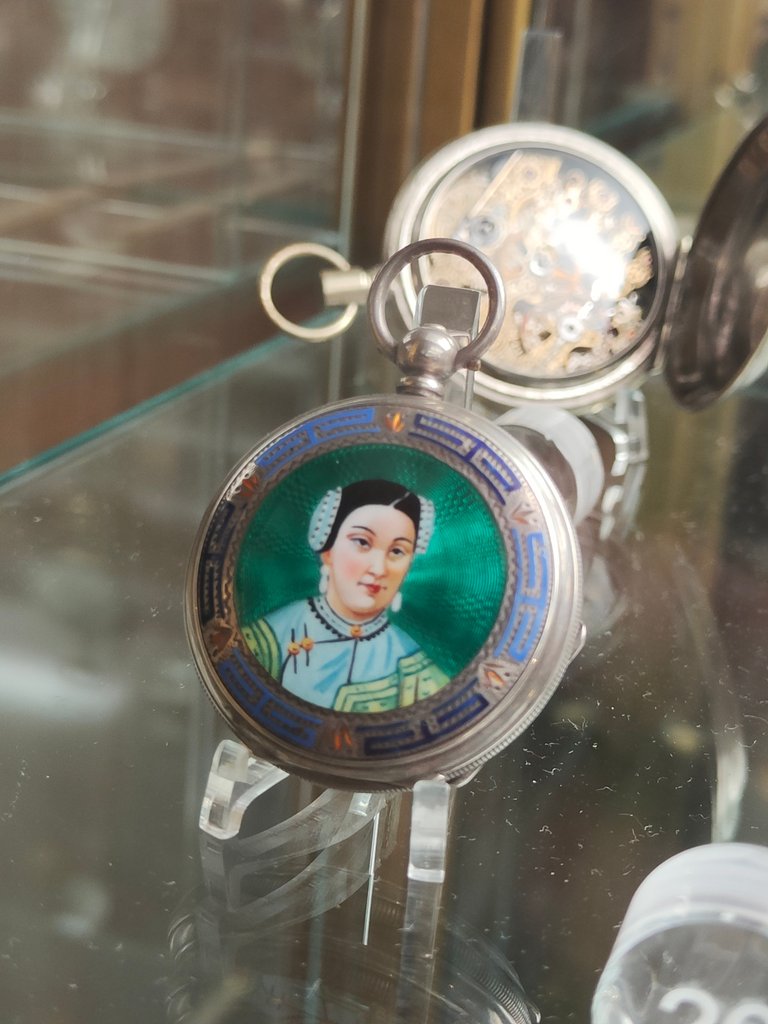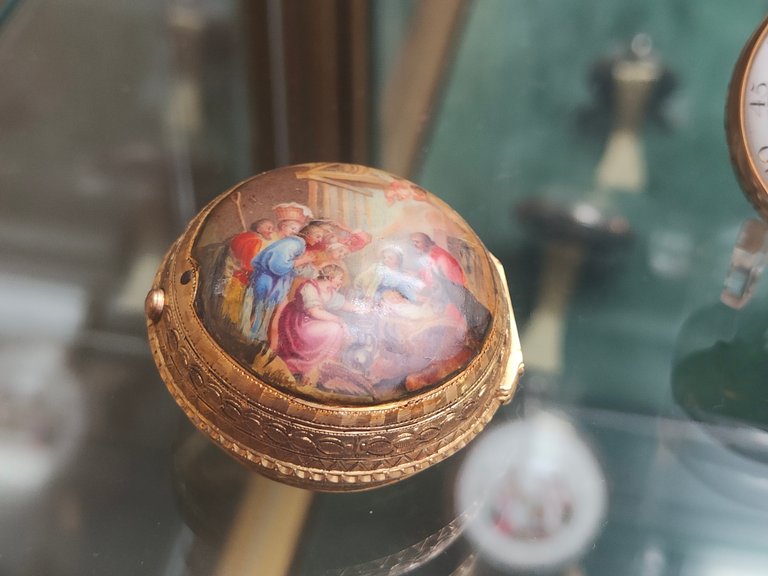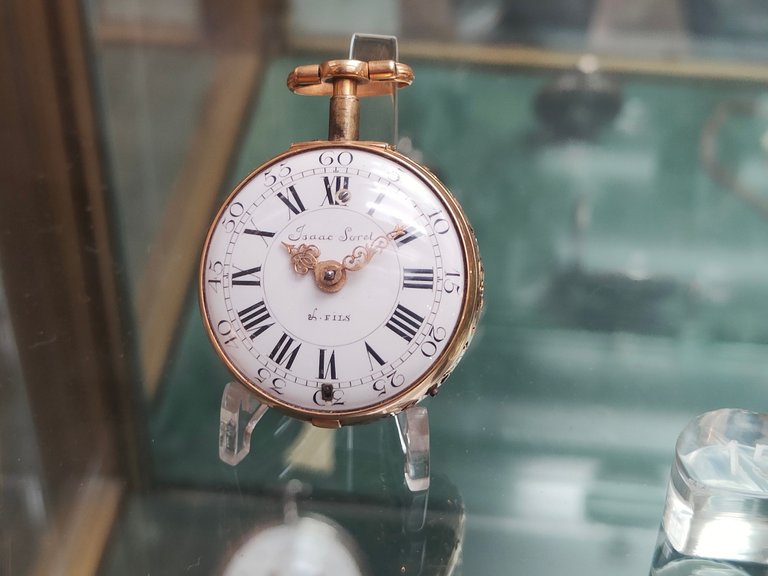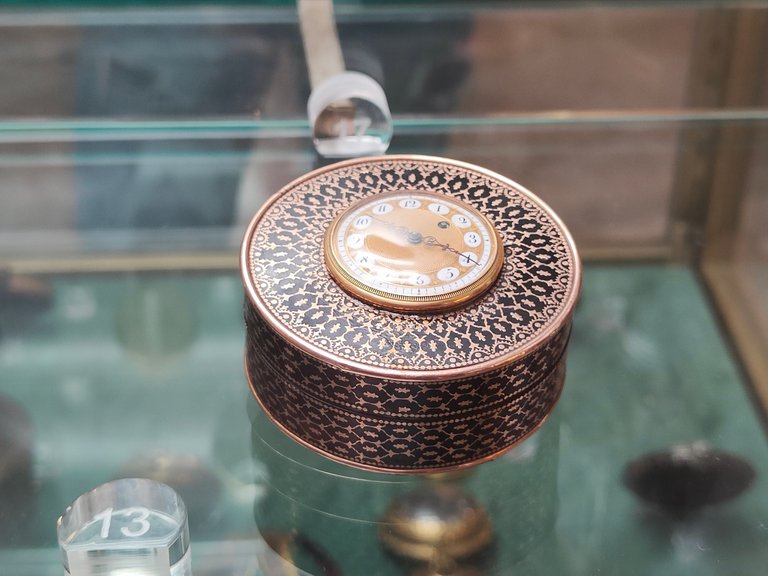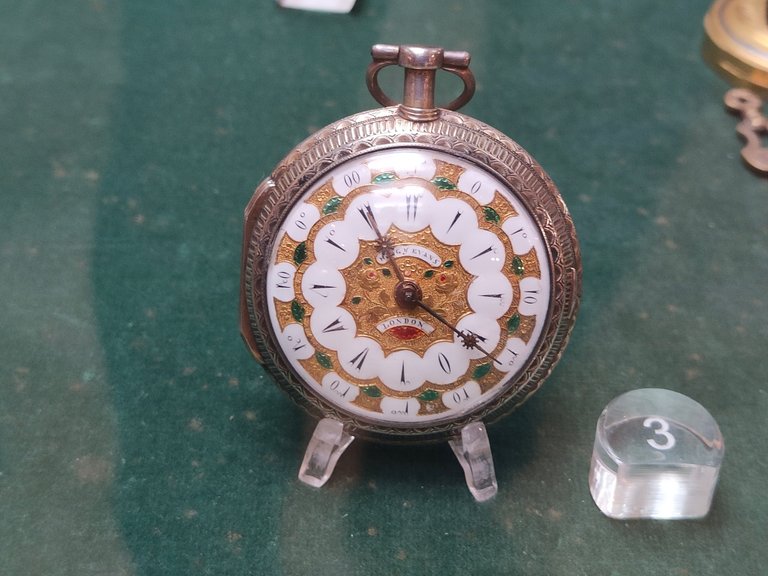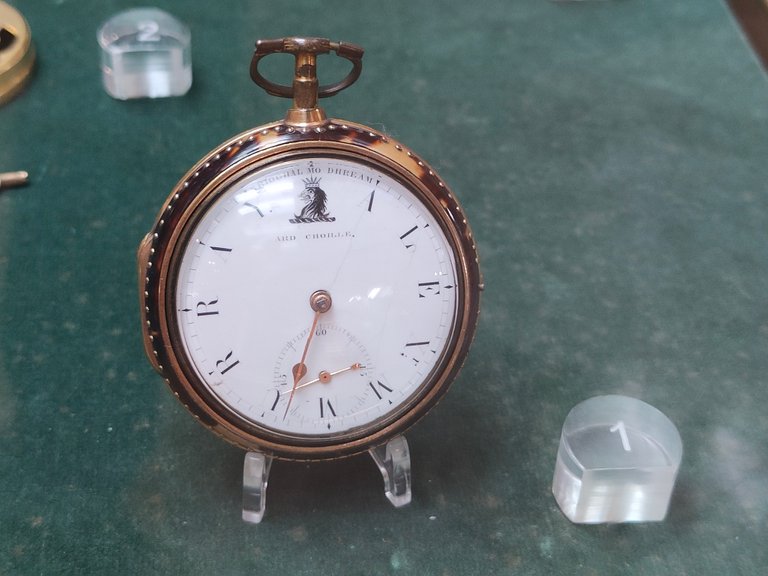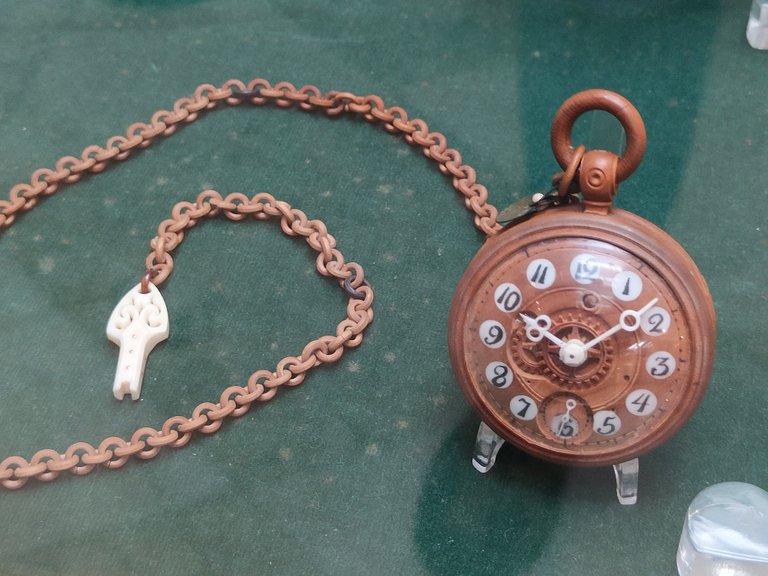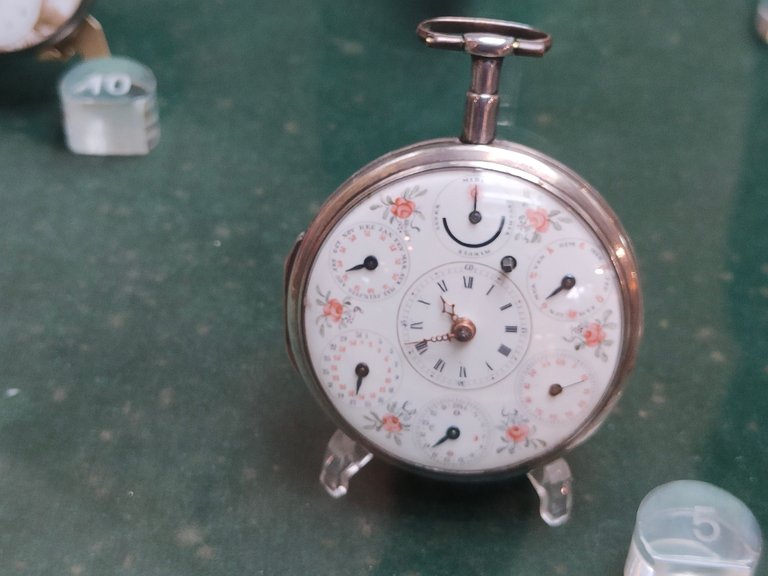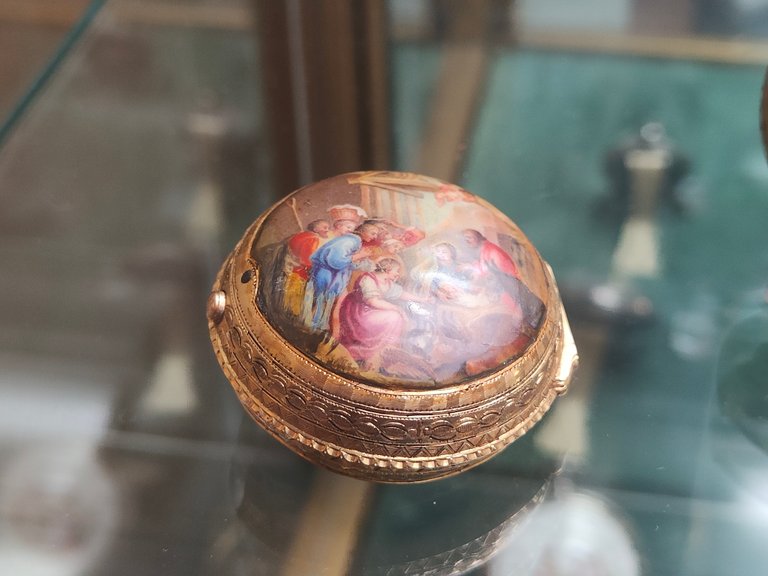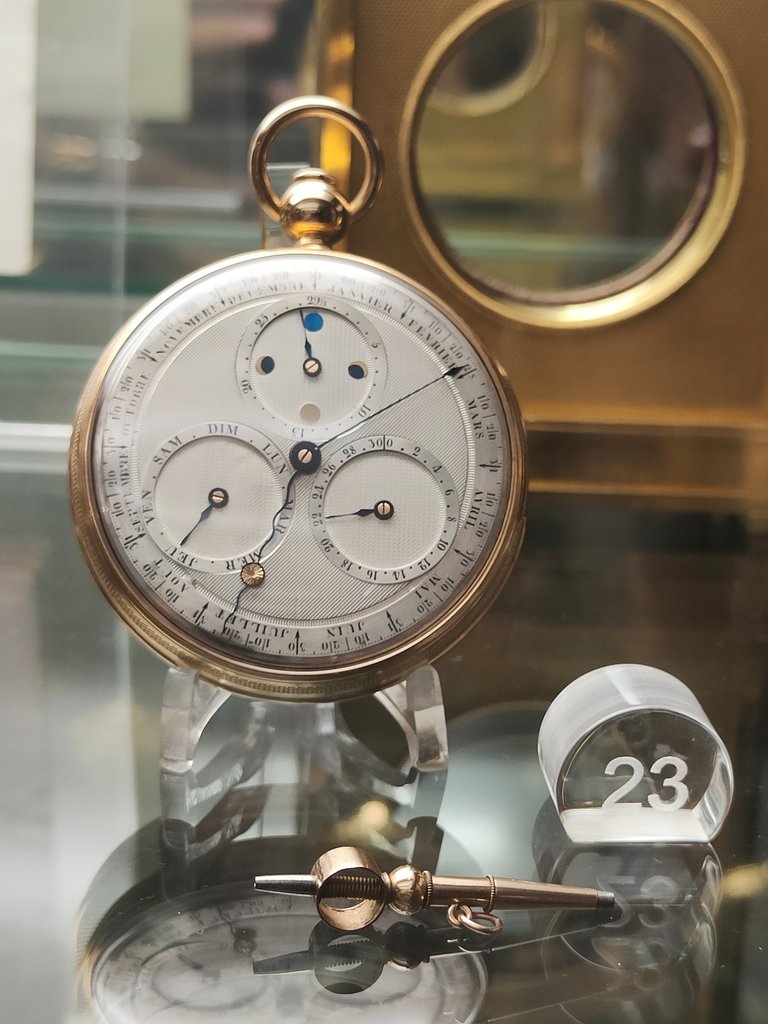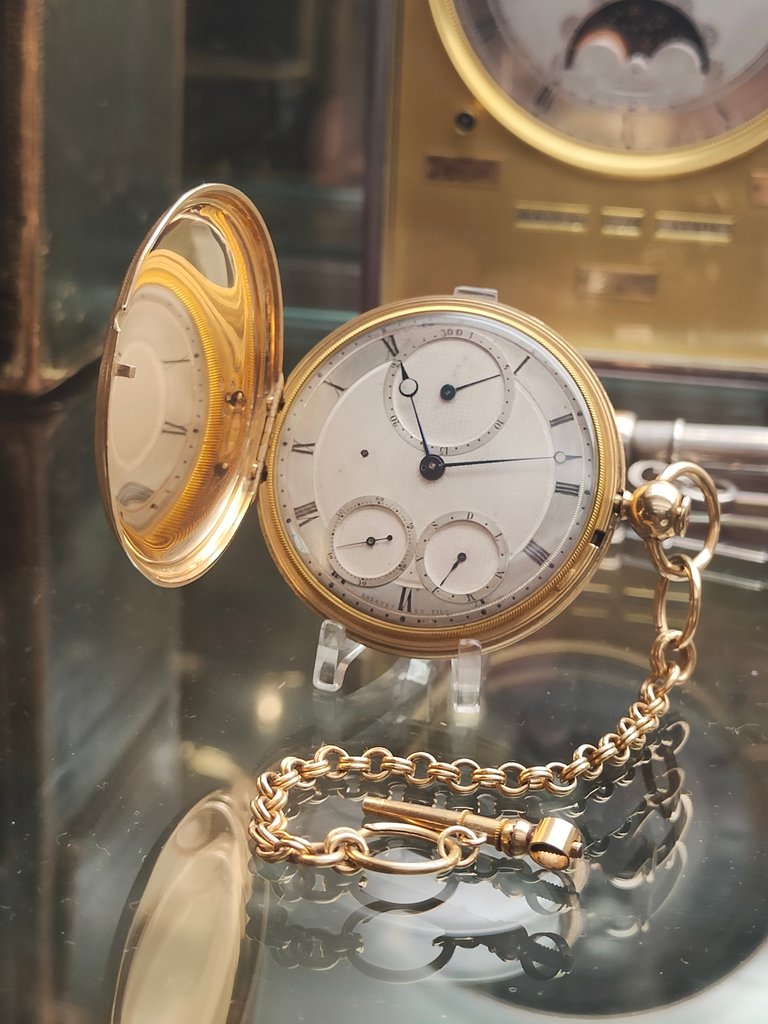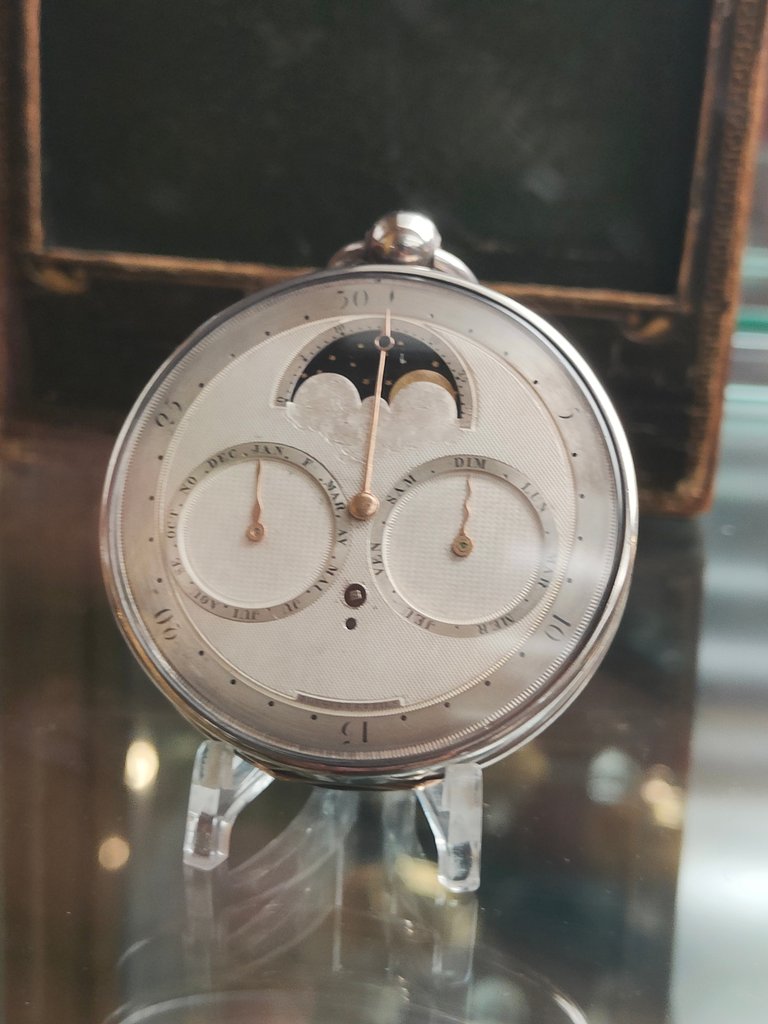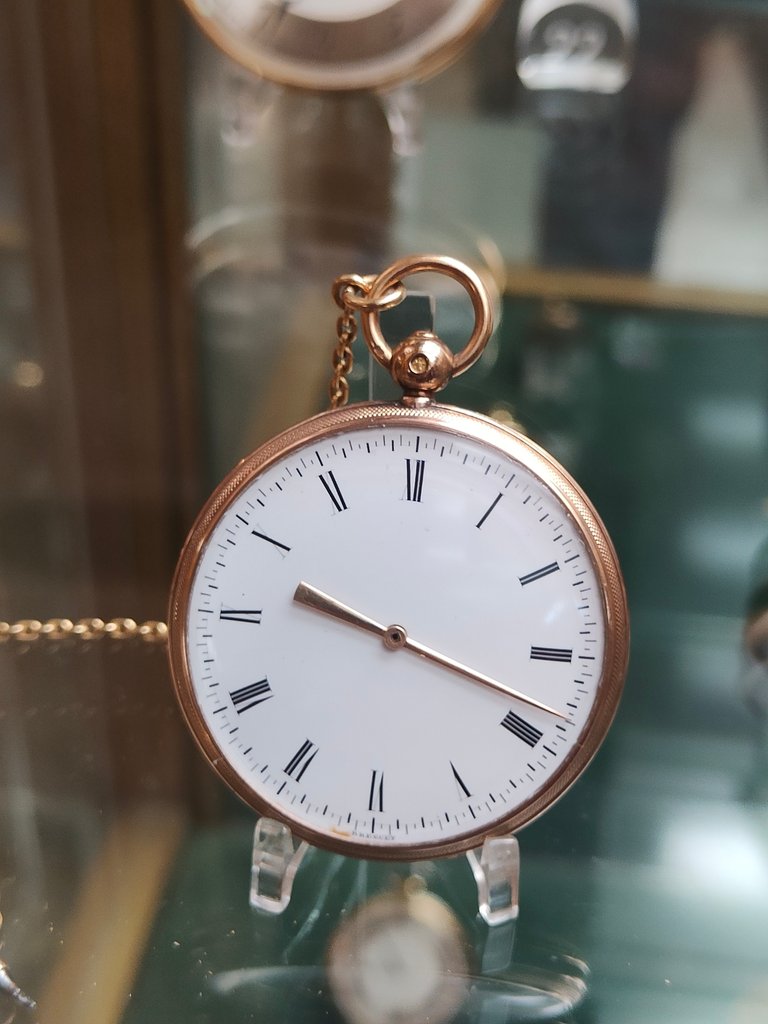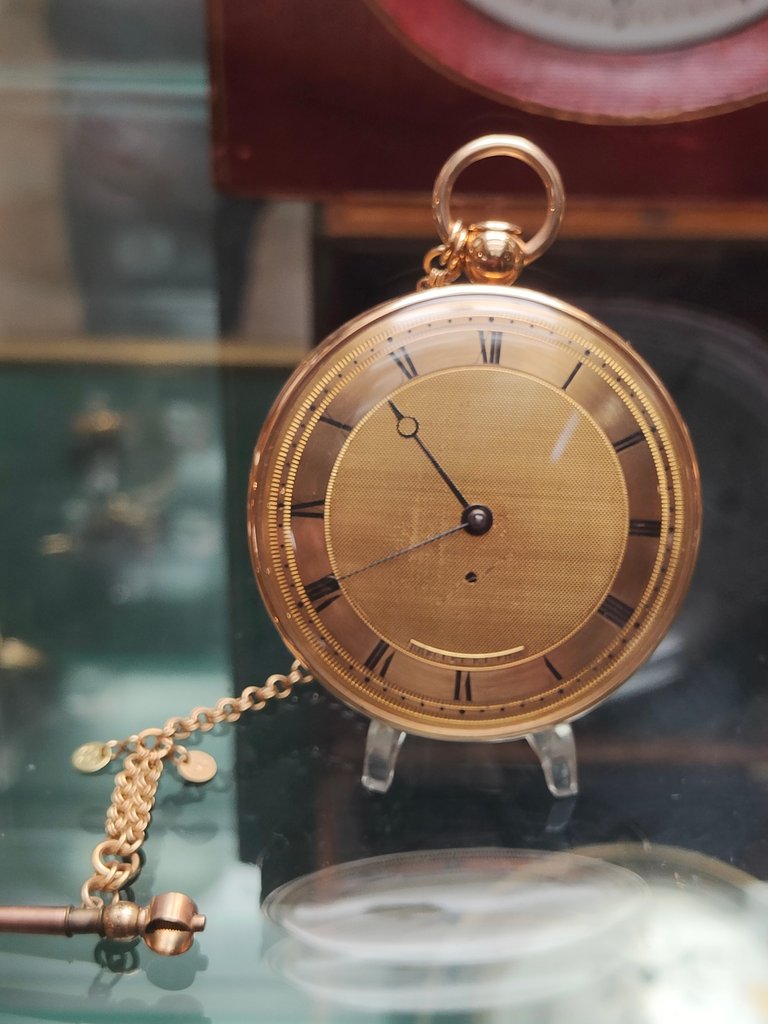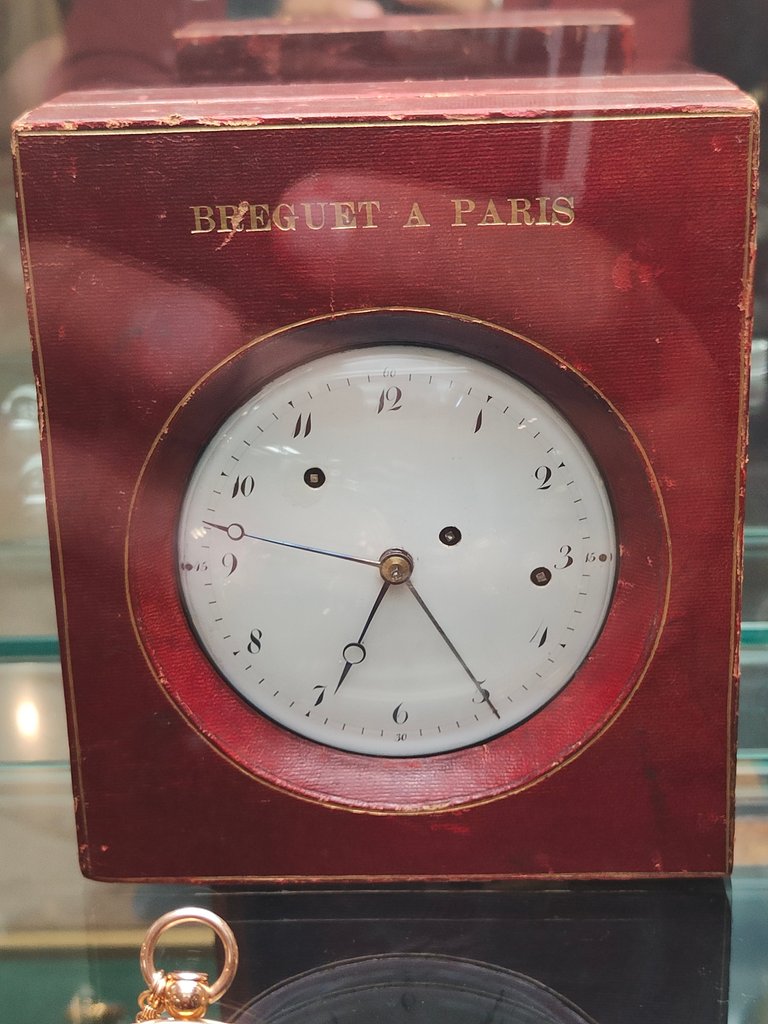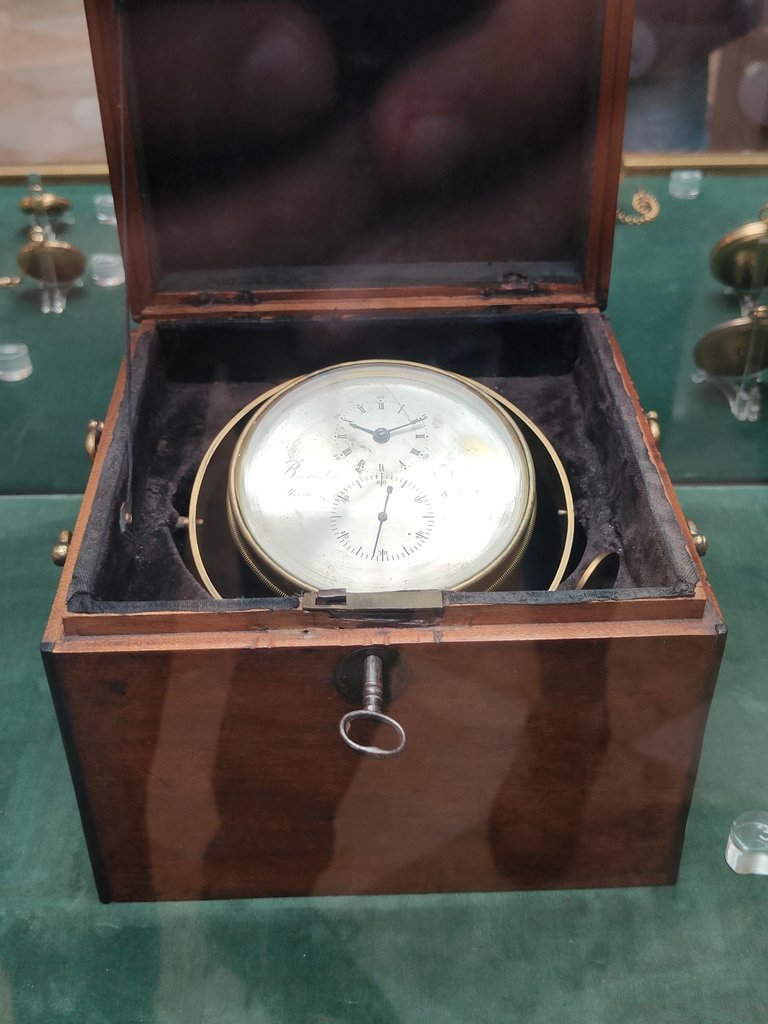 DNA is an organization to foster and DENSIFY NATURE-APPRECIATION which aims to establish REPORTS OF BIODIVERSITY DATA that is contributed by all of us Hiveans and subsequently cataloged.
Therefore DNA searches for HIGH-QUALITY posts that aim to DESCRIBE and determine the BIODIVERSITY AROUND YOU with added EXPLANATIONS and INFORMATION. For these informative posts they offer a CURATION SERVICE using the @dna.org account. It is also a CURATION TRAIL. Just add the #dna TAG if you think that any of your posts is what they are looking for.
GRACIAS POR LEERME / THANKS FOR READING ME /FOTOS DE MI PROPIEDAD / PHOTOS OF MY PROPERTY)🙂🧠🦾👍
Referencias bibliograficas / Sources:
For direct quotes, the following is used: "", the main content of this post was based on the cited pages, the photos are from my authority, much of the information is my property acquired in the museum.