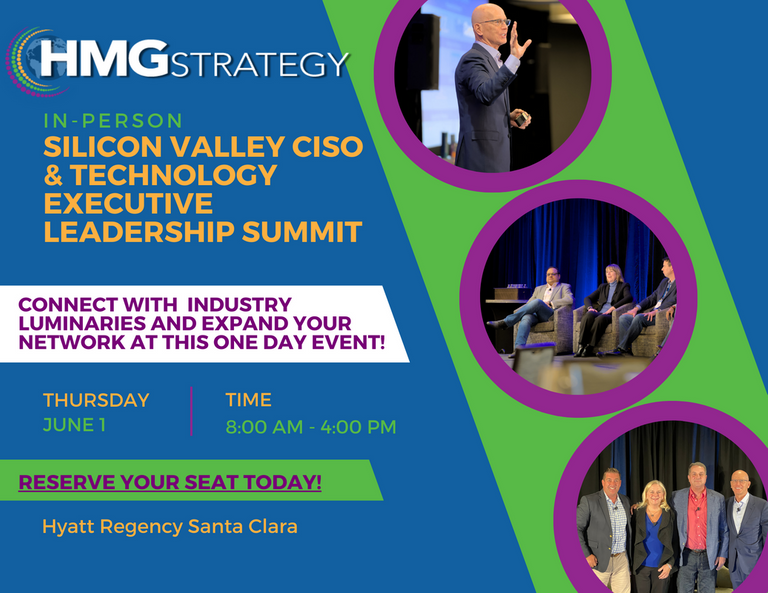 The cybersecurity game is changing. No longer is it limited to regulatory compliance or protection from possible attacks. With budget cuts that accompany economic downturns, CISOs are under pressure to do more with much less and need to adapt to show clear competitive advantages for a healthy cybersecurity capability.
I am so excited at this new shift in our industry and am hosting a panel at the upcoming HMGStrategy 2023 Silicon Valley CISO & Technology Executive Leadership Summit on June 1st.
The panel will be discussing the challenges and new demands emerging on cybersecurity to do more than just protect. For the significant cost and friction to the business, cybersecurity must emerge as a contributor to the overall business bottom line!
This will be a great discussion for all C-suites. Come join the free event, hosted at the Hyatt Regency Santa Clara on June 1st 2023.
Registration: https://web.cvent.com/event/67d4fa5f-d2d0-4b97-9490-585e08fe34b6/summary
Posted with STEMGeeks