Hello math bugs(🐞) & hivers(🐝)
I hope you are strong and stout and doing good in life.
Well come back to another intersting problem.We gonna find the solution using sine rule.If you have less knowledge about cir-cum-centre or cir-cum-circle of a triangle, must check details here. Because without it we can't go further.
We need to find out BO and what we have been given is AB= 4 cm and opposite angle of AB i.e ∠c= 30°.You can check it in the figure below.I hope now you are well familiar to cir-cum-circle or It's centre.Other than knowledge of this what we need to know is Sine rule. So I am gonna proof sine rule first then the solution will become lucid.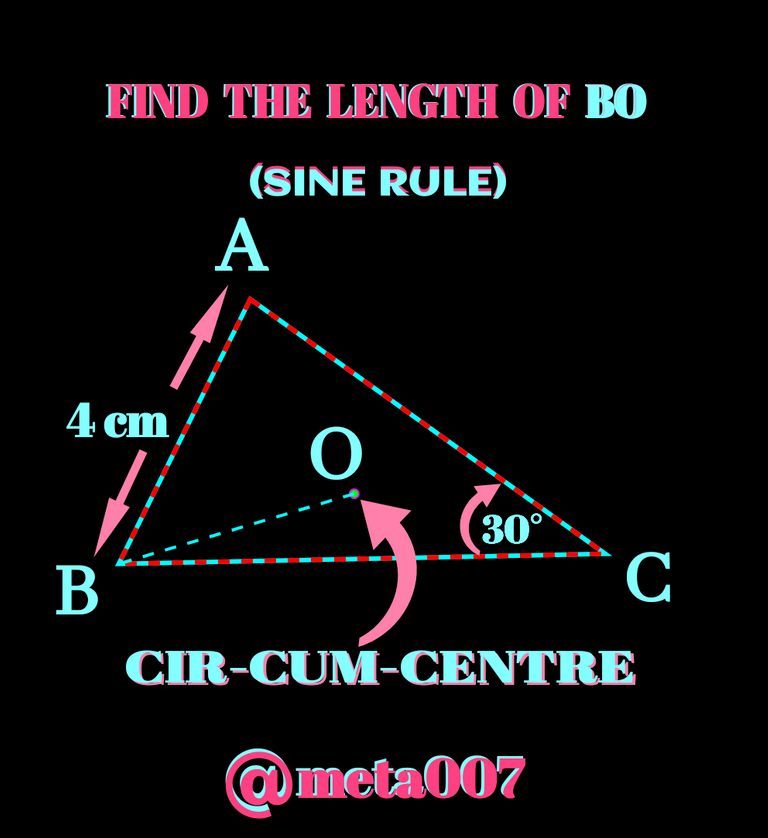 In the following figure angle BOC is two times of angle A.The perpendicular on the mid point of side BD divide angle BOC into two equal half and each of them is equal to angle A.Now from ∆BOD , we can find sinA. Check what we got in the following figure.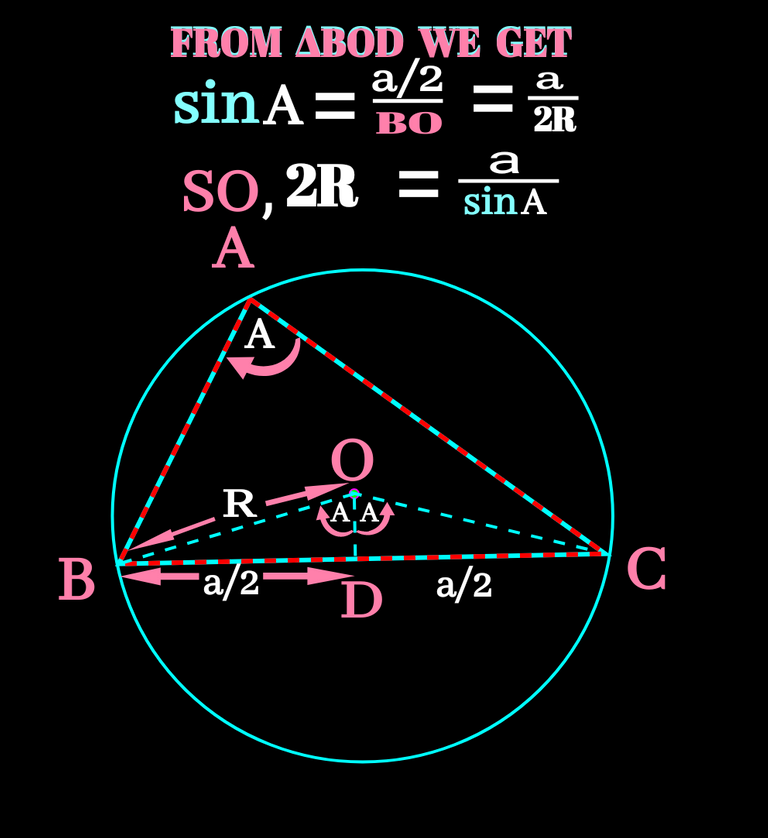 Must know all BO, AO & CO are equal to Cur-cum-radius(R).

Again angle AOC is twice the angle B. The same as previous case here also angle AOC got divided into two equal half and each equals to angle B. Now from ∆ADO we get sinB. Check it in the following figure.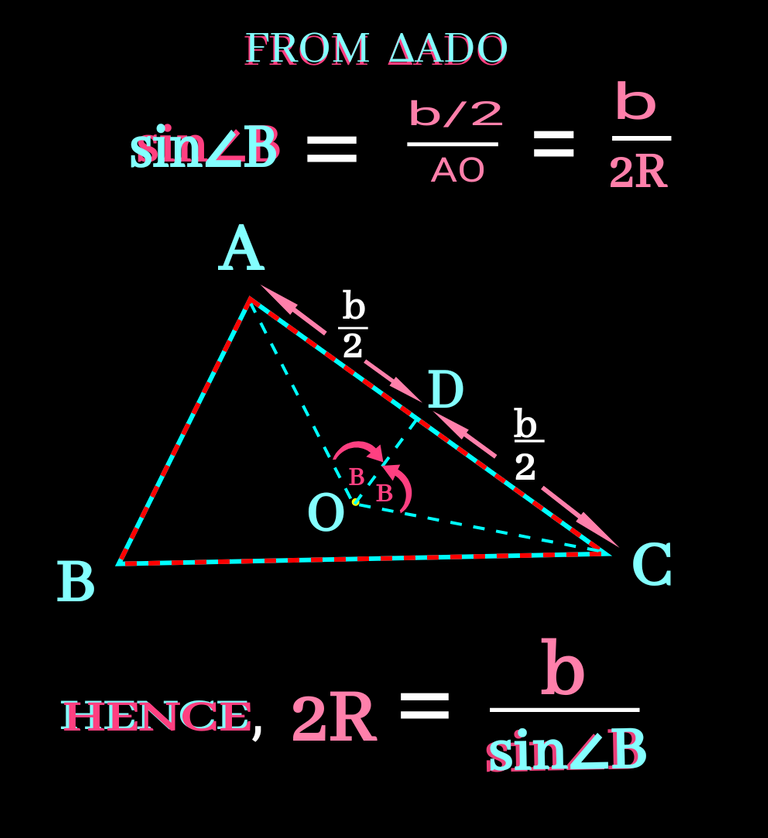 We can draw cir-cum-circle in every figure but for simplicity I have done it for the first one only.

Again angle AOB is twice the angle C And perpendicular EO on AB touches centre and thus the isosceles ∆ABO gets divided into equal half.Thus angle AOB gets divided into two half again as previous case and each equals to angle C. Check below how can we get sinC again from ∆AEO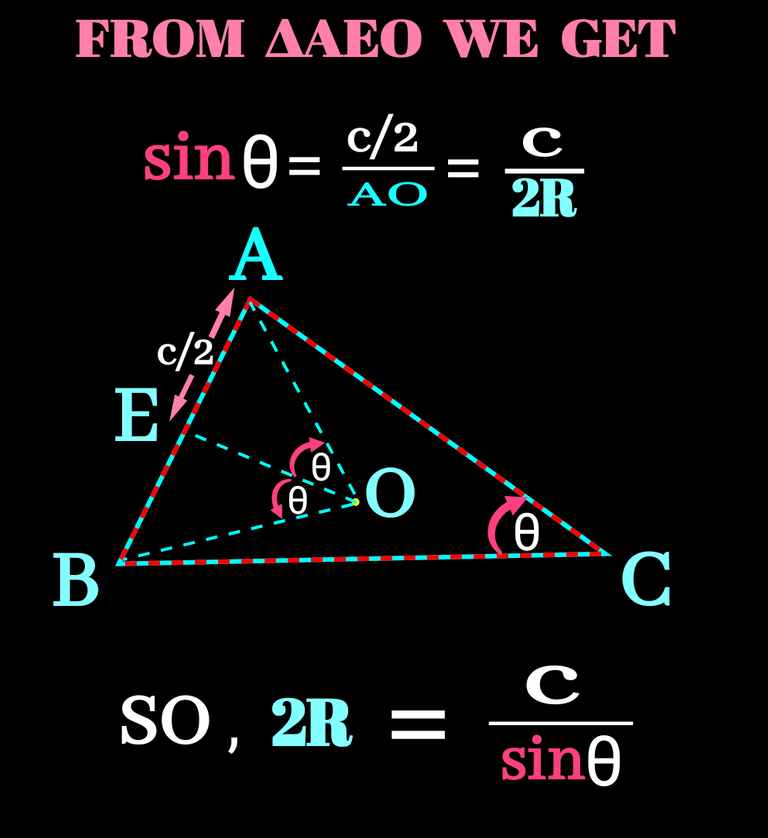 In all cases the two cir-cum-radius and a side of the triangle will make an isocelles triangle

The result from the final three figure above we can reach the conclusion that double of cir-cum-radius is always equal to the ratio of a side of a triangle and the sin-ratio of it's opposite angle.check the final result below.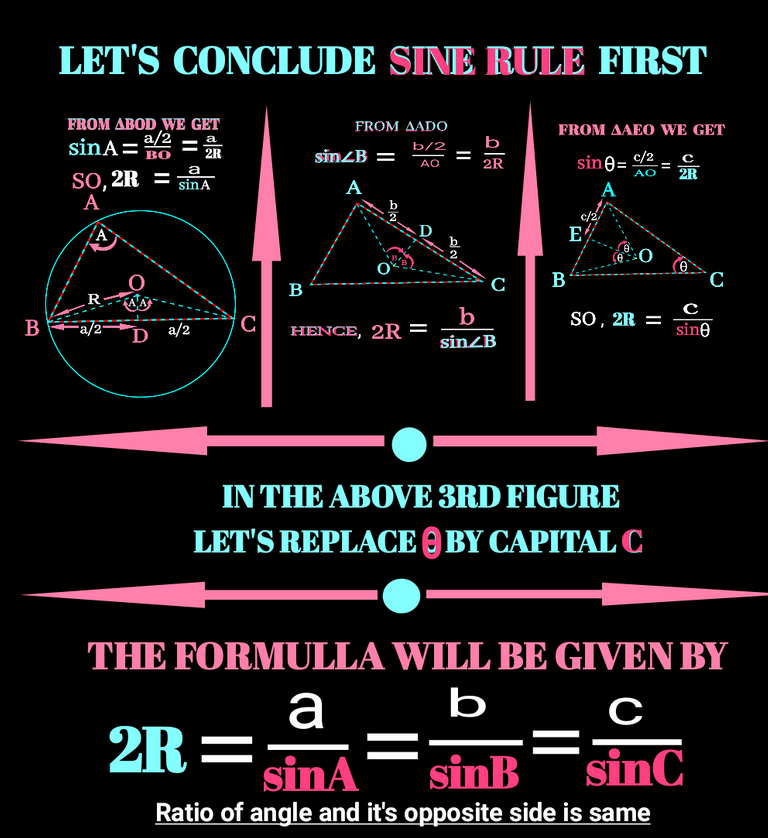 Finally the solution has become very easy as we got and equation where variables are R , a side of triangle and sin-ratio of opposite angle of the side.In the problem we are provided by two of them and so we reach the solution. Check it in the figure below.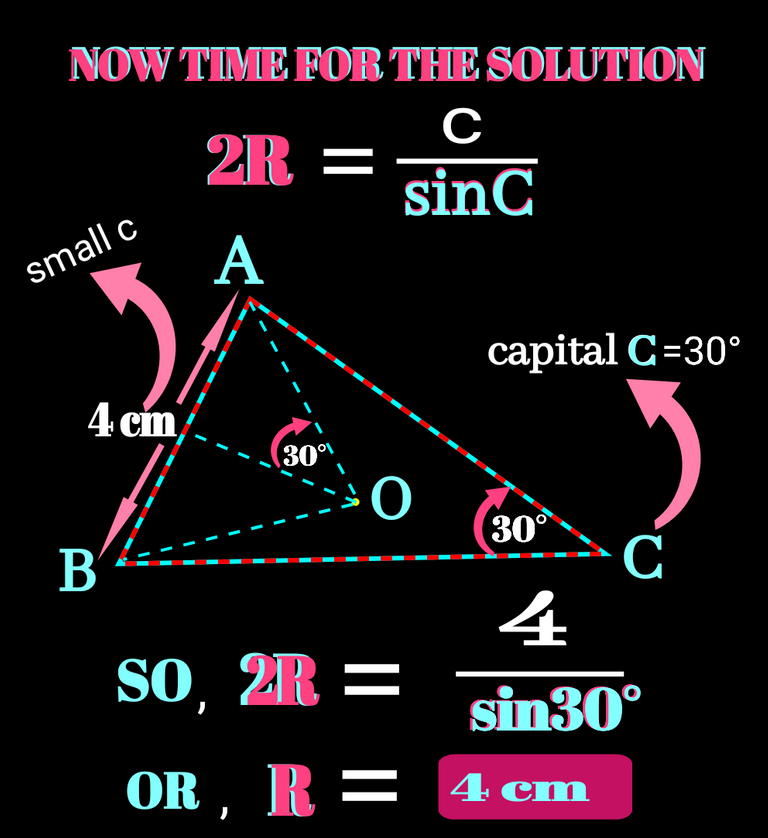 BO is equals to R and so the solution is 4 cm.
I am planning to write about cosine rule also in my next post.Hehe till then bye bye.
I hope you enjoyed it.
Thanks for the visit.
All is well.
Regards: @meta007