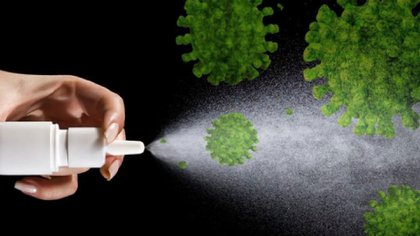 Biotech company SaNOtize Research & Development Corp. announced that it has received tentative approval to sell its Nitric Oxide Nasal Spray (NONS). The primary objective is to kill the virus from the upper respiratory tract, preventing it from incubating and spreading to the lungs, reducing the viral load within the nasal cavity.
Clinical trials were conducted in the United Kingdom and have been ongoing since January 2021. The results showed that it is a safe and effective treatment that helps prevent the transmission of COVID-19, reducing the severity of symptoms and the damage to those who they are already infected.
It is worth mentioning that this spray protects against viruses that enter the body through the upper nasal passages. People from Israel will be the first to have it available at the pharmacy and it has been signed up to begin selling in New Zealand. This approval was carried out after being considered a suitable medical device for people 12 years of age or older, being an alternative since these minors still cannot be vaccinated.
In laboratory tests it has been shown to be 95% effective in the first 24 hours and more than 99% effective at 72 hours. Also
It was shown in phase II clinical trials to accelerate the elimination of COVID-19 16 times faster than a placebo.
The inventor of the nasal spray Dr. Gilly Regev stated the following:
"We hope that our nasal spray will now save many lives of people in countries that are waiting for the vaccine."
Posted with STEMGeeks