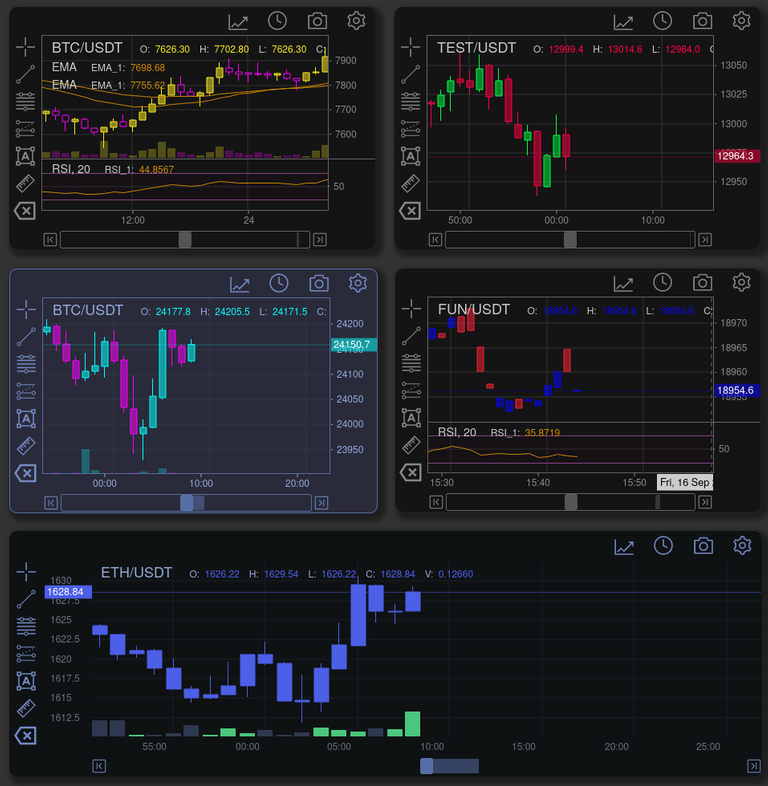 I guess I have some motivation that is building momentum with the chart development, as I'm finally over the unpalatable rewrites and onto other things, making for refreshed interest.
It is amazing how small changes or additions to a project can give the feeling of some real progress.
One of the project supporters has given me a theme to match the chart to. That also meant also adding a new feature: Price Scale (Y Axis) - left or right location. If you take a look a the bottom chart on the above image you will see that the Price Scale is place over on the right.
This addition ended up being relatively simple because of previous groundwork that I had done. After processing the config and setting some CSS, voila!, the Price Scale was on the left and functioning.
While I was at it, making visual changes, it was time to clean up the Tools icons which were laid out poorly.
All in all it has been a rather productive day, even if I missed some trades on the BTC price movement.