Sometimes, the Universe seems like a dark forest. Silent, gloomy, and seeming dead. But hunters lurk in the shadows and they are deadly serious. And when two hunters meet only one survives. That's one of the darkest solutions for the Fermi Paradox that describes the Universe as full of fear.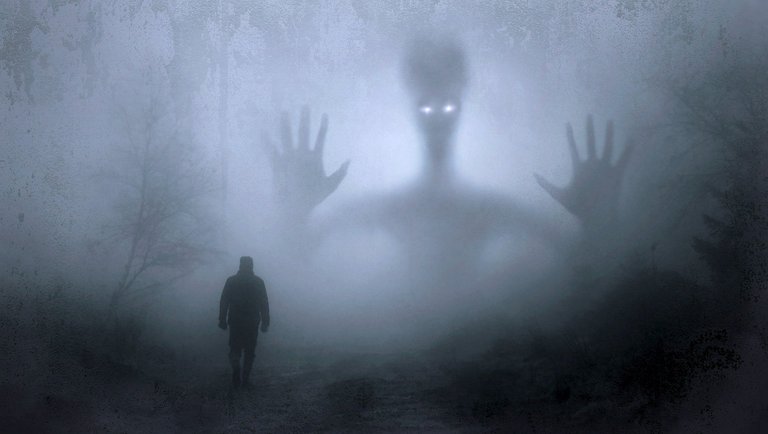 Image by Stefan Keller from Pixabay
Most of you have heard about the Fermi Paradox. But, to make sure – the Universe should be filled with potentially habitable worlds and gorgeous civilizations. But from our point of view, it looks empty and desolate. While we are searching for any evidence of alien civilization maybe we should be scared of what we discover.
There are many explanations for the Fermi Paradox. From cute, through fancy explanations up to ones that are truly frightening. This particular solution is part of the last category. It's called the Dark Forest Hypothesis. Interestingly, it originated from a book by the Chinese author Liou Cch'-sin and his book aptly named Dark Forest. This book is one of my personal favorites and I highly suggest you read it if you haven't already.
It describes the Universe as a dark forest. Civilizations lurk through it as hunters. Stealthy, silent but armed to the teeth. They are carefully threading through the galactic bushes making sure not to even make a sound because they know that other civilizations in exactly the same position are out there. One if a hunter ever meets another hunter there is only one possibility. Destruction. And it doesn't matter whether the civilizations are friendly or fully xenophobic as there are limited resources in the Universe and clashes are inevitable.
Other civilizations are the most dangerous things in a Universe for any civilization. Forever. But that doesn't mean we should be seeing remnants of cosmic fights. They could just be lurking through the Universe hoping to find other civilizations before they themselves are discovered. And it also doesn't mean that a quick devastating attack is always the best option. The newly discovered civilization may have some tricks up its sleeves and a quick attack may lead to your ultimate defeat. So, the best strategy may be to hide from everyone. And this is why we might not be seeing anyone out there.
Luckily, a very good argument against this theory is presented because of game theory as this seems to be a good universal way to judge strategies. The deadly hunt is a very risky strategy but only benefits those who are technologically and militarily powerful and that's a hard guess when considering completely unknown foes with an insane number of variables. So, maybe the Universe is not as dark as it may seem.
Sources:
---
If you like the content I'm producing about science maybe you will like the content I produce about gaming as well! Be sure to check out my other posts!