It's been 400 years since the legendary journey of Mayflower. Now a new ship named Mayflower will head to the seas. But this time, it will have no humans on board and will be controlled by an AI.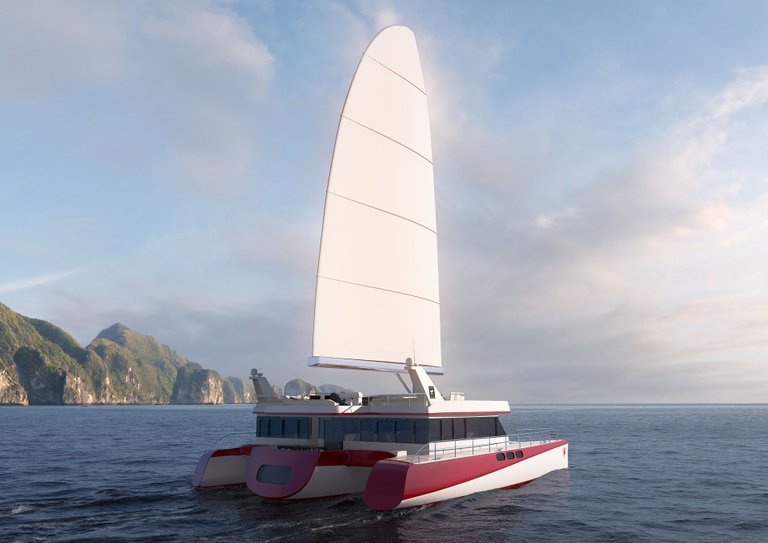 In the year 1620, a galleon named Mayflower sailed from Plymouth into the New World. It carried about thirty crew members and about 102 passengers that later settled the East of the current United States of America.
Part of the celebrations of the four-hundredth anniversary of Mayflower should be the voyage of one of the first ships controlled by artificial intelligence which is named Mayflower 400. While the voyage should have started last year, it was sadly stopped by the coronavirus pandemic. Now, everything seems to indicate that it will finally sail this year on the 15th of May.
One big benefit – in these times especially – of a ship controlled by AI is that nobody can get sick. The ship is fully autonomous and will not need a single human to cross the Atlantic. Mayflower 400 is a trimaran that is 15 meters long and is capable of displacing 9 tons of water. The ship gets its energy from solar panels that fully cover its upper side. To navigate, the ship uses a sophisticated system with six cameras and radar. And the ship won't just sail but also do research into ocean pollution and observe ocean mammals with a hydrophone.
The brain behind the project is Brett Phaneuf from the non-profit charity ProMare that focuses on the importance of oceans for the global climate. Rosie Lickorish – a new technology specialist at IBM and one of the partners of the project – is convinced that autonomous ships will play a major role in ocean research as a ship without a human crew can focus purely on research and attempt to sail in the toughest of conditions.
Hundreds of experts from many countries including the USA, India, Switzerland, and more are working on the Mayflower 400 and the data gathered will be freely available to anyone. Mayflower 400 will sail along a similar path as the original Mayflower – from Plymouth in Britain to Plymouth in Massachusetts and the journey should take three weeks.
The AI on board of Mayflower 400 was trained to identify obstacles it can encounter during its journey and react correctly. Thousands of images of sea objects and various scenarios were used to train the AI. Hopefully, it will survive the journey.
Sources:
*
https://techxplore.com/news/2021-04-ai-captain-autonomous-ship-maiden.html
---
If you like the content I'm producing about science maybe you will like the content I produce about gaming as well! Be sure to check out my other posts!