Today it's about my bike, actually a relatively easy-care device, only the chain causes problems from the start ...
The bike has a chain tensioner and this is even relatively well thought out (relatively)
The rear wheel can be tightened without having to loosen the nuts on the axle.
But what was forgotten in the construction is that the area in which you can clamp is too small. So let's start with a new chain: after a few kilometers of driving, it gets longer, you stretch again so far so well. After a few more kilometers it elongates again, it is stretched again, now the next time comes lengths and we have reached the end of the area.
What to do now Shorten a chain link! Problem: the chain is then too short, even if you set the chain tensioner to zero, annoying. Option one is to ride with a loose chain Option two to get a new chain ... So I had to change several chains a year, which wasn't a solution.
Heute geht es um mein Fahrrad, eigentlich ein relativ pflegeleichtes Gerät, nur die Kette macht von Anfang an Probleme...
Das Rad verfügt über einen Kettenspanner und dieser ist sogar relativ durchdacht (relativ)
Das Hinterrad kann gespannt werden, ohne das man die Muttern an der Achse lösen muss.
Was aber bei der Konstruktion vergessen wurde ist, das der Bereich in dem man spannen kann zu klein ist. Also gehen wir von einer neuen Kette aus: nach einigen Kilometern Fahrt längt sich diese, man spannt erneut so weit so gut. Nach einigen weiteren Kilometern längt sie sich erneut es wird wieder gespannt, nun kommt das nächste mal Längen und wir sind am Ende des Bereichs angelangt.
Was tut nun? Kette ein Glied kürzen! Problem: die Kette ist dann zu kurz, selbst wenn man den Kettenspanner auf Null setzt, ärgerlich. Möglichkeit eins ist mit lockerer Kette zu fahren Möglichkeit zwei eine neue Kette besorgen... So habe ich mehrere Ketten pro Jahr wechseln müssen, was keine Lösung war.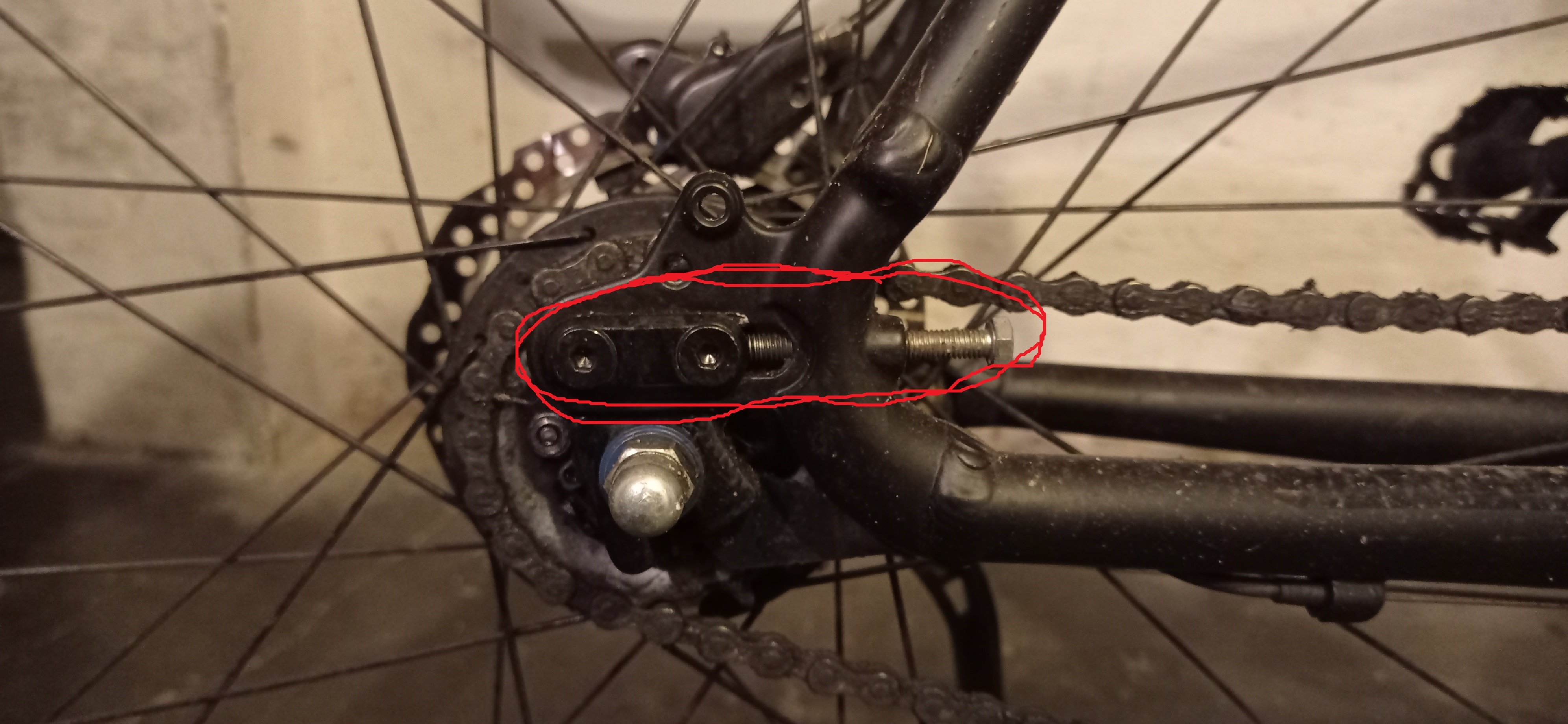 I then looked around a bit and found a chain tensioner that is practically continuously adjustable. Bought directly (approx € 15 |) this arrived yesterday and I tried to assemble it today.
Overall, the tensioner is pretty simple and made of solid aluminum.
The only problem in my case was that the arm has guides in order not to twist, which in itself is not bad, but in my case it resulted in an unusable angle.
I then decided to simply file this guide away, design usually doesn't play a big role for me, a bit of permanent marker and clear varnish and zack the whole thing looked like new ;-)
Ich habe mich dann ein bisschen umgeschaut und einen Kettenspanner gefunden der praktisch stufenlos einstellbar ist. Direkt gekauft (ca15€|) dieser ist gestern angekommen und ich habe ihn heute direkt versucht zu montieren.
Insgesamt ist der Spanner ziemlich einfach und solide aus Aluminium verarbeitet.
Einziges Problem war in meinem Fall, das der Arm Führungen besitzt um nicht zu verdrehen, was an sich gar nicht schlecht ist, in meinem Fall aber einen unbrauchbaren Winkel ergeben hat.
Ich habe mich dann kurzerhand entschieden diese Führung einfach weg zu feilen, Design spielt bei mir in der Regel keine große Rolle, ein bisschen permanent Marker und Klarlack und zack sah das ganze aus wie neu ;-)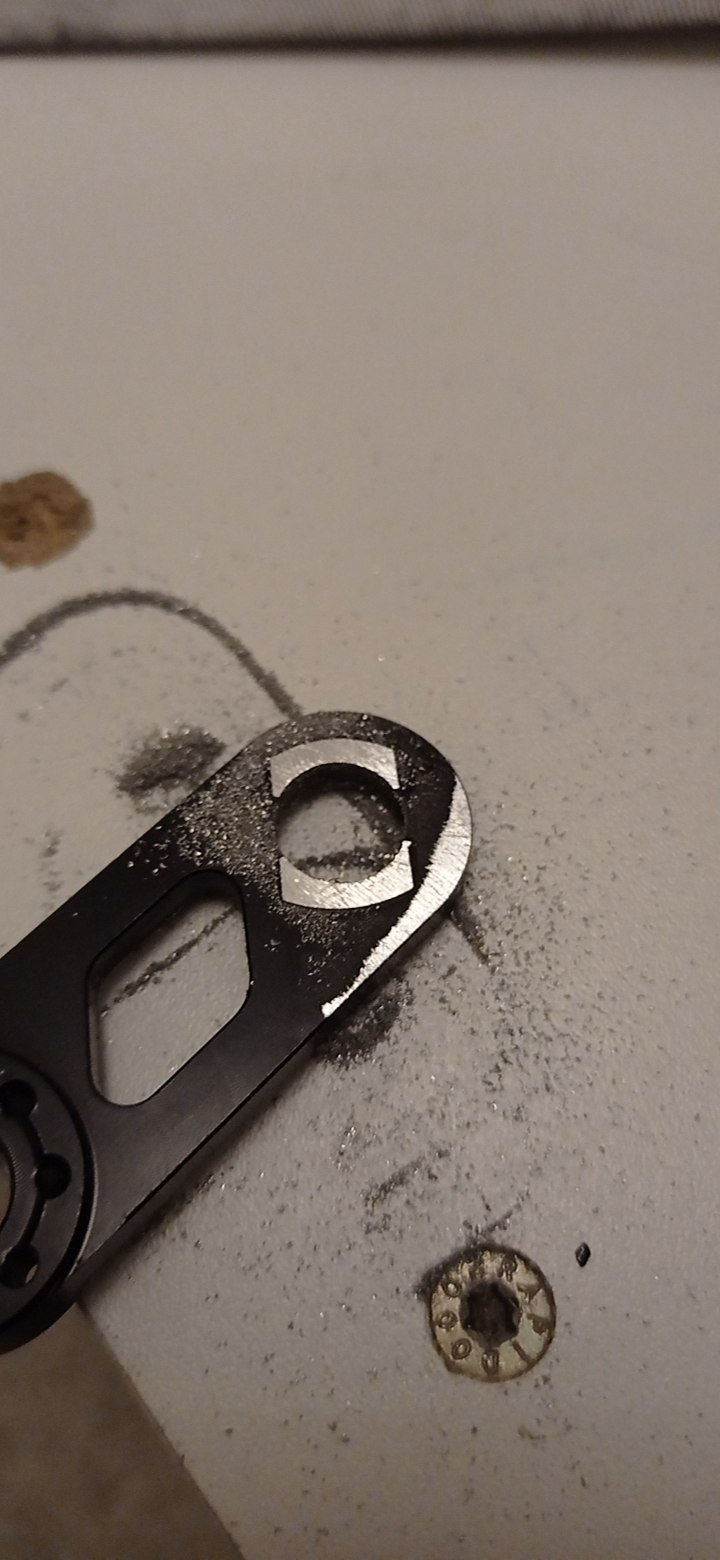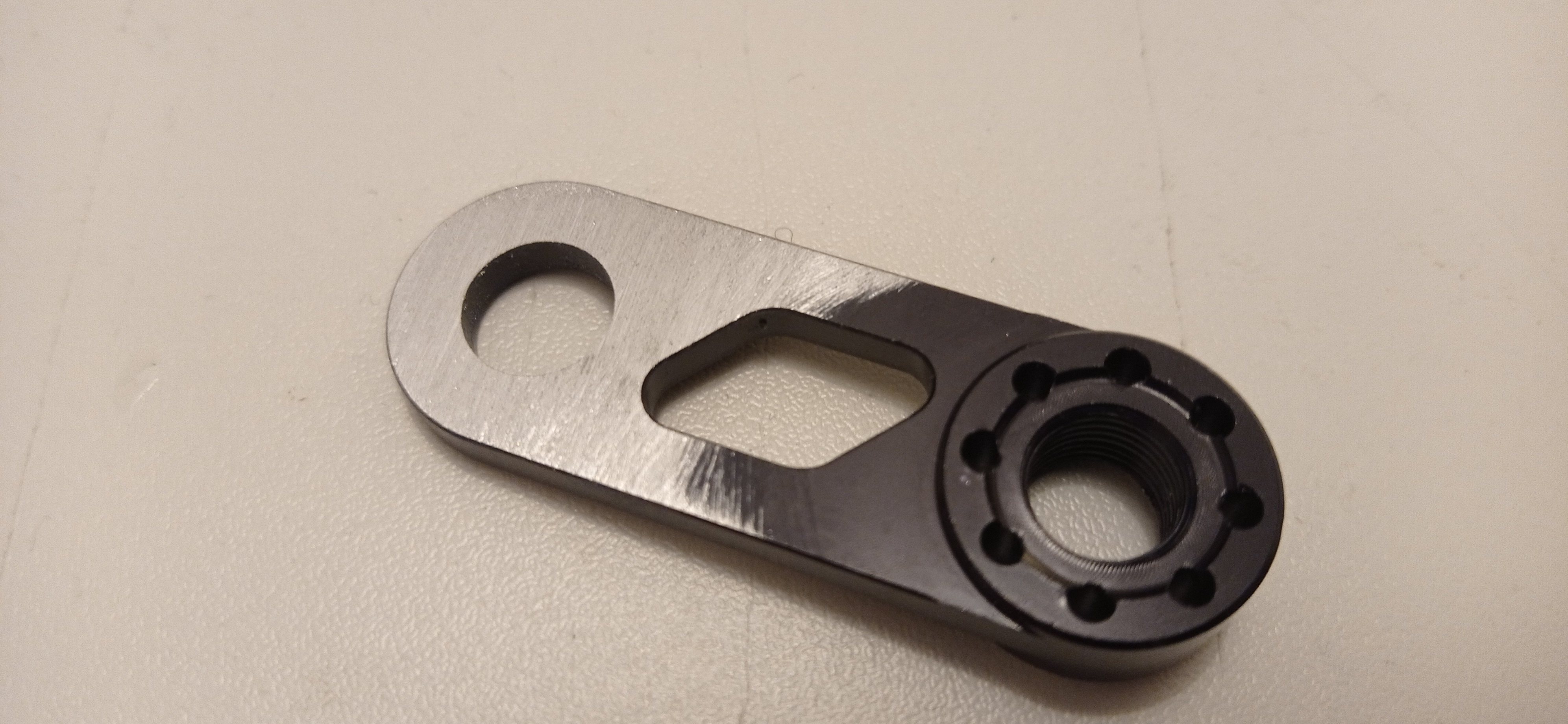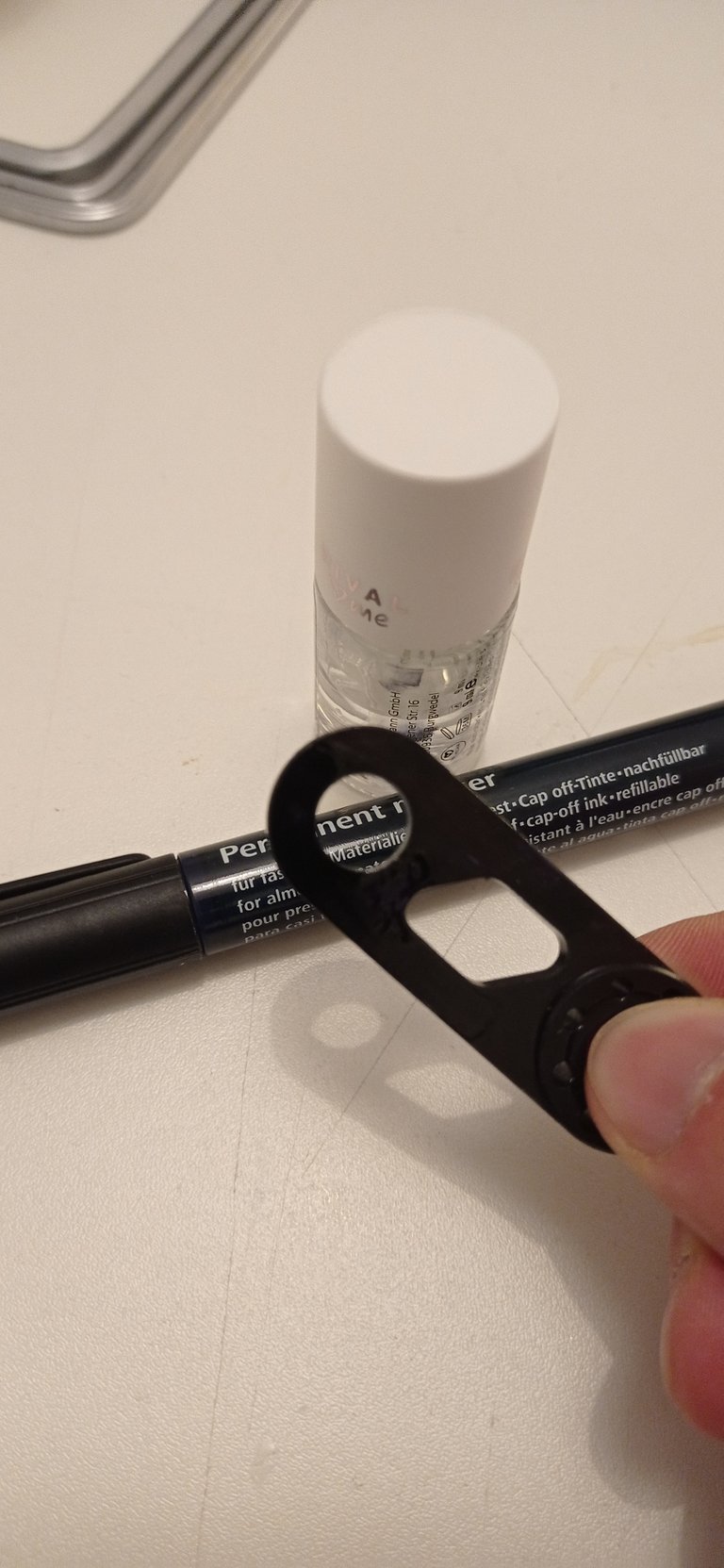 A nut only needs to be removed for the assembly, the whole thing then went smoothly, the other distances can be adjusted continuously, as I said, the chain is now much tighter than before. Tomorrow I'll ride my bike to work, after which more can be said.
Für die Montage muss lediglich eine Mutter entfernt werden, das ganze ging dann reibungslos, die anderen Abstände lassen sich wie gesagt stufenlos einstellen, die Kette sitzt jetzt deutlich strammer als vorher. Morgen werde ich mit dem Rad zur Arbeit fahren, danach lässt sich dann mehr sagen.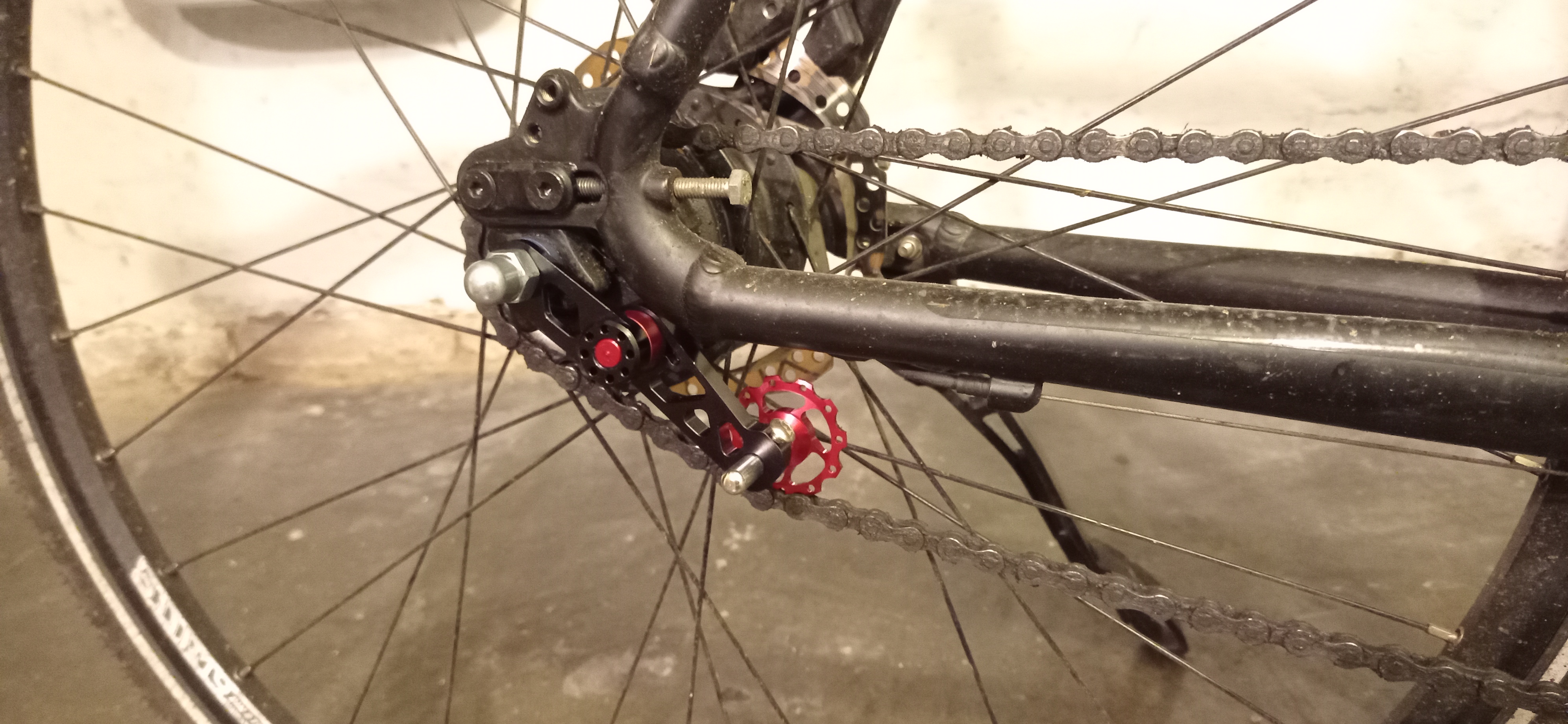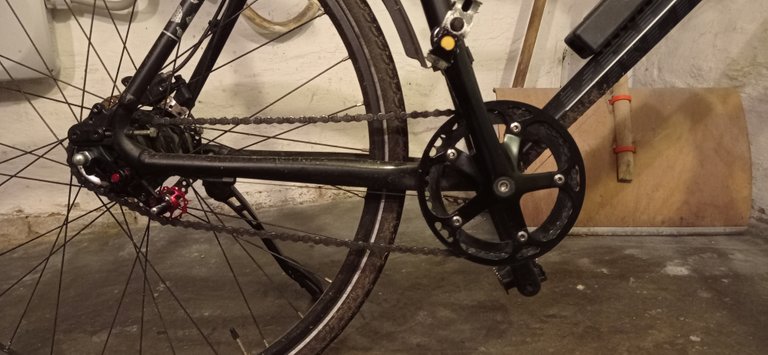 Posted with STEMGeeks