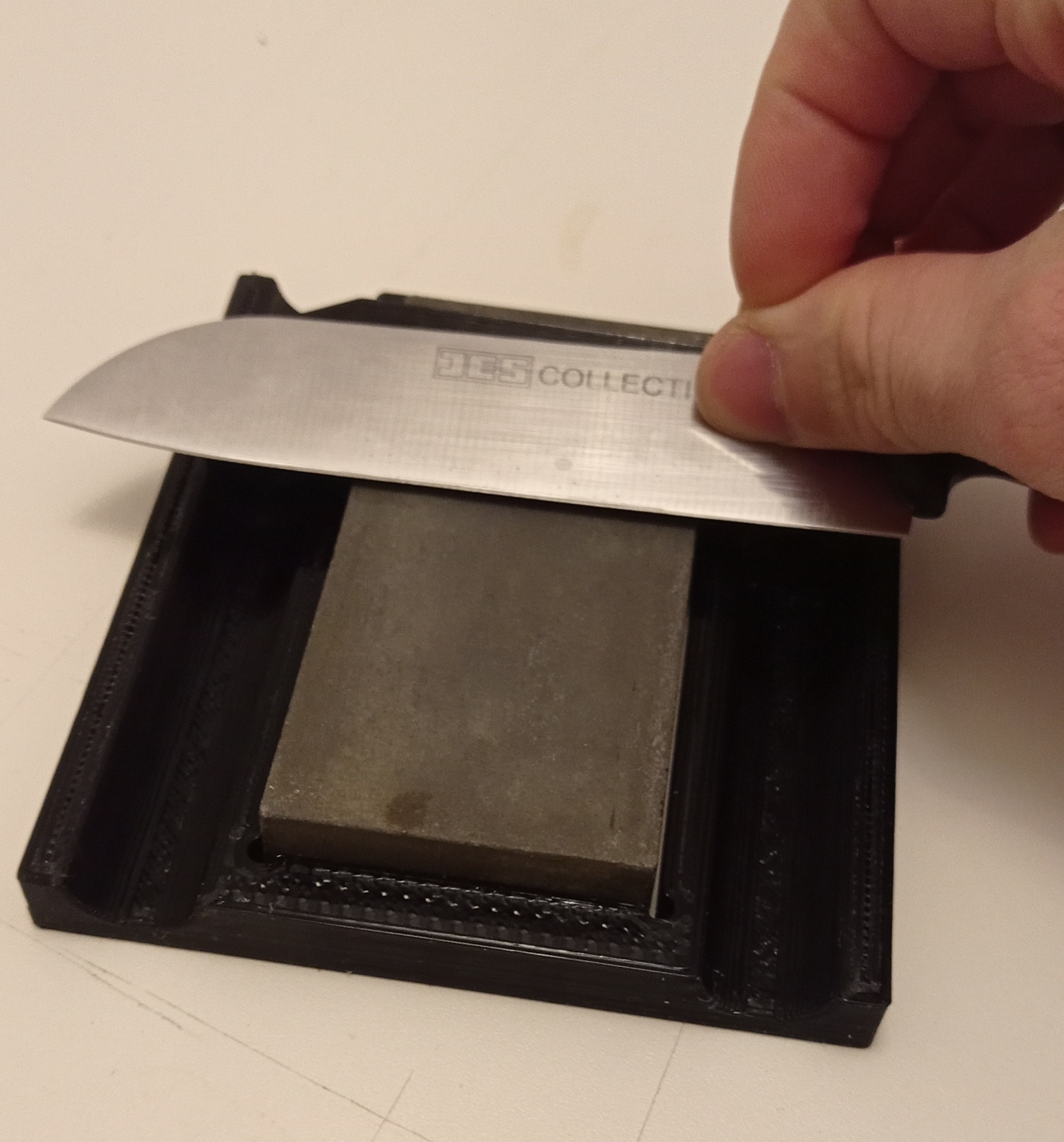 Some time ago I accidentally discovered a knife sharpener at Thingiverse, I liked the construction, unfortunately I did not save the link. I could still remember what the design was, so I decided to build something similar myself.
Vor einiger Zeit habe ich zufällig einen Messer-schärfer bei Thingiverse entdeckt, die Konstruktion hat mir gefallen, leider habe ich den Link nicht gespeichert. Ich konnte mich aber noch daran erinnern wie das Design war, also habe ich mich entschlossen selbst etwas ähnliches zu konstruieren.
I found an old grindstone, this is practically embedded in a plate with semicircular rails on the sides. A carriage then moves on these rails, which has the correct number of degrees for the cutting edge of the knife (in this case 15 degrees) So I designed the baseplate and then printed it. Then I designed and printed the slide. The first slide was unfortunately too high, which meant that the blade did not have enough contact surface. So I printed a new sled again. With the second sled I was unfortunately a little too generous with the distance between the sled and the stone, which is why the blade again had only a small contact surface. Fortunately, the simple solution was simply to put a spacer plate under the grindstone. Now the knife sharpener works very well and my kitchen knives are sharp again.
Ich habe noch einen alten Schleifstein gefunden, dieser ist praktisch in einer Platte eingebettet, an deren Seiten halbrunde Schienen verlaufen. Auf diesen Schienen fährt dann ein Schlitten, der die richtige Grad-zahl für die Schneide des Messers aufweist (in diesem Fall 15 Grad)
Ich habe also die Grundplatte konstruiert und dann gedruckt. Danach habe ich den Schlitten konstruiert und gedruckt. Der erste Schlitten war leider zu hoch, wodurch die Klinge zu wenig Auflagefläche bekommen hat. Ich habe also nochmal einen neuen Schlitten gedruckt. Beim zweiten Schlitten war ich leider etwas zu großzügig mit dem Abstand zwischen Schlitten und Stein, weshalb die Klinge wieder nur wenig Auflagefläche hatte. Die simple Lösung war zum Glück einfach nur eine Abstandsplatte unter den Schleifstein zu legen. Jetzt funktioniert der Messer-schärfer sehr gut und meine Küchenmesser sind wieder scharf.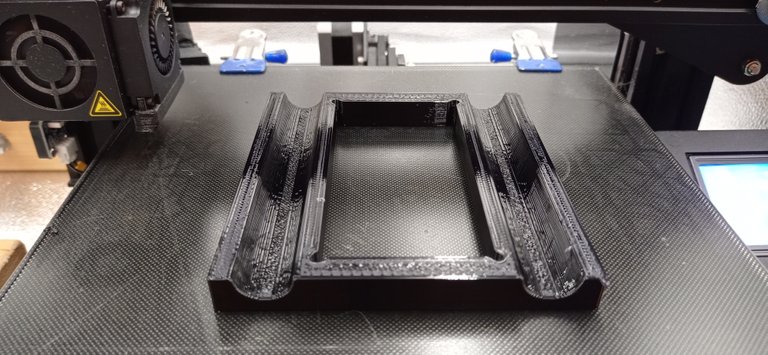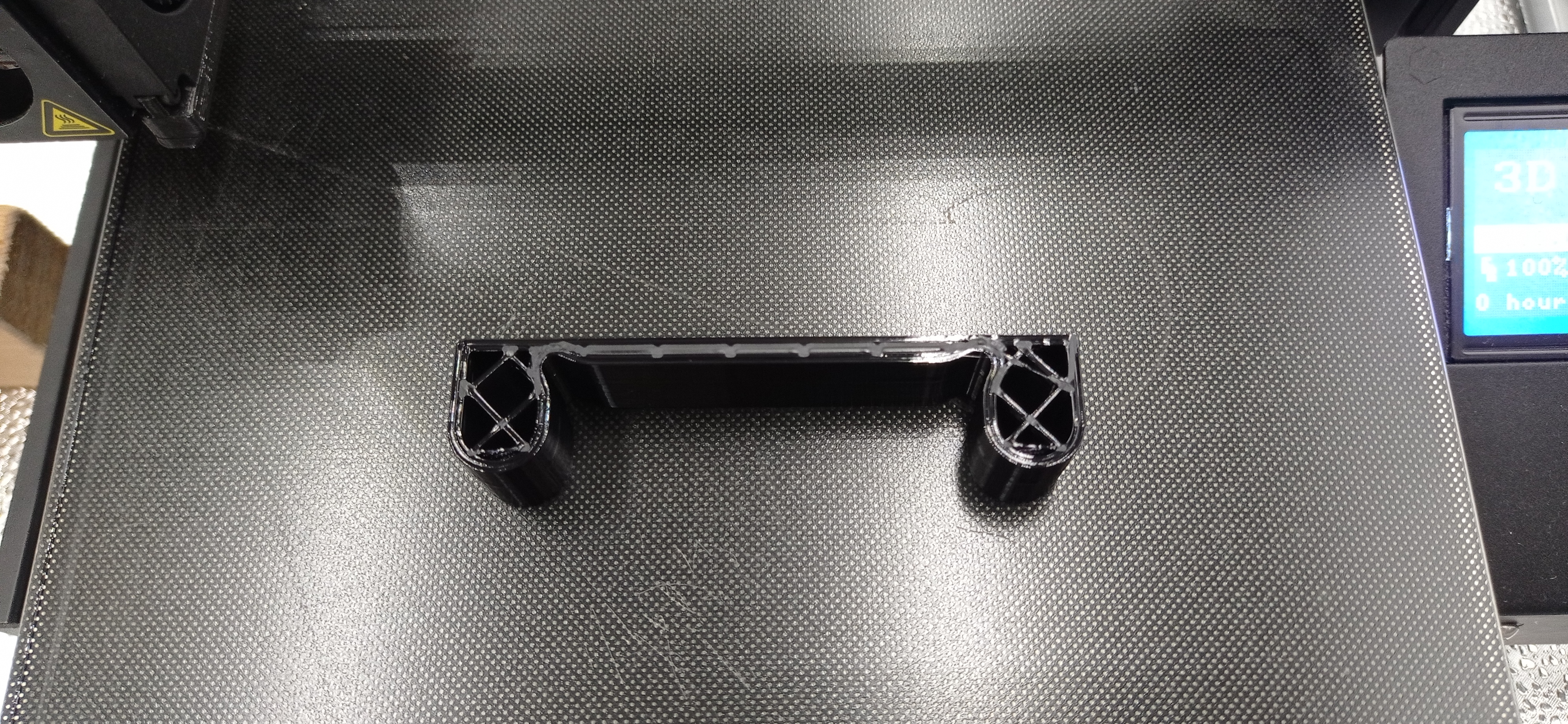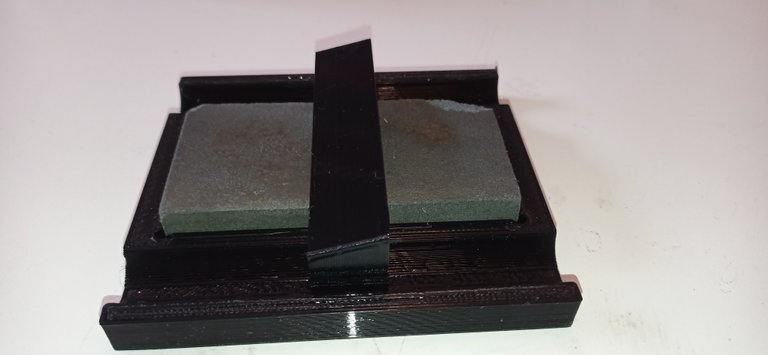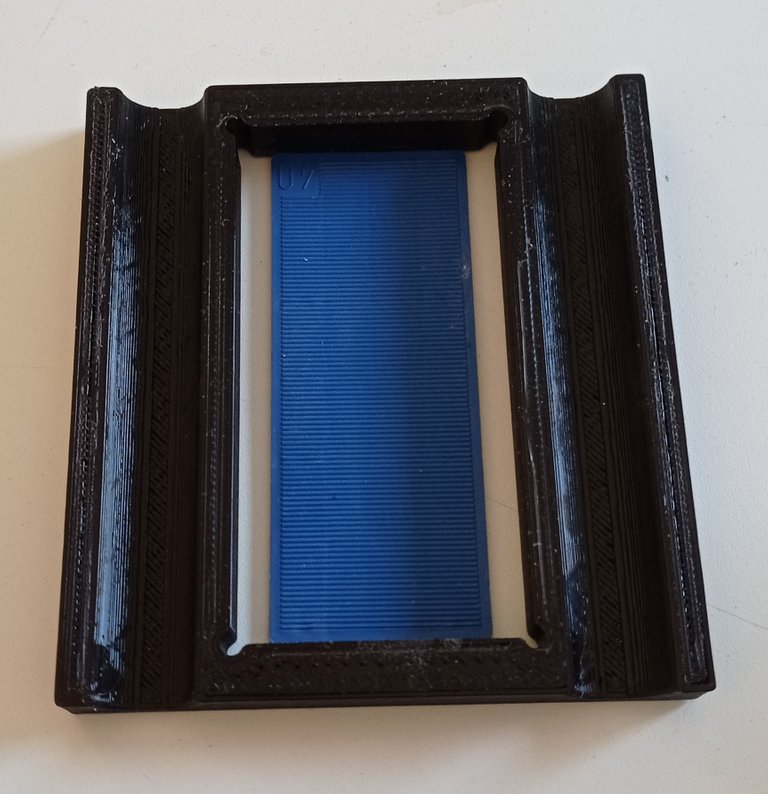 Posted with STEMGeeks