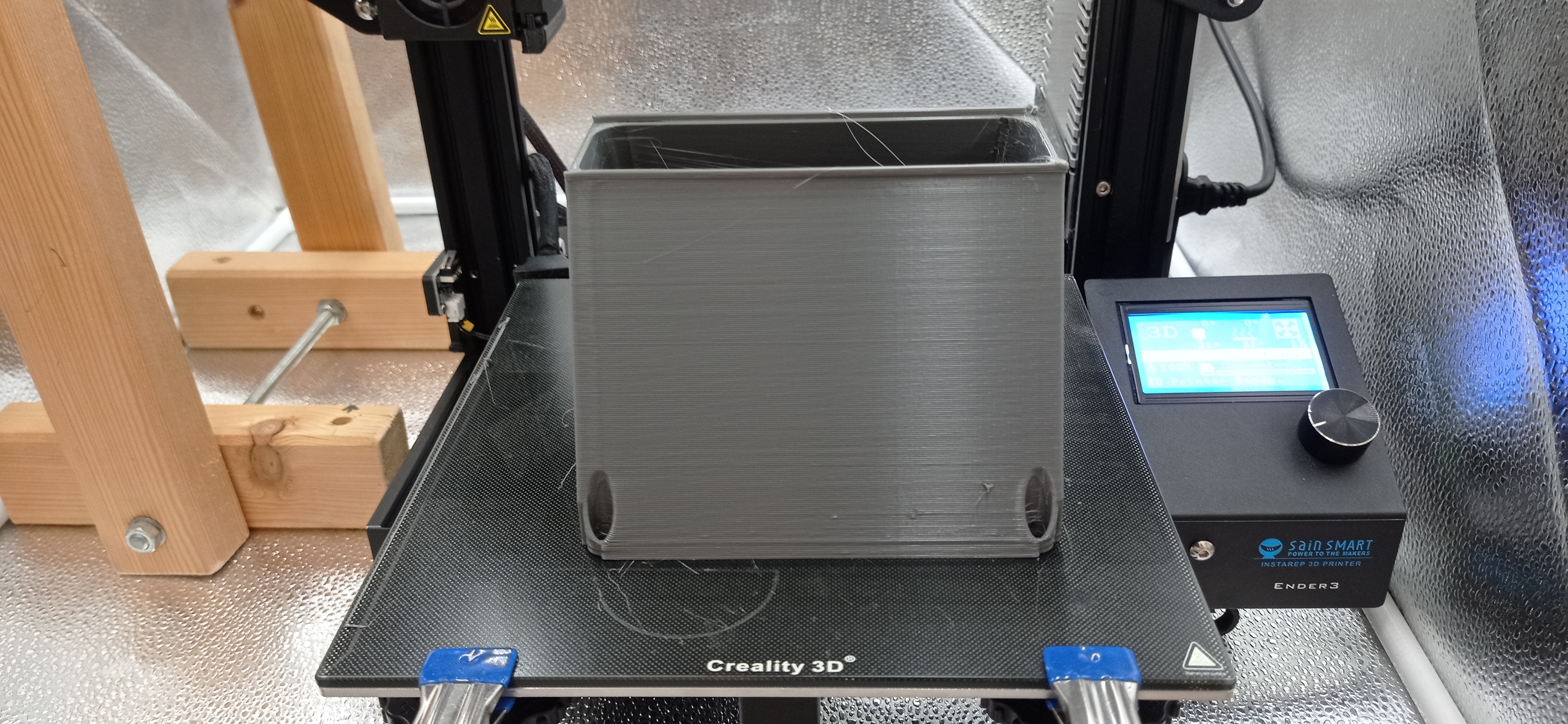 For a few months now I have had a new router for my internet.
Since the device has been running I have noticed that the temperature is very high, when I touch the device I notice how it radiates heat.
I am not a professional in the Internet field, but devices that get hot are usually not particularly beneficial for their function, as far as I know.
From another project I still had a fan with a USB connection.
The router has a ventilation slot on the lower side, I decided to print a kind of funnel, which ensures that the entire amount of air from the fan is pushed through the router.
So I designed and printed such a funnel, which worked very well ;-) then I connected the fan to the funnel, which was easy thanks to the screws provided. Finally, I printed 4 little feet to get the fan a few inches off the floor.
The router has a USB port, which of course makes things a lot easier.
In the future I will switch off the router when I am not at home to save electricity and when I switch it on, the fan will also be switched on automatically.
After the fan is now running, I was able to directly determine that the temperature of the device has dropped.
Seit einigen Monaten habe ich einen neuen Router für mein Internet.
Seitdem das Gerät läuft habe ich bemerkt, das die Temperatur sehr hoch ist, wenn ich das Gerät berühre merke ich wie es Wärme abstrahlt.
Ich bin kein Profi im Bereich Internet, aber das Geräte heiß werden ist in der Regel für die Funktion nicht besonders förderlich, soviel weiß ich.
Von einem anderen Projekt habe ich noch einen Lüfter mit USB Anschluss übrig gehabt.
Der Router hat an der unteren Seite einen Lüftungsschlitz, ich habe beschlossen eine Art Trichter zu drucken , der dafür sorgt, das die gesamte Luftmenge des Lüfters durch den Router gedrückt wird.
Ich habe also einen solchen Trichter konstruiert und gedruckt, was sehr gut geklappt hat ;-) danach habe ich den Lüfter mit dem Trichter verbunden, was dank der beiliegenden Schrauben einfach war.
Abschließend habe ich noch 4 kleine Füße gedruckt, um den Lüfter einige Zentimeter vom Boden weg zu bekommen.
Der Router verfügt über einen USB Anschluss, was die Sache natürlich um einiges einfacher macht.
In Zukunft werde ich den Router abschalten wenn ich nicht zuhause bin um Strom zu sparen und beim einschalten wird dann auch automatisch der Lüfter mit eingeschaltet.
Nachdem der Lüfter jetzt läuft konnte ich direkt feststellen, das die Temperatur des Geräts gesunken ist.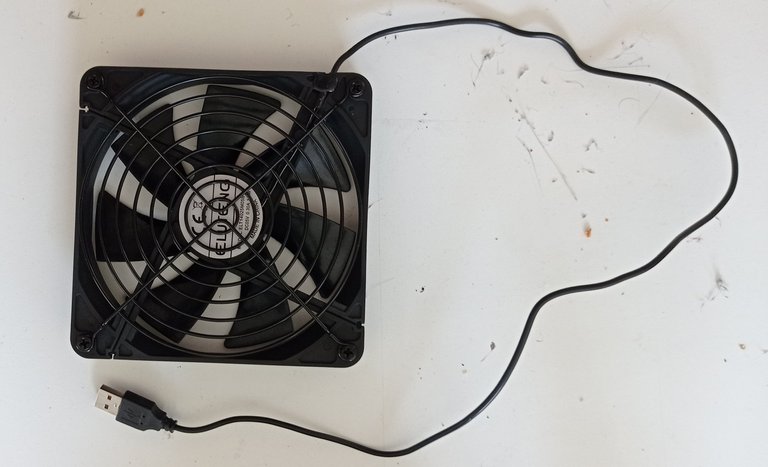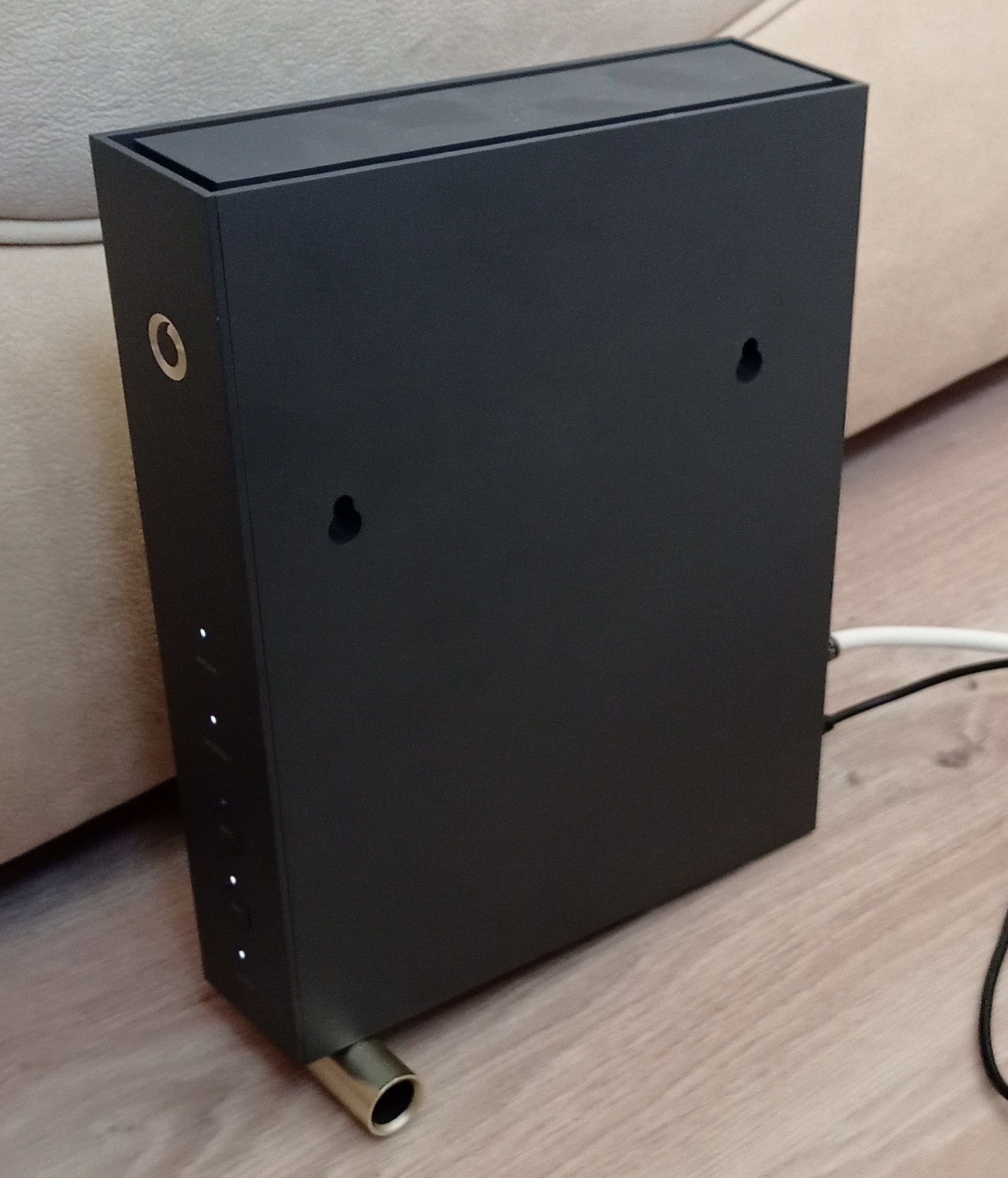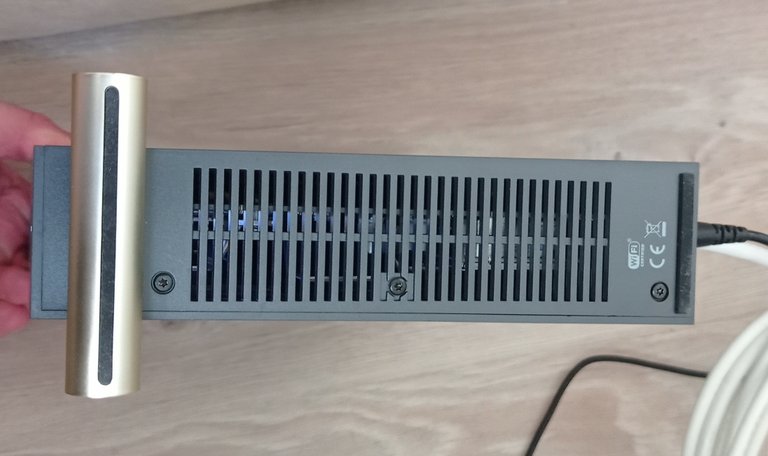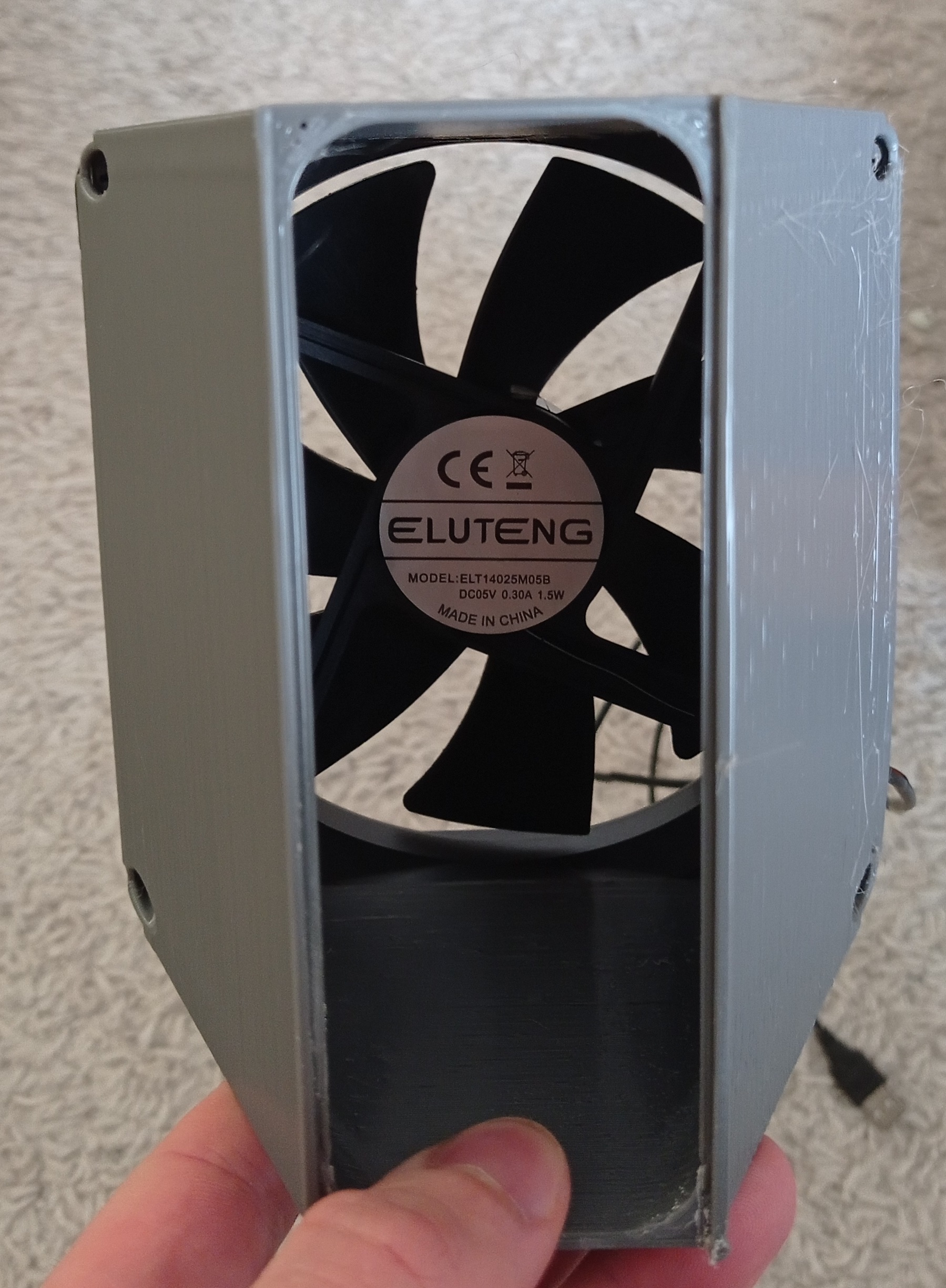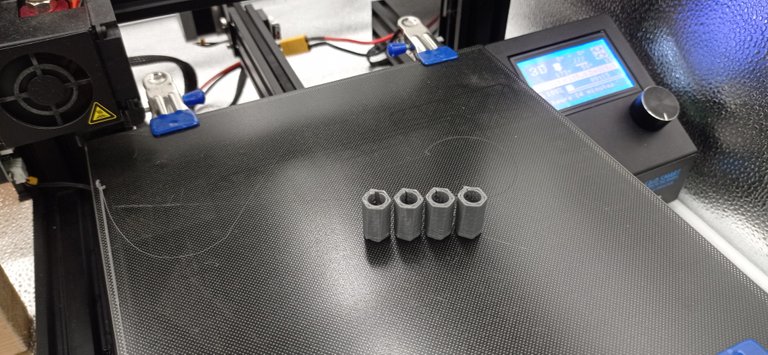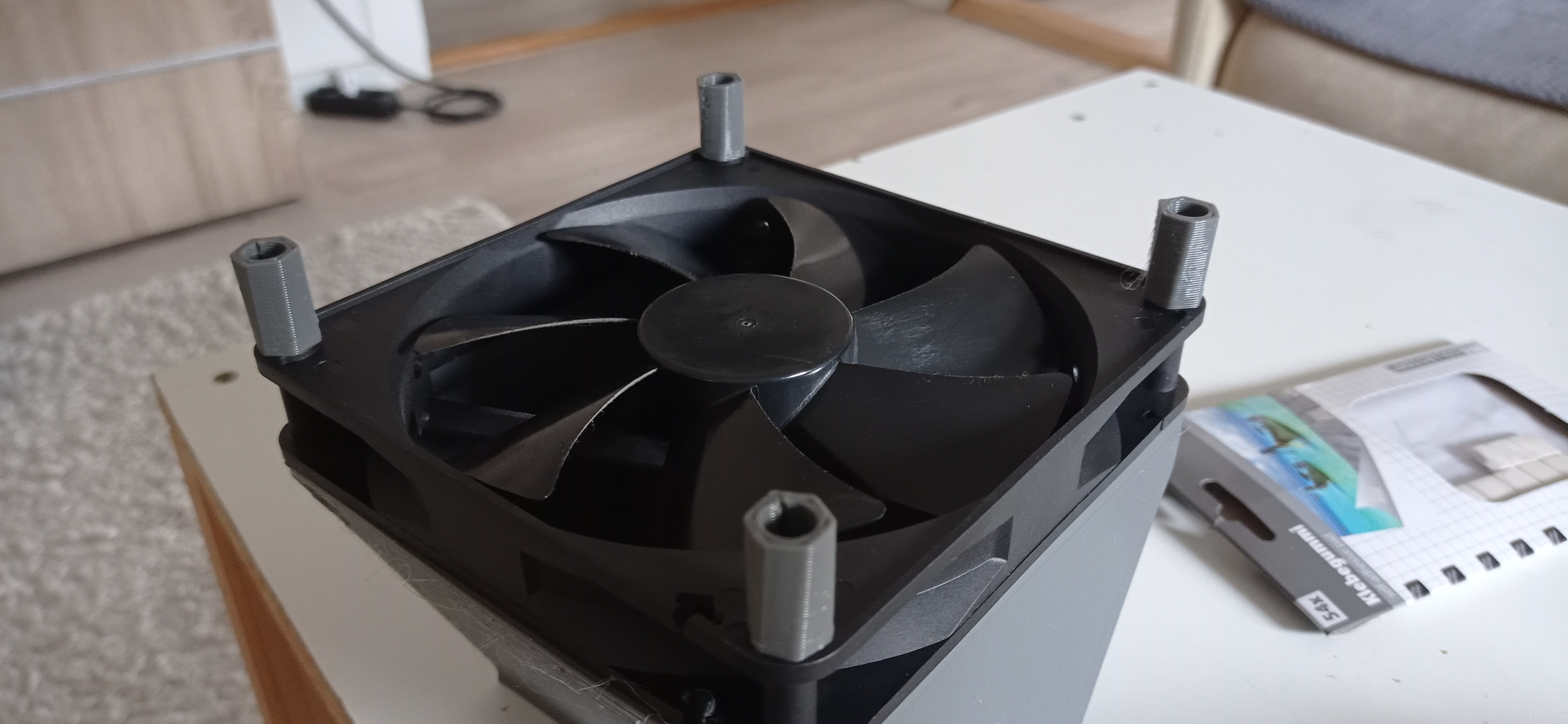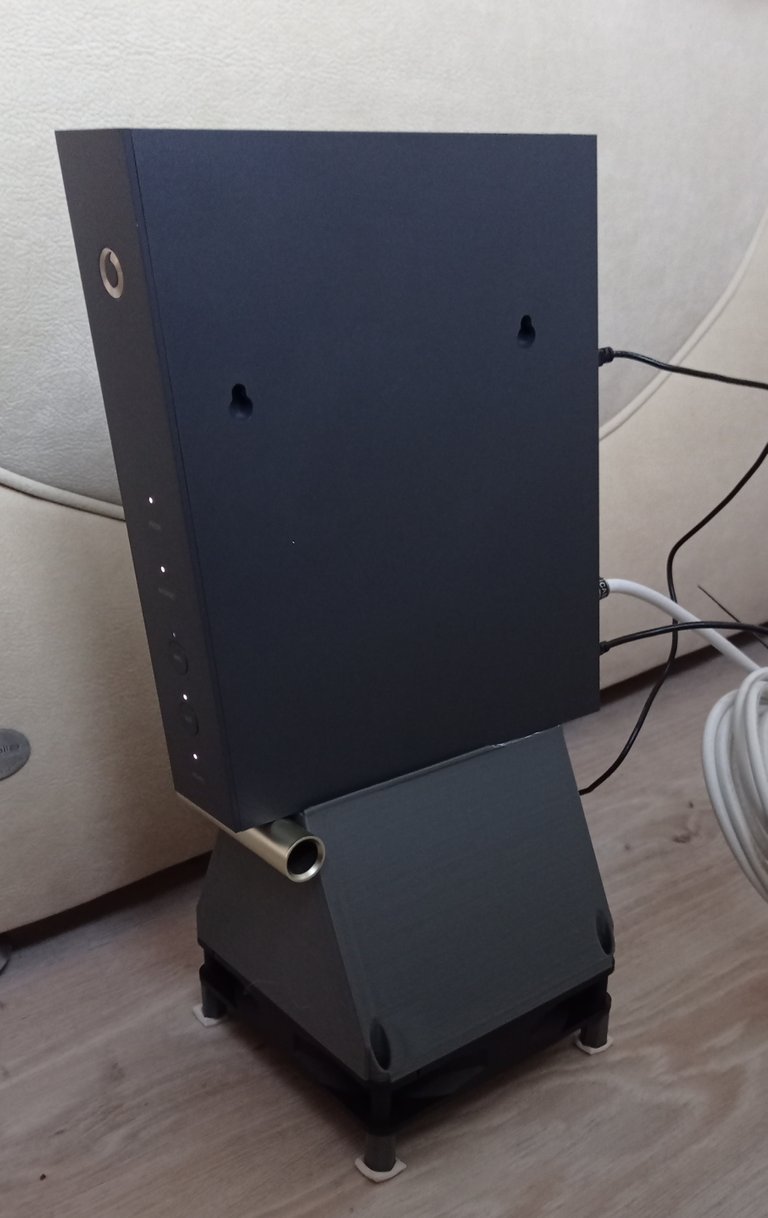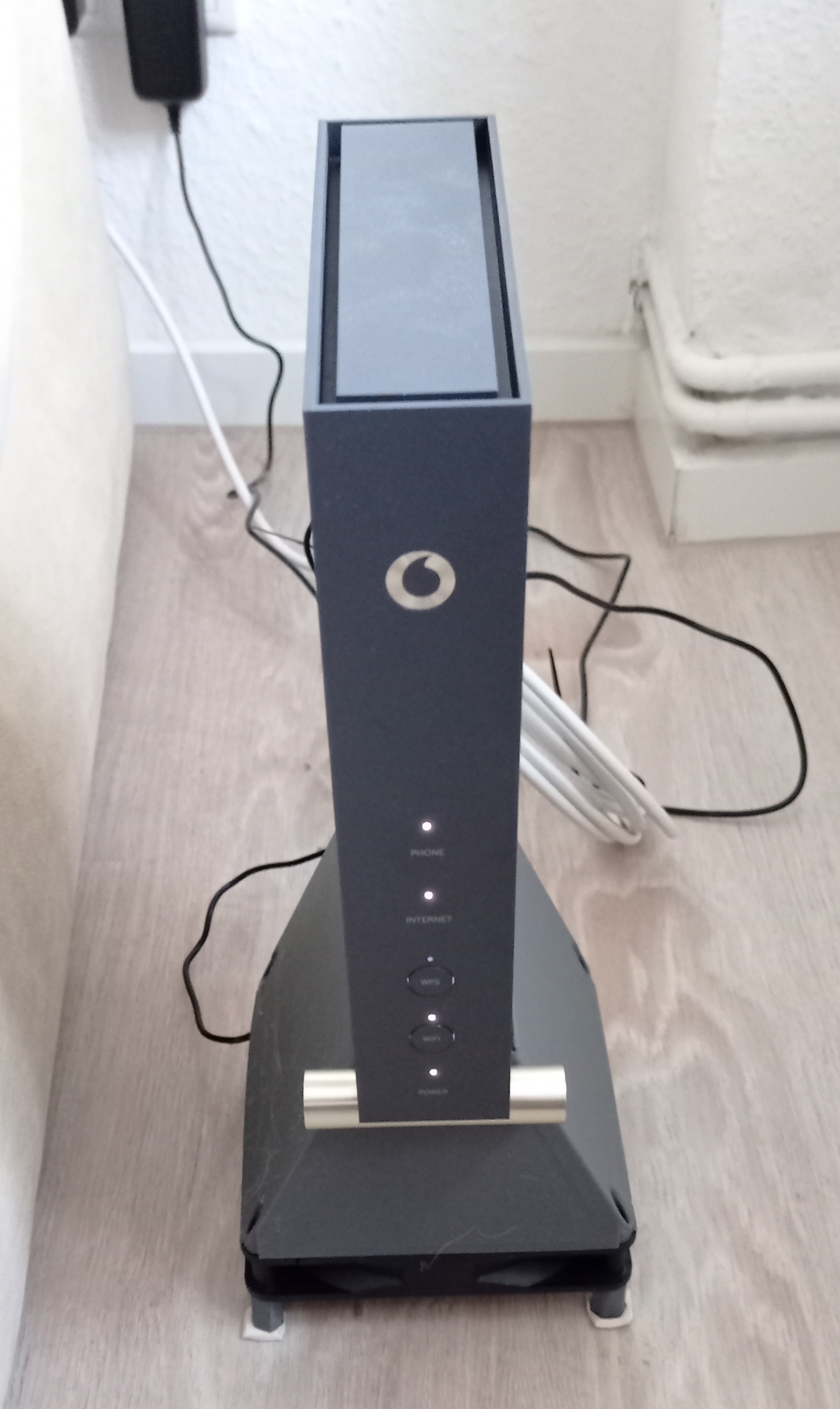 Posted with STEMGeeks