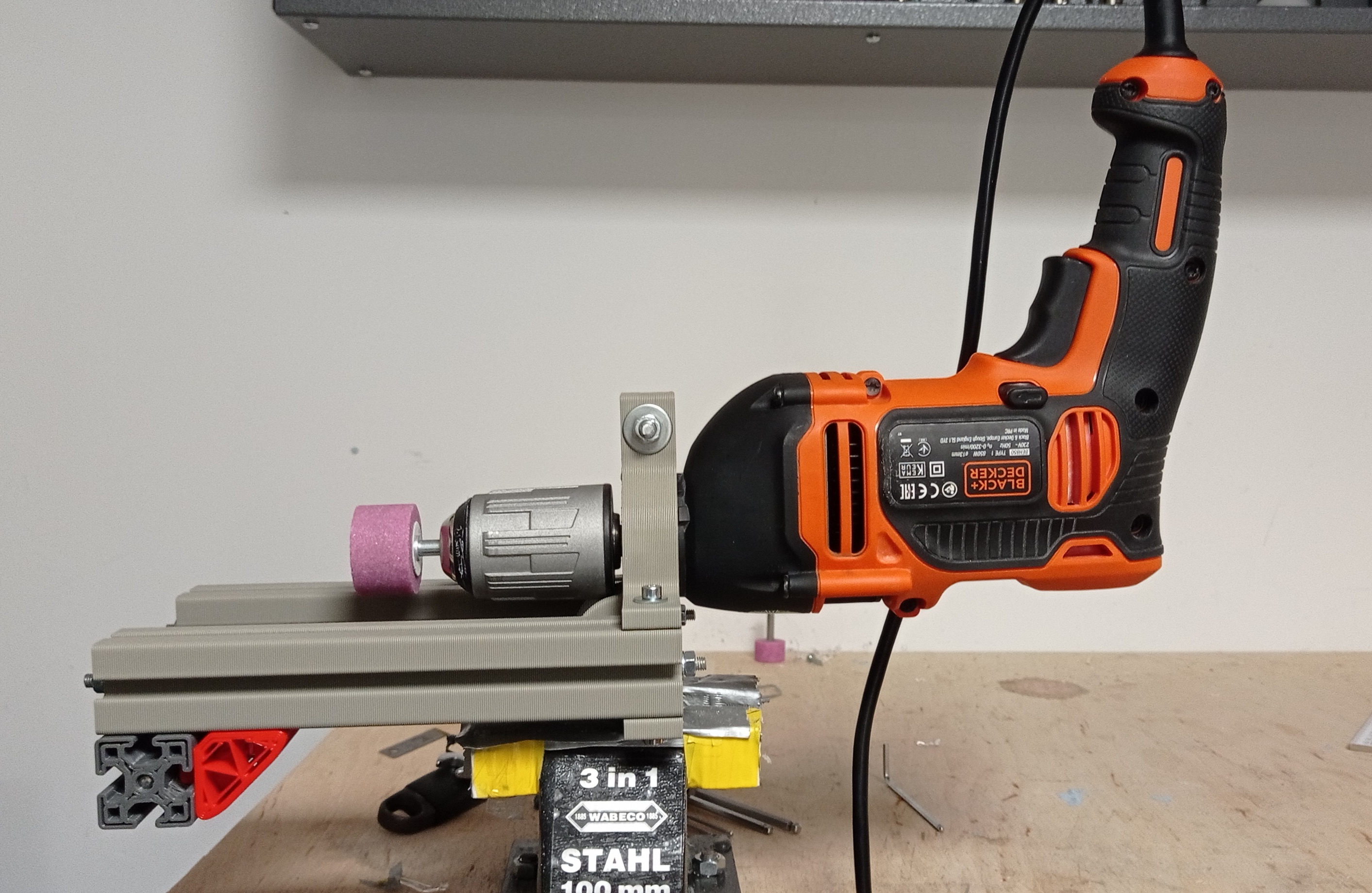 Some time ago I had already designed a device to convert a drill into a kind of grinding station.
The first version was unfortunately not very mature and so I decided to design an improved version.
I already had a few ideas and started printing straight away.
So far so good.
I would like to say that everyone who prints knows it: the printer was still running great yesterday and today it is no longer working at all ...
Vor einiger Zeit hatte ich bereits eine Vorrichtung entworfen, um eine Bohrmaschine in eine Art Schleif- Station um zu wandeln.
Die erste Version war leider nicht besonders ausgereift und so habe ich mich entschlossen, eine verbesserte Variante zu entwerfen.
Ich hatte auch schon einige Ideen und hatte direkt mit dem drucken begonnen.
Soweit so gut.
Ich möchte mal behaupten, jeder der druckt kennt es: Der Drucker lief gestern noch super und heute läuft er überhaupt nicht mehr...
Now I've made the experience that there are two types, namely, problem-solving continues and problem-solving, problem still exists.
For me it was the second kind: - /
From one day to the next only porous prints came out of the device.
I then checked everything, dismantled and reassembled, nothing had changed.
I then started a few more attempts until I was REALLY demotivated and let the whole thing lie for the first time.
Jetzt habe ich die Erfahrung gemacht, das es zwei Arten gibt und zwar, Problem-Lösung weiter geht's und Problem-Lösung, Problem besteht noch immer.
Bei mir war es die zweite Art :-/
Von heute auf morgen kamen nur noch poröse Drucke aus dem Gerät.
Ich hatte dann alles überprüft, demontiert und wieder montiert, nichts hatte sich geändert.
Ich hatte dann noch ein paar Anläufe gestartet, bis ich WIRKLICH demotiviert war und das ganze erst-mal habe liegen lassen.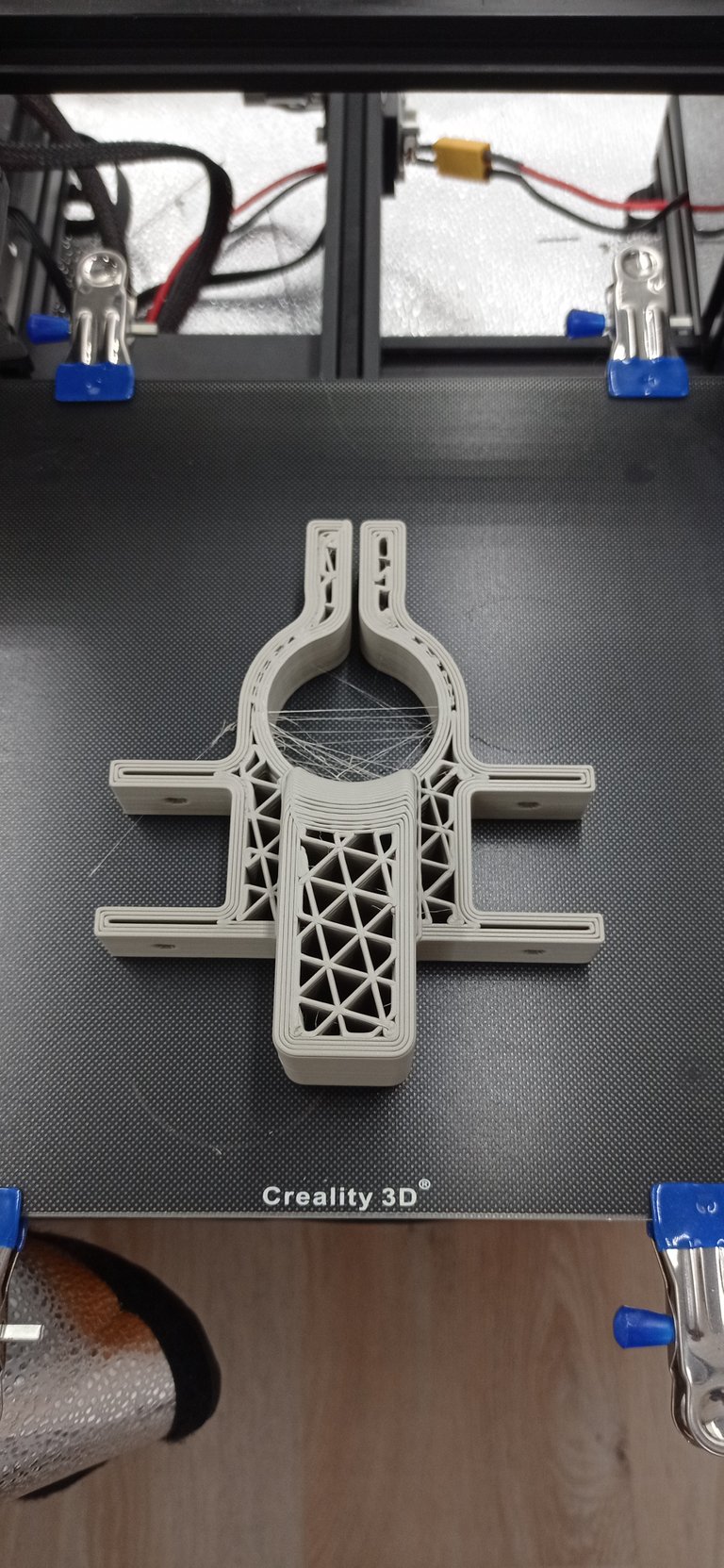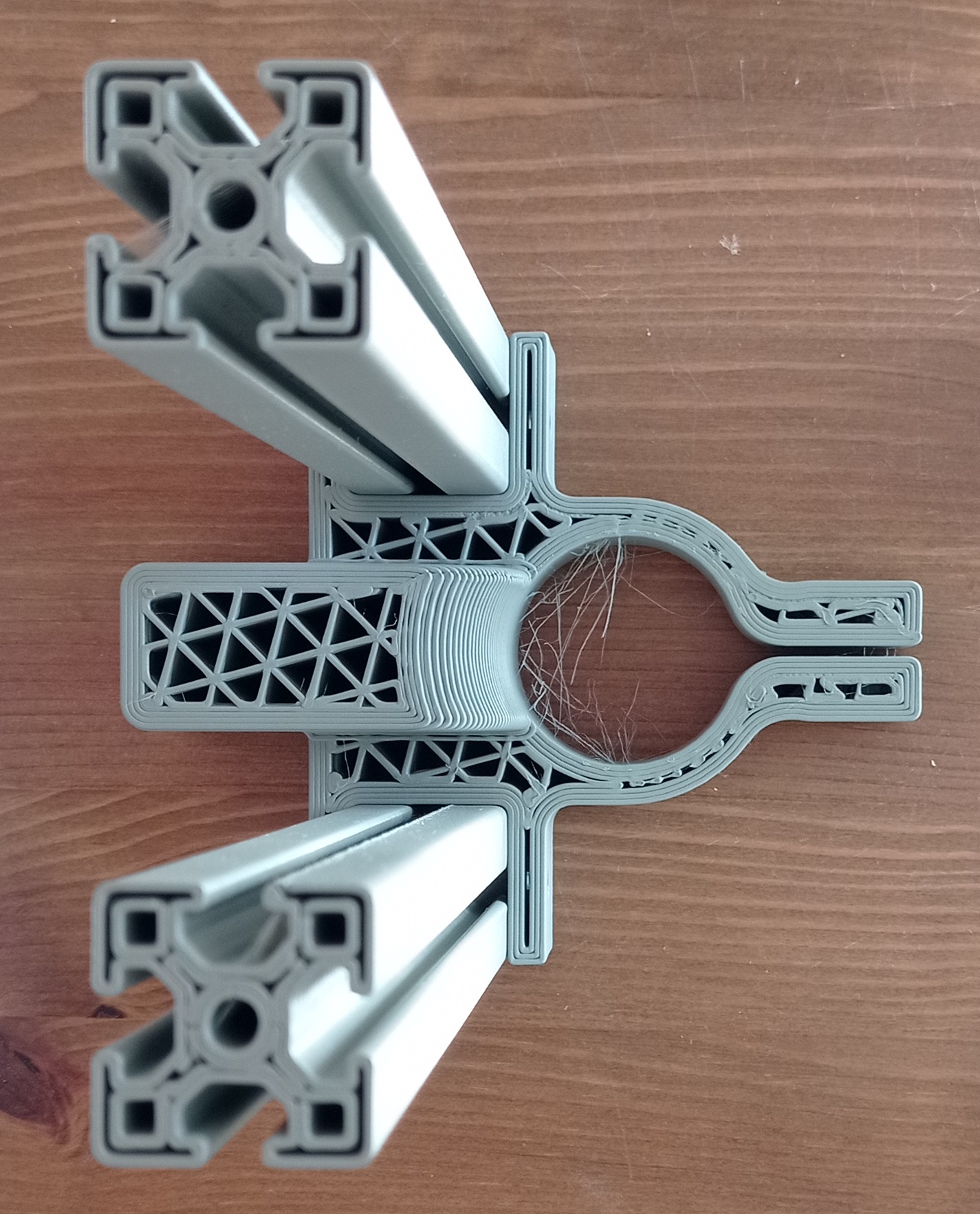 I then looked a little on the Internet and was of the opinion that I had found the solution.
The PTFE hose or the fittings for it should appear frequently in Ender models. I then ordered a new part and assembled it when it arrived.
Who would have thought? The problem was still there. I was actually quite at a loss and actually didn't feel like printing anymore.
(Just before moving the printer to the street)
Ich habe dann ein wenig im Internet geschaut und war der Meinung, die Lösung gefunden zu haben.
Und zwar der PTFE Schlauch, bzw. die Fittings dazu, soll wohl bei Ender Modellen häufig auftreten. Ich habe dann ein neues Teil geordert und als es angekommen war montiert.
Wer hätte es gedacht? Problem war trotzdem noch da. Ich war tatsächlich ziemlich ratlos und hatte auch eigentlich überhaupt keine Lust mehr auf drucken.
(Kurz davor den Drucker an die Straße zu stellen)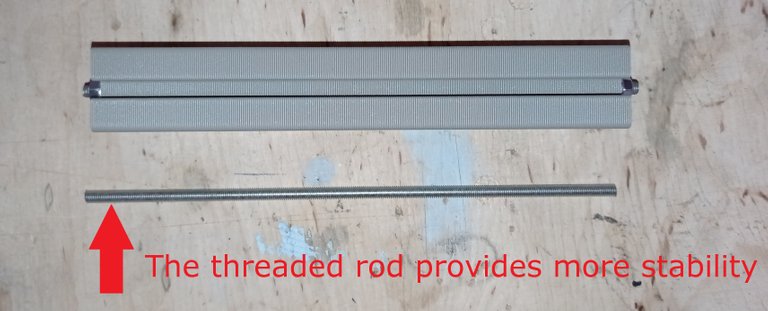 One evening I sat down again and discovered that I could break the filament like dry wood, which is usually not the case. I would never have assumed that it could have been due to the filament, as it was relatively new and I keep the printer in a closed box. I then ordered new filament and suddenly it worked again. When I bought my first printer a few years ago, I was naive enough to believe that all you have to do is plug the plug into the socket and the printer will work. Today I know how many problems can arise and how difficult it can be to localize them.
Eines Abends habe ich mich dann nochmal ran gesetzt und dabei entdeckt, das ich das Filament brechen konnte wie trockenes Holz, was normalerweise nicht der Fall ist. Ich wäre nie davon ausgegangen, das es am Filament hätte liegen können, da dieses noch relativ neu war und ich den Drucker in einer geschlossenen Box aufbewahre. Ich habe daraufhin neues Filament bestellt und plötzlich hat es wieder funktioniert. Als ich vor einigen Jahren meinen ersten Drucker gekauft habe, war ich noch so naiv zu glauben, das man lediglich den Stecker in die Steckdose stecken muss und der Drucker dann läuft. Heute weiß ich wie-viele Probleme auftreten können und wie schwer es sein kann, diese zu lokalisieren.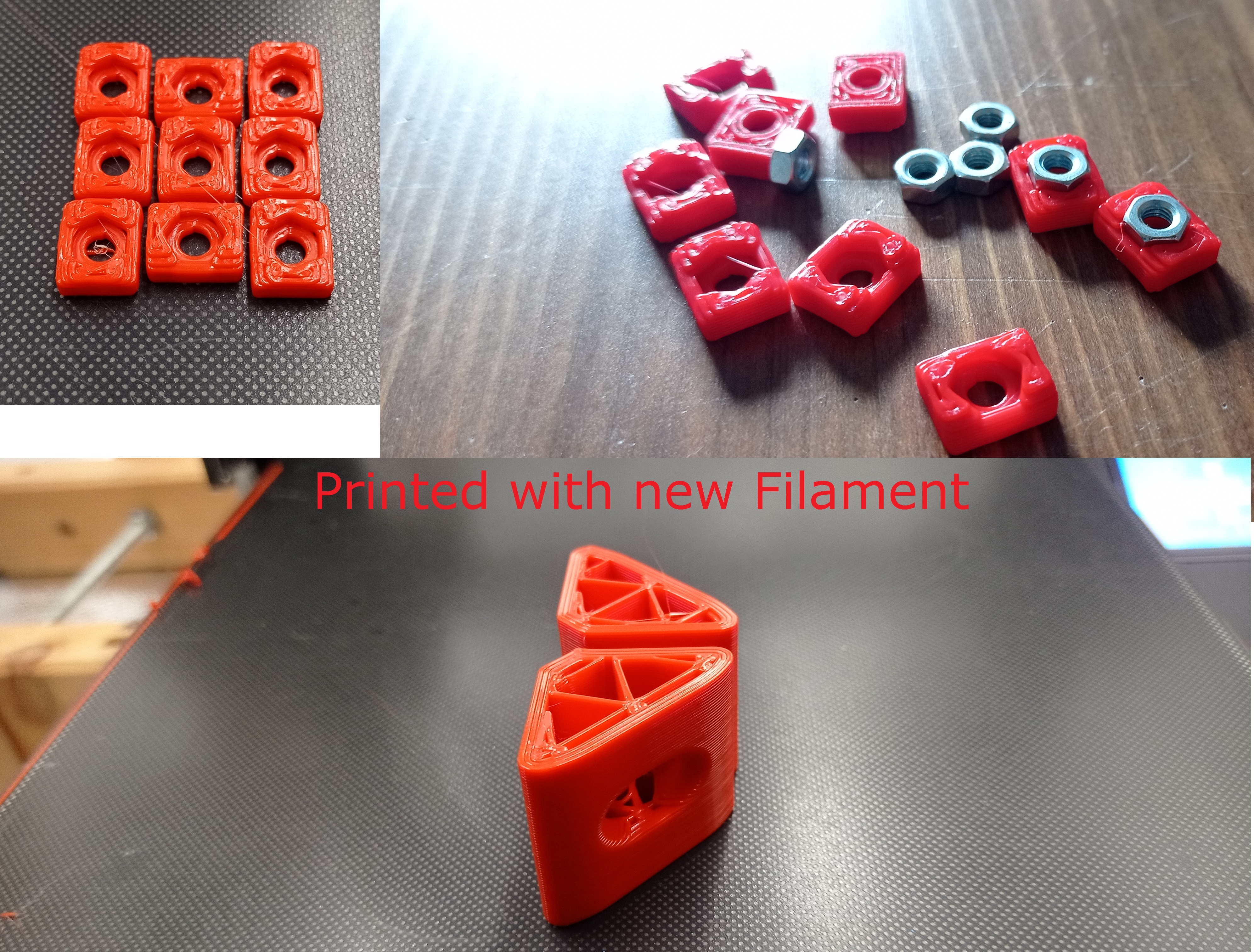 Let's get to my little project.
I orientated myself a bit on a lathe, the profiles should later ensure that various brackets can be mounted, e.g. I am planning a device for grinding drills and a small suction device.
To attach the profiles, I printed small stones that hold a nut.
Fully assembled, the whole thing makes a very solid impression, I still have a few things to optimize, but first and foremost I am glad that the printer is running again at all.
Anyone who has read this far, thank you very much & I am always grateful for tips and suggestions.
Kommen wir zu meinem kleinen Projekt.
Ich habe mich ein wenig an einer Drehmaschine orientiert, die Profile sollen später gewährleisten, das verschiedene Halterungen montiert werden können, zb plane ich eine Vorrichtung zum anschleifen von Bohrern und eine kleine Absaugung.
Um die Profile zu befestigen habe ich kleine Steine gedruckt, die eine Mutter halten.
Fertig montiert macht das ganze einen sehr soliden Eindruck, ich habe noch vor einiges zu optimieren, bin aber in erster Linie froh, das der Drucker überhaupt wieder läuft.
Wer bis hier gelesen hat, vielen Dank& für Tipps und Anregungen bin ich immer Dankbar.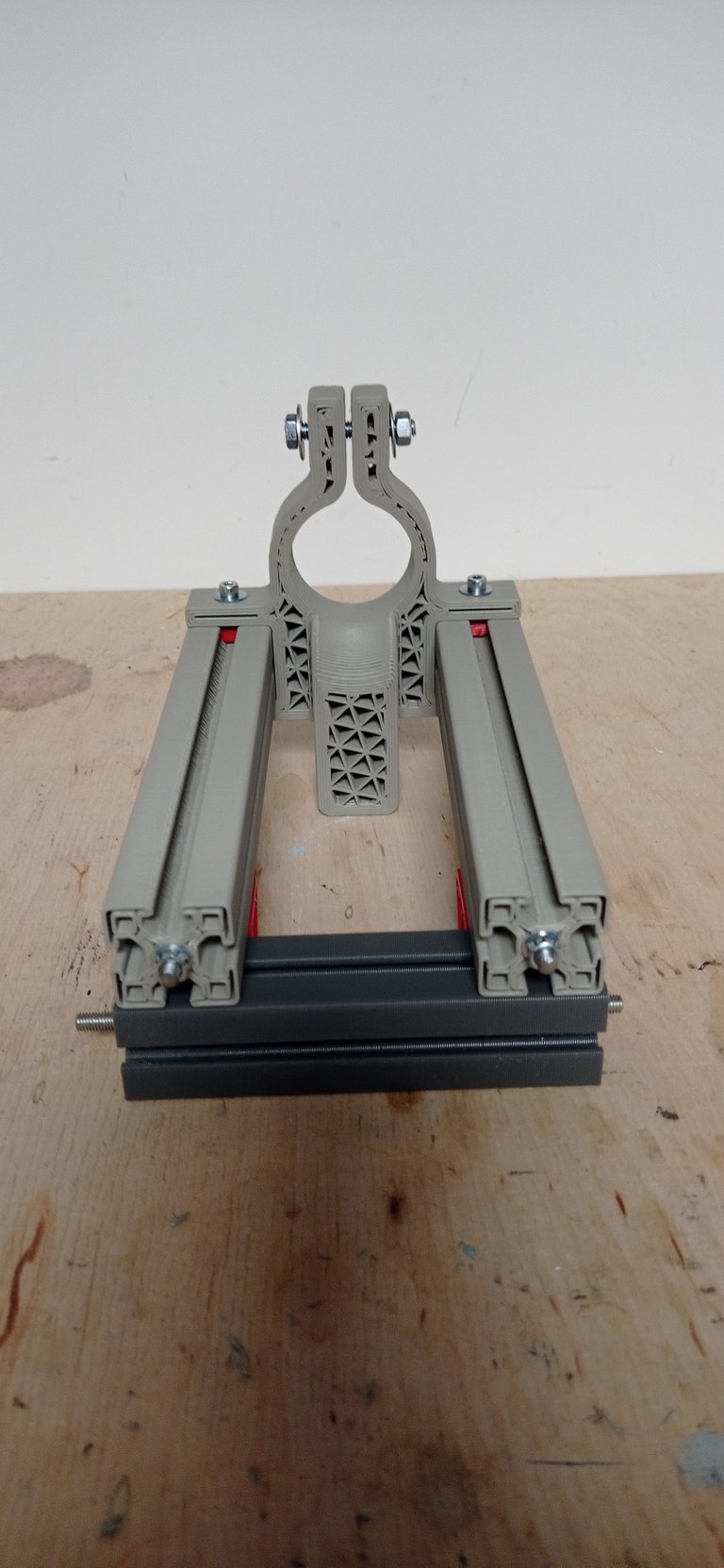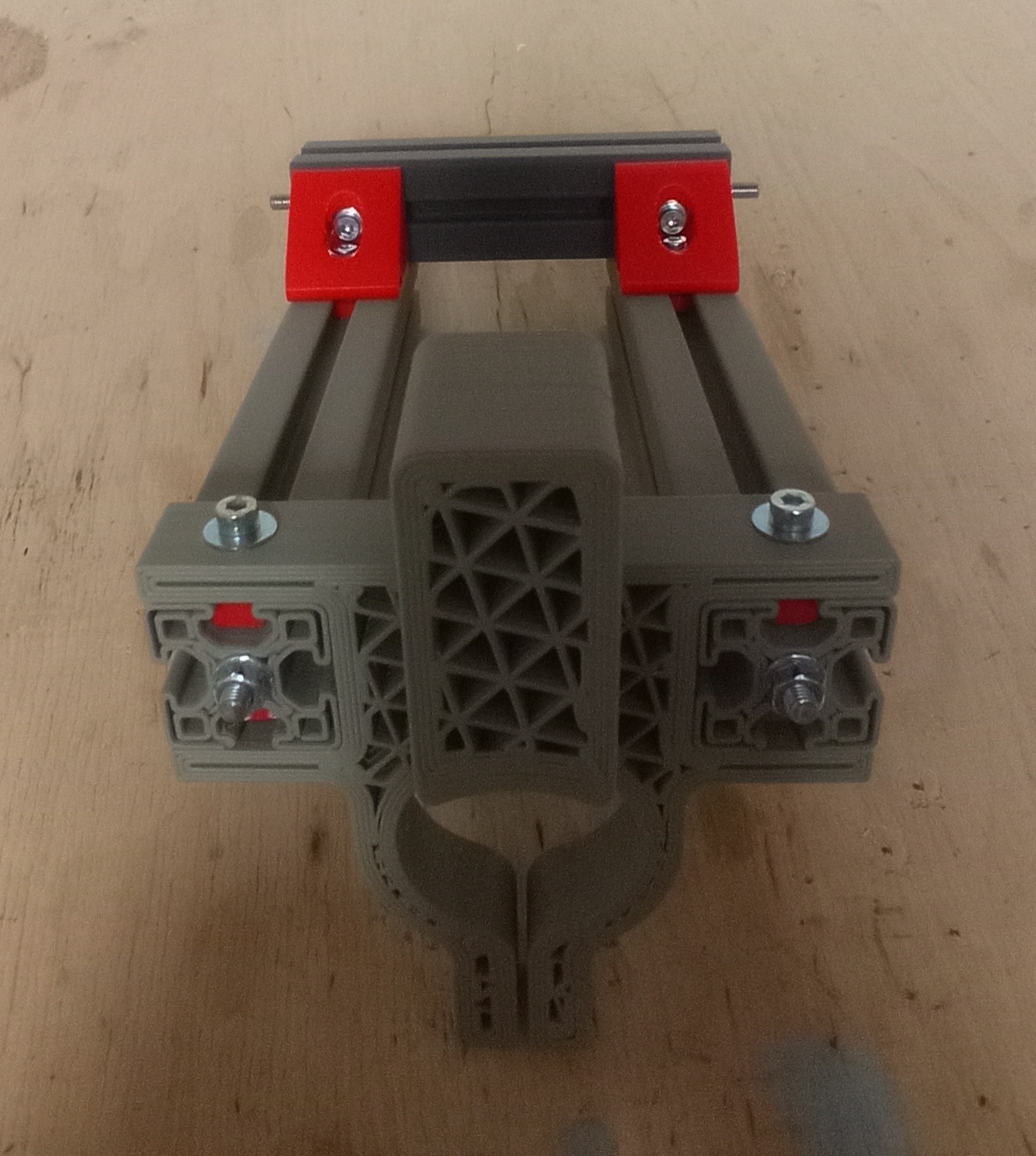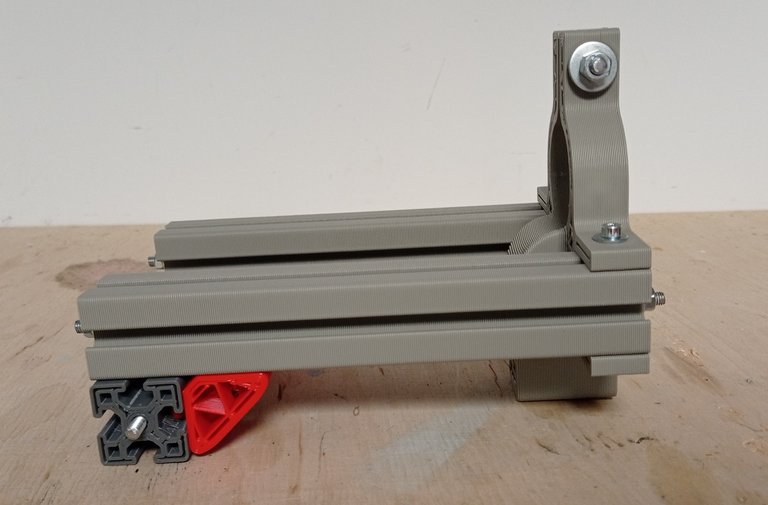 Posted with STEMGeeks