Today I had to work again and immediately took the opportunity to maintain my bike. People who live in countries where the weather is always nice, often rave about winter, which certainly nobody tells them:
Sand everywhere!
In the car, in the shoes, in the socks, in the stairwell and of course in the chain of the bike ... After the snow had disappeared (hopefully it stays that way) I wanted to remove the sand and salt from my bike and when I got the chance was like straightening my rear wheel, as it is slightly crooked.
Heute musste ich mal wieder arbeiten und habe die Gelegenheit gleich genutzt um mein Rad zu warten. Menschen die in Ländern leben, in denen das Wetter immer schön ist, schwärmen oft vom Winter, was ihnen sicherlich keiner sagt :
Sand überall!
Im Auto, in den Schuhen in den Socken, im Treppenhaus und natürlich auch in der Kette des Fahrrads... Nachdem der Schnee verschwunden ist (Hoffentlich bleibt das so) wollte ich den Sand und das Salz von meinem Rad entfernen und bei der Gelegenheit auch glich noch mein Hinterrad richten, da dieses leicht schief steht.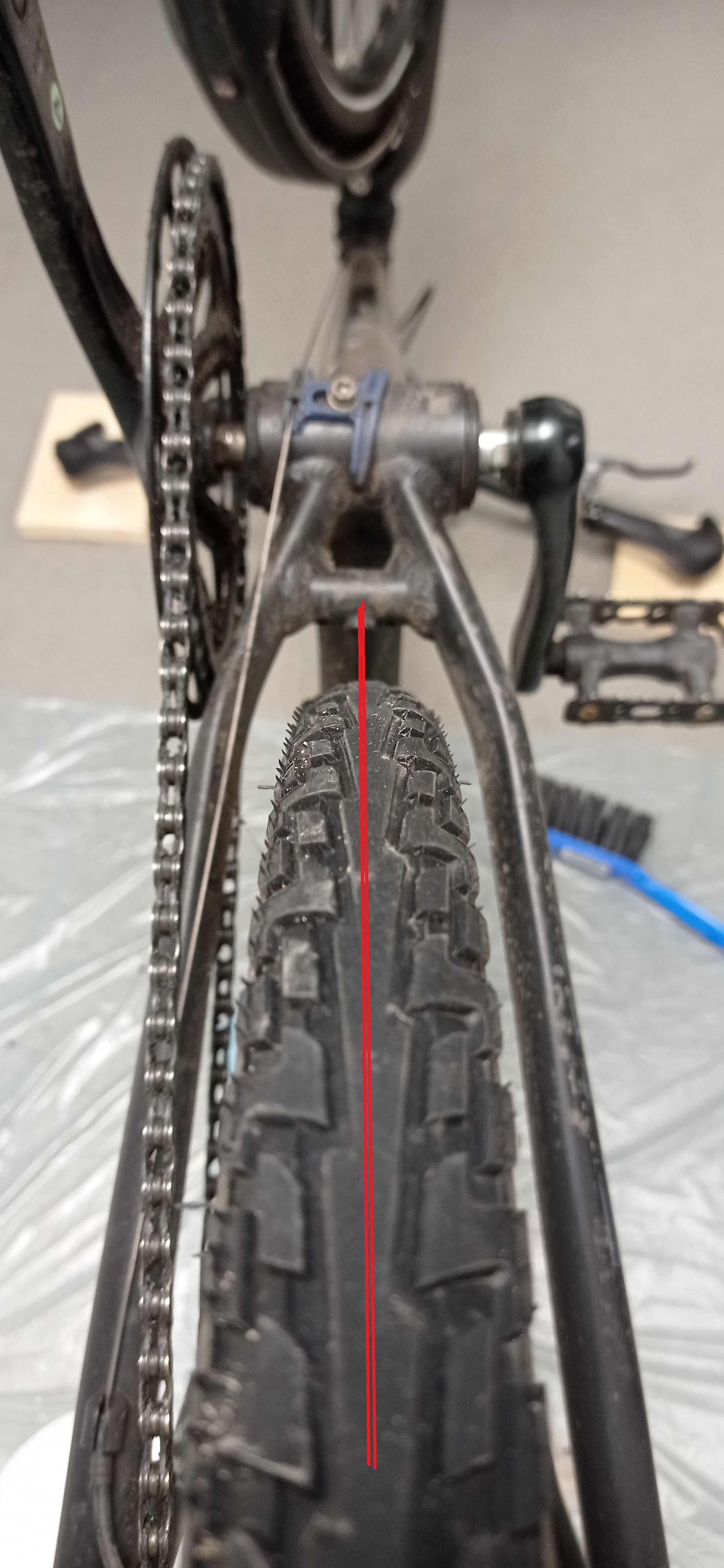 At work, I have the space I need, good lighting and the right tools. I first covered the floor with tarpaulin, as I already knew that a lot of dirt would accumulate. A little tip: I usually pack the saddle in a bag, because I've been lucky enough to get the black fat from the chain onto the saddle. I don't want to go into further detail here what the pants looked like afterwards. So I freed the chain from the coarsest dirt with my special tool (two toothbrushes) and within a very short time chunks of fat were spread all over the tarpaulin.
Auf der Arbeit habe ich dafür den nötigen Platz, gute Lichtverhältnisse und das passende Werkzeug. Ich habe zunächst den Boden mit Plane ausgelegt, da mir schon klar war, das eine Menge Dreck anfallen wird. Kleiner Tipp: Ich packe in der Regel den Sattel in eine Tüte, ich hatte nämlich schon mal das Glück, das schwarzes Fett von der Kette auf den Sattel gelangt ist. Wie die Hose danach aussah möchte ich hier nicht weiter ausführen. Ich habe also die Kette mit meinem Spezialwerkzeug ( zwei Zahnbürsten) vom gröbsten Schmutz befreit und innerhalb kürzester Zeit waren überall Fett Brocke auf der Plane verteilt.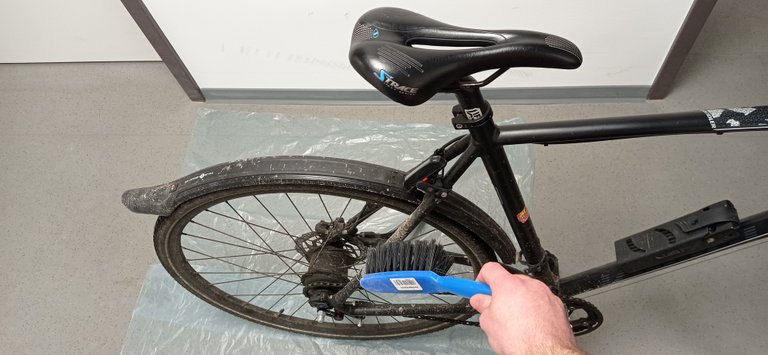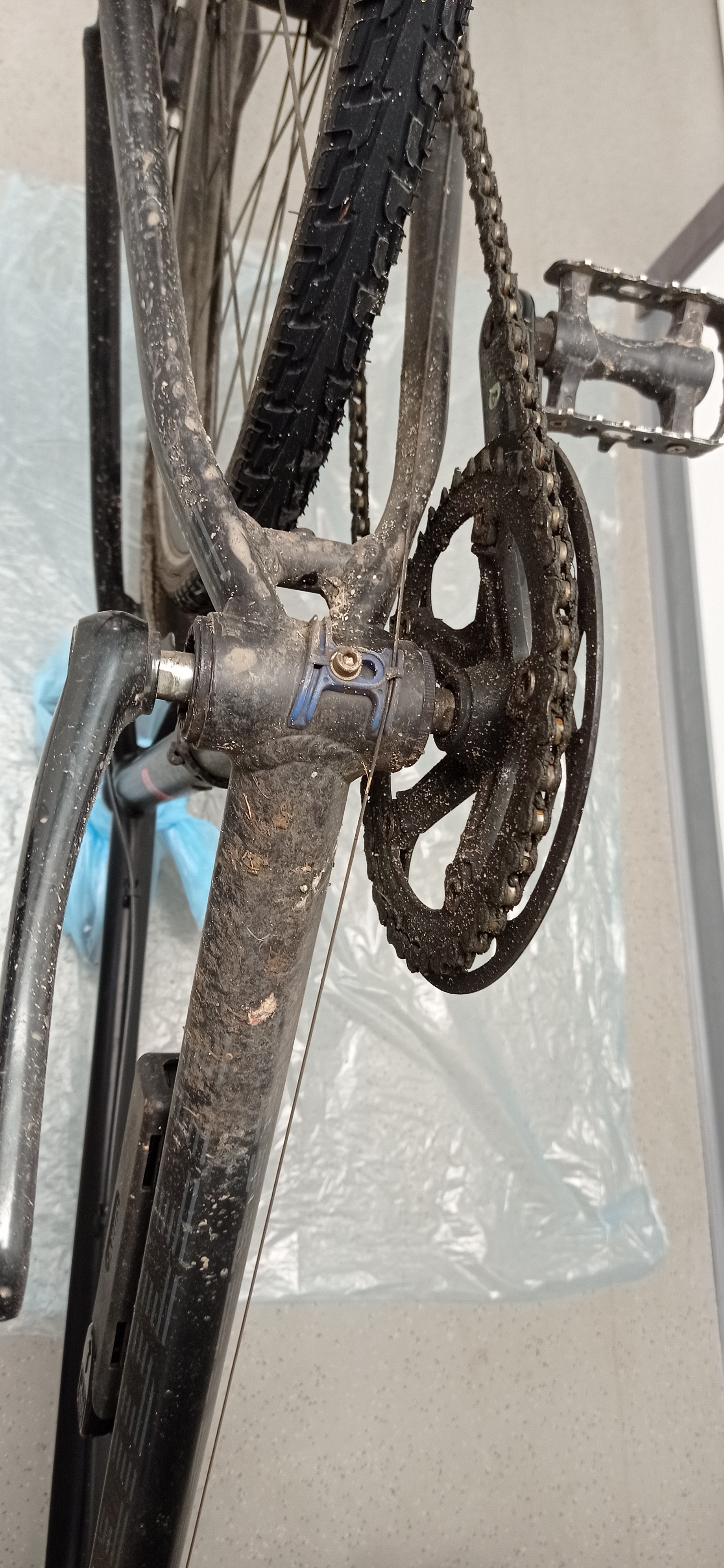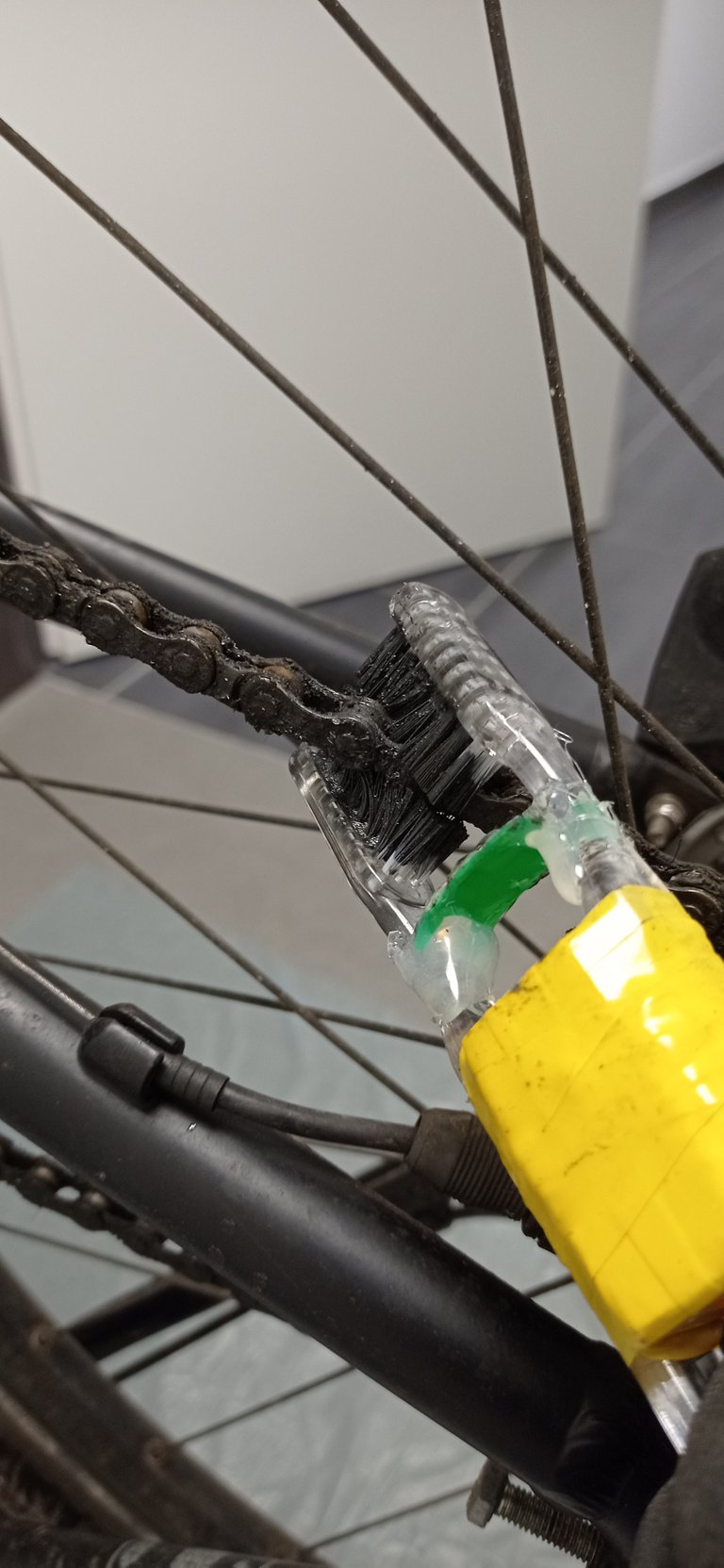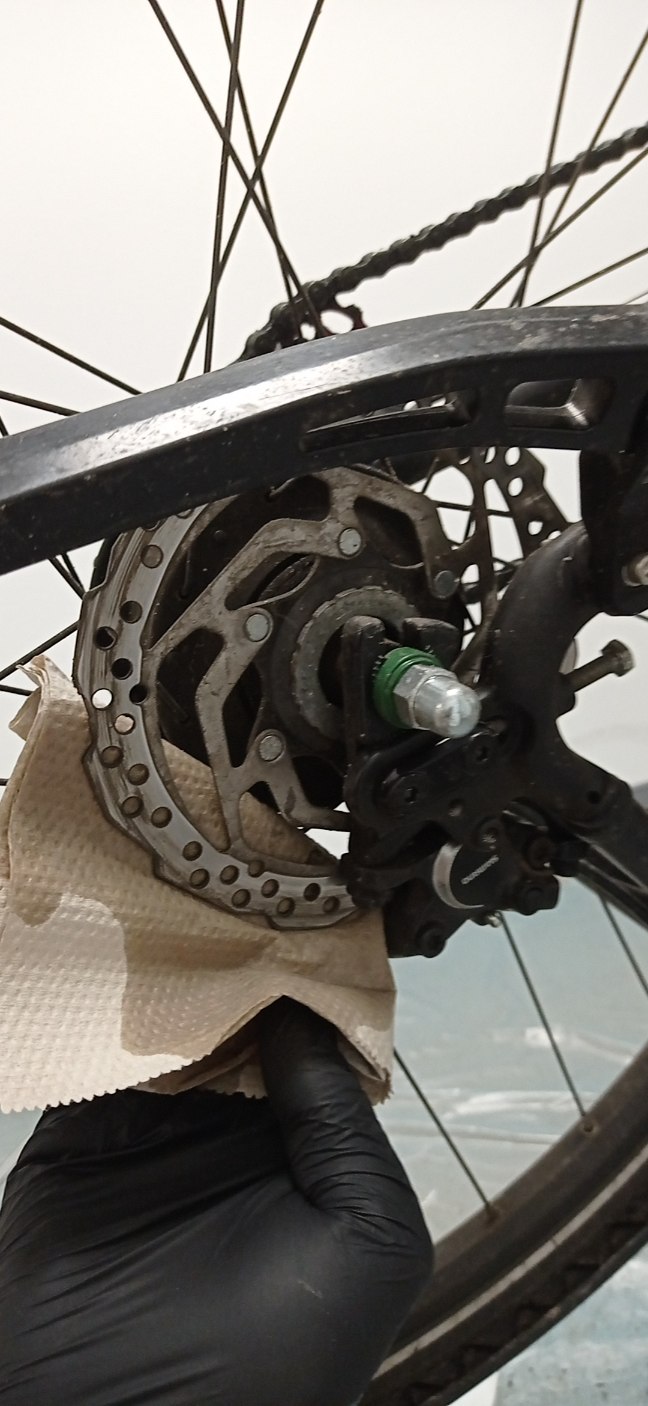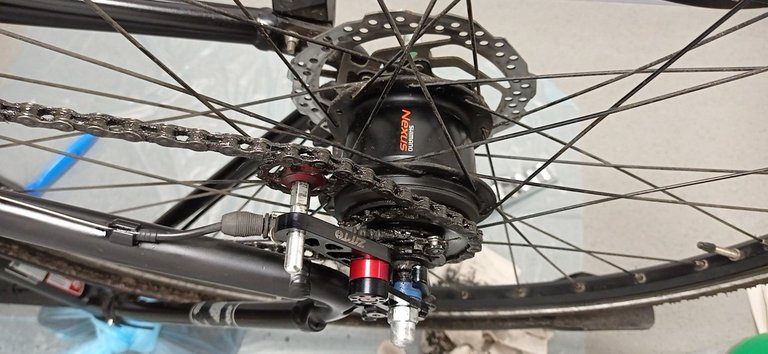 My next bike will definitely be belt driven. I used to like mountain bikes a lot, but I only ride in the city and it just doesn't make sense to have coarse tires there. In addition, I never want to ride a bike with a rear derailleur again, because I have to say from experience that this type of gearshift is simply too maintenance-intensive for me. I'm more than satisfied with the hub gears, since I've never had any problems with it since I've been riding the bike. In addition, I also cleaned the disc brake, as it also got salt and made unpleasant noises. After I was done with everything I could just throw the tarpaulin in the trash and everything was nice and clean. The first drive after the maintenance was heavenly and I took a detour home.
Mein nächstes Fahrrad wird auf jeden Fall durch einen Riemen angetrieben werden. Früher haben mir auch Mountainbikes sehr gefallen, aber ich fahre nur in der Stadt und dort ist grobe Bereifung einfach nicht sinnvoll. Zudem möchte ich auch nie wieder ein Fahrrad mit Schaltwerk fahren, da ich aus Erfahrung sagen muss, das mir diese Art von Schaltung einfach zu wartungsintensiv ist. Ich bin mit der Nabenschaltung mehr als zufrieden, seit ich das Rad fahre hatte ich noch nie Probleme damit. Zusätzlich habe ich auch die Scheibenbremse noch gereinigt, da diese auch Salz abbekommen hat und unangenehme Geräusche verursacht. Nachdem ich mit allem fertig war konnte ich die Plane einfach in den Müll werfen und alles war schön sauber. Die erste Fahrt nach der Wartung war himmlisch und ich bin extra noch einen Umweg nach Hause gefahren.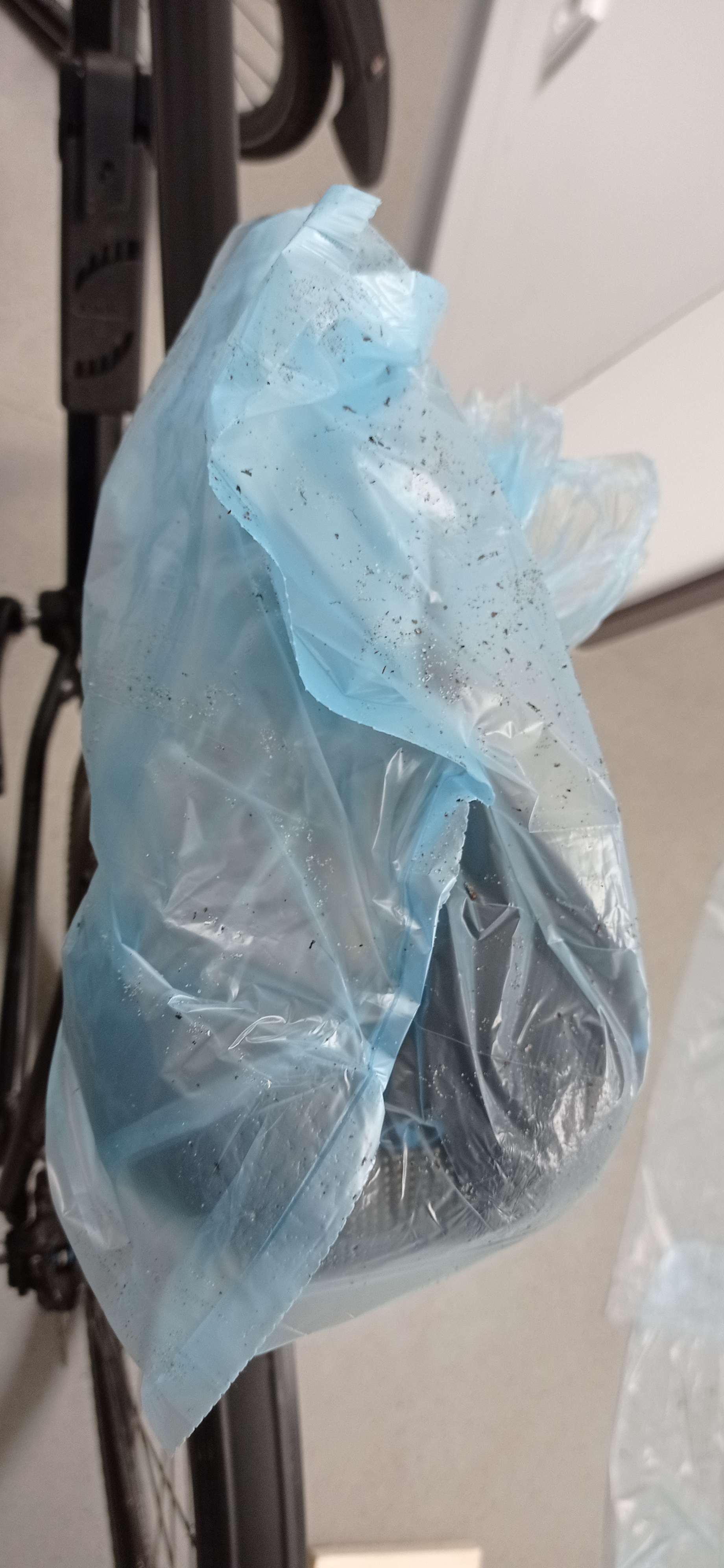 Posted with STEMGeeks