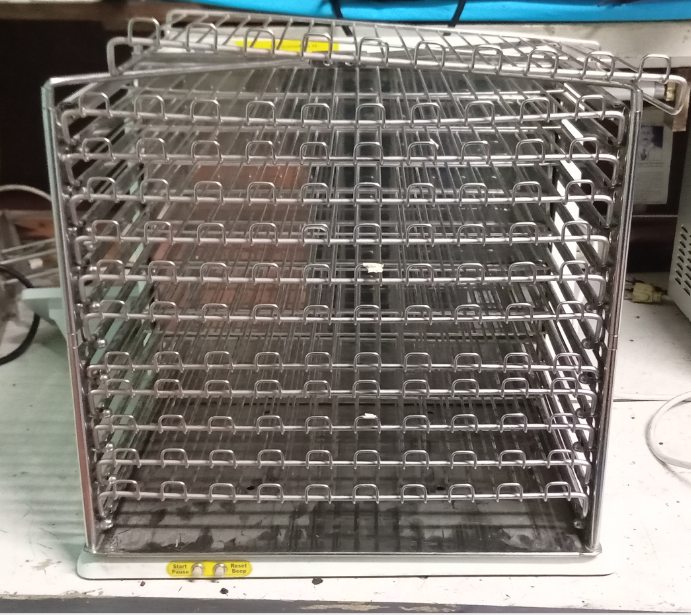 Mantenimiento del agitador de plasma 👨‍🔧
Plasma Stirrer Maintenance👨‍🔧
Hola amigos lectores, hoy les contaré un poco sobre el mantenimiento realizado en el departamento de ingeniería biomédica a un equipo de laboratorio que se llama Agitador de Plasma, así que ¡comencemos!
Hello reader friends, today I will tell you a little about the maintenance performed in the biomedical engineering department to a laboratory equipment which is called Plasma Stirrer, so let's start!
Este aparato, que se utiliza en los laboratorios clínicos y en los bancos de sangre, tiene como objetivo principal mezclar los fluidos contenidos en las bolsas. Aunque no parece un equipo complejo y su función es muy sencilla, cada parte del equipo es vital para su funcionamiento, así como todo el equipo se utiliza ampliamente para las tareas cotidianas.
This device, which is used in clinical laboratories and blood banks, has a main purpose of mixing fluids contained in bags. Although it does not look like a complex piece of equipment and its function is very simple, each part of the equipment is vital to its operation as well as the whole equipment is widely used for everyday tasks.

El principio de funcionamiento de este equipo es normalmente muy sencillo, dispone de un plato sobre el que se colocan las bolsas que contienen el plasma a agitar, su movimiento es de ida y vuelta con una velocidad regulable o fija, así como también se controla el tiempo de agitación, todo esto se consigue gracias a un circuito electrónico que se encarga de realizar las tareas de regular la velocidad, tomar el tiempo, visualizar el tiempo, generar los sonidos de alarmas entre otras...
The principle of operation of this equipment is normally very simple, it has a plate on which are placed the bags containing the plasma to be agitated, its movement is back and forth with an adjustable or fixed speed, as well as the agitation time is also controlled, all this is achieved thanks to an electronic circuit which is responsible for carrying out the tasks of regulating the speed, take the time, to display the time, to generate the sounds of alarms among others...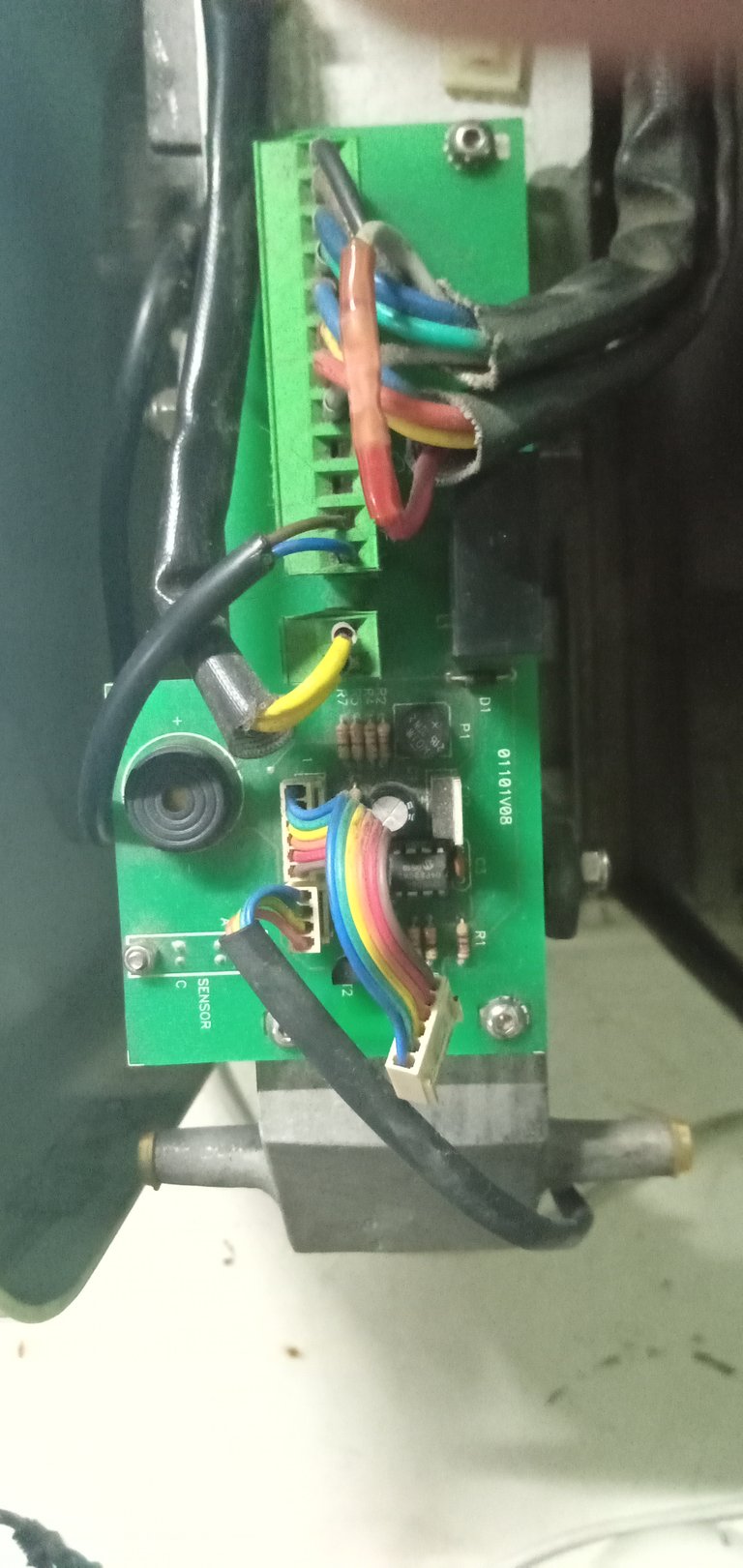 Este equipo llegó al departamento de ingeniería biomédica por razones de rigidez en su mecanismo, que no permite realizar el proceso de agitación adecuadamente.
This equipment arrived at the biomedical engineering department for reasons of stiffness in its mechanism, which does not allow the agitation process to be carried out adequately.

Se procede a quitar cada parte de su mecanismo, para ser limpiados de esta manera se retira la antigua grasa la cual se seca y queda dura; luego al secar cada parte, se lubrica nuevamente sus piezas y se instalan, se le realizaron las pruebas de funcionamiento al pasar estas se procedió a la entrega del equipo.
We proceeded to remove each part of its mechanism, to be cleaned in this way the old grease is removed which dries and remains hard; then to dry each part, its parts are lubricated again and installed, the performance tests were performed to pass these we proceeded to the delivery of the equipment.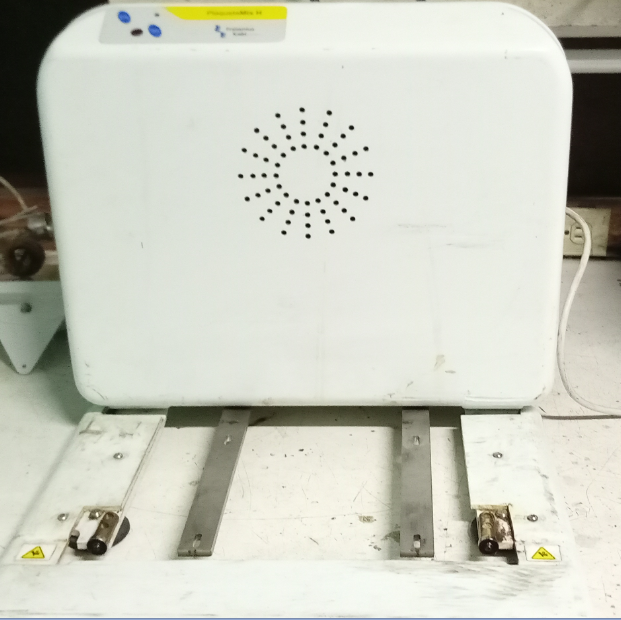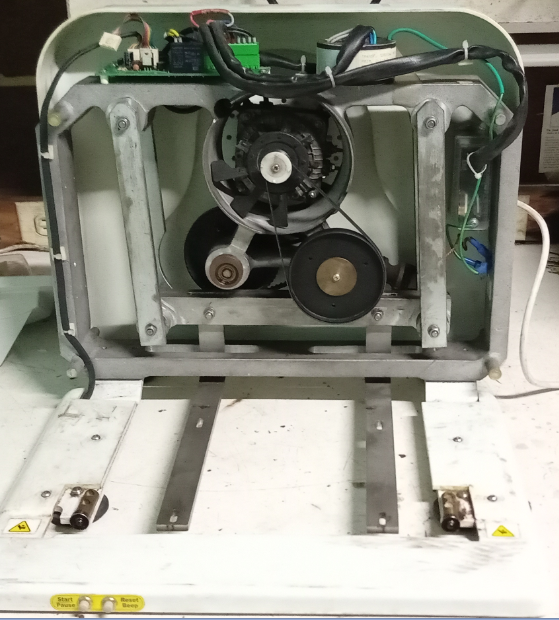 Cabe mencionar que estos equipos son muy poco el mantenimiento requerido y cada cierto tiempo, dependiendo su uso se le realiza mantenimiento preventivo, este equipo tenia ya mas de 3 años que no se le realizaban mantenimiento, lo que origino la rigidez de sus partes.
It is worth mentioning that this equipment requires very little maintenance and every so often, depending on its use, preventive maintenance is performed; this equipment had not been maintained for more than 3 years, which caused the stiffness of its parts.

Espero les haya gustado y síganme para mas información sobre equipos médicos. No te olvides de darle me gusta al post.
I hope you liked it and follow me for more information about medical equipment. Don't forget to like the post.
Este post es 100% original.
Todo el Contenido de este post es de mi autoria.
This post is 100% original.
All the content of this post is of my authorship.