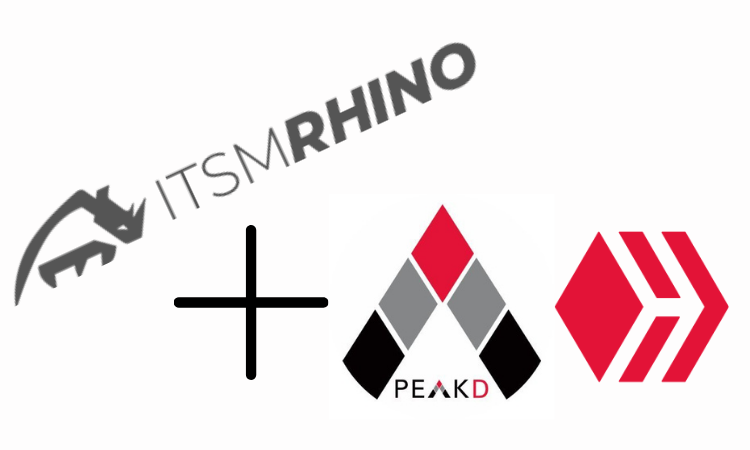 Welcome to the new Raging Rhino Update. This is planned to be a regular weekly post on updates about the goings-on of ITSM Rhino.
What a whirlwind the last week and few days have been. Just wanted to give a quick update on the upcoming launch of ITSM Rhino. Its been a couple weeks since the last one A CRASH OF RHINOS IN A HIVE?
We have finished backend security and penetration testing, finalizing finishing touches on the coding, added some more downloadable resources, and continue to work on more amazing content and resources for our amazing members for when we launch.
Recently over at the official @itsmrhino blog on the Hive blockchain, there has been a series on 5 STEPS TO IT SERVICE PROVIDER VICTORY WITH CLOUD. This was a fun series to do, and toward the end, the idea hit me to make it into an eBook. Before I could mention this @gentleshaid recommended it as well. So with that said, I have done so. It has already been shared out to my current mailing list and will be uploaded to the members' area and available for free to all members when the ITSM Rhino launches.
The eBook is specifically targeted at Managed Service Providers but is applicable to any IT service provider. The eBook provides 5 steps with 28 tips to help you transform your IT organization toward delivering cloud services.
Now for what I think is the cool stuff...
We are currently working on integrating our site blog with the Hive blockchain that will allow us to post and members to comment from the blog to and from our @itsmrhino blog on @PeakD frontend (which I love to death @asgarth). This is my way to reward engagement on the blog off-chain.
Not done there though. Once this is complete, I will look to integrate it into existing initiatives like @comet.ranker and other engagements initiatives on-chain as well, hoping maybe @slobberchops can point me to some as I know he is really engaged and supportive of some of them.
I am still looking at gamification possibilities for the site that will integrate with Hive and have some ideas but will hold those close to the chest for now until they are flushed out further. @jongolson is a wonder boy at these types of things and I hope to pick his brain eventually on some ideas.
Well, that is it for now. Off to work on some Rhino Walk-n-Talk stuff.

Joe "Rhino" Brochin is launching ITSM RHINO in the coming weeks, it is the pull-no-punches, casual-but-effective resource for renegade IT Pros who want to manage risk and add value through ITSM processes & IT Policy.
GET IN EARLY!
Note: All graphics within this post, including their images and elements, were sourced and generated from Canva.com, except when otherwise identified on the graphic.