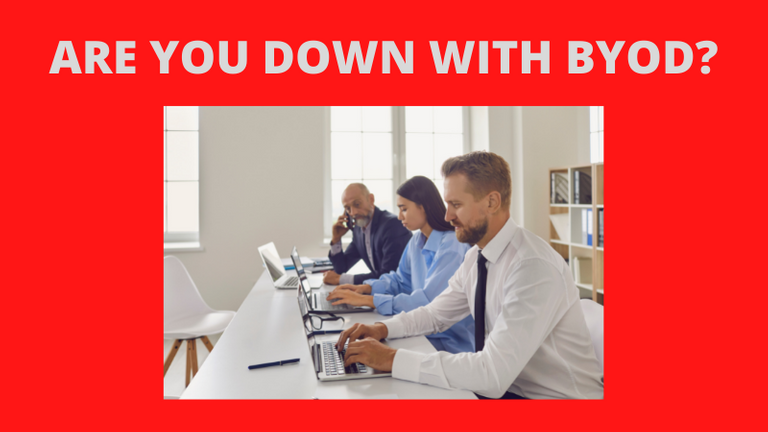 MOST FOLKS HAVE BEEN DOWN, THEY JUST DIDN'T REALIZE IT
Most folks have been taking their cell phones and smartphones to work for a few years now. At first, they would remain in our pockets, purses, or lay on our work areas until they rang or vibrated. Then, if you were lucky, they were only for individual use and not for work.
But many of us have made the mistake of giving the number to a co-worker, who loves to share, and suddenly it ends up being the defacto alternate work contact number for you that gets shared out to the entire organization. However, many hated the idea of using their device for work and would frown upon the idea.
Fascinating how current circumstances have changed all that a great deal. The big move to remote work due to COVID has pushed employees and employers to rely more on their personal devices for communication.
BYOD is nothing new and is not a new concept by any means. However, BYOD adoption never took off prior to this with many organizations, mostly due to several concerns over security and privacy.
However, working from the comfort of one's home has made employees and employers more accepting, willing or not, of using personal devices, especially smartphones, for work-related activities.
It amazes me sometimes what is suddenly acceptable and how little privacy and security are considered or dismissed when something provides a sliver of convenience for the sake of continued profits.
a little housekeeping before we continue....
Like my other IT and Cyber related posts, this is for the non-IT and non-cyber type folks (business owners, managers, employees, HR peeps, bean counters, box kickers, etc.)
If you have been around the IT and Cyber profession block a while, then you may have wasted moments of your life reading this far. The rest of this post may not be worth your time either, but I'm sure readers would like to hear what you have to say and so would I.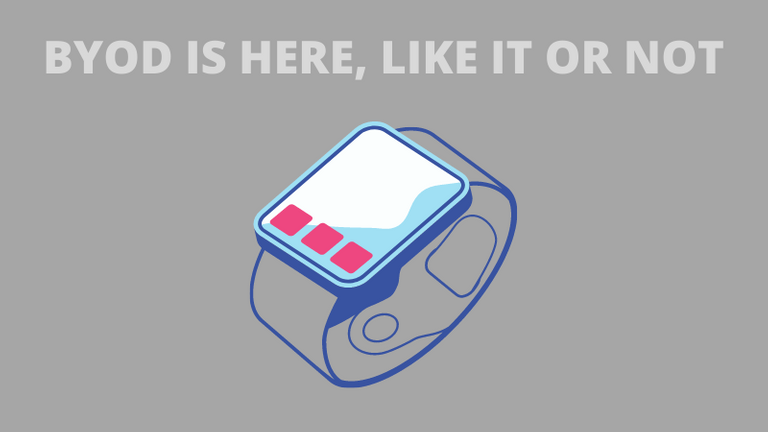 AGAINST BYOD IN THE WORKPLACE? THEN GRAB A CUP OF TOO STINKIN' BAD!
A while back, studies demonstrated that the standard number of gadgets we carry would reach 4.3 gadgets per individual in 2020. And by gadgets, don't just think smartphones, tablets, and PCs. At this point, add wearables—for example, smartwatches and wristbands, medical devices, smart keychains, and more.
In many cases, depending on the type of work you do, you can do the same amount of work on a smartphone as you can on a PC. The information they can store is likewise considerable when you take into account access to the cloud.
Some organizations are starting to progressively pursue a Bring Your Own Device (BYOD) strategy whereby employees utilize their own gadgets to tackle their responsibilities, whether at the office, at home, or in the coffee shop sipping a mocha-choco-latte with a double shot of wake-the-hell-up.
However, as long as there is work to be done and we have the devices, data, and Wi-Fi, we can piece everything together, it seems like an extraordinary thought. It seems like it would be, at least on the surface, right?
The business benefits seem clear, and they are on the surface. For example, representatives can work more nimbly, adjust work and individual life more effectively, reduce the effect on non-attendance, or improve their work-life balance.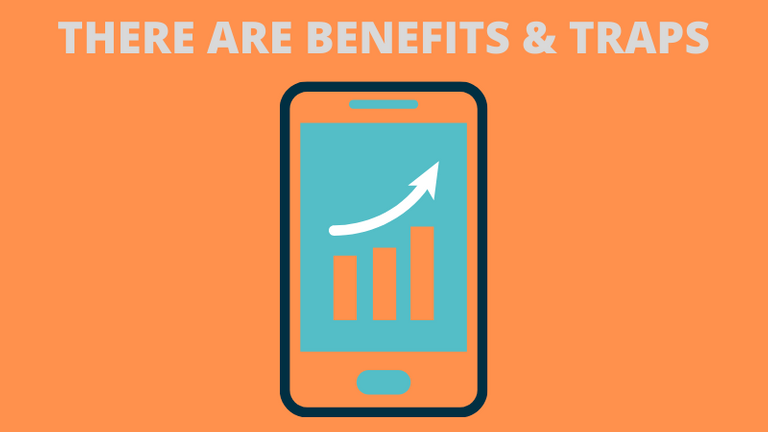 BYOD CAN DO GREAT GOOD, BUT ALSO WRECK SHIT!
One upside for the business is that it can offer a more adaptable response to its clients outside of the regular 9-5. Although this doesn't always play well for employees' work-life balance, as mentioned above in the benefits, especially when getting phone calls while eating Christmas dinner with family. Been there, done that, won't do it ever again!
What's more, if employees are purchasing, utilizing, and keeping up their gadgets, the business might have the option to reduce its overhead somewhat. In addition, employees are more likely to keep up with the latest and greatest model and take better care of and protect the device because they are personally vested in it.
At least one of the downsides, among some others that many non-IT and Cyber folks don't think of right away, or even at all, is that devices and data can be ruined, stolen, or lost. Further, on the off chance that those gadgets access the organization network, those networks can be hacked by those who obtain the device.
Yes, some safeguards can be put in place for this, but this has downfalls for the employee. We will cover some of this more in later content posts.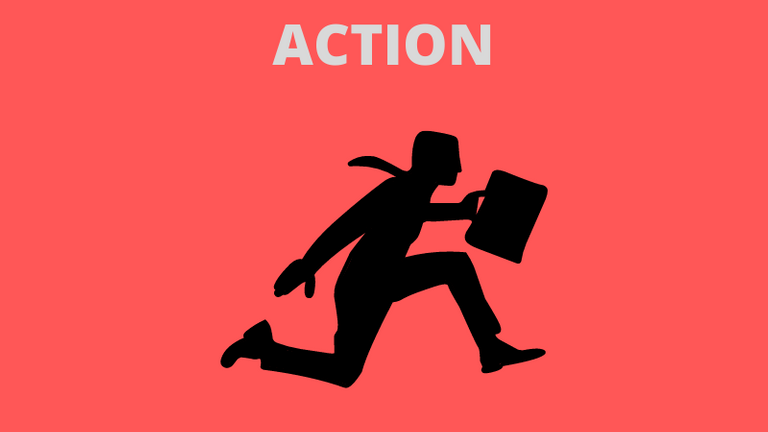 BYOD CAN KICK ASS - OR KICK YOURS IF NOT MANAGED PROPERLY
This test to BYOD security requires decisive action, innovative change, clear thinking, and decisive activity. The same can be said for the ITSM processes and IT policy developed for your BYOD. Again, it should be decisive, innovative, clear, and definitive.
I plan to write more on BYOD and BYOD policy in the coming days and weeks. I plan to hit on the opportunities, benefits, risks, legal issues, security topics, and more.
So feel free to speak up, ask questions, share experiences and stories of your own, even disagree with something I say as I have been known to be wrong and sometimes don't share a popular opinion or belief in this field and love some good dissenting thought.
Look for more in the coming days and weeks as we peel back the layers of this onion. This is a hairy, mean beast, but doesn't have to be. Stick with me.

Note: All graphics within this post, including their images and elements, were sourced and generated from Canva.com, except when otherwise identified on the graphic.