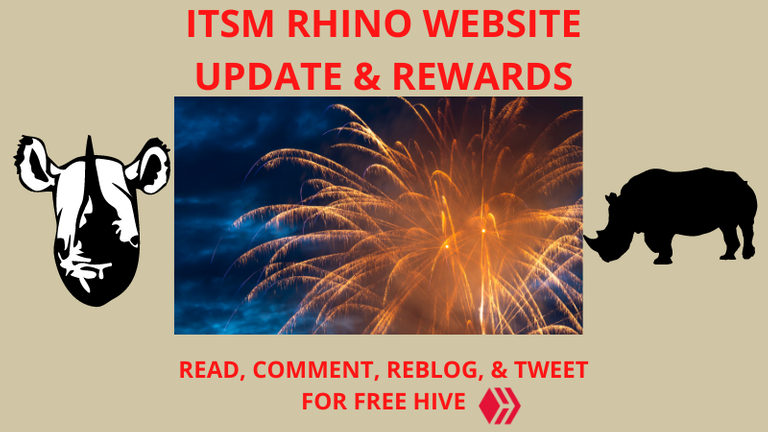 The last couple of weeks or so since the last ITSM Rhino update has been busy.
Another round of blog postings related to Supply Chain Attacks on Small Business is complete, and rewards for reader engagement have been distributed with a couple still pending distribution.
It is always fun giving away rewards to readers for their engagement. In this case, we are currently giving away rewards with crypto. Specifically, Hive tokens, for my favorite comments, all re-blogs, and to all those sharing the posts on Twitter.
I throttled back how much Hive was given out compared to our previous round of postings we spoke about in the last update. This throttling is primarily because of some experiments in Hive delegations and curations and other Hive blockchain stuff some of you might not care about.
However, I still could get rewards to re-blogs, tweets, and favorite comments, and upvoted all who commented. Such fun!
We gave away about 15 hive total, which does not count the rewards commenters receive for upvotes on their comments. I think there may still be some more to be given out as well.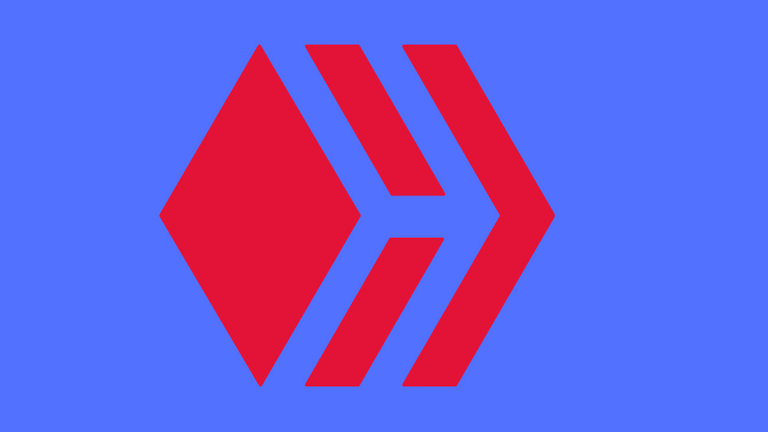 Image created on Canva.com
If you are not on the Hive blockchain and would like to start being rewarded in crypto for commenting and engaging on the ITSM Rhino blog, you can start using my preferred desktop front end for Hive, PeakD.
If you run into any problems signing up at Hive, reach out and let me know.
If you are not interested in Hive or crypto right now, then that is ok. I'm also looking into other rewards for engagement off the Hive blockchain. More on that later in this update.
The following folks are fantastic and engaged on the blog and posts. Thank you so much for your participation and for taking the time to read and comment. Please continue to come back around:
@gentleshaid
@edystringz
@noble-noah
@sn0n
@pokecrypto
@mytechtrail
@hadj
@notak
@alechi
@enforcer48
I want to thank @memehub and @slobberchops for the consistent and wonderfully generous upvotes the last few weeks.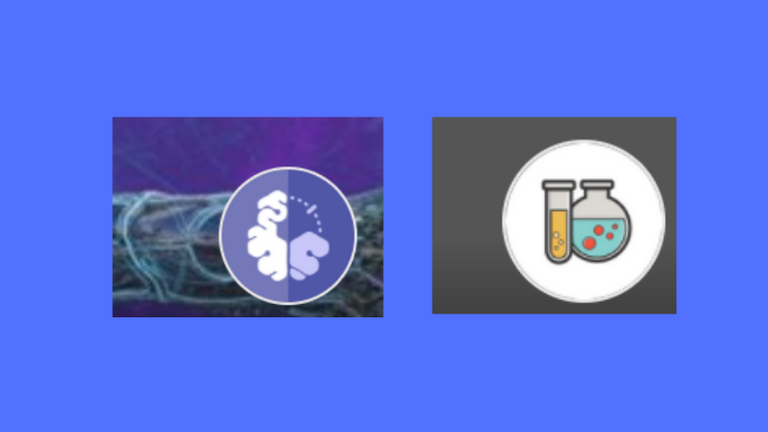 Image created using Canva.com
Thank you, @stemgeeks and @steemstem, for stopping by and voting/commenting on my posts. I love the #StemGeeks and #StemSocial communities. They are great communities, and I recommend them for all of those who love STEM-related topics.
You can find them here:
@harpreetjanda, you are appreciated for the StemGeeks Weekly stat report. I think I made it on a couple of the top lists, which is an honor to be in the company of some of those great minds.
Image source: itsmrhino.com
Blog and Main Site Integration
The blog has been integrated with the main site script to be more seamless for members and users—one login and out, one account, etc.
We have made the password requirement more complex than the original script required and will eventually add 2FA.
We are looking at integrating a rewards system for the wpDiscuz plugin for those who do not want to comment using the Exxp plugin. The wpDiscuz plugin is operational and functioning. You can find it available just beneath the Exxp window below the posts. This rewards system is just in the beginning stages, and not much to report, but we will have something, hopefully by the next update in a couple of weeks.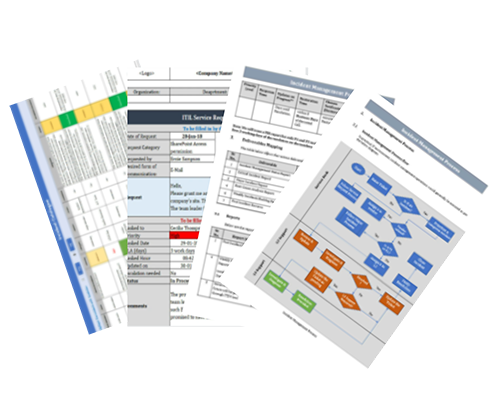 Image source: itsmrhino.com
Content Downloads
We have removed all the old test content available for download. There is maybe one new eBook that has been uploaded and currently available. The new and improved latest content package is ready for upload once the site is ready for prime time and promotion to the masses.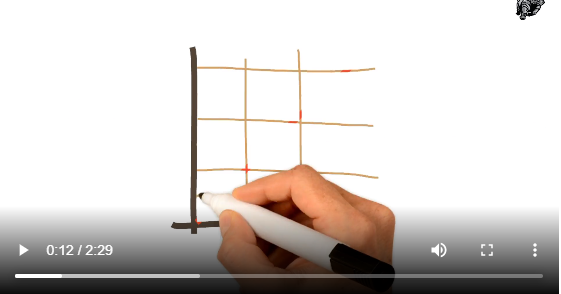 Image source: itsmrhino.com
Video Courses and Content
Integration of the LearnPress plugin with some customizations has been made to the blog and the main site. This work is ongoing and is getting heavy this week. We are also working on our first short course as part of the first content package we will be releasing when we officially promote to the masses.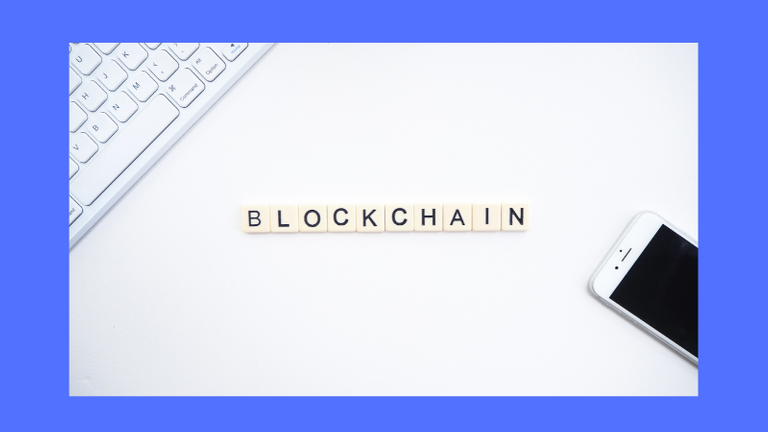 Image created on Canva.com
Blockchain and Crypto Integration
We have posted a couple of times using the #Exxp plugin. It works well, but there seems to be still a challenge with the Hive cache proxy blocking images from the itsmrhino.com domain. I have reached out to @howo, and he has been supportive, but it seems to be something that @blocktrades controls. It sounds like they are busy with the new TestNet stuff, so I may wait to bug them about it until that is finished and the latest dev work for the fork on Hive is completed. It's not a showstopper for now, as I go over to Hive after posting on the ITSM Rhino blog and manually upload the images that are needed. It just adds a few more minutes.
We will still be looking forward to leveraging Hive even more, along with #DSLA (#Stacktical), #STORJ, #SKALE, #BAT, #CTP, and some other blockchain/crypto tech.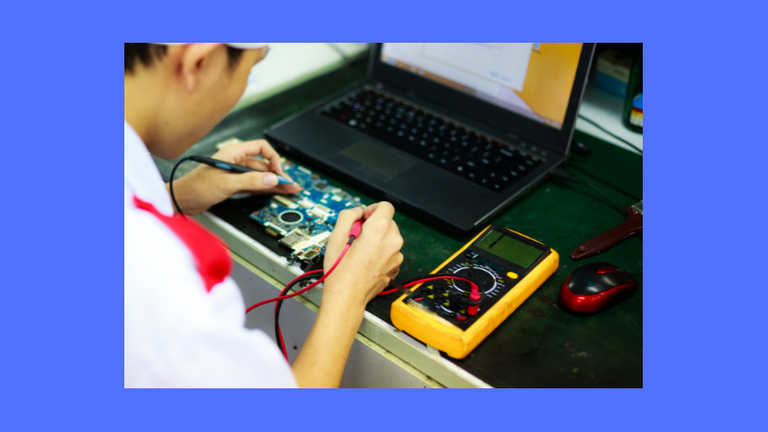 Image created on Canva.com
Testers Wanted
I will be looking for three volunteers to be testers once I think the site is ready to go live. If you are interested, please contact me here https://itsmrhino.com/blog/contact. There is a free Professional level membership and/or Hive tokens in it for them. Volunteers must be current or former IT professionals.
Thank you for reading, and until the next update, I hope you continue to enjoy our posts and content. Feel free to reach out or comment here if you have suggestions or questions. Who knows, I'm known to give out Hive tokens for re-blogging, favorite comments, and sharing on Twitter.
If you haven't already, signup for our ITSM Rhino Newsletter and start receiving your FREE Information Technology and Cybersecurity-related eBooks and more.
Note: Featured post header image was created on Canva.com
---
Posted from my blog with Exxp : https://itsmrhino.com/blog/website-2-0-to-3-0-integration-update/
---