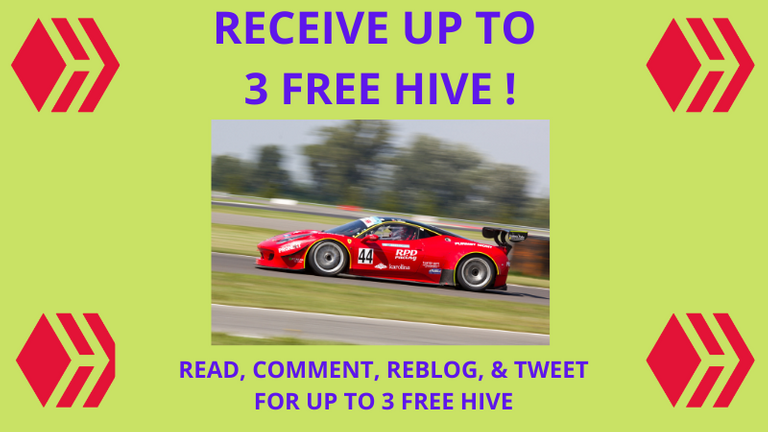 A long time ago I heard a saying that "the only thing a race car driver should worry about is winning the race".
This means the race car driver isn't doing other stuff throughout the day...
He's not hauling tires across the pits...
He's not in the garage replacing engine parts...
His job is basically to eat, sleep, and race.
That's it.
And this got me thinking…
As a business owner, your job is to 'win the race'.
Because you're in the driver's seat when it comes to your business.
So, the more you can stay focused on your business, then the better.
That means focusing on the things you're really good at...
And let other people focus on the things you're not so good at.
Or simply don't have the time to deal with it.
Point being…
Successful business owners should do everything in their power to make sure they're not distracted from "winning the race".
You shouldn't be worrying about IT Policy or IT Processes...
You shouldn't be wasting time thinking about whether your data is backed up..
Or making sure you've got an accurate list of your IT infrastructure...
Or concerned with hardware repairs to make sure systems don't end up out of action...
None of that stuff is a good use of your time.
Your time is better spent on things in your business that move the needle.
You're the race car driver in your business…
So, make sure everything is set up around you so that you can win the race.
When it comes to managing your IT, this is one area you can confidently leave in the safe hands of somebody else...
For example, partnering with an IT Policy and ITSM Process Consultant.
When you partner with the ITSM Rhino, you'll get many other benefits...
Then the Rhino can broker deals with Managed Service Providers who can provide technical solutions and suggest and implement ways to protect your business from cyber-attacks, as well as streamline and modernize technology.
Partnering with the wrong MSP that doesn't understand your unique business needs can cost you thousands and waste tons of time you don't have.
When you are partnered with the right MSP who fits you like a glove, these are some of the other benefits:
✔ Handle network setup and tech support
✔ Take complete ownership for the upkeep of your IT systems
✔ Provide the most effective solutions to protect your data against cyberattacks
✔ 'Peace of mind' 24/7 systems monitoring with experts working to prevent downtime
✔ A single point of contact for all IT-related issues
✔ The option of a fixed monthly fee, which is easier to budget for
✔ A friction-less implementation that ensures your business works seamlessly
Sound good?
Visit the ITSM Rhino to find IT policy and ITSM process templates and more that can help you keep your business safe from cyber-attacks, once and for all. We can also help broker for the right MSP to implement the technical solutions that fit your unique business needs.
Comment and share any thoughts or experiences you may have with small business traps below, whether as a user, techie, implementer, manager, etc. and earn a chance at 1 free Hive at the end of 7 days.
Also, as a bonus, any reblog will receive 1 free Hive.
…and, as an additional bonus, if you share this post on Twitter, use the hashtags #itsmrhino and #hive along with your Hive username, and I will send you 1 free Hive.
By the way, my Twitter handle is @itsmRhino, so feel free to follow.
Well, this is the last in our series on IT Woes and this second round of Hive token giveaways. We hope you enjoyed it. But don't worry, we will be sharing more content and giving away more Hive tokens, and running contests in the future.
In the meantime, feel free to check out ITSM RHINO. Share it with your fellow IT professionals. It is just getting started, so I am adding new packages monthly. Oh, and it ACCEPTS HIVE AND OTHER CRYPTO as forms of payment.
---
P.S. If you didn't get a chance to read my recent eBook 'You're Not Immune to IT Woes: Don't Ignore the Symptoms'. There are loads more great advice in here about what you need to protect your business.