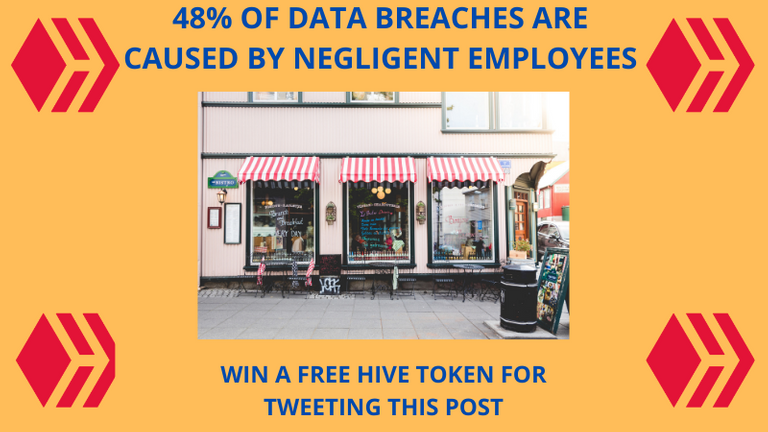 Nobody cares more about your business than you do.
No matter how good your employees are, chances are they're never going to care about your business as much as you do, right?
And when it comes to cybersecurity, the reality is that 48% of data breaches are caused by negligent employees.
Over the years I've seen this time and time again with many of my customers.
And it's a major problem.
Despite this, we know most people don't intentionally come to work to do a bad job.
Most of the time, employees don't realize they're making mistakes, like innocently clicking the cross on a system update.
Or they may not want to bother someone to ask for tech support because they figure it will make them look bad, take too long, or cost too much.
So, they ignore the warning signs.
Meanwhile, that "minor issue" is festering and can end up disrupting the entire organization if left untreated.
This can lead to things like cyber-attacks or serious viruses being unleashed on your business that can block access to your systems and data.
So, without the right systems, policies, and processes in place, this is a very real problem for many small business owners.
But it doesn't have to be this way…
That's where an ITSM and IT Policy Consultant can help.
In fact, there are some frankly amazing, simple, and cost-effective ways to increase the likelihood of employees safeguarding your business.
And making sure your systems always get the updates they need.
Having an ITSM and IT Policy Consultant paying close attention to your IT also ensures you're not taking unnecessary risks.
And it means you're less likely to experience a cyberattack due to employee negligence.
Hey, if you would like to receive 1 FREE HIVE TOKEN then share this post on Twitter using the hashtags #itsmrhino and #hive.
Be on the lookout in a couple of days for another post related to IT Woes.
---
P.S. If you didn't get a chance to read my recent eBook 'You're Not Immune to IT Woes: Don't Ignore the Symptoms'. There are loads more great advice in here about what you need to protect your business.