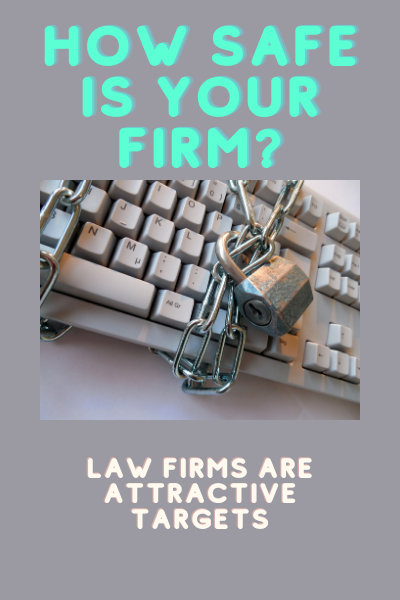 Since the start of the pandemic in 2020, the US FBI reported a 300% increase in reported cybercrimes.
Law firms are no exception.
In fact, law firms have become MORE attractive targets for cybercriminals in recent years.
Why?
Because they handle large amounts of sensitive client information, data, and money.
Yet, many firms have less-than-optimal information security practices and procedures.
According to Varonis, only 5% of companies' documents are properly protected.
And many law firms acknowledge the risks of cyber-attacks are increasing.
However, this can be a huge undertaking for law firms that don't have dedicated IT support capabilities.
But it doesn't have to be this way…
In our recent eBook, we outlined some of the simplest yet highly effective solutions for increasing your network protection including:
Installing comprehensive protection at the edge of your network. For example, boost the security procedures for your remote-working solutions with 2-Factor-Authentication (2FA).
Use remote monitoring to ensure all off-site devices get the latest software and antivirus updates.
Implement 'Least-access' policies to limit access to network resources.
So just like proving your case in court, you want to leave no stones unturned when it comes to your cybersecurity.
Thank you for reading, and if you have something valuable to add please do so and we will reward the most valuable comment at the end of seven days with 10 Hive.
…and if you haven't read our eBook guide yet, here's the link again 'The Top 5 Tech Mistakes Lawyers Make.'