NOW THIS IS SOME TECH WE SHOULD DEF KEEP AN EYE ON..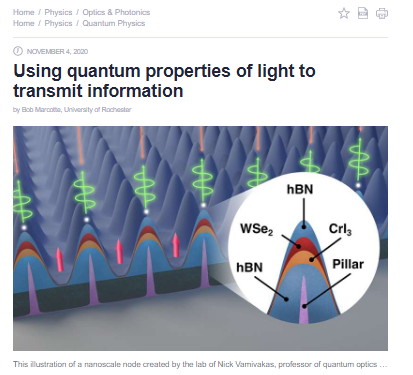 Huge leaps are being reported in the communication industry as a new technological break through where information can be sent across long distances using photons of light. They also say that the use case is on schedule to be one of the first forays into Quantum Computing and Quantum Communications.
This promises faster and clearer communications which are always welcomed news, I mean there are still a plethora of dead zones out there. The use of entanglement between Quantum nodes that can interact with photons of light is a lot of science, yet welcomed, as we want to see what the future holds with such discoveries and the ones to come.
READ MORE: https://phys.org/news/2020-11-quantum-properties-transmit.html