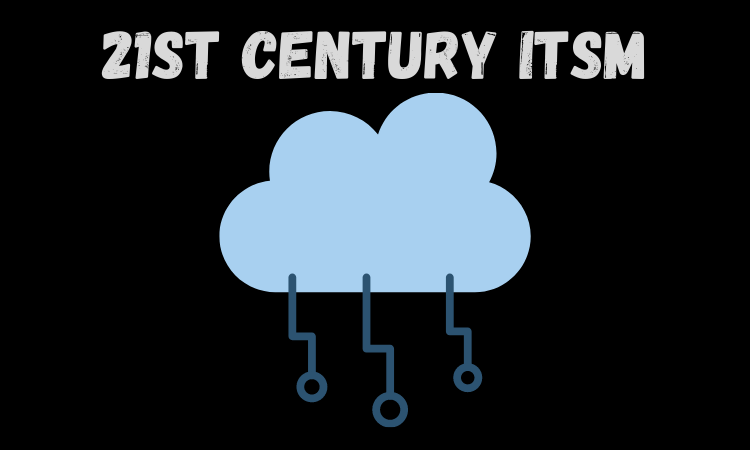 Before the start of 2020, much needed to change in IT service management (ITSM). Then, as the COVID-19 crisis threw the world into disarray, the necessity to rapidly improve your company's ITSM skills became critical. Your IT organization and service management teams were confronted – and continue to be confronted – with a slew of new priorities and the problems that come with addressing them, from the need to help remote workers to the quickening of slow-moving digital transformation programs.
Also, there is a recurring pattern in much of what's required: modern ITSM capabilities must embody the "better, faster, and cheaper."
This can be accomplished by focusing on critical corporate priorities such as outcomes and value development and limiting employee lost productivity.
This article can help by highlighting seven critical areas of ITSM transformation within your organization, all of which focus on the aspects that must be considered to better align your firm's service and support capabilities with business and employee objectives.
7 Important ITSM Changes to Think About
Of course, there could be more than seven ITSM improvements that your IT organization needs to make. Furthermore, these may or may not correspond to the seven significant modifications outlined below. There is rarely a "one size fits all" strategy to take in business, as there is in many other areas. While this article's advice will benefit the vast majority of businesses, it's vital to remember that any changes you make must align with your company's priorities and associated corporate and IT strategies.
The following are the seven ITSM changes that must be implemented:
Prioritizing value
Enabling digital transformation initiatives in corporations
Providing a digital back-office transformation platform
Aligning ITSM capabilities with new methods of working
Meeting employee expectations more effectively
Using AI and automation to make things "better, faster, and cheaper."
Putting new ITSM capabilities in place or formalizing existing ones
Now we will take a look at each one of these seven ITSM changes in detail.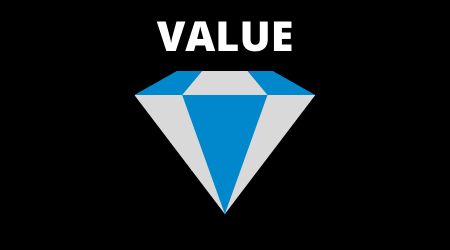 1. Prioritizing Value
While the commercial impact of the COVID-19 problem will almost certainly lead to a focus on cost in the short term, your ITSM plans – and related actions – must still be driven by value and better business outcomes in the long run. The "better, quicker, and cheaper" tagline is a step forward from the decade-old plea for IT businesses to "do more with less." It's worth noting that an emphasis on completing the right things as quickly as possible will eventually lead to "cheaper" IT operations. This emphasis on value rather than cost allows for the desired improvements in operations and outcomes.
Notably, a value-oriented approach will necessitate a review of existing IT initiatives and the adoption of new ones. For example, are current strategies targeted at reducing the unit cost of incident and service request ticket processing also considering the impact that cost reduction has at a business level, for example, in terms of IT support skills and the IT service desk?
Current metrics and targets may be lulling your IT organization into complacency. At the same time, you, unfortunately, fail to supply the capabilities required by the parent corporation. Have you ever considered asking, "How does our IT service desk provide value?" in the same way that you could ask about other key IT capabilities? Give it a shot. If the answers aren't evident, have a series of discussions with key business stakeholders to better understand your IT organization's value propositions.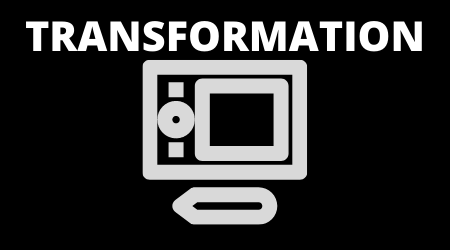 2. Enabling Digital Transformation Initiatives In Corporations
While the COVID-19 situation has few advantages, the necessity for isolation and remote working has hastened the implementation of digital transformation strategies for many firms in dealing with the crisis's immediate consequences and planning for the "new normal" that would follow.
There are three parts to digital transformation:
The creation and distribution of new products and services based on technology and data.
A focus on improving consumer engagement methods, aided by technology and data once more.
Using technology to improve back-office processes, particularly the upgrading of potentially outmoded manual methods.
Each of these could necessitate changes in IT organizations and ITSM capabilities. For example, to flourish, new technology-enabled products and services and customer-engagement approaches will almost certainly require high availability and responsive support capabilities.
Alternatively, the ITSM industry, traditionally referred to as enterprise service management, is well-positioned as an enterprise-wide platform for back-office digital transformation, as indicated in #3 listed above.
In terms of front-office and back-office digital transformation prospects, increased corporate reliance on technology necessitates improved ITSM capabilities and outcomes, with improvements likely required across people, processes, and technology. Some believe the ITIL 4 Continual Improvement Model is a tried-and-true technique for implementing any change.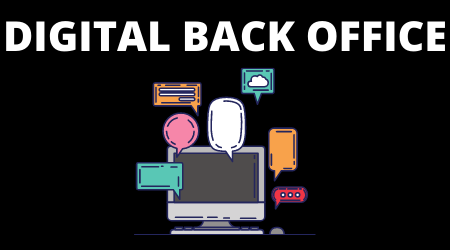 3. Providing A Digital Back-Office Transformation Platform
As previously said, enterprise service management can be considered your company's platform for back-office digital transformation — to enhance operations and outcomes across business functions by sharing proven ITSM capabilities, such as the corporate ITSM tool.
It's an opportunity for IT to share their streamlined and automated processes with other departments such as human resources (HR), facilities, finance, and legal. It also aligns with ITIL 4's seventh guiding principle, "optimize and automate," mainly where business activities rely on shared email inboxes and spreadsheets to handle employee, customer, and other third-party requests for help, information, service, and change.
These departments are primed for digital transformation by implementing tried-and-true consumer service management skills to address concerns like:
Increased workloads requiring fewer resources

Failing to match increased employee expectations resulting from superior consumer experiences, as well as the more recent impact of remote working

Departmental resourcing issues, resulting from either or both post-crisis funding constraints and skills shortages

Difficulties in addressing the requirement for faster change and innovation in the business world

Needing to incorporate emerging technology, such as AI-enabled capabilities, in a more efficient manner

Inconsistent customer service due to inconsistencies in operations across business functions

The absence of visibility into work, operational performance, and chances for improvement.
In the end, business operations outside of IT must manage these common difficulties and stay up with the corporate demand for digital transformation. They require new ways of working, including better management of that work, eliminating the reliance on manual processes, and personal productivity technology to facilitate corporate processes. For example, while your HR department may rely on an HR management system (HRMS), it's likely that, while it maintains employee data without trouble, it lacks the processes and practices that are required to provide HR services and support to employees.
Although ITIL 4 does not explicitly mention enterprise service management as an ITSM or corporate capability set, it was designed as a body of service management recommendations rather than ITSM. This supposedly makes it easier for other departments in your company to use and benefit from it.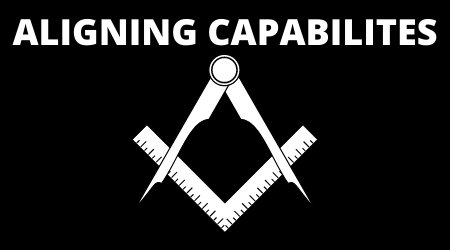 4. Aligning ITSM Capabilities with New Methods of Working
Many issues necessitate new ways of working in the post-crisis new normal. Employee remote working is an obvious example since many employees can work from home for at least a limited period. This could apply to both service management employees and the people they serve.
During the crisis, the needs of these homeworkers are likely to have impacted a variety of ITSM capabilities, with tactical solutions and workarounds being widely used. For example, whether it was the use of communication and collaboration technologies, increased support for the use of personal IT, or the move to cloud-based services that eliminate the often-adverse effects of persistent VPN use. Given the emergency situation of COVID, however, not all of these solutions were chosen and acquired with the same level of rigor as those used in service design.
The same might now be said for returning to work. Employees will still be subject to distance regulations and will be acutely aware of the risk of transmission. Hot desk areas, for example, are no longer viable, network printer utilization is problematic, and physical meetings are becoming smaller and maybe still done using online platforms like Microsoft Teams and Zoom – especially when some employees will still be ringing in from home. Employees with dual location status will most likely work in the office on some days and at home on others. It generates a new requirement for your revised ITSM capabilities.
Notably, more effort must be given to the design and delivery technology-enabled solutions that address both mandated and newly established employee desires. More than the tactical solutions used during the shelter-in-place and lockdown orders will be required. Instead, your IT department should examine the changing needs of employees, as well as the concerns and challenges they face too:
Allow for new ways of working, some of which may not have been planned yet.

Provide IT assistance to a more distributed organization efficiently.
The ITIL 4 guiding principles, beginning with "start where you are" and concluding with "optimize and automate," might help here as well.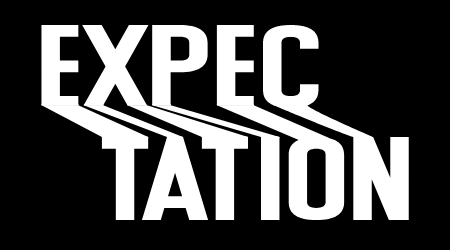 5. Meeting Employee Expectations More Effectively
Over the last half-decade, there has been a substantial increase in interest in and importance of employee experience. This includes what it implies for firms and their employees. In addition, of course, consumer service and support experiences influence modern employee expectations. But so does the modern workplace; employees constantly struggle to complete all tasks in the allotted time.
As a result, your IT department plays a significant role in the employee experience at your company. It has a significant impact on how workers can work the way they want and need to. So, what you do matters, whether it's offering IT services that improve work (and workflow) or providing high-quality IT support that reduces employee productivity losses.
This is tied to the earlier need to realign ITSM capabilities with new working methods, where quick access to IT services and information and communication are critical components in delivering modern workforce technology that is fit-for-purpose. You must also help them in ways that fit their needs, from omnichannel support to employee experience metrics. This allows your IT service desk to fine-tune its capabilities as needed.
It's unlikely that a better employee experience will appear on its own. Instead, improving the status quo necessitates targeted strategies and investments. So, while your IT service desk may be short on improvement funds right now, keep in mind that an extra dollar spent on IT support could result in business-level benefits that far outweigh the costs. For example, lower employee lost productivity and motivation, higher staff retention (reducing staff replacement costs), and positive customer impacts.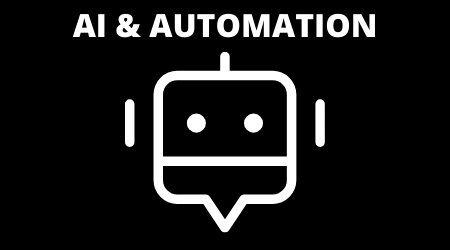 6. Using AI And Automation to Make Things "Better, Faster, And Cheaper."
Many aspects of your ITSM ecosystem will be revolutionized due to the possibility to expand automation, including the usage of newer AI-enabled capabilities. It's not just a cost-cutting opportunity; it's a way to be all three of "better, faster, and cheaper." "Better" refers to more incredible company results and superior employee experiences.
The opportunity isn't merely one of "push" from the demand side – with change implemented to improve operations and outcomes. Employees, and possibly consumers, are also "drawn" by the possibility. They increasingly anticipate technology to give them more outstanding service and support. Consumer innovations are not only finding their way into the office, but there is also an expectation that they will be there, as with the more than decade-old "consumerization of IT."
The benefits of automation and AI help address additional IT concerns such as IT skill shortages and the capacity to satisfy the business's demand for change more quickly, especially in scaling up and meeting the requirement for better, quicker, and cheaper.
Several AI-enabled features are currently available for ITSM use cases, especially IT support. Consider the following examples:
Chatbots
Smart news and notifications
Virtual agents
Smart ticket processing
Smart ticketing
Smart search and recommendations
Automated knowledge article creation
Smart email autoresponders
AI-assisted decision support and trend identification
Smart change management.
AIOps (AI-powered event management)
These AI-enabled skills can be applied to other business operations using the back-office digital transformation or enterprise service management methodologies outlined above.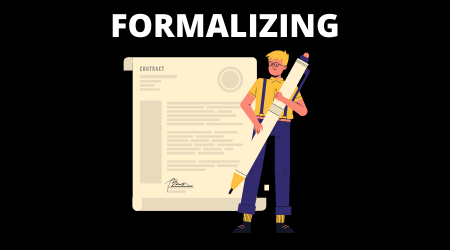 7. Putting New ITSM Capabilities in Place Or Formalizing Existing Ones
While ITIL 4's new service management methodology is addressed throughout this article, it discusses a few changes to the best practices. Starting with the fact that in ITIL v3/2011, processes are now practices, divided into three categories: general management, service management, and technology management practices.
There are three categories of opportunities for your company to examine among these:
Significant changes in existing practices/processes
"Reimagined" practices
Brand new practices
All of these provide opportunities for your company to evaluate the existing quo and, where appropriate, adopt or formalize new ITSM capabilities – including people, processes, and technology – that will contribute to "better, faster, and cheaper" operations and outcomes.
The service management practices include new business analysis and IT asset management (ITAM) recommendations and several updates to established ITIL v3/2011 processes. The inclusion of swarming is one example of incident management.
Each of the new ITIL 4 practices is worth learning about, evaluating, and adopting if it fits your company.
Within the ITIL 4 guidance, there are numerous new and old chances to improve and modernize your organization's ITSM processes and outcomes.
The key is to keep your emphasis on your business difficulties and challenges and how to resolve them, rather than merely adopting practices for the sake of adopting practices.
Conclusion
In terms of expectations and capabilities, a lot has changed in the previous half-decade, and modern enterprises, including yours, now require current ITSM skills. As the post-COVID new normal takes hold, this fundamental transformation of the ITSM status quo will be amplified even more.
To assist, this article identified seven areas where your current ITSM strategies and capabilities are likely to require modifications. Then, to guarantee that your organization's improvement efforts are focused on the right things, start with a related business need before moving forward with any of them.

Joe "Rhino" Brochin is launching ITSM RHINO in the coming months, it is the pull-no-punches, casual-but-effective resource for renegade IT Pros who want to manage risk and add value through ITSM processes & IT Policy.
GET IN EARLY!
Note: All graphics within this post, including their images and elements, were sourced and generated from Canva.com, except when otherwise identified on the graphic.