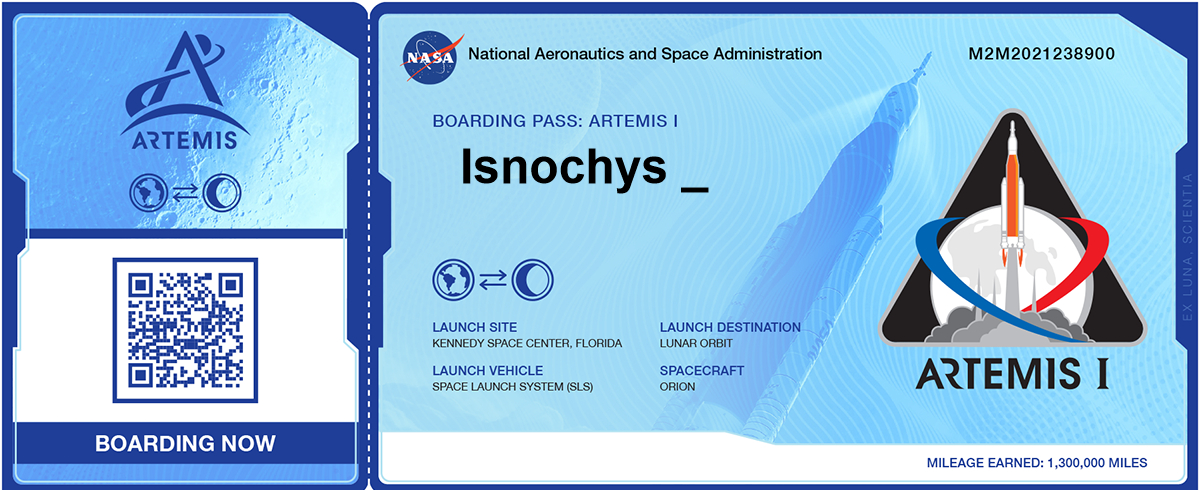 I continue my moon series here in stemgeek.
This time a boarding pass to the moon.
NASA does this from time to time, that you can occupy some bits in their spacecreaft towards the planets and moons.
This time with Artemis I.
You register on that webpage and your name will be send on a flash drive with the rocket towards the moon.
They always say flash drive. Do the run to the launchpad and stick in a usb thumb drive at last minute?
During start, it wobbles and halfway falls out?
:)
Artemis I is the first mission around the moon it will be an uncrewed test flight for the SLS and Orion spacecraft. The goal of it will be to bring in later missions manned crafts around and on the moon.
More details on this first mission can be found on NASA Artemis I webpage.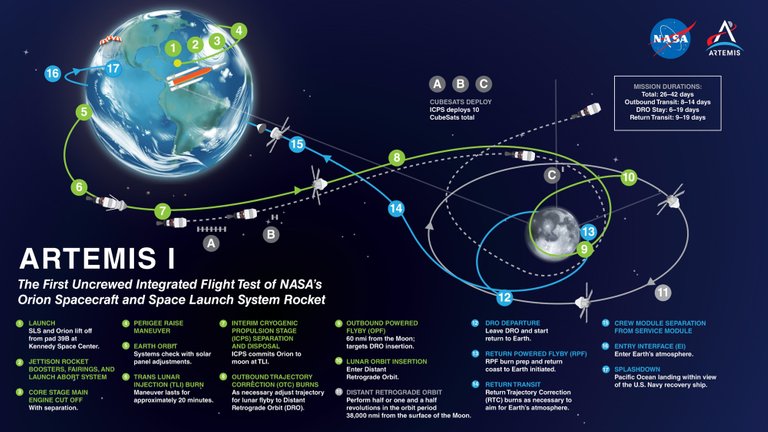 The planned launch date, as of February 2022, is May 2022.
(Source)
But even that date seems unclear, it is stated as "possible".
Anyway, I will be looking forward to this launch date, setting up laptops and TVs for multiple broadcast..from the same source;).
It will be the first launch of the SLS, Space Launch System, 3 giant rockets, blasting the Orion capsule into space and around the moon.
So, enter your name here and see you on board!
You like putting your name into electronic devices and have it stored into bits and bytes forever anyway, don't you?
Posted with STEMGeeks