Artemis I has been slowly walked to its launch plattform.
There it will be conducted a wet test, filled up, etc. to check if everything works out fine.
After this has been sucessfull, we have towait maybe another 14 days until its real aunch.
What does Artemis I do?
It launches, goes around the moon, does some tests, it lands.
More in this picture: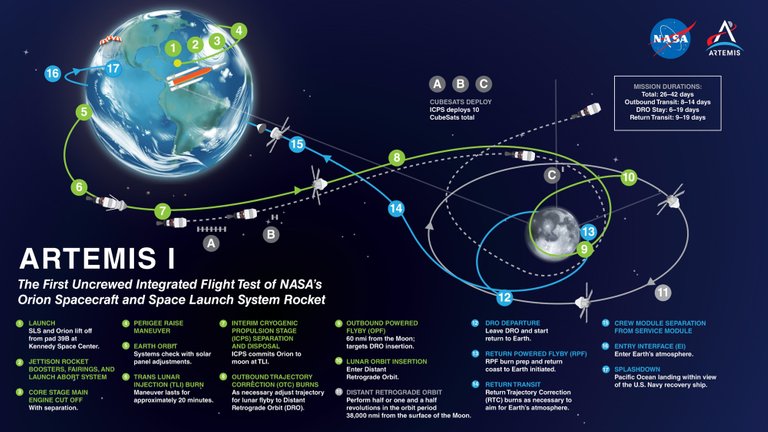 Are there any astronauts on it?
No. I wouldn't recommend anyone to get on that flight.
Are you also looking forward to its launch?
Or doesn't it matter at all to you?
Posted with STEMGeeks