Intro
"This kid is just some guy on the internet, how does he have any experience or knowledge in reviewing anything, even a mouse to that extent?
You are right. I really don't know what I'm doing but here I am doing it.
Over my time of being a PC gamer after transitioning from consoles all of my life, I have went through a fair bit of mice and I would consider myself a connoisseur at this point. My experience up to this point has brought me to this exact moment making this post to share my experience and my gripes with the "famous" Logitech G502 Hero gaming mouse.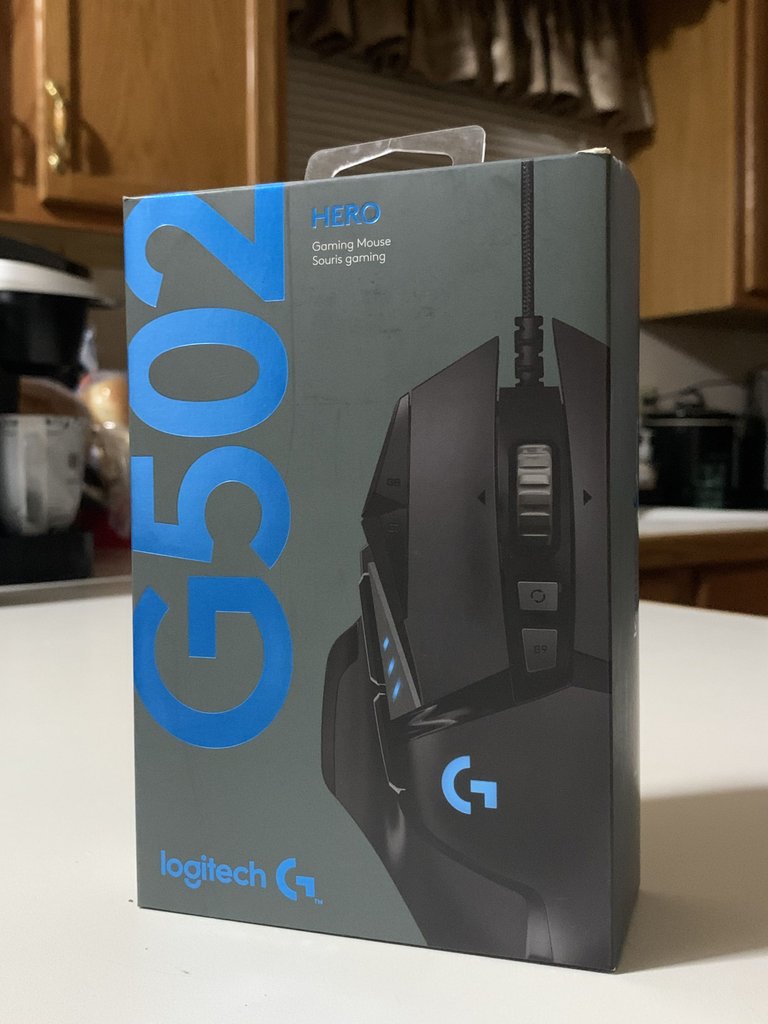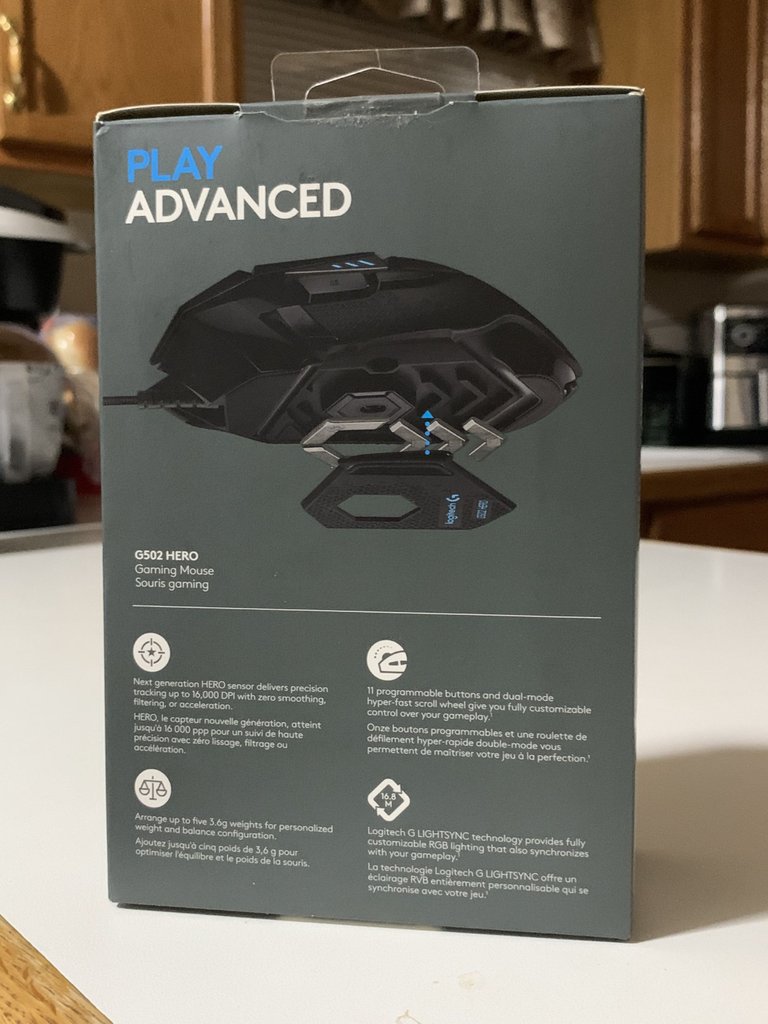 Physical Appearance
The G502 has a professional sleek look, not too flashy but does have some flair for the gamers that would like RGB on everything. I am a half claw, half palm gamer so comfortability will differ depending on how you hold your mice as it is palm, but it felt nice and fit my hands perfectly. Having came from a Corsair M65 Pro, the break-in period for becoming acclimated in FPS games was rough. The mouse includes a sniper button on the side, a scroll lock, DPI profile changer and seven programmable buttons. Having a scroll lock was a nice addition to have if you find yourself scrolling all of the time, so that the scroll does not have any friction allowing for ease of rolling down a page quickly.
On the bottom of the mouse, six friction pads can be found along with an opening where one can remove or install weights to make the mouse better fit for each individual.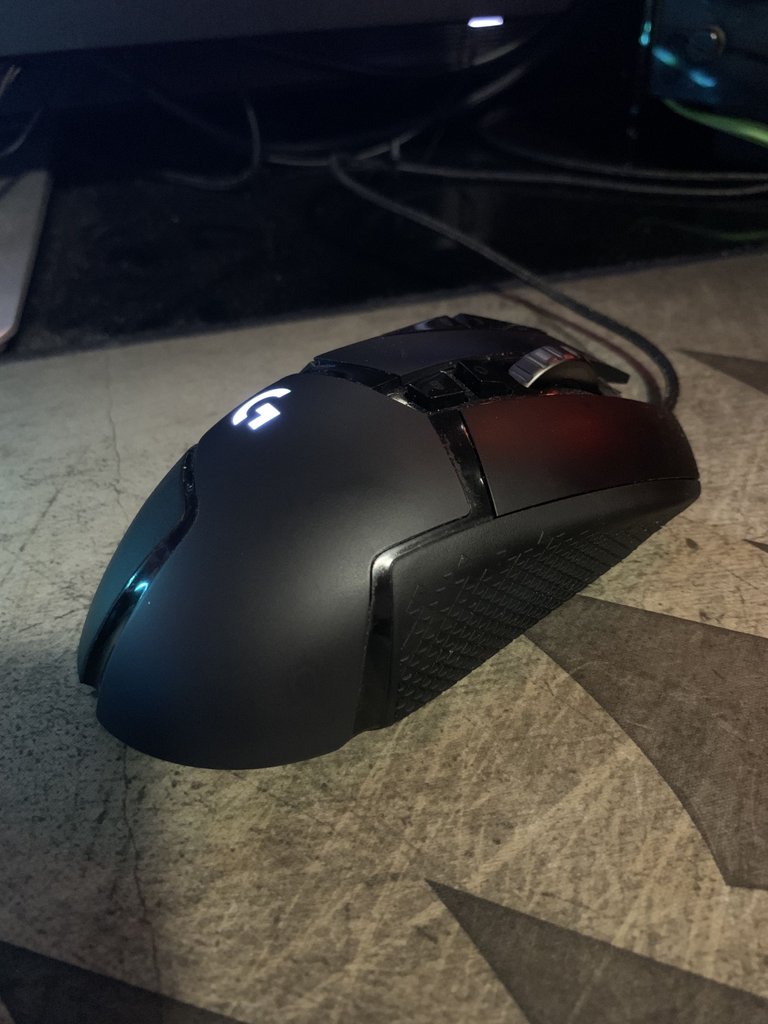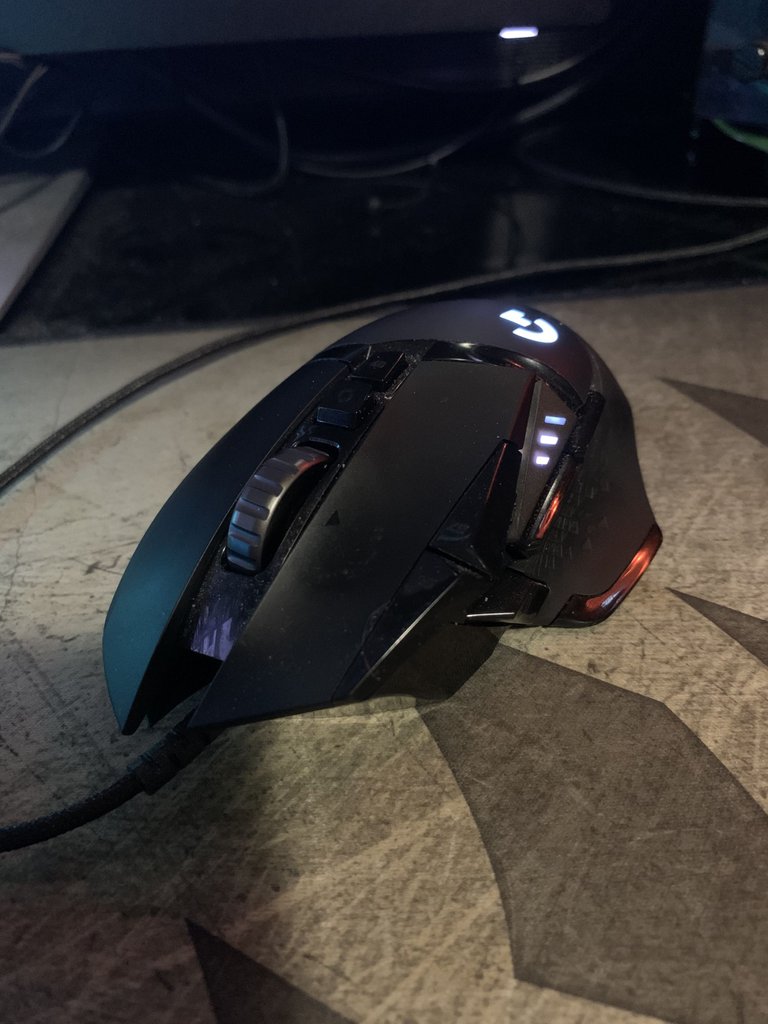 Software
The software that can be downloaded on Logitech's website is not bad, it allows for macros, re-programing, RGB light changing and DPI sliding. When I had bought this, the DPI could only go up to 16,000, but since firmware and software updates it can now go up to a whopping 25,000 DPI! Crazy stupid high, you are above human if you can play consistently on that.
A benefit of this software is the sniper button on the side, which is also programmable, in which some mice companies do not allow. Meaning you can change it to whatever you'd like.
The Logitech G-Hub software also can determine the different programs you play and will change the button uses while playing if supported. For example, In SCUM your RGB will turn red and flash if you die in the game. Other games will automatically add a key bind to make use of the extra buttons.
The software is very intuitive and easy to use, I highly recommend this software over an interface like Corsair's iCUE. Everything is a click away and a preview of the mouse allows you to see the button you are trying to re-program on the mouse.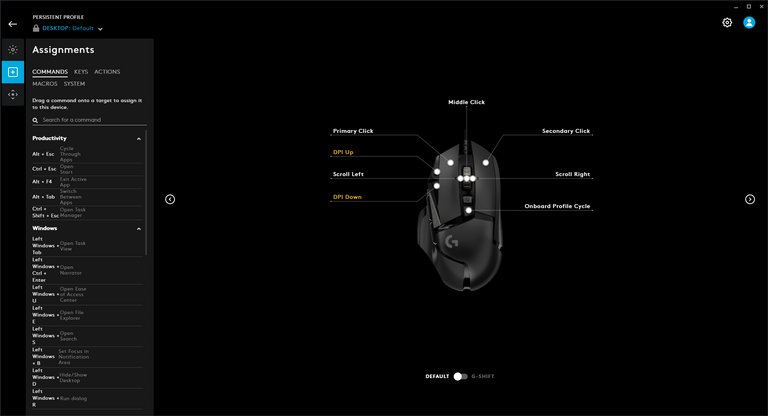 My Experience/The Killer
At first, this mouse was amazing! I finally got a mouse that everyone loves and would go to war for, a mouse that would last durability wise and save me money. However, that didn't happen. I bought this mouse in August of 2020, and the mouse started to develop a consistent error of un-clicking, while I was still trying to click (to aim, in game). This mouse is rated for 20 Million clicks, but I got far from that. The mouse was bought August 4th, which is 236 days as I'm making this post... So if I was to calculate that, it is having to click 58.8512241055 times per minute every single minute of every hour, up to this point. Maybe I'm being dramatic but this does not seem anywhere close to realistic under normal sleep and working hours. Having to buy a mouse every seven months or so is a ridiculous issue to have, to me. But anyways I digress.
DISCLAIMER: I have went through many mice including Corsair and Logitech in which a clicking issue appears way before the estimated durability amount arises. This could be me with my brutish clicking ways, maybe not. You be the decider with your own personal experiences.
Over the time of using this mouse, I have loved all of the utility the mouse had, except I found myself moving my hand to uncomfortable positions to hit some of the buttons, especially the sniper button being way too forward to use consistently.
Everything else was great, the sensor never had any tracking issues for me and the scroller still has its satisfying click after seven months.

Final Conclusion
With knowing my previous history with clicking issues with past mice, I am going to throw it towards being a bit too hard with my mice. I highly recommend this mouse if you need something simplistic but with all the powerful utilities of a luxury mouse. The software makes swift breeze of configuring to my needs, and would make a great mouse for almost any gaming and office environment.

Quick word
This post was thought of in a wave of frustration, but quickly changed while thinking of how to start this post. I really enjoyed making this as un-professional as it was, and gave me a spark to want to do more of these. I understand this may not be the most in-depth look possible but hopefully it will help somebody in search for a mouse.

Posted with STEMGeeks