New Mouse
Over the last couple months, I have been pushing through with my older Logitech G502, I had fallen in love with the ergonomics but the double clicking was getting to be beyond annoying. In comes the new beast - or so I hope - the Razer Basilisk V3!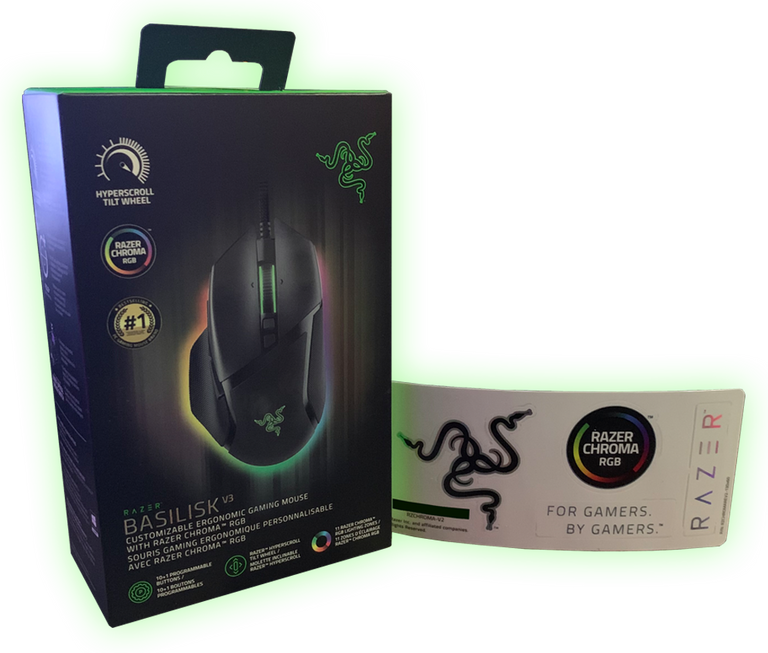 I bought this sucker about a week ago, I went with this one as Razer offers education discounts on top of the early Black Friday sales going on. In addition, this mouse seemed to have similar ergonomics to my G502 so that was a plus.
As I'm cheap and took free, long shipping, I had to eagerly sit and wait for the mouse to come. I was so excited because of the specs that razer advertised on this was pretty insane. The basilisk bolsters a blisteringly high 26K DPI sensor, multiple remap buttons, and Razer's own gen-2 optical switches. A huge plus when it came to purchasing was the free-scrolling, I came to fall in love with the ease of shopping on the G502 and I expect the Basilisk to be the same.
---
Now the reason for the title
To begin, I really do not have any particular issue with Razer. However, for some reason I feel like its taboo to run with Razer, like its the Tom Brady of American Football - amazing but hated for winning so much. I mean, I had razer products early in my gaming/computer career which were bottom tier, but maybe that mentally put me in a spot to prefer others over Razer. Lastly, when I was having click issues in the past, my friend let me loan a first gen mamba and the ergonomics were unbearable for me to acclimate to it. Besides that, I have nothing against them so I'm giving them a fair shot now to show me the greatness.
---
Gen 2 Optical Switches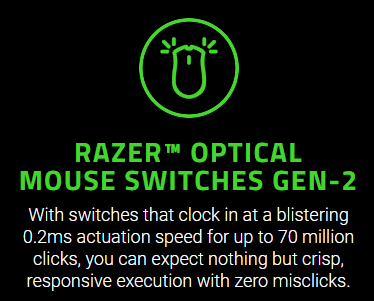 Now I admit, I do not know much about optical switches but my inner sense is telling me they should last a lot longer than the mechanical switches on the Logitech G502. (I think?) I've talked about this before, and my assumption is I just have hulk fingers, but its either that or these switches that are rated for 50M+ clicks is beyond marketing bull.
Nonetheless, I am excited to start using this new mouse and document all of my experience for a detailed mouse review in the distant future.
---
The RGB, it must be talked about...
Oh my is the RGB cool looking when you first plug in the mouse, but I had gotten annoyed with it in a matter of minutes. I am no foreign when it comes to RGB, but it was just soo bright and everywhere so I will be either lowering the brightness or turning some of it off. Don't get me wrong, this is not a bad thing, I'd rather it be too bright and a ton than not have enough or not bright enough.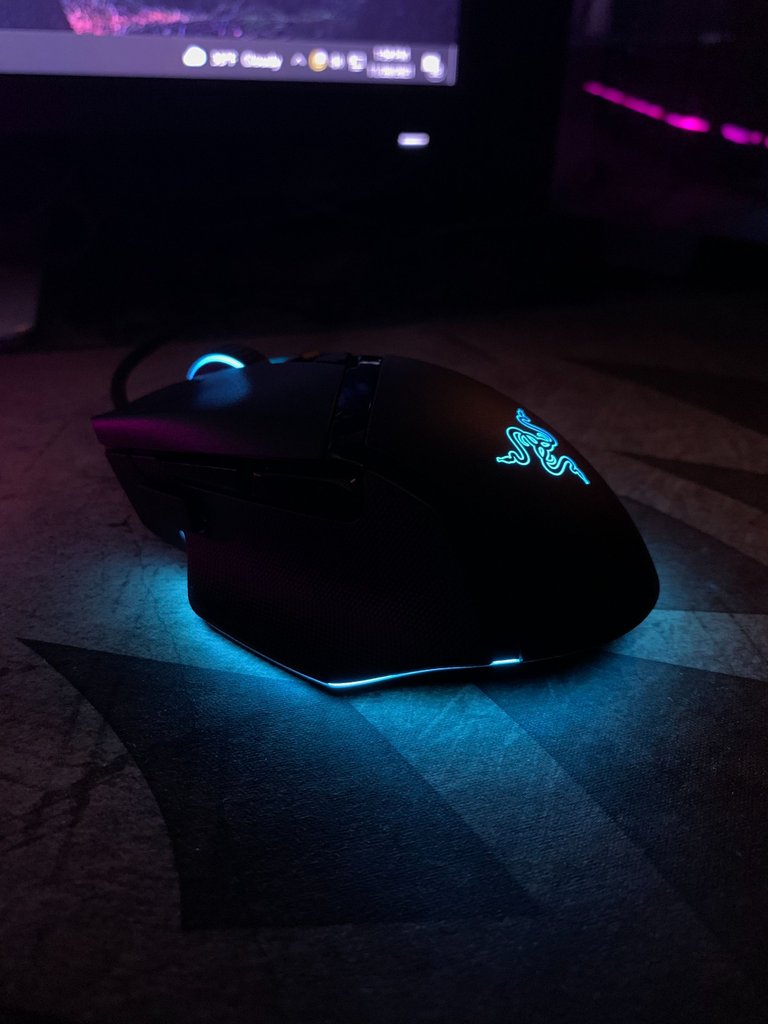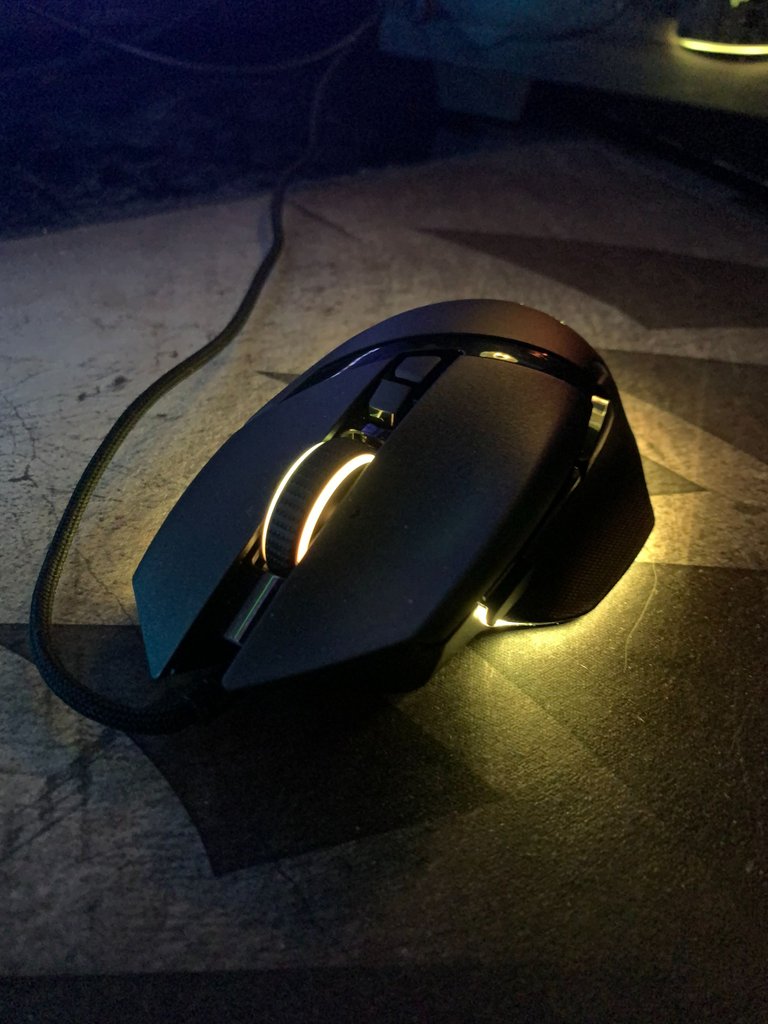 The pictures I took do not do justice with the lights, but that is because I lowered the exposure to make for better pictures showing the mouse as a whole. The bottom strip of the mouse goes from one side to the other in a shape of a "U". Quite fashionable to me, I like the design cuts they went for on this mouse.
Surprising Quirk
This mouse scared the crap out of me when I plugged it in, the hyper-shift (tech that switches from free-scroll to tactile scrolling) had switched the mouse into a different mode and I heard a decently loud clunk! I would not have been surprised at all if the mouse had broke itself there and then with my luck 😆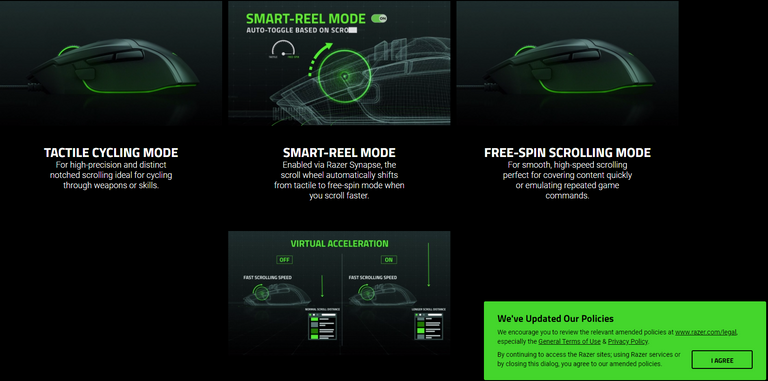 Source
---
Ending Thoughts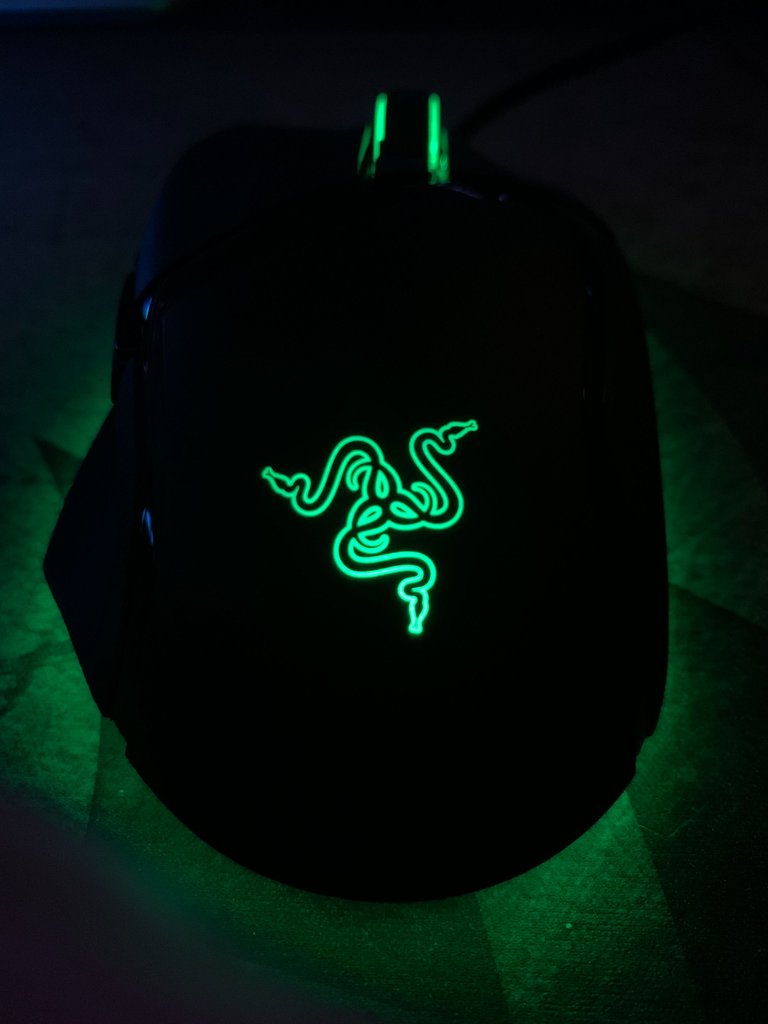 Overall, I really like the new mouse and I am excited to experience many games in a new way with no worries of nonstop ADS'ing. From the minimal use I have, I already love the ergo. and will make transitioning really easy, exactly what I had been thinking of in my mind in one small, sleek package.
Don't let me down Razer!
---
Thanks for reading!
Until next time...

Posted with STEMGeeks