Yesterday was yet another interesting and experience-filled day in the student work experience program. After 8weeks of working and learning, and now at the final week, where we were assigned to the school industrial park unit (IPU).
IPU is the section where the school productions are done including the bakery, palm wine, and red oil section, Cassava processing, and cashew nut processing.
Though this ought not to be part of the program from my point of view but for the love of engineering and the technology behind the processing of all this farm produce.
Foremost, we were introduced to Cassava Processing, where we discussed two major local Nigerian food 'Garri' and 'Fufu', and how they are being processed. These two foods are processed from cassava and they both share the same but different methods at some certain stage during processing.
But in this article, I won't be talking about how they are being made but about the technology and machines used in the process. The machines used in the production are as follows:
Cassava Pulverizing Machine
Hydraulic presser
Cassava 'Garri' Fryer Machine (the diesel and gas type)
Automated sieve
Flash drier
Milling machine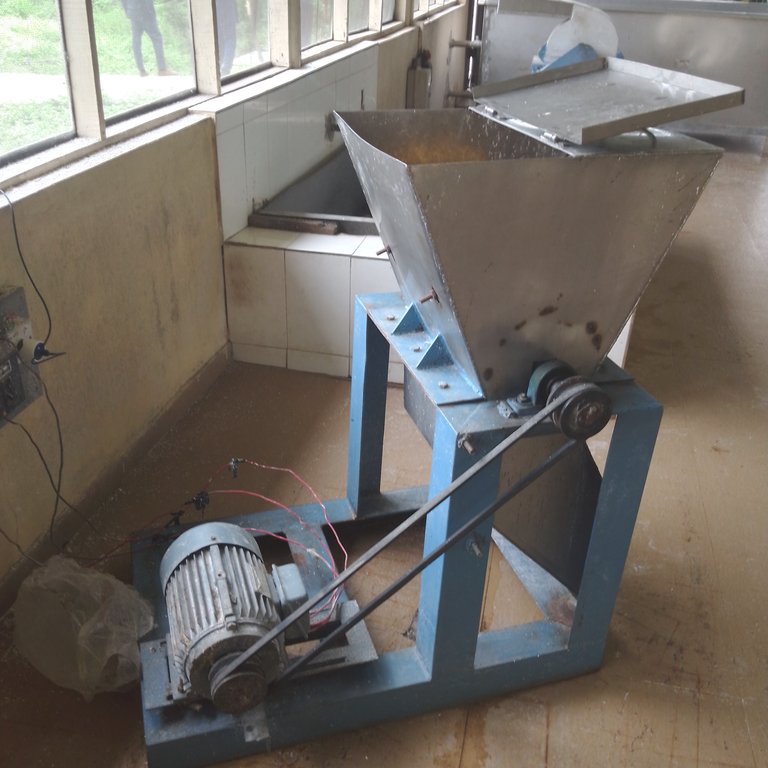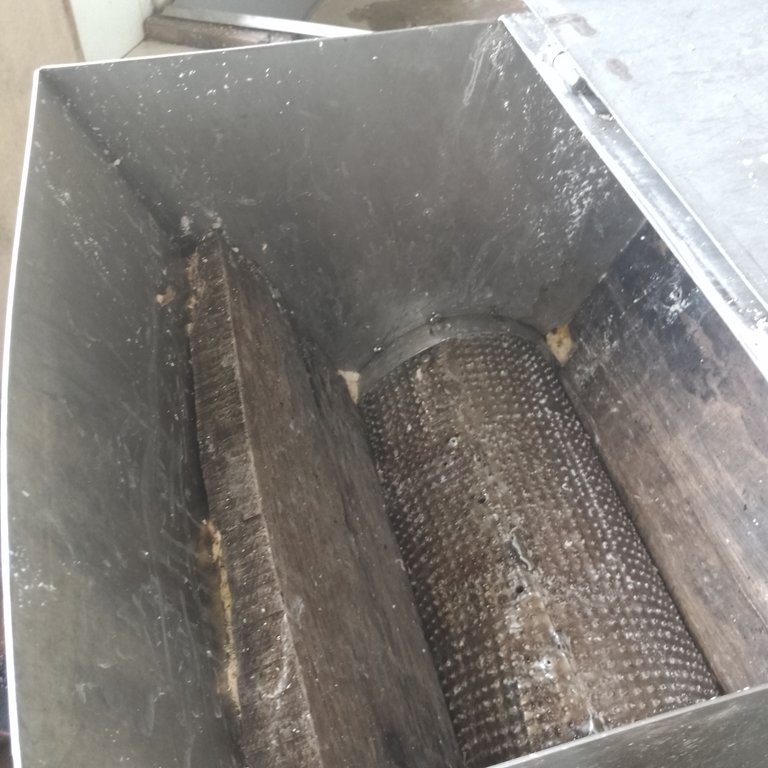 Pulverizing Machine
A Cassava Pulverizing machine
is a machine that grinds or crushes cassava into smaller/fine particles. It has a circular coarse metallic tool that crushes the cassava due to oscillation.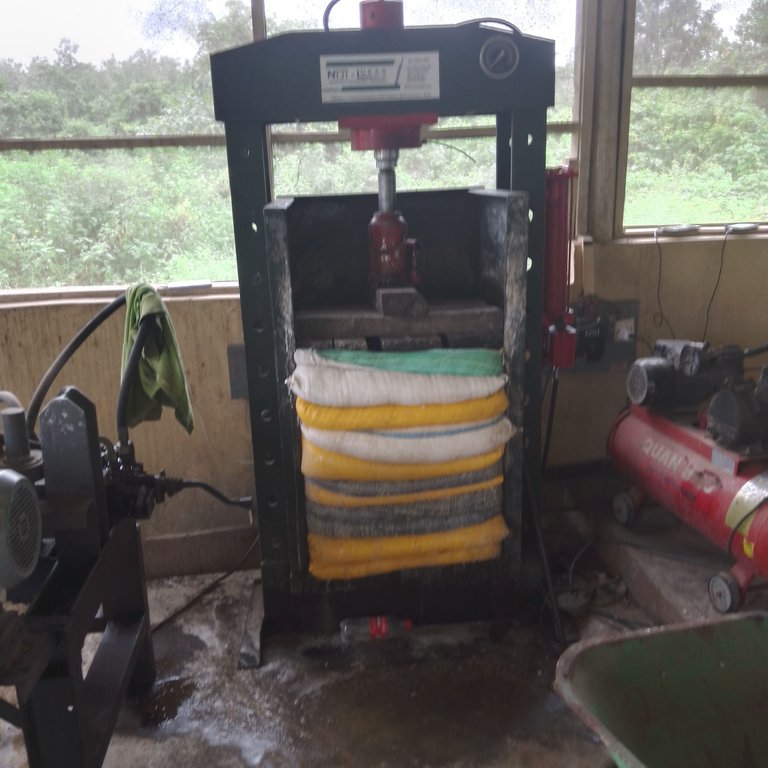 Hydraulic Press Machine
A hydraulic presser
is a machine press using a hydraulic cylinder to generate a compressive force and it is used for fermenting the water content in the cassava after being bagged in a permeable sack and placed under the presser.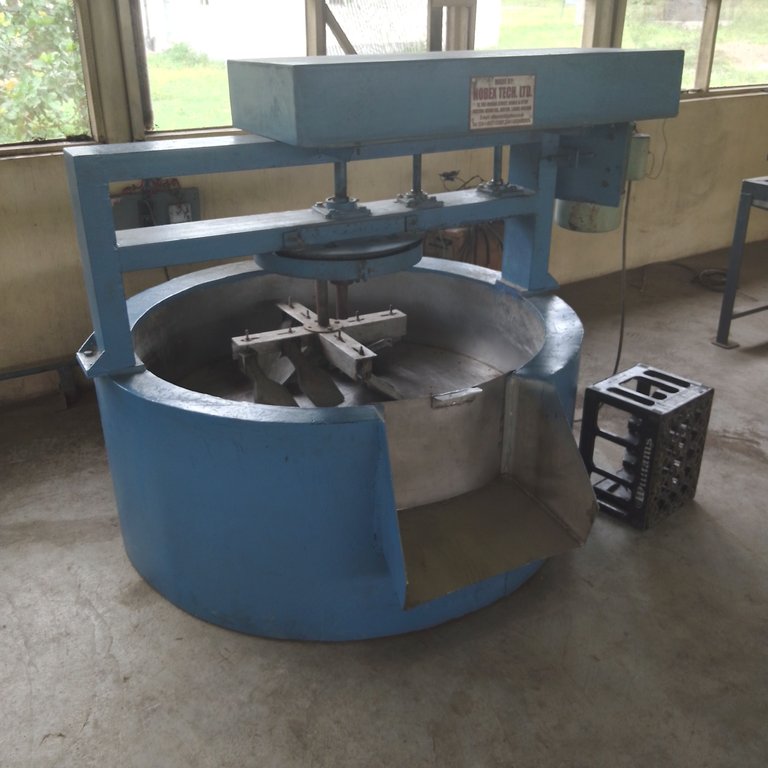 Diesel Fryer Machine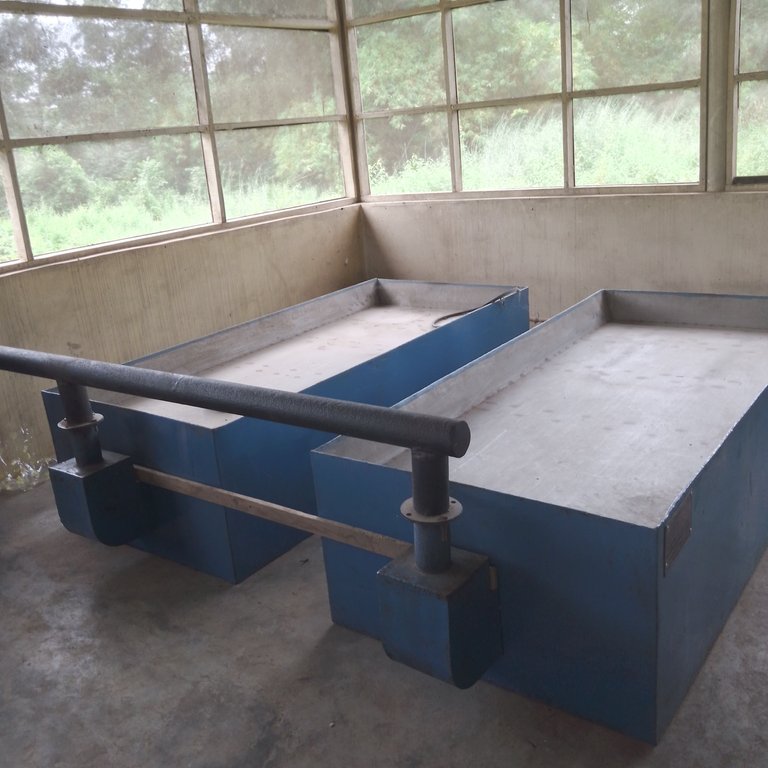 Gas Fryer Machine
Cassava Fryer Machine
is mainly of two types; Diesel and Gas fryer machine. It is a type of stirring pot that uses either diesel or gas heating methods. And other heating methods such as coal and electric. It contains a paddle that stirs the cassava flake evenly and fully without any dead angle.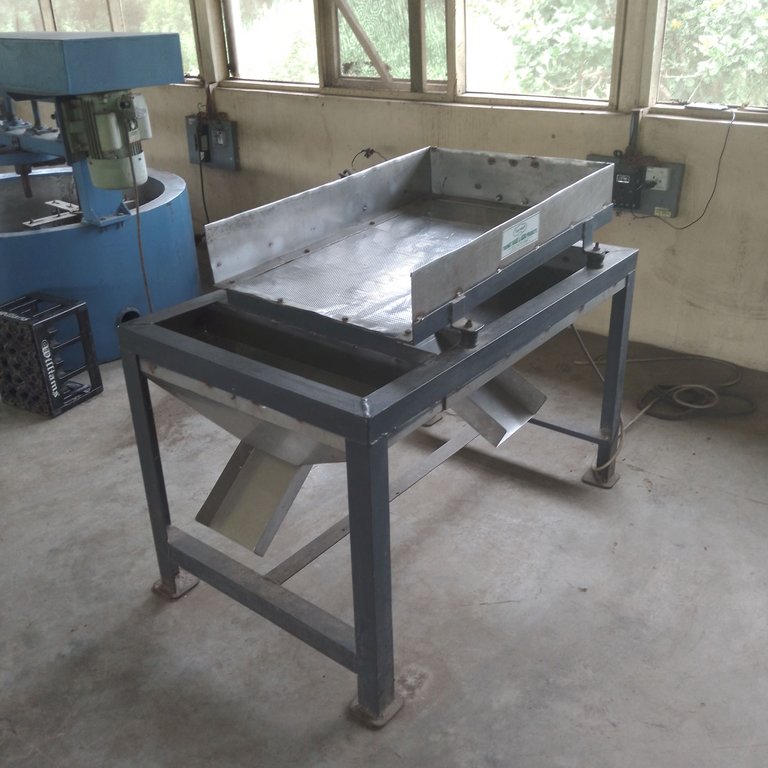 Automated Sieving Machine
An automated Sieve
is a machine used for sieving the cassava flake to remove the bump particles from the finer particles after it has been fried.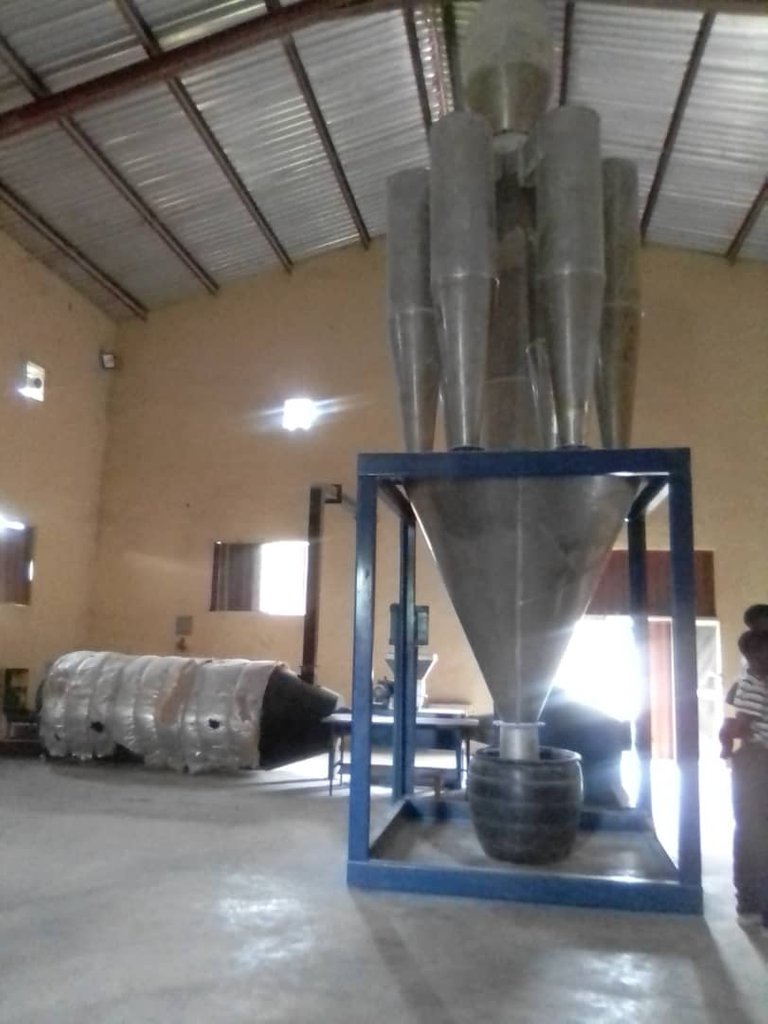 Diesel Flash Drier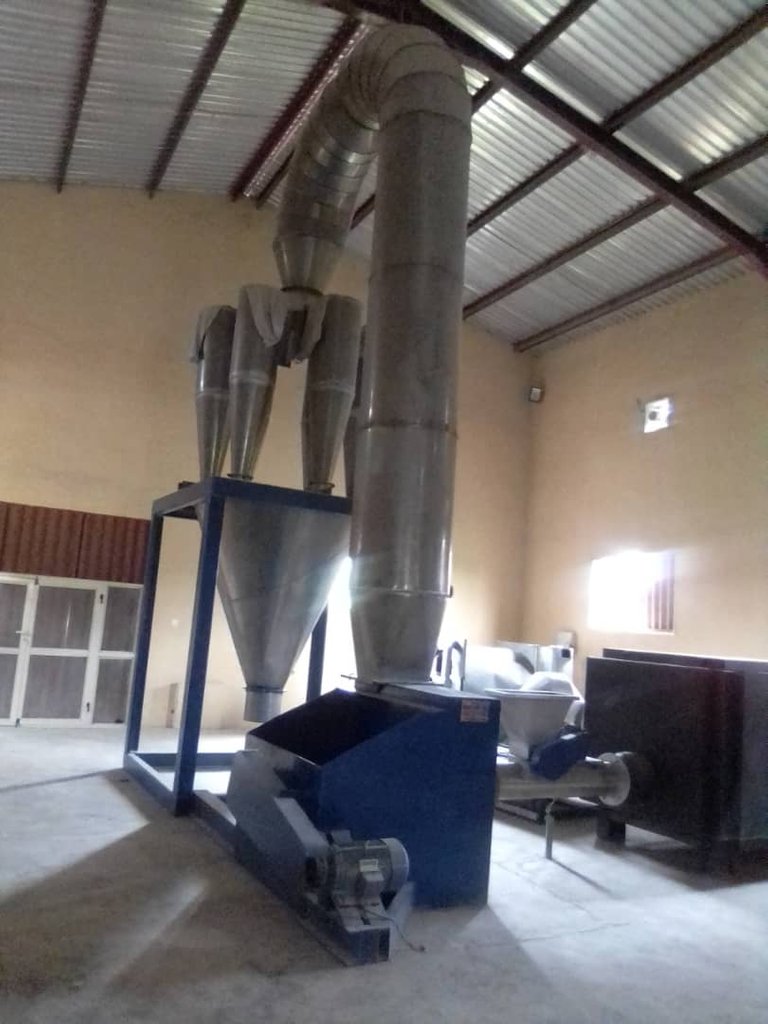 Gas Flash Drier
Flash Drier
is used mainly in the cassava flour 'Fufu' for removing the moisture content of the flour at a temperature of 150°C in 40-45 minutes after it has been pulverized. We have the diesel and gas flash drier.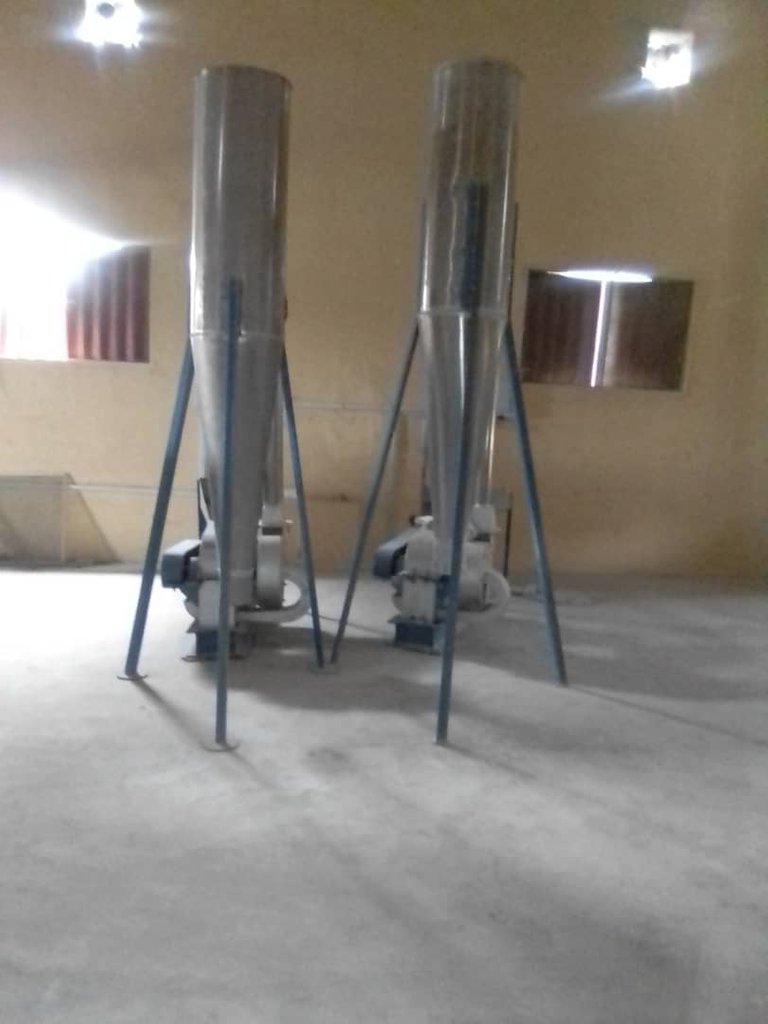 Milling Machine
A cassava Milling Machine
is a machine used for grinding the cassava flour into finer particles.
These are all the machines used in cassava processing each with its purpose and uniqueness. One can never achieve a result if a machine processed out these machines is removed.
Thanks for viewing and reading my content, and don't forget to share your thoughts in the comments section below.
All images taken by me in the course of the program.