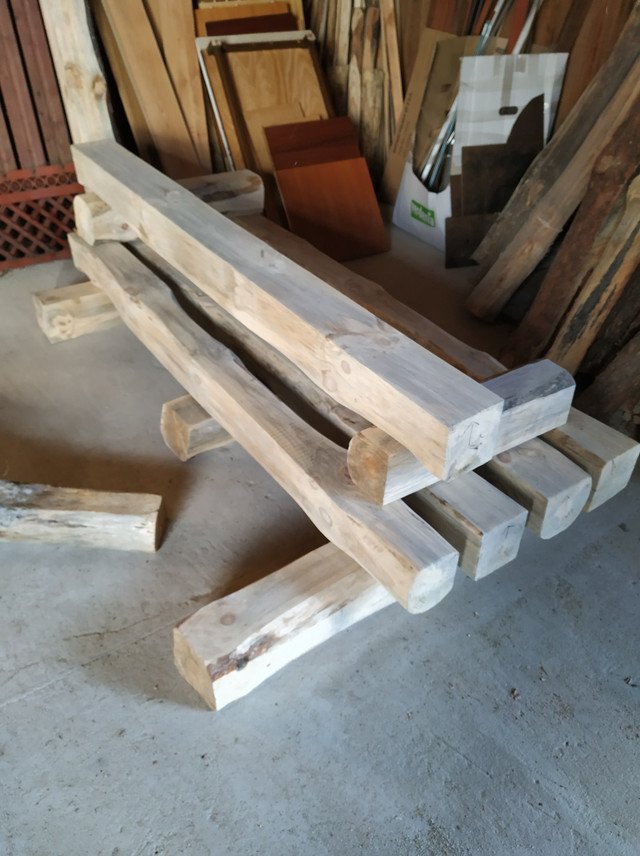 Click here for the 2nd post
This is the third part of milling wood. We now have some wood that is cut into planks or beams and it's planed.
I made the beam above they are a bit bigger than usual roughly 200x15x20cm. This will be a couple of the pillars for a double door garage with a hobby area.
What I today wanted to discuss is the surface of the wood after planing. It often looks like the picture below: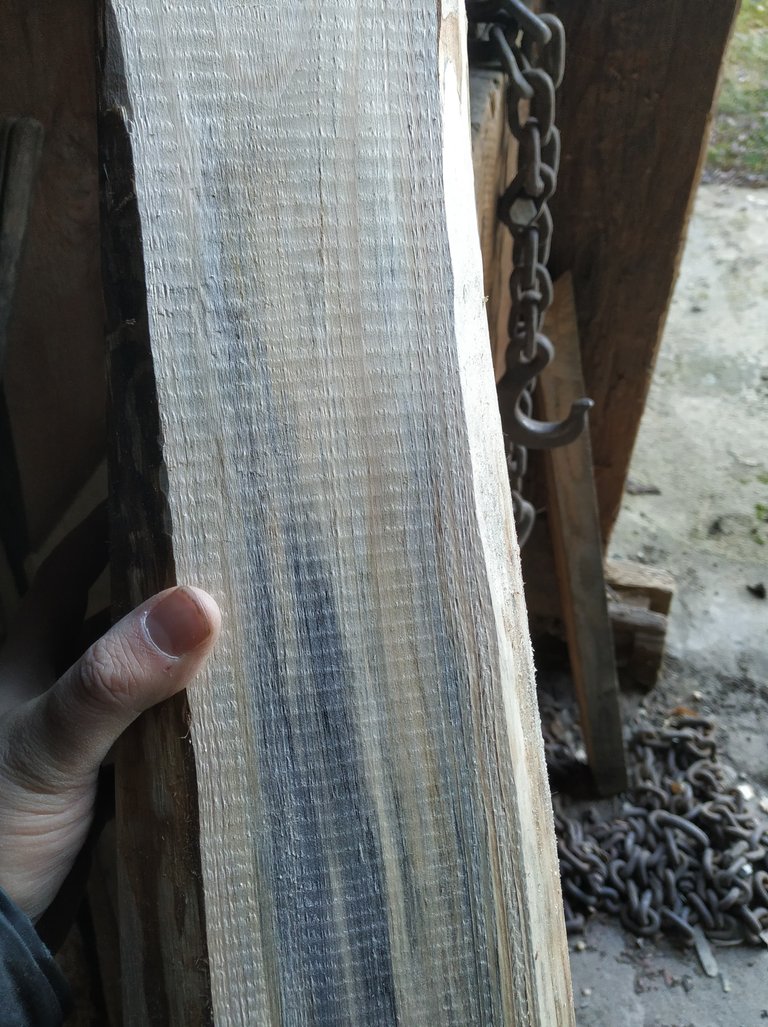 The first problem is the wavy horizontal pattern this is very common. The reason for this is that the planer blades are spinning in a circle taking each a bite out in a circular motion. The edge of the knife moves in a similar way as a dolphin that jumps out of the water.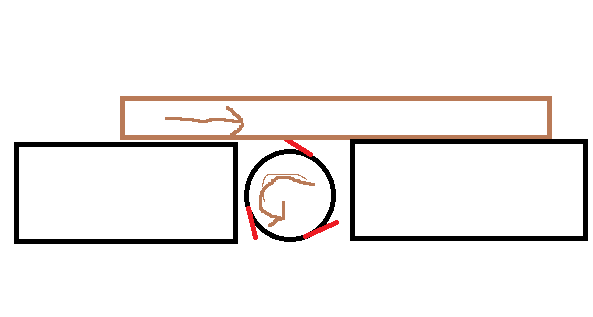 How to fix this?
There are multiple options the cheapest and most obvious method is sanding the surfacing (what I do) after planing or using a scraper.
The second cheap option is to adjust the planer that it cuts very thin 1mm instead of 2/3mm. This makes it a slow process for building wood, but a good option for quality furniture wood.

The third cheap option is to accept the result, a small wavy pattern in the wood is no problem if you build a garage or want a rougher look.

Expensive options are increasing the amount of blades like a helical cutter this is a roller that has 50 to a 100 blades instead of only 3 blades. This can easily cost 500+ euro's just for the upgrade.

Big drumsanders tables this can cost a couple of thousand euro's, but you will safe yourself countless of hours of sanding!
How I spend my morning today
I like this smallish sander it doesn't vibrate in my hand and it goes quick with very low grit sander paper. In my case grit #32. Woodworking grits go from very rough 24 grit up to a 800 grit. Personally I don't see any difference above grit 400 so I don't spend my time on sanding it smoother than that.
Posted with STEMGeeks