Hello everyone. I just very recently subscribed to the STEMGeek Community after I determined that this is the most appropriate place for this post. I am not a tech savvy person but what I am about to share involves technology and how people can use it to adapt to the current situation that we are all in - Covid19 pandemic.
One of the companies I do business with is located on the 2nd floor of a 3 storey building. There's one elevator servicing the whole building although under the building code in our country, an elevator is not required for structures 4 storeys or less. It's a small elevator with a maximum carriage of 6 people. It does not have air-conditioning inside. Just a blower circulating air inside which can get really hot during midday to mid-afternoon when the sun is hottest.
Now why am I writing about this elevator? It is because a few months ago the building administration decided to make the elevator a bit more pandemic-proof. They retooled the elevator to be hands-free. See photos below.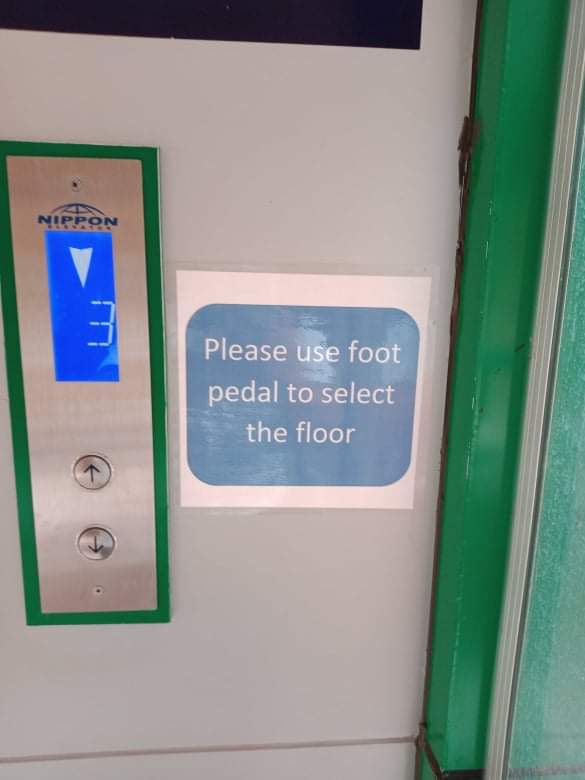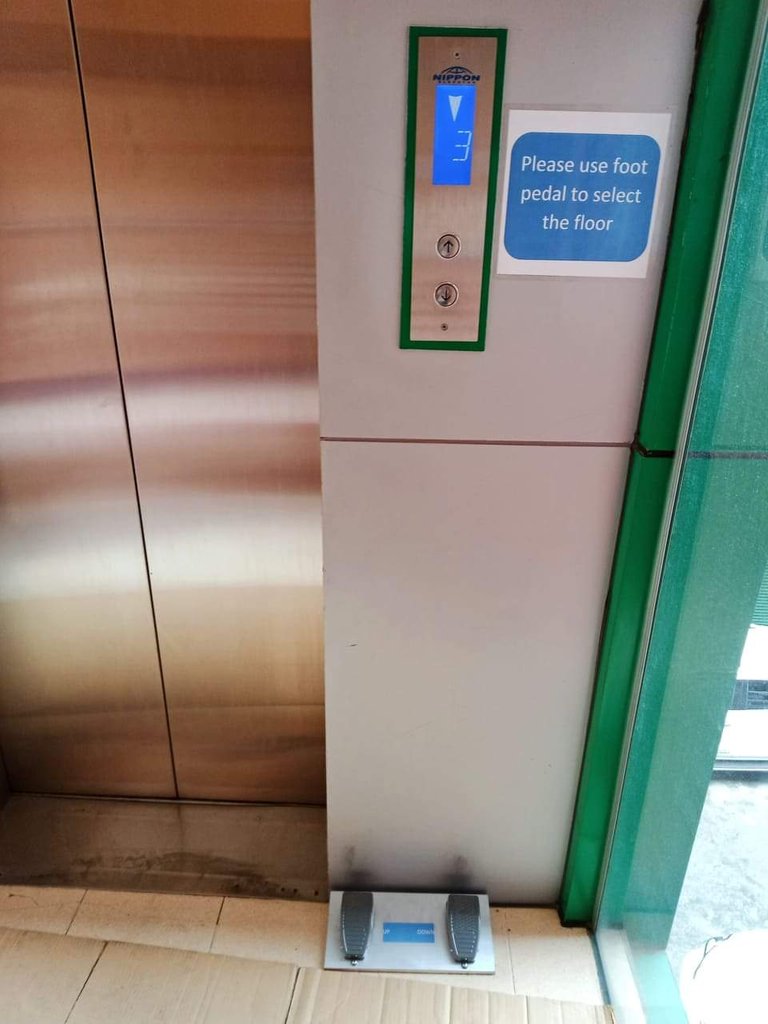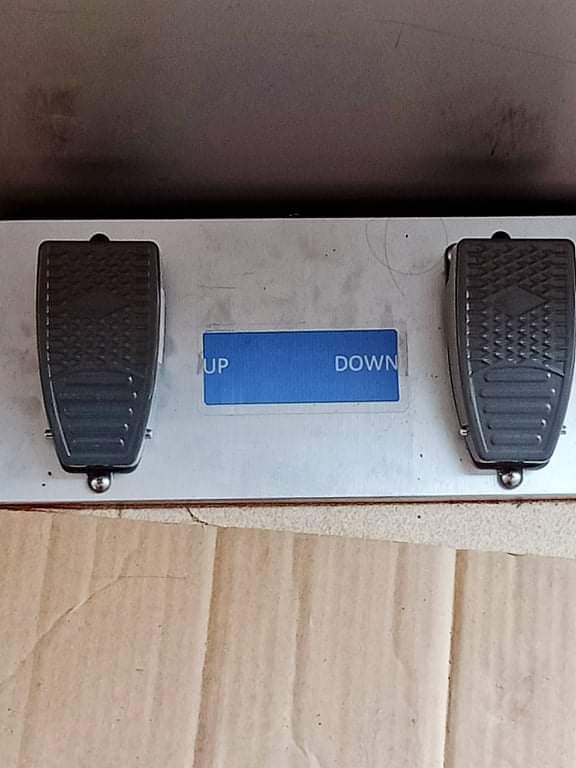 I was on the third floor waiting for the elevator when I took these photos. Wow, this is one covid-free elevator. So I stepped on the Down lever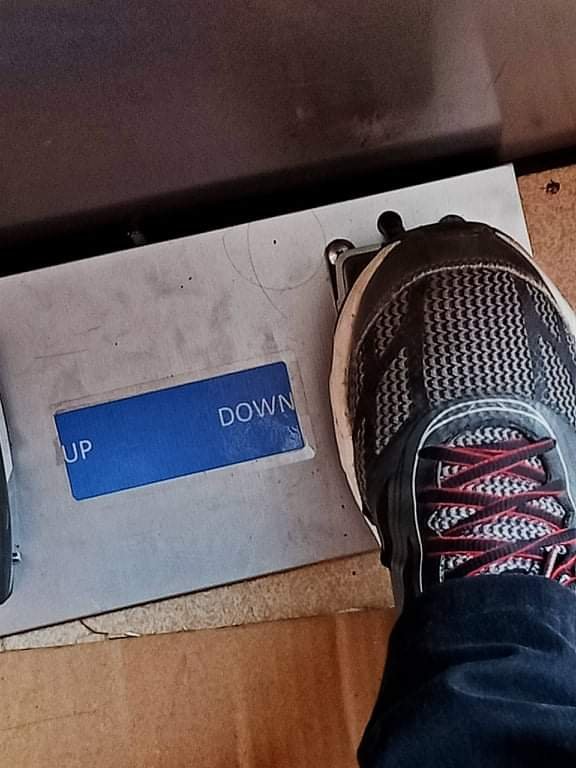 and entered the elevator. Inside, the regular panel where one would usually press the floor they are going to and the close and open buttons were all covered and instead foot levers were lined up on one side.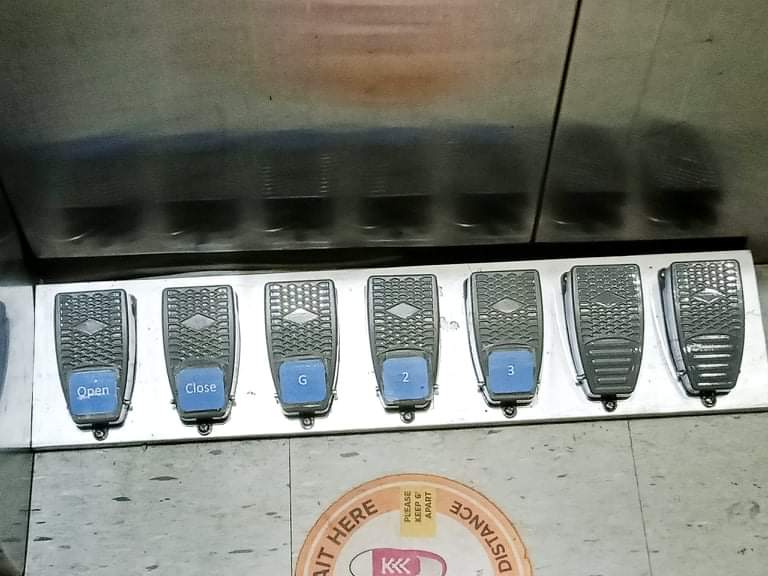 The levers were labeled Open, Close, G for first floor, 2 and 3 for second and third floors. So once inside all I had to do was step on the lever of my floor and then the Close lever for immediate closing of the doors. Very comforting to know that I did not have to touch anything outside or inside the elevator which could have the virus. In addition only 2 passengers are allowed inside per trip ensuring social distancing is observed. Of course face masks are mandatory. No masks, no lift.
It's a good thing the building has only 3 floors. If it had more, say 25 storeys, then the foot levers will be all around the floor lol. There wouldn't be much space to stand on. But as it is, with 2 extra levers plus another 3, a building of 8 storeys will just have all the levers to one side of the floor.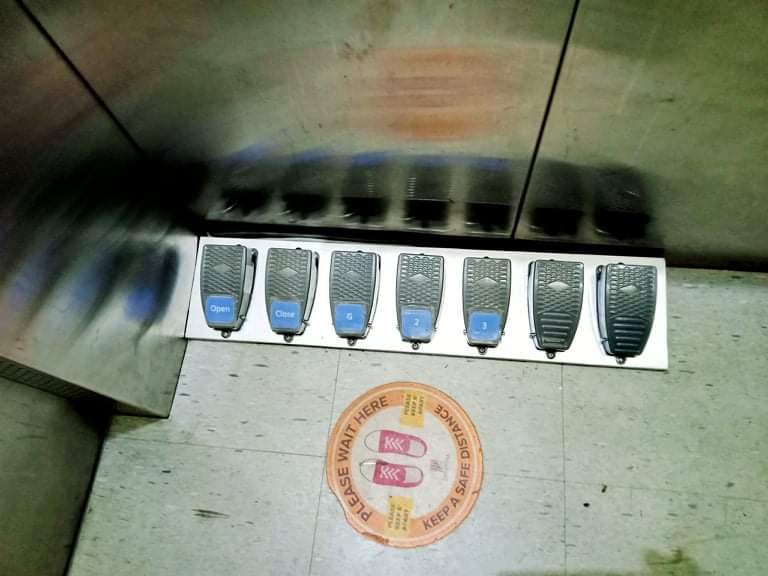 I really am quite happy to know that the building owner has spent money to ensure the safety of his tennants and their customers and visitors. Despite the slowdown in business due to lockdowns and quarantines, he still put his clients' safety and well-being in mind. Really a rare trait to be found nowadays.
(All photos are mine.)