Hey new HVIE family, I'm new to HIVE and I wasn't sure where to begin exploring (HIVE IS HUGE). Being a lover of science and tech, this seemed like a good space to begin.
I've always wanted to create a Hydroponic system. I wasn't sure where to begin but I know I wanted to grow something. I thought about cannabis, lemons, tomatoes but purple bok choy stood out to me because of the medicinal claims. I've done some research on purple bok choy and to be honest, they yield some conflicting findings ( see references below). One study I came across demonstrated that purple bok choy was packed full of Anthocyanins (flavonoids); which "helps protect against cardiovascular disease, diabetes, cancer, and vision loss in humans". Another study I came across negated these findings suggesting that "there is no evidence for antioxidant effects in humans after consuming foods rich in anthocyanins". SIGHHHHH!!!!I'm growing it anyways!! Shit lol. ---- Hard to know what to believe. If there is enough interest, I'll be more than happy to continue; if not, I'll likely grow in silence and post before and after images/videos.
My current set up is to sprout the bok choy before moving to larger container. That's a 1 dollar water bottle I found at the store, I cut the top to let the net cup sit inside, paper towel to prevent the seeds from falling inside. The result is what you see below: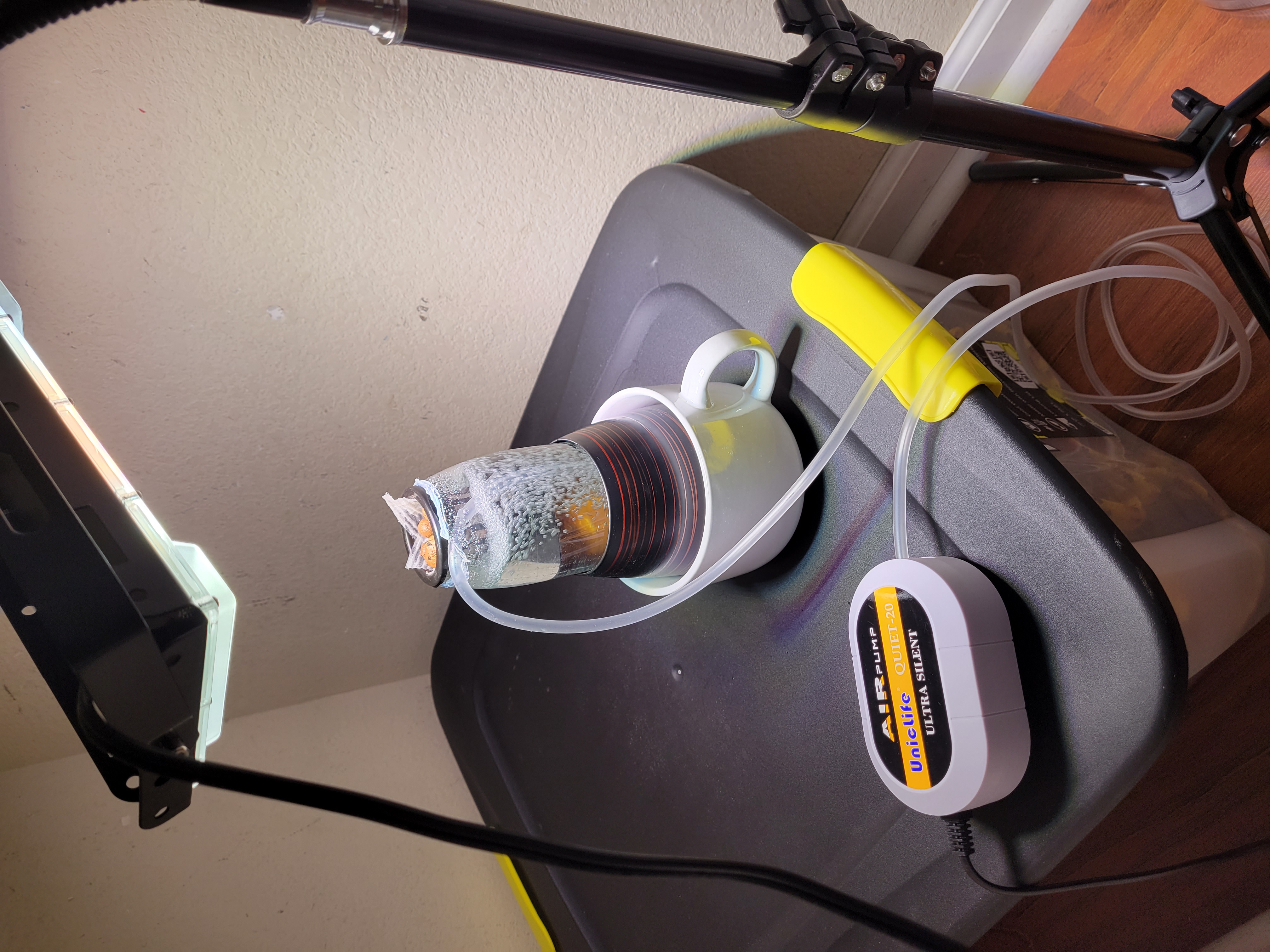 Please provide feedback, it would really help in this endeavor I'm about to undertake.
References
https://www.ncbi.nlm.nih.gov/pmc/articles/PMC6099486/
https://www.mdpi.com/2077-0472/10/10/461/htm
https://www.sciencedirect.com/science/article/abs/pii/S0891584906003595?via%3Dihub
https://efsa.onlinelibrary.wiley.com/doi/pdf/10.2903/j.efsa.2010.1752
Posted with STEMGeeks