In a land before time, how were minimum inhibitory concentration (MIC) determined? The answer is it wasn't pleasant. What you see in the picture below is an Etest. It's a somewhat antiquated way of performing susceptibilities for bacteria.
         In short, the strips you see there contain antibiotics and they diffuse across the agar. The numbers represent drug concentration. The zone of inhibition (clearing) would determine the dosage (μg/mL or mg/L) need for treatment. You can see part of the finished culture in the upper right corner.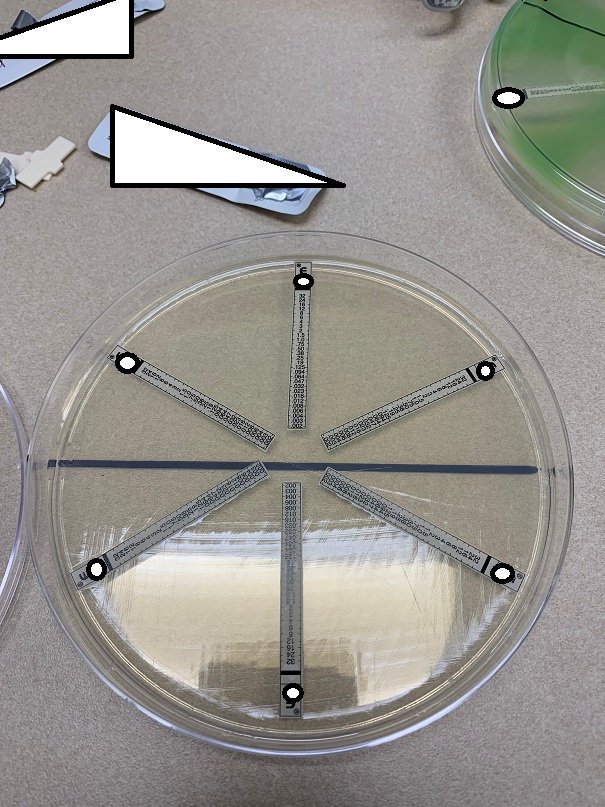 Due to the ongoing supply chain issues, we had to resort to older methods for certain testing. Our current antibiotic panels have limitations where some antibiotics results are not reliable. We have been sending many specimens out to our partner facilities as a result. Unfortunately, that's bad for revenue and our partners' inventories. In fact, there have been occasions when they are out of supplies as well.
         Anyways, the picture shows a validation study in progress. This means that we are making sure the strips are working as intended before we use them on patient samples.
         Here's the fun part, let's see if you can identify the following:
There are two drugs used in this picture. What are they?
         A key clue to this mystery lies in the upper right corner of the picture. It shows you the color of the organism growing on the Mueller-Hinton plate. Think of a nosocomial infection.
         Don't worry. There will be incentives.
Posted with STEMGeeks