Some of the most interesting blood smears I've seen involve parasites. In particular, patients with malaria. Malaria is not a thing in Utah, so the patients acquired it somewhere else. The most common cause is from traveling to certain endemic regions in Africa.
         Some, despite having "recovered", suffer relapses every now and then. For the most part, the percent parasitemia in their blood is low. I'm talking about <1%. There were the occasional patient undergoing crisis with 4-5% parasitemia. I could count the number of patients with that condition on one hand throughout my career.
         And then, there exist cases where I never thought I would see in my state.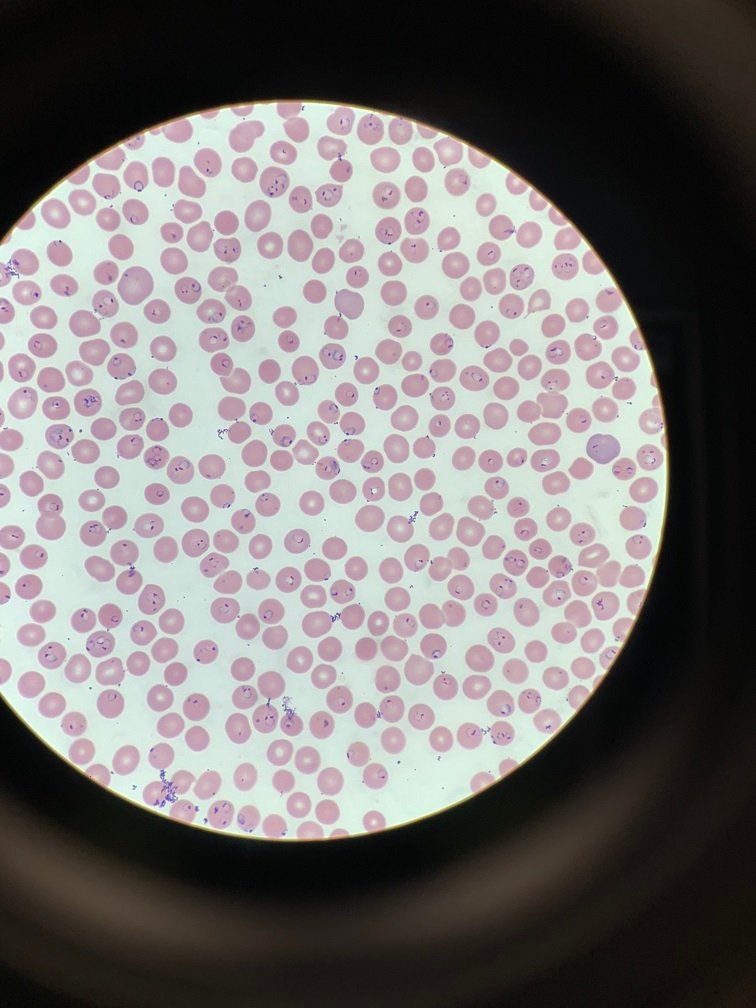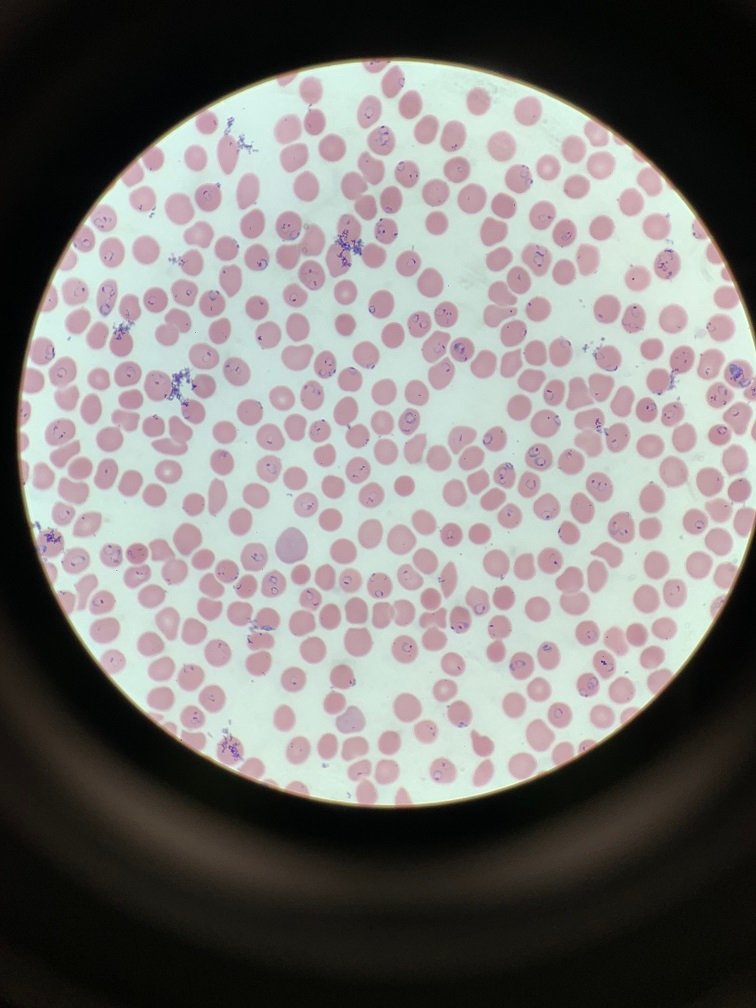 These are what the thin smears of a patient with severe malaria look like. If you zoom in on the pictures, you could see the malarial parasite. Given their ring form, I would suspect they are Plasmodium falciparum. But, it's not my place to speciate as that task belongs to the pathologist. I regret to inform you that I did not get a good shot at the thick smears.
         For context, we estimated percent parasitemia around 38%.
         When my coworker and I looked at the slides, we thought someone was trolling us. Alas, it was real. The patient was in Sierra Leone prior to her eventual admittance to the hospital. It was unknown whether she didn't take proper precautions while in that region. She most likely didn't.
         Needless to say, the patient was dying. As for treatment, there are lots of information out there on the CDC website. I'm willing to bet that she had blood transfusions as well. There was no way she could survive with almost half of her RBCs nulled by the parasites.
         When it comes to lab work, the more interesting results you get, the greater the patient suffers. It's a mixed feeling one would have to come to term with.
         I never knew what happened to this patient. However, there is a moral to this story. Always take proper precautions when traveling to a foreign destination. Many people living in developed nations aren't aware of the risks in certain regions. They think they could do without or not follow recommendations. In fact, they think they know better.
         In some respect, it makes me marvel at the progress we've made to overcome some of these challenges. In another, I can't fathom living at a time before the medical advances we have today. Then, there are those who fight the current advancements. They do that while living under the protective bubble made by the said progress. That's topic for another day.
         Stay safe out there.
Posted with STEMGeeks