We don't often recover organisms that are uncommon in the area. When we do, we seem to get several of them at once. Recently, we recovered Histoplasma capsulatum from several patients. In North America, you usually find them to the east of the Rockies. It doesn't mean they don't exist in Utah. The patients all share some similarities.

         According to the CDC, histoplasmosis often happens to people who are immunocompromised. One patient was confirmed to be HIV positive. The rest all suffer from some immune deficiencies.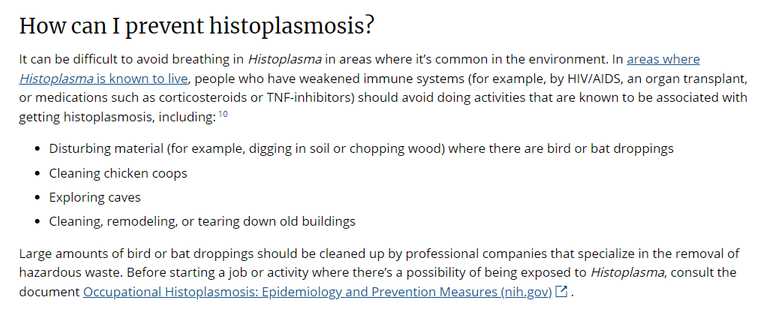 The CDC website also lists the most common sources of infection. In our patients' cases, it would appear they've gone spelunking in different parts of Latin America. The patients have no connections to each other. What are the chances, right?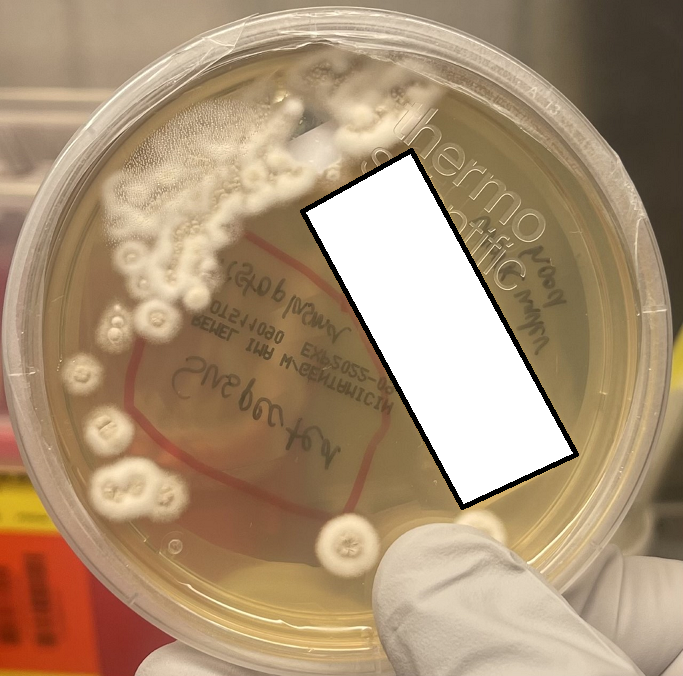 Here's a picture of what Histoplasma looks like growing on the IMA. They sort of look like miniature bird's nests. We also recovered the organism from various sterile sites from the patients. The worst location was from the bone marrow. That will prove to be challenging for drugs to penetrate.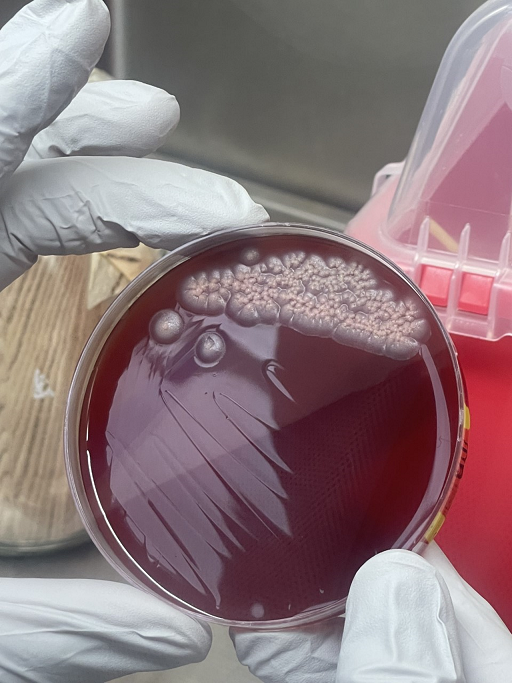 Here is what Histoplasma looks like on the BHI.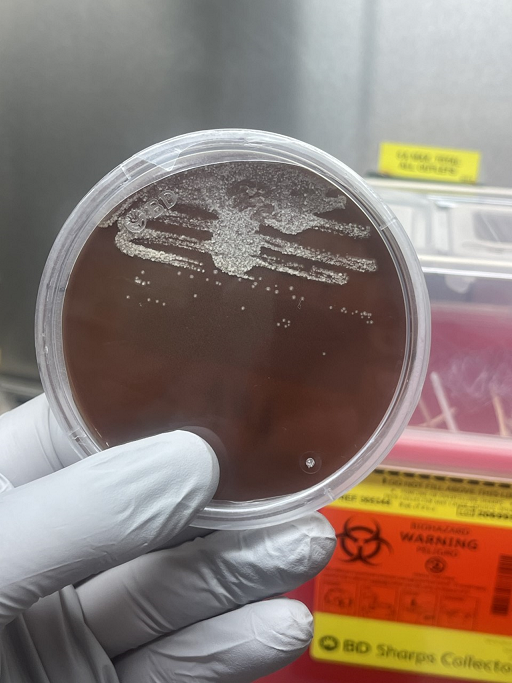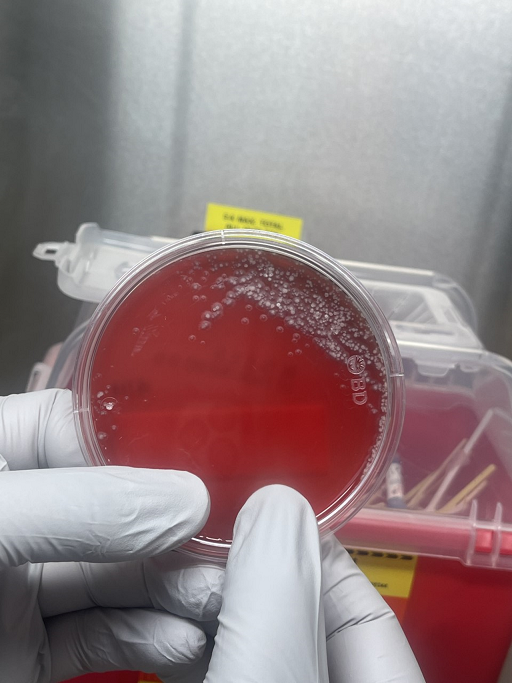 These are pictures from the chocolate and SBA, respectively.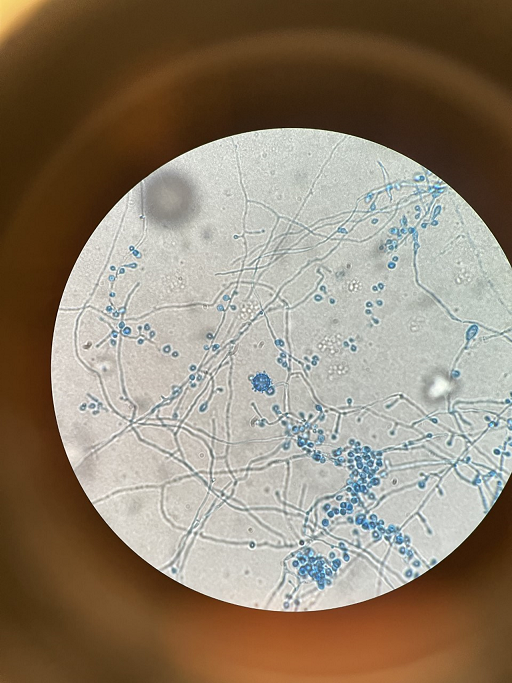 Using lactophenol cotton blue, we look at the structure of the fungus to accrue further evidence this is Histoplasma. You can see the hyphae and the developing macroconidia.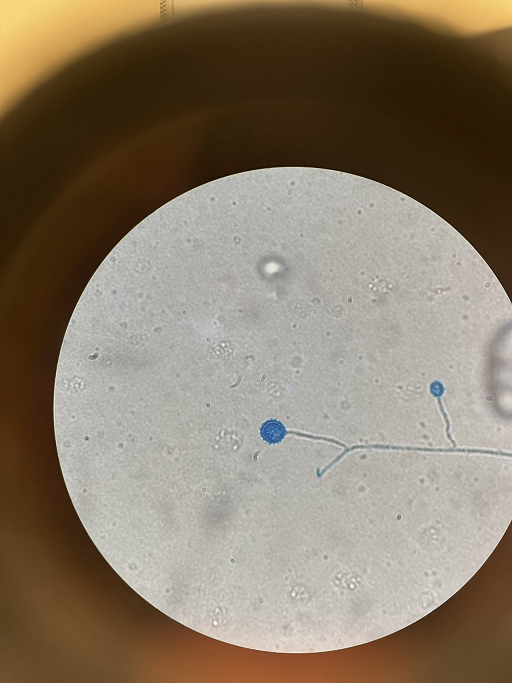 Here is a textbook-perfect macroconidium recovered from a patient sample. The round structure almost looks like an enlarged viral particle. It fascinates me how there exist these repeated patterns in nature. It makes me marvel as to how evolution came to this point.
         According to my colleagues, the medical director shared some pictures of their tissue biopsies, but I didn't get a chance to see them. You could find some photos online for your amusement.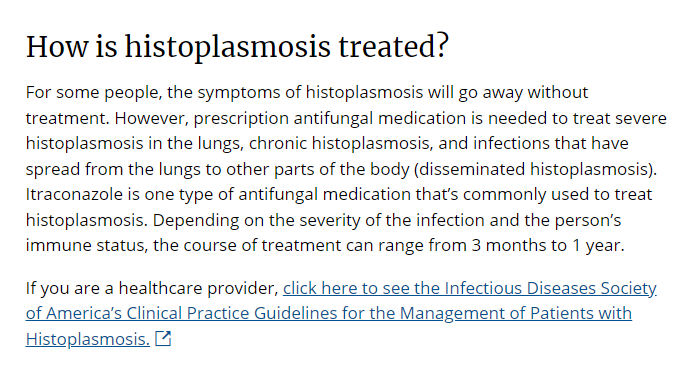 Revisiting the CDC website, the patients need to be on antifungals. It looks like they will be on it for a while. If you are immunocompromised, be mindful of where you are going.
Posted with STEMGeeks