So, I decided to read more about sodium intake since my previous post about mitigating higher blood pressure. I had thought that the American diet contained too much sugar. There's too much sodium as well. While most people use sodium and salt interchangeably, they aren't the same thing. However, most dietary sodium in the US is from salty foods. Somewhere in the universe is the cue for the "salty bitch" joke.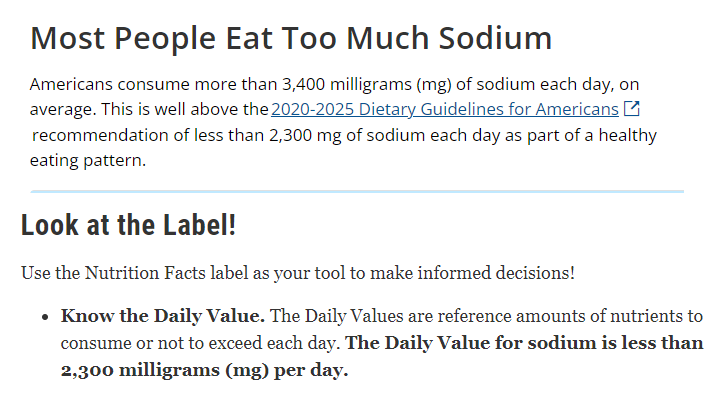 According to the CDC and FDA, the recommended daily intake for sodium is 2300mg for adults. While that number may seem huge for some, it isn't. Go on the websites of popular fast-food chains. You'll soon realize that one combo meal will satisfy most of your daily needs.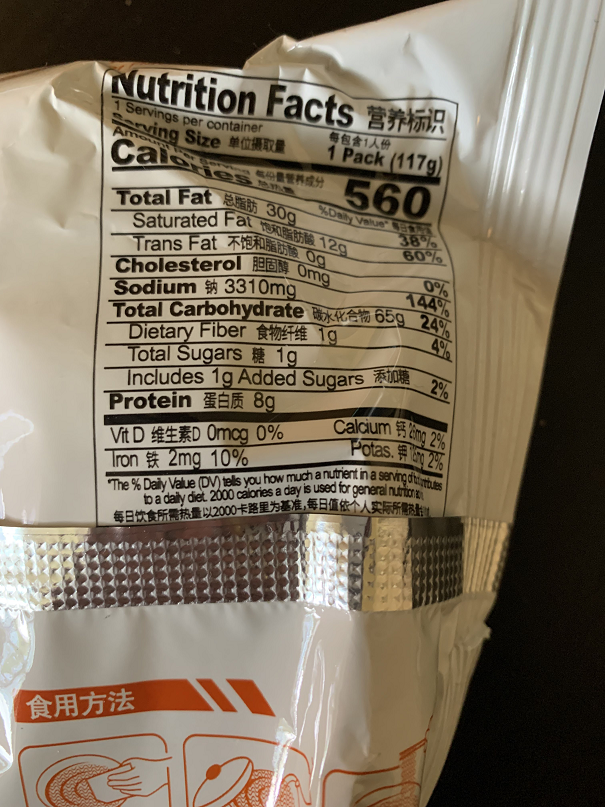 Some packaged foods operate on a 2500mg daily value. This savory and spicy noodle I used to indulge back then. Hey, it's good to clear up congestion. Now, I would have to reduce the use of the spice packet or create my original mixture to combat the excessive intake.

         The American Heart Association goes a step further and recommends a 1500mg cap. Most foods in the States would be unfit for consumption in a heartbeat (pun intended).

         Harvard's nutrition information also backs the combined talking points from the organizations I cited. They noted that going below 2300mg would improve one's chances against cardiovascular disease. As for me, I'll start by reducing my intake to under 2000mg a day. A step at a time.
---
         It's not only about cardiovascular health. Excess ions can impact kidney functions as well. I figured it would be in my interest to get ahead on the issue before it becomes a problem. In the meantime, I will try to add some cardio to my routine and sweat off some extra salt in my body. Life in my 30s certainly got more complicated. There's a lot of maintenance involved.
Posted with STEMGeeks