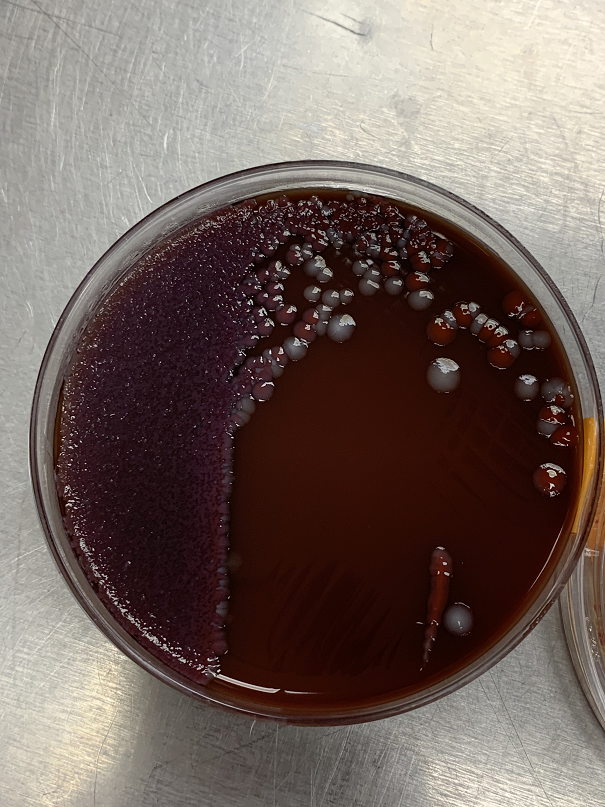 I saw this agar plate the other day. I thought, "is it time to gather assorted bacteria for Halloween decorations?". Aside from the red pigments from Serratia, I wanted to see if I could catch another with orange colors on the CHROMagar.
         Once that is accomplished, it won't be too difficult to assemble the color pallette needed for holiday-themed artwork. You may ask, why not use QC organisms for this task? Well, I do! But, not all of them come out the way I want them. It's also worth noting that they are usually not kept on CHROMagar of any kind, so patience is needed when figuring out which colors you have.
         In the meantime, why pass on a color I know is working?
         For entertainment, here's a search result I put into Brave when I look for "CHROMagar art":

         Some of those are way too advanced for me. Who says you can't have fun in a clinical microbiology lab? It certainly does seem more dangerous, but fun nonetheless.
         What the picture may not show is the consistency of the colonies. Some strains may be more mucoid than others. That alone creates many possibilities.
         I shouldn't have to say this, but please don't try this at home.
Posted with STEMGeeks