Well, well, well. What do we have here? It's not often you see something like this at work. In fact, I would say it's rare to even comes across such a patient specimen. The microorganism of interest is in the dead center of the field. This happened some weeks ago.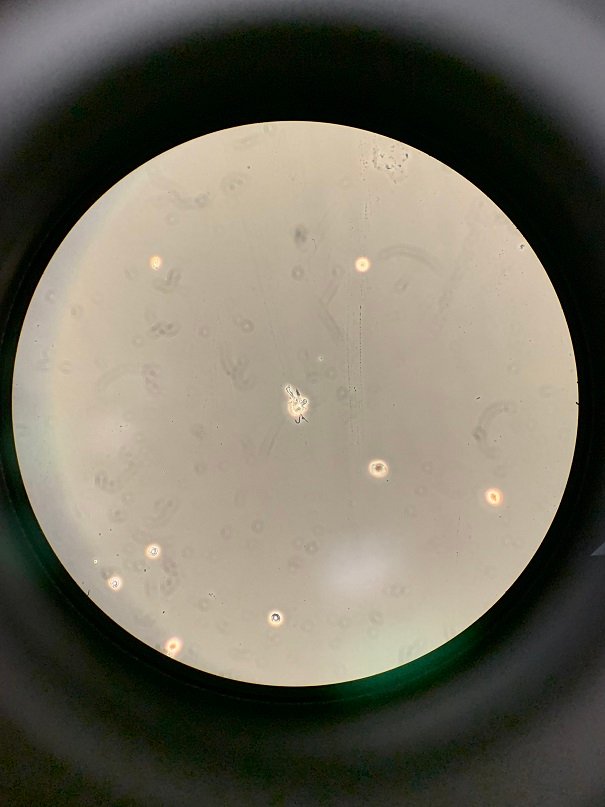 That's right. What you see there is an amoeba. From where? In the patient's cerebrospinal fluid (CSF).
         I'm sure some of you have heard of "brain-eating amoeba" at some point in your life. Before you freak out, this "patient" was long dead by the time the lab received the specimen. One could say, what we were doing was part of the autopsy process. And no, the cause of death was not because of the amoeba. This was a drowning victim.
         Without using molecular methods, it is impossible to identify the organism. The most likely id to what we saw in the scope was Naegleria fowleri. That's your brain eater. But, it could also be Balamuthia mandrillaris, which could also cause brain damage.
         Let me pull up some pictures from Wikipedia.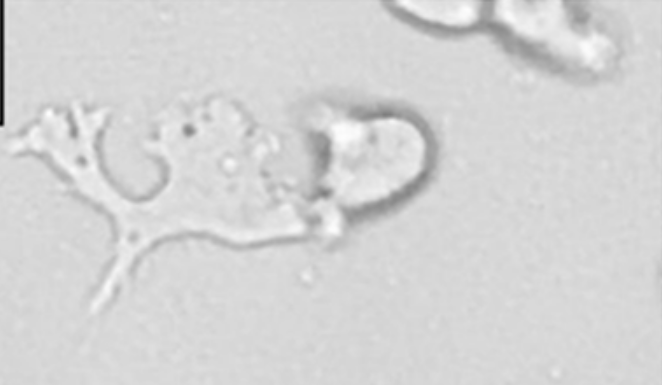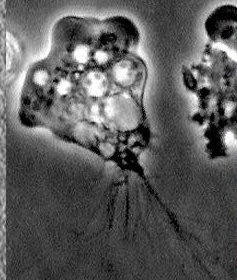 The top image is that of B. mandrillaris. Then, followed by N. fowleri. Now, compare those to the first picture at the beginning of this post. It doesn't help that infections from either organism are rare across the globe. So, expertise is very limited to those who actually do research on the subject.
         Given the circumstances surrounding the victim's death, I would assume it's N. fowleri. Although the shape of the organism seen in the scope seemed closer to Balamuthia. The only way I would ever find out is if the medical director does further investigations. Regardless, this was a rare sight and opportunity in the labs to witness.
         To learn more, you could visit CDC's website. They have entries for B. mandrillaris and N. fowleri. They are very educational and include cited sources for the curious mind.
         Does that mean you should be afraid of going into the water? I hope not. The chance of you drowning is much higher than getting amoeba infections. But, don't go snorting water up your nose now.
Posted with STEMGeeks