Here's a piece of "rock" from a friend's collection. It's actually the mineral form of salt, or halite. It's also referred to as rock salt. I won't disclose where this particular piece originates.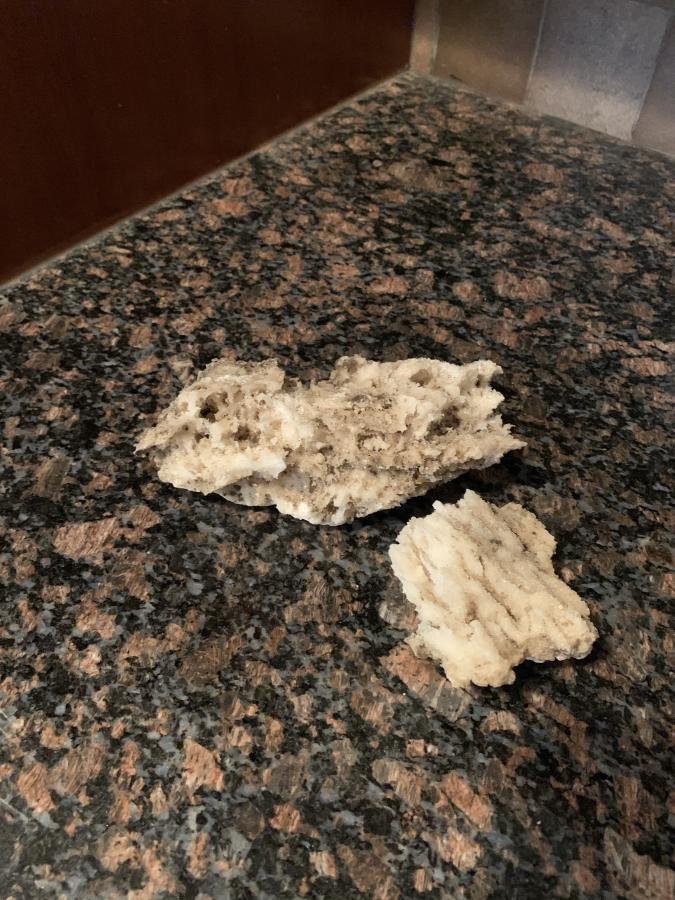 Of course, this is different from the salt you use in food or the curing thereof. It's pretty much a piece of rock. You could eat it, but I wouldn't recommend it. There are other practical uses for halites, but this one is for the collection.
         One of the most surprising things I learned about rock salts is that some things can actually live in it. I mean, I am a clinical microbiologist, so I tend to veer towards that direction.
         There exist archaea (bacteria-like prokaryotes) that would thrive in it. I guess life finds a way. Lucky for us, archaea tend to be either mutualistic or commensal organisms to humans. It's interesting to learn that a lot of our gut microbes are actually in this group.
         Back to the rock, it can come in different colors. This all depends on other "impurities" mixed in with it. Wikipedia shows some green and pink ones, I'm sure there are more on the internet.
         Just food for thought.
Posted with STEMGeeks