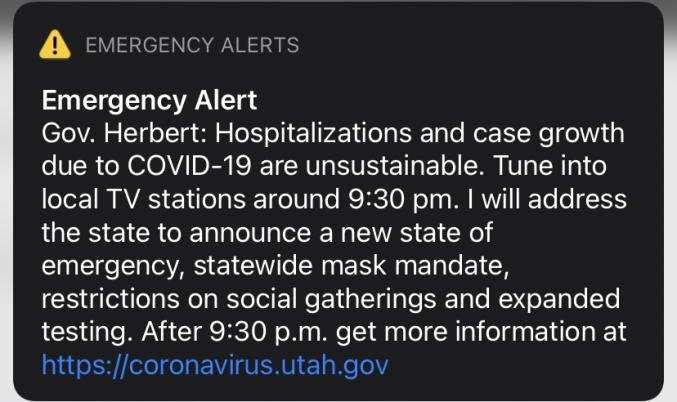 This past Sunday, Governor Herbert finally issued a statewide mask mandate. Unfortunately, I couldn't watch the live presentation at the time. I couldn't get in the state website, but the presentation is still there for all to see. In fact, you could watch it on YouTube as well.
         The state website lists the gist of the mandate.

         Some of the points may leave you scratching your head. Well, the governor is not trying to shutdown the state. He is trying to limit social contact. Of course, when you think about it, it seems somewhat pointless. People are going to be mingling during Thanksgiving.
         If things continue to escalate, we'd have to move away from in-person classrooms again. It seems silly to limit social contact while allowing sports and religious services. They are huge parts of people's lives here in Utah. I guess we will find out the stats in the next week and half.
         Would this ease the burden off of our healthcare system? One can only hope. I haven't been on the floors of the hospital lately, but I've heard they've gotten busier. Then again, hospitals have been operating understaffed for some time now.
         As with all mandate, there are always exceptions. You can read the executive order on the state website.
https://coronavirus-download.utah.gov/Governor/EO-2020-75.pdf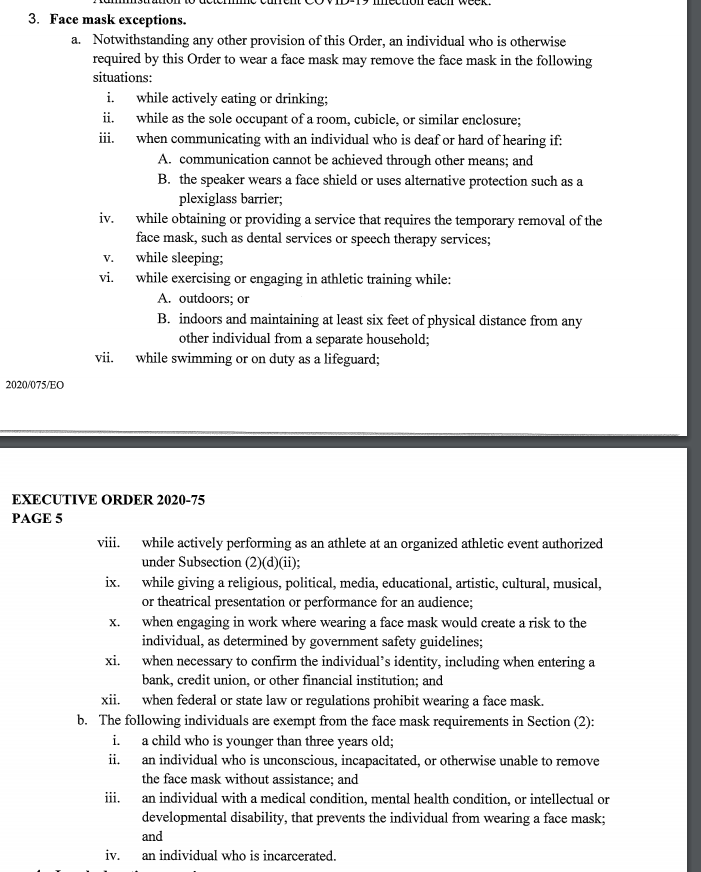 I didn't think one would need to mention that you don't need to wear a mask while sleeping. I suppose it's to cover all your bases. Or, you could be cynical and pretend you are sleep [insert activity here] everything.

         Recently, I found out two of my friends and their immediate families caught Covid. Now, these are people who are not in high risk groups. Their children are fine despite testing positive. Most of them are at the smell loss stage. One of them could be asymptomatic and is planning on getting tested.
         I'm hoping my Thanksgiving plans won't be disrupted by guests having Covid in a few weeks. That would be a downer. Now, imagine Christmas getting shafted by continual surge of cases.
Posted with STEMGeeks